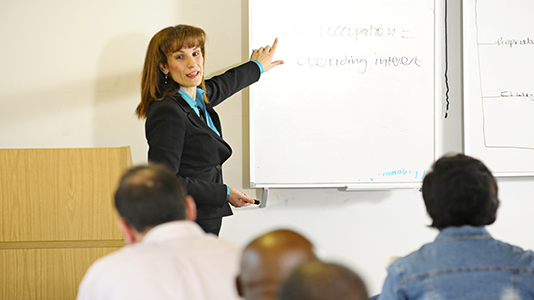 Knowledge Transfer Partnerships
Knowledge Transfer Partnerships (KTPs) are designed to help businesses improve their competitiveness and productivity by tapping into the knowledge, technology and skills offered by universities.
We are one of the UK's leading KTP providers and won the collaborative Innovation Excellence Award at the London Knowledge Transfer Awards. We are also among a handful of universities that have been commended by the Higher Education Funding Council for England (HEFCE) for our KTP work. Find out more about working with LSBU through a KTP.
Consultancy
Let us improve your business by bringing our academic and research expertise into your world. Our academics take on challenges that are holding your business back and help you through the process of change and development to achieve short, medium and long term objectives.
Read more about consultancy services and available funding opportunities.
The Music Project
An LSBU-led project is helping to pioneer a new approach to delivering musical education in primary school settings. Led by Sam Clements, The Music Project is aimed both at 'musical leaders' with a career interest in musical education and 'generalist primary teachers' with little or no experience of music education. Read more about The Music Project.
Top of page