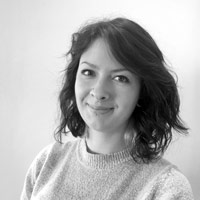 About the Product:
Ilios is a system to improve general home lighting by changing colour temperature according to the state of natural outdoor light. This helps the body understand the time of the day so that its circadian rhythm can function normally. The system can mimic a sunrise/sunset to provide a better night's sleep.
About the Designer:
Agata studied Product Design at London South Bank University. She discovered lighting design through an interest in circadian rhythms and how artificial light effects it. This quickly developed into a passion during her internship at a lighting design company. Soon after this, she joined Lighting Design International and is now working on many of our exciting projects around the globe.
At LSBU, architecture students have their own dedicated studio spaces on the sixth and seventh floors of our Keyworth Building.
Practical project work
Students take on a number of applied projects throughout their studies that are designed to enhance their core technical skills. They also gain exposure working in a cross-disciplinary manner that reflects the design process most commonly adopted in the sector, preparing them for the workplace after graduation.
Studio culture is integral to training strong architects. It is of course about creating an inspirational physical space – and with amazing views of the London landscape ours is certainly that. However, studio culture is also about developing a teaching and learning style that resonates with an architect's future professional practice.

Carla James, Senior Lecturer, Architecture.
Read more about our student facilities and our central London location.
Student works gallery:
Top of page