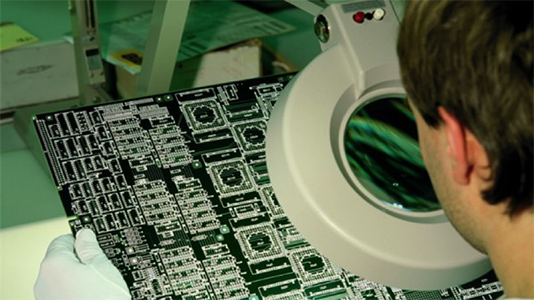 We are a thriving community of scholars, proud of our successes both in the areas of teaching and research. We work hard and expect our students to study hard.
Our vision is to be internationally and nationally renowned for supporting and shaping industry. This builds on our history, application focused research and curriculum, and our engagement with industry.
The history of our university dates back over 125 years, and engineering education has always been at its heart. We have been encouraging women to study engineering since the 1920s and the institution began offering a dedicated women's engineering course in 1930.
The School of Engineering today is an exciting environment where students get to work with each other on a range of projects, from problem definition through to solution design and implementation, and where our teaching staff guide students to the front line of innovation.
Our undergraduate and postgraduate degree programmes have been carefully designed after consultation with industry and relevant professional bodies. This ensures that our graduates are suitably prepared for their chosen careers.
Thanks to our extensive links with industry, we provide ample opportunities for students to benefit from guest lectures, participate in field trips and secure industrial internships.
Within these web pages you can find information about our various course programmes, teaching staff, facilities and research activities. You can also see what some of our students have to say about us. Thank you for visiting and we invite you to contact us if you have any questions or comments.
Facts and figures
We come 4th out of 23 in Research Impact for post-92 Universities in UK for General Engineering.
We come 66th out of 128 for Research Intensity for General Engineering.
LSBU is the first institution in the UK to admit women to an engineering course (1920s).
88% of our students are satisfied overall with their courses (NSS 2015).
We're a Top 10 University for 'Teaching Quality' and 'Student Experience' in the area of General Engineering (Sunday Times League Table 2016)
Top 10 in the UK for graduate prospects and research intensity in Engineering (Complete University Guide 2019).
Courses are developed in consultation with employers and industry, with the majority carrying professional accreditation.
Many businesses and organisations come to us to help solve their problems; we are one of the UK's leading Knowledge Transfer providers.
LSBU is one of only seven universities in the UK to offer Petroleum Engineering.
Facilities include 6000m2 specialist engineering laboratories, workshops and computer suites for student use.
The sophisticated Virtual Engineering Laboratory allows students to interact with simulated large-scale industrial projects.
We're one of the top part-time providers in London offering an intensive day-release model (1 day-per-week) to gain BEng qualification over 4 years.
Top of page