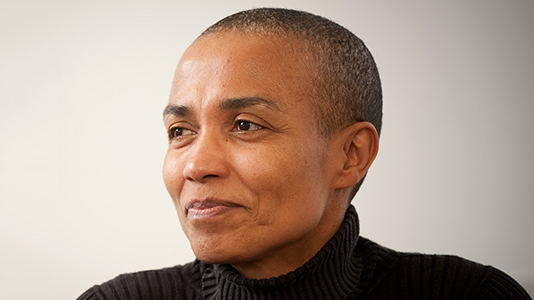 Dr Shirley Anne Tate is Associate Professor in Race and Culture in the Centre for Ethnicity and Racism Studies, School of Sociology and Social Policy at the University of Leeds, UK, Visiting Professor and Research Fellow in the Institute for Reconciliation and Social Justice, University of the Free State, South Africa and Research Associate in the Centre of Critical Studies in Higher Education Transformation at Nelson Mandela University, South Africa.
Her area of research is Black diaspora studies broadly and her research interests are institutional racism, the body, affect, beauty, 'race' performativity and Caribbean decolonial studies while paying attention to the intersections of 'race' and gender. She has written widely on these topics.
Publications
Monographs
Black skins, Blacks masks: Hybridity, dialogism, performativity (2005)
Black beauty: Aesthetics, stylization, politics (2009)
Black women's bodies and the nation: Race, gender and culture (2015)
Skin Bleaching in Black Atlantic Zones: Shade Shifters (2015)
Co-written book
Caribbean Racisms: Connections and complexities in the racialization of the Caribbean region (2015 with Ian Law)
Co-edited book
Creolizing Europe: Legacies and transformations (2015 with Encarnacíon Gutíerrez Rodríguez)
Journal articles
The performativity of Black beauty shame in Jamaica and its diaspora: problematizing and transforming beauty iconicities, Feminist Theory, 14 (2), 2013
Michelle Obama's arms: race, respectability and class privilege, Comparative American Studies: An International Journal, 10 (2-3), 2012
Heading South: love/sex necropolitics and decolonial romance, Small Axe: A Caribbean Journal of Criticism, 15, 2011.
Translating Melancholia: A Poetics of Black Interstitial Community, Community, Work and Family, Vol 10, No 1, February, 2007
Black beauty: shade, hair and anti-racist aesthetics, Ethnic and Racial Studies, Vol. 30 No. 2 March, 2007
The Global and the Local in the Discourse of British-born Caribbeans (with Mark Sebba) International Journal of Bi-lingualism, Vol. 6, Number 1, March 2002
You know what I mean: agreement marking in British Black English, Journal of Pragmatics, 10, 1986.
Book chapters
'Skin: Post-feminist bleaching culture and the political vulnerability of Blackness' in Ana Sofia Elias, Rosalind Gill and Christina Scharff (eds) (2017) Rethinking Beauty Politics in Neo-liberalism. Palgrave
'A tale of two Olympians - Beauty, race, nation' in Sherri Irvin (2016) (ed) Body Aesthetics. Oxford: Oxford University Press
'Performativity and raced bodies' In Murji K. and Solomos J.(2015) (eds) Theories of Race and Racism. Cambridge: Cambridge University Press
'Transracial intimacy and 'race' performativity: recognition and destabilizing the nation's Racial Contract' In Nedelkopoulou, E. et al (2015) (eds) Performance and Phenomenology: Traditions and Transformations. New York: Routledge
'Are we all Creoles? Sable-Saffron Venus, Rachel Christie and Aesthetic Creolization' In Gutiérrez Rodríguez, E., and Tate S.A. (2015) (eds) Creolizing Europe: Legacies and Transformations, Liverpool: Liverpool University Press
Top of page