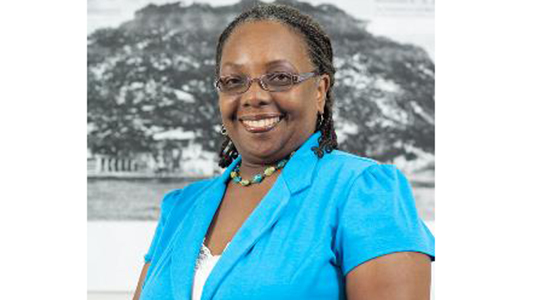 Dr Leith Dunn is a Jamaican Sociologist and has been Senior Lecturer/Head of the University of the West Indies' Institute for Gender and Development Studies Mona Unit since 2006. She is a graduate of the University of the West Indies Mona - BA (Hons) Languages and Social Sciences and MSc Sociology - and the London School of Economics and Political Science - PhD in Sociology and Economics.

Her research, publications and advocacy include policy studies on: human trafficking in Jamaica; Jamaican domestic workers and the International Labour Organisation's Decent Work agenda; Jamaican migrant workers to Canada; and gender differentials in opportunities for Caribbean migrant workers (a gender analysis of the EU CARIFORUM Economic partnership Agreement and the Caribbean Single Market and Economy). Leith supports gender mainstreaming in migration policy as a member of the International Migration Policy Task Force of the Planning Institute of Jamaica.
An emerging area of research is globalisation and migration - tracing family migration between Jamaica, the Spanish speaking Caribbean, Central America, Asia and Africa.
Top of page