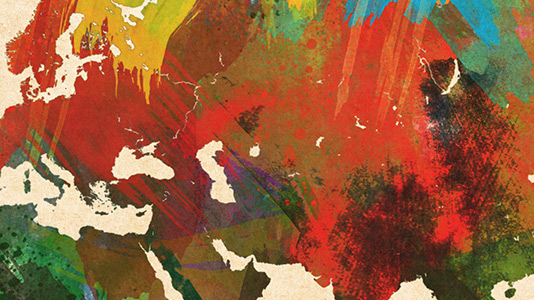 First seminar
12-13 April 2017
London South Bank University
Professorial inaugural lecture
Professor Shirley Anne Tate
21 June 2017, 5pm - 7.15pm
James Graham, Headingly Campus, Leeds Becket University, Leeds UK
Employee 'wellbeing' is on the strategic agenda of UK universities as part of their people management framework. 'Wellbeing' relates to those feelings which can be spoken, their generation through managerial relationalities and their governance within Higher Education Institutions (HEIs). Strategies are drawn up each year to assess departmental performance on this index amongst others, such as student recruitment, research income and student experience. To say 'those feelings which can be spoken' already implicates questions of power, governmentality and affective management because of those feelings that are ruled as out of place and unvoiceable. If there is already an unvoiceability regime in place that means that only some answers will be recognised as acceptable to voice when asked 'how do you feel?' about this or that aspect of your life as a Black woman university employee. Questions about, and answers which speak, the daily racism and racist micro-aggressions experienced by Black women academics will not be asked or recognised. What is interesting about 'wellbeing' as a management strategy is its deracination, its lack of attention to the fact of racism and its negative impacts on the psyches and bodies of Black women academics as lack of 'wellbeing' is somatised. What would wellbeing strategies do if, in answer to the question of 'feeling', Black women answered, 'angry', 'upset', 'marginalised', 'racially discriminated against', 'deep distrust', 'disgust', 'contempt', 'ashamed'? What could these strategies possibly do with these negative affects (Ngai, 2005; Gutíerrez Rodríguez, 2010; Tate, 2012) produced from experiencing racism? Indeed, we could say that the objective of 'wellbeing' as a strategic aim is precisely not to do anything with these affects because that would be to admit that we inhabit racially toxic institutions which are inimical for everyone's psychic health. I do mean everyone here because as Frantz Fanon (1986) and Lewis Ricardo Gordon (1997) have shown, both those who suffer because of racism and those who are its perpetrators are irrevocably changed by the experience. This talk will focus on the negative affect of shame; because of its very unvoiceable but central place in Black women's experience of racism within academia. The discussion will first look at feelings of shame, before turning to the unvoiceability of negative feelings through institutional silencing. It will finally look at the impact of deracination on Black women academics' 'wellbeing' from the standpoint of having liveable lives at work.
Second Seminar
15-16 September 2017
University of the West Indies, Mona, Jamaica
This video is of a public forum entitled 'African Caribbean Women, Migration and Diaspora' and features a Keynote Lecture by Professor Paulette Ramsey and readings by Velma Pollard and Tanya Shirley.
Third Seminar
12-13 April 2018
University of Toronto, Canada
Final Conference
12- 14 July 2018
London South Bank University
Top of page