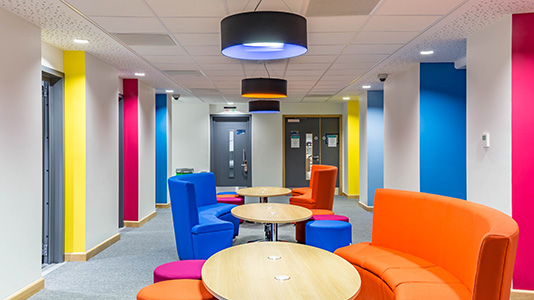 Elephant Studios at LSBU represents a multi-million investment by the University to create an industry-ready media facility to match the fast changing digital media landscape.
SE1 is a vibrant creative hub
The opening of our new studio complex south of the Thames comes at a time when many studio spaces in London's traditional media capital Soho are being squeezed out under the pressure of soaring rents.
Elephant Studios at LSBU brings the latest technology south of the river – providing a hub for media professionals from all disciplines and catering for the evolving needs of London's thriving media industry.
Official launch event
The studios were officially opened by television executive and former Chair of the BBC, Lord Michael Grade.
Now our students will have access to the most advanced production technology available ensuring they have the best possible experience and employment outcomes. SE1 is quickly becoming a vibrant, creative hub. Move over Soho, it's Southwark that will host the next generation of creative talent!

Prof. Janet Jones , Dean of the School of Arts and Creative Industries
Top of page