Section Menu
Nathu Puri Institute for Engineering and Enterprise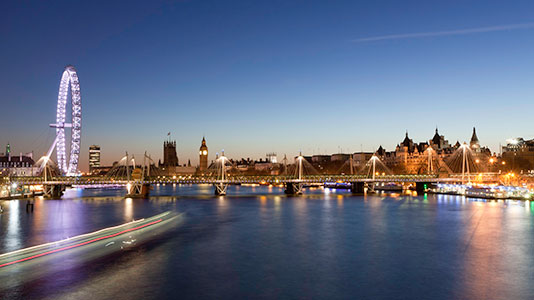 The Nathu Puri Institute (NPI) for Engineering and Enterprise was established at London South Bank University (LSBU) in 2011 with a generous gift from Professor Nathu Puri CBE, alumnus and founder of the Purico Group.
The NPI's background
This century, the challenges posed by a population approaching 9 billion – lifelong health, climate change and resource depletion – require engineers to be increasingly creative and innovative to deliver solutions in a broader context.
The key to fostering this creativity is education. If enterprise and innovation become integrated and embedded in the education of engineers this, allied with their rational minds and problem-solving abilities, will bring great benefits.
As one of the UK's most successful industrialists, Professor Nathu Puri CBE shares this vision. His experience in business underpins his belief that, with a more entrepreneurial approach and vital management skills, engineers could – and should - be leaders within the engineering industry.
The Institute conducts research and shares its findings on integrated approaches to engineering education, with the aim of fostering confidence and enterprise in learning and practice.
With this mind-set, and through an ambitious schedule of research and knowledge exchange programmes in the UK and overseas, the NPI aims to educate creative problem-solvers and engineering leaders of the future.
Accredited, innovative, international
Accredited by the Institute of Innovation and Knowledge Exchange: The award is given for demonstrating innovation and is used by further and higher education providers to demonstrate the value and relevance of innovation skills within their courses or programmes.
Sponsoring or co-sponsoring four PhD projects: Embedding Creativity in Engineering; Lifelong Learning in Engineering; Curriculum Innovation to Foster Confidence and Enterprise; and Leadership and Management in the Engineering Industry.
Creating a Massive Open Online Course (MOOC): which will be available on the Institute of Engineering and Technology Academy portal to professional engineers and engineering organisations, either as a standalone one-hour online course or as a package covering 11 modules.
Working in partnership with international centres of excellence to advance knowledge: The Institute is collaborating with institutes and universities across the world.
Marking the Year of Engineering: through tailored events.
News and events
Creative Engineers: Myth or Reality? - 17 April 2018 at the Royal Society - An NPI thought leadership discussion and dinner.
Download the Nathu Puri Institute brochure (PDF File 1,666 KB) to find out more.
Contact us
For more information or if you have any queries, please email NPI@lsbu.ac.uk
Top of page