Unistats
What is Unistats?
Key Information Set (KIS) Data is only gathered for undergraduate full-time courses. There are a number of reasons why this course does not have KIS data associated with it. For example, it may be a franchise course run at a partner college or a course designed for continuing professional development.
Overview
Become a VFX magician
Would you like to join a fast-moving industry, working on blockbuster films as a digital artist? Skilled visual-effects artists are increasingly in demand to meet the needs of the film, television and interactive entertainment industries. You'll learn the practical, problem-solving and software skills needed to succeed in this industry. There'll be a relevant placement too, which will see you working alongside professionals and building a valuable network of contacts within the industry.
We offer the opportunity for all undergraduate Home/EU students to undertake a work placement, internship or work experience while studying a full-time course starting in September 2019.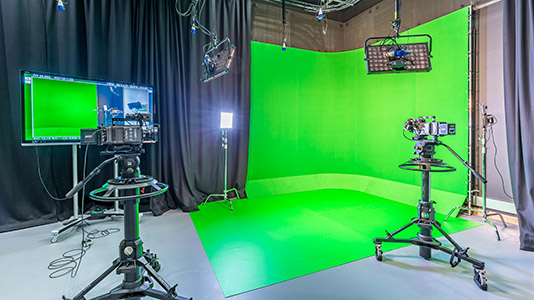 Why study VFX at LSBU?
Specialist staff work in the VFX industry and have great industry contacts.

Work on live briefs alongside games designers, theatre technologists and film makers to build an impressive portfolio before you graduate.

Our multi-million pound Elephant Studios, with facilities including industry-standard motion capture equipment, green screen studios, and post production facilities.

Professional links with over 50 creative industries partners, with 15 large international media companies on our doorstep.

Top 5 in London for student satisfaction and graduate prospects in Drama, Dance & Cinematics (Complete University Guide 2019).

Top 2 amongst London competitors for academic support and student voice in Cinematics and Photography (National Student Survey 2018).
Key course information - ordered by mode
Mode
Duration
Start date
Location

Mode

Full-time

Duration

3 years

Start Date

September

Location

Southwark Campus
Stories
The Film Studio is a double-height room with a lighting grid, DMX lighting control, green screen backdrop, air conditioning, green room (for make-up and wardrobe) and sound isolation for use as a soundstage.

The seven Editing Suites are ideal for editing video, sound and recording quick voice-overs. All suites are networked with ultra-fast 10Gb/s network, making it possible to edit and grade, whilst sharing production files at speed.
Modules
On this course you'll learn the essential skills required to work in the VFX industry. We'll learn the theory and practice of post-production, GCI, motion capture and motion control – and we'll develop your knowledge of the VFX industry too.
You'll get the opportunity to work with including industry-standard motion capture equipment, green screen studios, and post production facilities. By the time you graduate you'll have developed an impressive portfolio to showcase your talents. VFX professionals often work in multi-disciplinary teams. That's why we teach in this way – giving you opportunities to take on live briefs with games designers, theatre technologists and film makers in project teams.
Methods of assessment for course overall: 100% coursework.
Year 1
Introduction to VFX
This module focuses on the core principles of Visual Effects to provide a solid foundation for understanding concepts, creative and technical processes involved in VFX. The module will explore how material is originated and the historical and current workflows adopted by the industry. Through a range of practical projects a core set of skills will lay the foundation for you to develop an industry focused skill-set. Assessment: coursework (70%) and research presentation (30%).
Post-production
There are two aspects to this module. Firstly you'll be introduced to 'the cut' and how to tell a story through the editing and post-production process. The second key focus of the module is to deliver technical knowledge around file formats, codecs, colour principles, resolutions, and post-production workflows for delivery to online, TV and film platforms. You'll therefore learn to use post-production software effectively and to create compelling narratives, as well as gaining technical skills using various media formats in editing and VFX software. Assessment: A practical project demonstrating skills in editing, sound grading and basic compositing along with supporting written material evidencing their work. The accompanying documentation includes screen grabs, a workflow diagram and a short 1,000 word report outlining technical problems and resolutions associated with each task. (100% Element).
The VFX industry
This module is concerned with industry and professional practice and the module will provide you with a broad contextual overview of the Creative Industries and the firms that operate VFX facilities, as well as individuals working within these organisations. Having a comprehensive view of how the industry operates, its current and future trajectory, and knowledge of the key players is essential in helping you to develop a strategic and successful on-going career. The module also introduces you to working practices. Assessment:A formal 15-18 minute presentation of a complete project for a named client outlining the technical tools, pipeline, personnel and costs. This will be supported by a written project management plan of 1,000 words/diagrams covering costings, workflow, and platforms. (100% Element).
The creative industries
A lecture series with accompanying seminars on the topic of 'The Creative Industries', and visits to TechCity UK and other centres of artistic practice. This is an introduction to industry from a range of critical and theoretical perspectives: aesthetic, geographical, economic, sociological, political, and historical. This is an opportunity for you to develop your understanding of definitions, theories, and industry orientations. Assessment: 1,500-word essay.
CG 1
This module deals with the challenge of creating 3D objects and their integration within a background from another source such as live action. You'll be introduced to a virtual camera and the principles of real camera data to match movement and dimensions. You'll also be introduced to the principles of 3D modelling and space, including the idea of placing of objects into a static composite. Assessment: A practical project demonstrating skills in making and combining CG based models with backplates/live video/photographs. This may include: screen grabs, workflow diagram and so on. Students will also submit an accompanying short report outlining any technical problems and resolutions associated with each task. (100% Element).
Compositing 1
This module will draw together various elements, some real world, others CG to create a finished shot. You'll be provided with a library of assets to use, but also asked to find and create some material. Specifically, the module will build knowledge around the core skills of a VFX artist: tracking, match move and so on. In a professional environment shots will go backwards and forwards to different artists and node-based workflows, transparency, and the ability to develop a systematic approach to work are all key areas. You'll therefore engage with professional platforms such as NUKE and Fusion. Assessment: Between 4-6 small scale practical shots cut into a video reel, with before and after passes, and demonstration shot breakdowns. (100% element).
Year 2
Film set data
This module discusses the supervising roles on a film set and how those roles interact with VFX specialists. Increasingly VFX departments are involved right from the planning and pre-vis stages of a feature film. You'll need to understand how the camera data from the set is used in VFX work. This might be as simple as getting a noise reference, or understanding the properties of lenses, and the depth of field. Capturing environment data such as lighting textures and other visual references is also essential. Practical skills will be extended to include an understanding of the principles of lighting Green Screen and the keying in of real world elements (actors etc.). The use of miniature models and slow motion, and the technologies used in modern day film-making such as motion control rigs, 3D tracking data, and motion capture will also be reviewed. Assessment:A practical project demonstrating an animated pre-vis process and a final render that applies data for match move (50% element). A 1,500 written paper that gives a critical analysis of the organizational culture of production teams. This could include commentary on roles and responsibilities, analysis of technical workflow data, the relationship between internal teams and clients, or any other aspect. Topics will be agreed with the tutor. (50% element).
Visual Storytelling
This module will further develop the student's understanding of screen grammar, thereby enabling them to better conceive of and propose compelling visual narratives, based on a script. Initially students will focus on developing their skills as a storyboard artist, including the ability to visually represent shots and sequences using pencil and paper. Subsequently, students will explore the use of digital technology to previsualise a filmed sequence of shots, using 3D software. This module aims to improve the visual effects artist's skills in shot composition, staging, timing and visual representation. The module also aims to develop a student's understanding of the logistics of live-action film production, through the previsualisation of technically challenging shots, such as a chase sequence. The module further aims to help improve the communication and understanding between the different creative departments during the planning stages of a production.
Shared filmed performance
In this module you'll work with students from other Creative Industries courses to stage a fantasy scene, to film the live action, and to then add post-production. You'll work across the complete process from start to finish, and become involved in every aspect of the creative work and its realisation. Genres can range from Sci-fi to Horror, and some understanding of the intended audience will be required. It will be important to consider the live action (sets, costume, script, lighting, props, special effects), as well as the post-production (simple CGI and Compositing). The cross-disciplinary nature of the module will foster an understanding of the range of techniques that are being used creatively in the entertainment industry. Assessment: Element 1 (80%): Practical project Element 2 (20%): Reflective journal
CG 2
This module will look at how companies develop specialist modelling techniques, rendering (Renderman, Vray, Mental Ray), and scripting for specific jobs. Advanced lighting and rendering will develop your skills to a high level in preparation for a VFX career. In common with the previous year's study, the module will also look at the current state of play in the industry, in particular current and emerging trends in Computer Graphics. The historical and contemporary output of particular VFX companies will also be reviewed. Assessment:A practical project demonstrating Computer Graphics and its integration into real world footage (70% element). A 2,500 written analysis of existing or emerging technologies, or workflows associated with Computer Graphics (30% element).
Compositing 2
This module takes you into a professional studio workflow and is designed to develop team-working skills, associated professional communication, and the use of detailed technical terms expected by those working in the VFX industry. Advanced workflows, node base compositing, scripting, interfaces and the management of a large volume of shots will take you into a challenging, but real world experience of the VFX pipeline. The module will also explore the development of custom made plug-ins, scripts, rendering, and so on, as used by the larger VFX houses to help create a style or look for a specific film. 2D and 3D workspaces, 3D camera tracking, as well as 3D particle systems will take you to the required advanced level of knowledge before you begin your final year and create a professional portfolio. Assessment:A body of contrasting short practical shots, length to be advised by the module supervisor (80% element). Technical supporting material, and/or a presentation of the work offering a critical analysis of the aesthetic and technical aspects (20% element).
CG and animation
This module is concerned with the study of animation within a Computer Graphics environment. This is an opportunity to draw on knowledge previously gained and to now bring CG objects to life. Creating stylized or 'as real' animation requires the VFX artist to explore and understand the relationship between time, speed, and distance. You'll also explore real world dynamics, and principles connected with compressed time, anticipation, and action/reaction. You'll be presented with, and deconstruct, the common useful algorithms and techniques used in making successful animation. Through producing a short sequence of shots you'll be able to develop narratives using a range of different animation techniques. Assessment:A selection of animation shots/sequences in line with the subject matter highlighted in the brief (80% element). Supporting material to deconstruct the technical processes used. This may include pre-vis, filmed reference footage, screen grabs, and written material (20% element).
Year 3
Motion capture and motion control
This module develops a vocabulary around technologies associated with motion capture and their roles in creating VFX. Technology in VFX has developed rapidly over the last few years, and the use of motion capture has been recently popularised through its adoption in gaming, but also its use in feature films such as the portrayal of Gollum by the actor Andy Serkis in the 'Lord of the Rings' film trilogy. Motion capture suites use a combination of hardware and software and rely on an actor to bring the CG character or object to life. Motion control rigs play a very different but essential role in VFX, integrating mechanical and computer technology. Being able to replicate a movement time and time again is essential in creating 'passes' for Compositing. You'll be able to access one or both of these technologies as part of the practical project. Assessment:Presentation of pre-vis, passes and final shots (70% element). Supporting material to show the processes behind the project. This may include research, screen grabs, photos and behind the scenes footage, and technical workflow documentation (30% element).
CG rigging and technical director
This module builds upon the CG 1 and CG 2 modules, and is based upon Creative Skillset's VFX handbook of the essential skills required by industry for VFX professionals (Skillset, 2015). Rigging controls the way a CG object can be manipulated, for example the arms and legs of a creature into realistic positions. It will be important to encourage real-world observation of movement, so you can take this knowledge into the virtual environment, using CG software. With such awareness of real world movement CG model joints can be manipulated to replicate real world action and body fluidity. The module will also look further at elements such as fluids, particles, collisions and cloth and, through the brief, will allow you flexibility to develop work in an area of interest associated with the module. Assessment:Presentation passes and final shots (70% element). Supporting material to illustrate the processes and solutions used. This can include screen grabs and technical workflow documentation (30% element).
Portfolio shared
At the beginning of the third year it's important to focus on your professional ambitions for life post-graduation. In this module, students from three courses will come together to form interdisciplinary collaborations. Drawing on previous learning, you'll be guided through an interdisciplinary creative process in order to plan and create a collaborative piece of work in which your own practice can be developed, informed and enriched by the experience of working across disciplines. Assessment: Element 1 (80%): Practical project / Element 2 (20%): Reflective journal
Research paper
The final year research paper gives you the opportunity to conduct original research in an area of your degree or field of interest. The research paper allows you to use any of the theories, topics and methods encountered on the course. You'll manage your own learning under the guidance of an academic supervisor. Lectures will offer general advice and guidance on research methods and describe different ways of approaching and structuring the research paper. The way your own research paper is organised and structured is best decided in consultation with your supervisor. Assessment: 6,000-word research paper.
Portfolio for industry
For this module you'll be required to curate your best work, but will also be expected to produce and showcase an aspect of your practice that pushes the boundaries of knowledge in the VFX field. The portfolio of work is likely to be a contrasting mix of internal and external commissions, drawing on industry mentors, and should demonstrate creative and technical problem solving and development. The module allows you to create your own development plan, mentored by a suitable member of staff who has expertise in that area. In order to ensure work is of industry standard there will be as much liaison and mentoring from industry as possible. Consideration will also be given to the presentation of the work, including accompanying documentation, curation, and technical explanation. Assessment: A portfolio of work produced in negotiation with the supervisor (90% element), plus a 1,000 word critical evaluation of the project (10% element).
Employability
Employability Service
We are University of the Year for Graduate Employment for the second year in a row - The Times and Sunday Times Good University Guide 2018, 2019.
At LSBU, we want to set you up for a successful career. During your studies – and for two years after you graduate – you'll have access to our Employability Service, which includes:
An online board where you can see a wide range of placements: part-time, full-time or voluntary. You can also drop in to see our Job Shop advisers, who are always available to help you take the next step in your search.
Our Careers Gym offering group workshops on CVs, interview techniques and finding work experience, as well as regular presentations from employers across a range of sectors.
Our Student Enterprise team can also help you start your own business and develop valuable entrepreneurial skills.
Professional links
The course has excellent ties with industry. All of our specialist staff work in the VFX and creative technologies industries, and we regularly host industry events and welcome guest speakers. We anticipate industry and academic trends – and encourage you to do the same through creative experimentation in your work.
We work with key production and post-production facilities in London and organise masterclasses with industry professionals. We are also part of the prestigious university games consortium BUGS, as well as the Digital Games Research Association and the London Game Research Group.
Recent industry guest speakers:
Rob Bartholomew, Bethesda Softworks
Josh Zammit, Electronic Arts
Mark Morris and Chris Delay, Introversion
Rudolf Kremers, Eufloria
Placements and internships
Industry experience is so important at the start of your career. That's why we encourage and supported you to find industry work experience in your third year. Being based in SE1 gives the School of Arts & Creative Industries access to the creative big-hitters. We have links with everyone from the BBC and BAFTA to BFI, Globe Theatre, Old Vic, NEWS UK, The Photographers' Gallery and new media outlets such as LADbible. The University works with industry partners to help place students, and in addition, you will also become a member of South Bank Collective, which supports paid and unpaid work opportunities in the creative industries.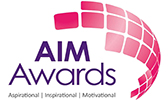 AIM Awards is the specialist awarding organisation for the Games, Animation and VFX Industries, chosen by major employers to develop this innovative Level 3 Extended Diploma in partnership with them, to prepare students for high level degree courses and Apprenticeships.

LSBU currently offers guaranteed interviews to any AIM Awards student wishing to apply for

Visual

Effects who has successfully passed level 3 or Level 3 equivalent exams.
Placements
The range of industries using visual effects has grown rapidly over the last decade. Skilled visual effects creatives are increasingly in high demand to supply the fantasy landscapes and effects found in advanced digital film making, theatre, TV and the games industry. Well-known companies such as The Moving Picture Company, Framestore and Double Negative are constantly looking for recent graduates to bring into the ever expanding visual effects industry in the UK.
A degree in visual effects can lead to an overwhelming choice in careers from VFX producer to animatronics to 3D modelling and mobile application development. Other possible routes include:
Digital design developer
Robotic
VFX producer
Compositor
Motion graphics artist
Digital matte painter
Runner
Animator
Effects technical director
Teaching and learning
Your Lecturers are leading practitioners in their fields, so everything we do is industry relevant. Inspiring guest speakers from publishers, production houses and creative studios will give you further industry insight and build your professional connections.
Your practical work will be supported by a team of Technical Demonstrators and you'll have access to cutting-edge facilities.
You'll work with the Moodle Virtual Learning Environment and you'll be supported with e-learning, as well as classroom-based and production based lessons. Each semester follows a similar pattern of production and skills-based modules, and a contextual module with additional support and tutorials. Each module is typically taught in four hour sessions consisting of production workshops, seminars and presentations.
Percentage of time spent in different learning activities

| | Lectures and seminars | Self-directed learning |
| --- | --- | --- |
| Year 1 | 27% | 73% |
| Year 2 | 22% | 78% |
| Year 3 | 22% | 78% |
Personal Tutoring
As an undergraduate Arts and Creative Industries student, you will be allocated a named tutor during your first three weeks at LSBU. The role of your tutor is to be your primary contact for academic and professional development support.
Your tutor will help you get the most out of your time at LSBU, providing advice and signposting to other sources of support in the University.
Your tutor should be the first person at the university that you speak to if you are having any difficulties that are affecting your work. These could be academic, financial, health-related or another type of problem.
You will have appointments with your personal tutor once a year for 30 minutes throughout your course. You can contact your tutor for additional meetings or support by email.
Entry requirements
2018 Tariff
A Level BCC or;
BTEC National Diploma MMM or;
Access to HE qualifications with 9 Distinctions 36 Merits or;
Equivalent level 3 qualifications worth 106 UCAS points
Applicants must hold 5 GCSEs A-C including Maths and English or equivalent (reformed GCSEs grade 4 or above)
A portfolio of creative technologies work forms part of the application
We welcome qualifications from around the world. English language qualifications for international students: IELTS score of 6.0 or Cambridge Proficiency or Advanced Grade C.
How to apply
International students
International (non Home/EU) applicants should follow our international how to apply guide.
Instructions for Home/EU applicants
Mode
Duration
Start date
Application code
Application method

Mode

Full-time

Duration

3 years

Start date

September

Application code

W623

Application method
For full-time courses, please send your applications through the Universities and Colleges Admissions Service (UCAS) using our code L75. UCAS is the organisation responsible for managing applications to higher education courses in the UK.
For part-time courses, you can apply directly to the University.
For more details on how to apply (full-time and part-time) see our how to apply page.
Accommodation
Once we have made you an offer, you can apply for accommodation. You can rent from LSBU and you'll deal directly with the university, not third party providers. That means we can guarantee you options to suit all budgets, with clear tenancy agreements and all-inclusive rents that include insurance for your personal belongings, internet access in each bedroom and on-site laundry facilities.
Or, if you'd rather rent privately, we can give you a list of landlords – just ask our Accommodation Service.
Read more about applying for accommodation at LSBU.
Finance
You don't need to wait for a confirmed place on a course to start applying for student finance. Read how to pay your fees as an undergraduate student.
Fees and funding
Fees are shown for new entrants to courses, for each individual year of a course, together with the total fee for all the years of a course. Continuing LSBU students should refer to the Finance section of our student portal, MyLSBU. Queries regarding fees should be directed to the Fees and Bursaries Team on: +44 (0)20 7815 6181.
UK/EU fee:

£9250

International fee:

£13125

AOS/LSBU code:

4628

Session code:

1FS00
Total course fee:
UK/EU
£27750
International
£39375
For more information, including how and when to pay, see our fees and funding section for undergraduate students.
Please check your fee status and whether you are considered a Home, EU or International student for fee-paying purposes and for our regulatory returns, by reading the UKCISA regulations.
Possible fee changes
The University reserves the right to increase its fees in line with changes to legislation, regulation and any government guidance or decisions.
The fees for international students are reviewed annually and the University reserves the right to increase the tuition fees in line with the RPIX measure of inflation up to 4 per cent.
Scholarships
We offer several types of fee reduction through our scholarships and bursaries. Find the full list and other useful information on our scholarships page.
Stories
Select a story and read about practical project work, students' placement experiences, research projects, alumni career achievements and what it's really like to study here from the student perspective.
The Film Studio is a double-height room with a lighting grid, DMX lighting control, green screen backdrop, air conditioning, green room (for make-up and wardrobe) and sound isolation for use as a soundstage.

The seven Editing Suites are ideal for editing video, sound and recording quick voice-overs. All suites are networked with ultra-fast 10Gb/s network, making it possible to edit and grade, whilst sharing production files at speed.
Prepare to start
Applicant events
After you've received your offer we'll send you emails about events we run to help you prepare for your course.
Welcome Week
Before you start your course we'll send you information on what you'll need to do before you arrive and during your first few days on campus. You can read about the process on our Welcome Week pages.
Top of page
Top of page