Section Menu
Advanced Telecommunication and Wireless Engineering MSc
Overview
With the launch of 4G wireless networks (LTE), industry vendors are competing to recruit graduates with unique combination of skills and knowledge in both wireless and broadband networking fields. This course offers an integrated approach to transmission technologies, signal processing techniques, broadband network design, wireless networking techniques and modelling simulation skills.
The unique features of this course are the integration of latest wireless communications and broadband networking engineering which are at the forefront of modern telecommunication systems in the industry today.
Engineering employers have expressed their need for engineers with a solid grasp of the business requirements that underpin real engineering projects. Our course incorporates a management-related module focused on entrepreneurship and project management. This management module develops our graduates' commercial awareness and ensures that they have the skill-set valued by industry employers.
As a student here you'll benefit from well-equipped telecommunications lab and Cisco equipment.
Accreditations
Key course information - ordered by mode
Mode
Duration
Start date
Location

Mode

Full-time

Duration

1 year

Start Date

September

Location

Southwark Campus

Mode

Part-time

Duration

2 years

Start Date

September

Location

Southwark Campus
Stories
This radar technology has been developed as an installable product by LSBU's Biomedical Engineering and Communications (BiMEC) research group.
Modules
Technical, research and professional skills
This module provides training for the skills that are necessary for successful completion of the MSc studies in the near future and for professional development in the long-term future. More specifically, the course teaches how to search and gather relevant technical information, how to extract the essence from a piece of technical literature, how to carry out a critical review of a research paper, how to write a feasibility report, how to give presentations and put your thoughts across effectively, and how to manage a project in terms of time and progress in a group project environment. These are designed to enhance the technical and analytical background that is necessary for the respective MSc stream.
Computer network design
This module provides a broad understanding of the principles of computer networks and approaches of network design. It starts from standard layered protocol architecture and each layer of the TCP/IP model. Then it will focus on a top-down approach for designing computer networks for an enterprise.
Wireless communication and satellite systems
This module provides understanding of main aspects of wireless communication technologies, various radio channel models, wireless communication networks and satellite communication systems. Particular emphasis will be given to current wireless technologies and architectures, design approaches and applications.
Technology evaluation and commercialisation
In this module you'll follow a prescribed algorithm in order to evaluate the business opportunity that can be created from a technology's unique advantages. You will be guided towards identifying a technology project idea that you will evaluate for its business potential. To do this you'll conduct detailed research and analysis following a prescribed algorithmic model, in order to evaluate the business potential of this technology idea. The outcomes from this will serve as the basis for implementation of the selected technology in the business sense. Thus you'll develop the appropriate commercialisation strategy and write the business plan for your high-tech start-up company.
Optical and microwave communications
This module provides a comprehensive approach to teach the system aspects of optical and microwave communications, with the emphasis on applications to Fibre-to-the Home (FTTH)/Fibre-to-the Business (FTTB) or Fibre-to-the Curb (FTTC), radio over fibre (RoF), optical-wireless integration, high-capacity photonic switching networks, wired and wireless broadband access systems, and high-speed solutions to last-mile access, respectively.
Smart receivers and transmission techniques
This module provides a further in-depth study of some advanced transmission and receiver processing techniques in wireless communication systems. The module focuses on various current topics such as evolution and challenges in wireless and mobile technologies, smart transceivers, processing, coding and possible future evolutions in mobile communication systems. This module also aims to provide you with in-depth understanding and detailed learning objectives related the current mobile wireless industry trends and standards for key design considerations in related wireless products.
Final project
This module requires you to undertake a major project in an area that is relevant to your course. You'll chose your projects and carry it out under the guidance of their supervisor. At the end of the project, you are required to present a dissertation, which forms a major element of the assessment. The dissertation tests the your ability to integrate information from various sources, to conduct an in-depth investigation, to critically analyse results and information obtained and to propose solutions. The other element of the assessment includes an oral presentation. The Individual Project carries 60 credits and is a major part of MSc program.
Employability
Engineers who keep abreast of new technologies in telecommunications, wireless and broadband networking are increasingly in demand.
There are diverse employment opportunities in this expanding field. Graduates could work for an equipment manufacturer, network infrastructure provider or a service provider, carrying out research, or working on the design and development projects, or production of data networks, broadband networking, optical fibre and microwave communications, wireless and mobile communications, cellular mobile networks or satellite systems. You could also pursue PhD studies after completing the course.
Employability Service
We are University of the Year for Graduate Employment for the second year in a row - The Times and Sunday Times Good University Guide 2018, 2019.
At LSBU, we want to set you up for a successful career. During your studies – and for two years after you graduate – you'll have access to our Employability Service, which includes:
An online board where you can see a wide range of placements: part-time, full-time or voluntary. You can also drop in to see our Job Shop advisers, who are always available to help you take the next step in your search.
Our Careers Gym offering group workshops on CVs, interview techniques and finding work experience, as well as regular presentations from employers across a range of sectors.
Our Student Enterprise team can also help you start your own business and develop valuable entrepreneurial skills.
Professional links
The School of Engineering has a strong culture of research and extensive research links with industry through consultancy works and Knowledge Transfer Partnerships (KTPs). Teaching content on our courses is closely related to the latest research work.
---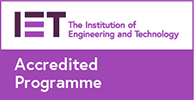 This course is accredited by the IET as meeting the further learning requirements for CEng registration. The IET is one of the world's largest engineering institutions with over 167,000 members in 127 countries.
Staff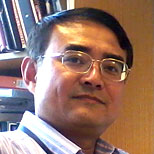 School/Division:
Engineering / Electrical and Electronic Engineering
Job title:
Senior Lecturer
Ya joined LSBU in 2001 and prior to that had been an associate professor in Southwest Jiaotong University (China) and visiting researcher at the University of Leeds.
---
School/Division:
Engineering / Electrical and Electronic Engineering
Job title:
Professor of Telecommunications Engineering
Mohammad Ghavami is Professor of Telecommunications Engineering and the founder and leader of BiMEC research group. His research interests include UWB, smart antenna systems and biomedical applications of wireless technology.
--- School/Division:
Engineering / Electrical and Electronic Engineering
Job title:
Course Director, Advanced Telecommunications and Networks Engineering
Vincent is Course Director for Advanced Telecommunications and Networks Engineering.
---
Facilities
Entry requirements
Bachelor degree equivalent to UK Second Class Honours Lower Division in a relevant subject
In order to be considered for entry to the course applicants will be required to have the following qualifications:
A Bachelor degree equivalent to UK Second Class Honours Lower Division in Electrical, Electronics, Communications or Computer Engineering; or
Professional qualifications (e.g. CEng) along with several years of relevant industrial experience (should include analytical work). The relevant industrial experience is to be assessed by the Course Director.
Fees and funding
Fees are shown for new entrants to courses, for each individual year of a course, together with the total fee for all the years of a course. Continuing LSBU students should refer to the Finance section of our student portal, MyLSBU. Queries regarding fees should be directed to the Fees and Bursaries Team on: +44 (0)20 7815 6181.
UK/EU fee:

£9135

International fee:

£13780

AOS/LSBU code:

4319

Session code:

1FS00
UK/EU fee:

£4060

International fee:

£6124.44

AOS/LSBU code:

4320

Session code:

1PS00
Total course fee:
UK/EU
£9135
International
£13780
For more information, including how and when to pay, see our fees and funding section for postgraduate students.
See our Tuition Fees Regulations (PDF File 144 KB) and Refund Policy (PDF File 102 KB).
Possible fee changes
The University reserves the right to increase its fees in line with changes to legislation, regulation and any government guidance or decisions.
The fees for international students are reviewed annually and the University reserves the right to increase the tuition fees in line with the RPIX measure of inflation up to 4 per cent.
Postgraduate loan (PGL) for Masters study
If you are starting a Masters course, studying either full- or part-time, you may be entitled to apply for a postgraduate study loan. Find out more at our postgraduate fees and funding section.
Scholarships
We offer several types of fee reduction through our scholarships and bursaries. Find the full list and other useful information on funding your studies on the scholarships and fee discounts page.
Fee status
Please check your fee status and whether you are considered a Home, EU or International student for fee-paying purposes and for our regulatory returns, by reading the UKCISA regulations.
Stories
Select a story and read about practical project work, students' placement experiences, research projects, alumni career achievements and what it's really like to study here from the student perspective.
This radar technology has been developed as an installable product by LSBU's Biomedical Engineering and Communications (BiMEC) research group.
Prepare to start
We help our students prepare for university even before the semester starts. To find out when you should apply for your LSBU accommodation or student finance read the How to apply tab for this course.
Welcome Week
Before you start your course we'll send you information on what you'll need to do before you arrive and during your first few days on campus. You can read about the process on our Welcome Week pages.
Top of page
Top of page