Overview
School Direct is an employment based model of teacher education where you will gain qualified teacher status as well as a Postgraduate Certificate in Education (PGCE). School Direct involves schools working in partnership with LSBU to deliver the training. You'll be based in your school, but supported by LSBU throughout.
School Direct supports the Department for Education in giving schools:
Opportunities to design training fit for purpose to meet the needs of trainees and schools.
Greater control over recruitment and selection for schools with the expectation that trainees will be employed.
Greater choice of ITT accredited training providers and flexibility on how School Direct places are used.
School Direct at LSBU
The School Direct programme at LSBU is a high quality intensive programme designed to prepare trainees for working in London schools.
100% of our completing graduates in 2015/16 were graded as good or outstanding.
During our OFSTED inspection in June 2014 our provision was rated 'good'.
2017/18 School Direct Partners
For the 2017/18 academic year we will be working with the following School Direct partners:
Case studies
How the School Direct programme is helping one LSBU student pursue a teaching career – via Nepal and Zimbabwe.

Elena Ragusa is one of a new generation of trainees studying for their PGCE while they work, as part of the School Direct programme available at LSBU
Modules
H Level modules
Core curriculum
This module covers all aspects of the English, mathematics, science and computing national curriculum at Key Stage 1.
Professional studies
This module covers theories of learning, planning, teaching and assessment, classroom management and employment.
Foundation subjects
This module covers the national curriculum foundation subjects including: history, geography, art and design, music, and design technology.
School experience
You'll gain experience in two consecutive key stages. School experience is based on a training plan laid out at the beginning of the programme in conjunction with a class teacher, school based mentor and university supervising tutor.
Alternative education setting
You'll gain experience in an Alternative Education Setting which may be an alternative mainstream school or in an informal education setting.
Masters level modules
As part of the programme you'll have the opportunity to gain a PGCE choosing a Masters level option module that will meet you and your schools' needs, as well as the compulsory module. All the option modules have been developed by LSBU in collaboration with the expertise in our partnership schools.
Equality, inclusion and citizenship
This module will allow you to reflect on key issues such as equality, diversity and sustainability in the educational context. You'll undertake a small piece of classroom research.
Plus one of the following module options:
SEND (Special Educational Needs and Disability)
This module discusses and explores how to enable learners with Special Educational Needs and/or Disabilities (SEND) to achieve in their learning.
Connect, consume, create: ICT in the Primary School
Explore the most up-to-date research, knowledge and understanding that underpins ICT and the Computing curriculum in primary schools.
Performing Arts
Prepares you to teach the performing arts subjects in a culturally diverse society.
Raising Achievement in Mathematics (RAiM)
The RAiM module will help you gain knowledge and understanding to successfully teach mathematics with competence and confidence, and begin to develop as a specialist in this area.
English: Language, learning and culture
This module focuses on spoken language as a key area of the English curriculum in order to explore culture and deepen learning in the classroom.
The equal opportunities, inclusion and citizenship element of the course is a very strong feature. It prepares trainees exceptionally well for working in an inner-city environment.

OFSTED report 2014
Employability
The School Direct programme at LSBU is a high quality intensive programme designed to prepare trainees for working in London schools.
100% of our completing graduates in 2013/14 were graded as good or outstanding.
100% of School Direct PGCE trainees in 2013/14 secured full-time employment upon completing the course.
Our lead partner schools
LSBU has built a growing network of links with schools which can offer places on a School Direct programme, we are currently working with:
We welcome candidates from independent schools. If you are interested in applying through an independent school please contact Jane Courtney:courtnej@lsbu.ac.uk
We are University of the Year for Graduate Employment - The Times and Sunday Times Good University Guide 2018.
At LSBU, we want to set you up for a successful career. During your studies – and for two years after you graduate – you'll have access to our Employability Service, which includes:
An online board where you can see a wide range of placements: part-time, full-time or voluntary. You can also drop in to see our Job Shop advisers, who are always available to help you take the next step in your search.
Our Careers Gym offering group workshops on CVs, interview techniques and finding work experience, as well as regular presentations from employers across a range of sectors.
Our Student Enterprise team can also help you start your own business and develop valuable entrepreneurial skills.
Staff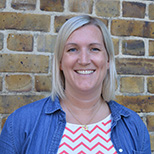 School/Division:
Law and Social Sciences / Centre for Education and School Partnerships
Job title:
Course Director - BA (Hons) Education Studies (work-based)
Anna's teaching interests include the pedagogy and practicalities of teaching English to Primary aged children.
---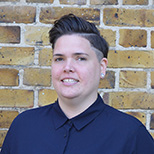 School/Division:
Law and Social Sciences / Centre for Education and School Partnerships
Job title:
Course Director, BA (Hons) Education Studies (non work-based)
Zoë Leadley-Meade is a Senior Lecturer and the Course Director for BA (Hons) Education Studies. Zoë's research interests are focussed on creative pedagogy as a tool for empowering students.
---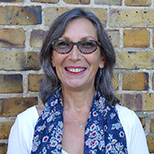 School/Division:
Law and Social Sciences / Centre for Education and School Partnerships
Job title:
Senior Lecturer ITE
Edlene is a senior Lecturer in the Education department. She is Module leader for PGCE and School Direct Professional Studies, on which she also teaches.
---
Facilities
Teaching and learning
Trainees are effectively prepared to teach the new National Curriculum because the requirements are embedded in core and foundation subjects training sessions

(OFSTED report, June 2014)
The university based sessions are taught through lectures, workshops, practical sessions, seminars and tutorials. The aim throughout is to encourage creativity, reflective pedagogy and sensitivity to educational issues, aims and objectives. We aim to provide a learning community that actively challenges inequality and injustice.
In particular, the module on Equality, Inclusion and Citizenship will allow you to reflect on key issues such as equality, diversity and sustainability in the educational context.
You will be encouraged to make links between the theoretical and practical elements of the course. We use an interactive model of teaching and learning and you will be encouraged to think critically about subjects to inform your understanding of effective methods of teaching and learning and how best to apply these in classroom situations.
Employment Based Partnership
During our OFSTED inspection in June 2014 our provision was rated as 'good'.
Key strengths of the employment-based partnership were identified by OFSTED:
Teamwork is a significant strength;
School Direct trainees value the training provided in the two week summer school. It quickly gets them ready for teaching at the start of the year in their school;
From the outset trainees gain quickly a strong professional understanding of how schools work. They develop good professional relationships with the established staff they work with in schools;
The quality of feedback and target setting is consistently evaluative and helpful. As a result trainees know exactly what they need to do to improve.
Entry requirements
UK or equivalent degree (Lower Second Class or above). This may be in any subject; it does not have to be a National Curriculum subject; and
GCSE (Grade C or above) or equivalent qualification in English, maths and science; and
A positive reference that highlights candidate's suitability to become a teacher; and
A written personal statement (see below)
Professional skills tests
All candidates are required to have passed Professional skills tests in literacy and numeracy within eight weeks of their interview date. Candidates can book their skills tests once you have submitted your application through UCAS Teacher Training. You can book in advance of this as long as an application is submitted before you attend the test centre. Applicants need not have passed these tests before applying for the course and being invited for interview, but it is strongly recommended that you have already practiced for the tests and have booked an assessment.
Personal statement
Your personal written statement should be coherent, written in clear standard English, and include the following:
1. Evidence of your understanding of, and commitment to, the Centre of Education and School Partnerships' Equality and Diversity statement:
"To value and respect the diversity offered in a pluralistic society and to provide a learning community that actively challenges inequality and injustice."
2. Experience of and commitment to working with young or adult learners in a formal/informal setting
It is essential that all our applicants have some experience of working with young or adult learners in a formal or informal setting. The more experience you have of doing this the stronger your application will be. It is desirable, although not essential, to have spent some time in UK Primary schools.
3. An awareness of current issues in education
Applicants for this course must also meet the following additional entry requirements:
All applicants will be expected to complete an occupational health assessment to ensure they are 'fit to teach' and fulfil the requirements for the Disclosure and Barring Service (DBS) to ensure that the applicant is suitable for working with children and young people.
How to apply
For a place on our programme you will need to apply directly to lead schools using the UCAS teacher training portal.
On the UCAS teacher training portal you can search for places by School Direct strand or Training Programme. On the site the teacher training provider for the school is also listed. Using this system you may submit up to three times. Further applications can be submitted if you are not successful in any of your initial applications and have not already accepted a place though the UCAS system or Teach First.
LSBU is unable to accept applications from individual trainees or on a school's behalf.
Schools
We are always willing to work with new and existing schools in our partnership. To work with us you must first register and then select LSBU as your provider. Find out more on the Education.gov.uk website.
Fees and funding
Salaried or Training routes
The School Direct course can be taken through either Salaried or Training (Non-Salaried) routes. Routes will be jointly agreed between the student and the school. The Salaried route involves the payment of fees to LSBU (currently £9000) by agreement between the trainee and the employer. The Training route holds the trainee responsible for payment of fees.
Case studies
Select a case study and read about practical project work, student's placement experiences, research projects, alumni career achievements and what it's really like to study here from the student perspective.
Prepare to start
We help our students prepare for university even before the semester starts. To find out when you should apply for your LSBU accommodation or student finance read How to apply tab for this course.
Enrolment and Induction
Enrolment takes place before you start your course. On completing the process, new students formally join the University. Enrolment consists of two stages: online, and your face-to-face enrolment meeting. The online process is an online data gathering exercise that you will complete yourself, then you will be invited to your face-to-face enrolment meeting.
In September, applicants who have accepted an unconditional offer to study at LSBU will be sent details of induction, which is when they are welcomed to the University and their School. Induction helps you get the best out of your university experience, and makes sure you have all the tools to succeed in your studies.
Top of page

Course Enquiries - UK/EU
Tel: 0800 923 8888
Tel: +44 (0) 20 7815 6100
Get in touch
Top of page