Unistats
What is Unistats?
Key Information Set (KIS) Data is only gathered for undergraduate full-time courses. There are a number of reasons why this course does not have KIS data associated with it. For example, it may be a franchise course run at a partner college or a course designed for continuing professional development.
Overview
A unique insight
Are you looking for a unique insight into the way the world works? This exciting, modern degree in politics can provide you with exactly that. Delivered by experienced, expert and enthusiastic academics, it combines political theory, political science, political economy, area studies and international relations to provide an in-depth study of contemporary politics.
Your learning experience needn't stop at observing and studying, however. Our voluntary placement scheme offers opportunities that have seen former students working in Parliament and the MPs' constituency offices – seeing politics from the inside, and providing a great basis for a potential future.
We offer the opportunity for all undergraduate Home/EU students to undertake a work placement, internship or work experience while studying a full-time course starting in September 2019.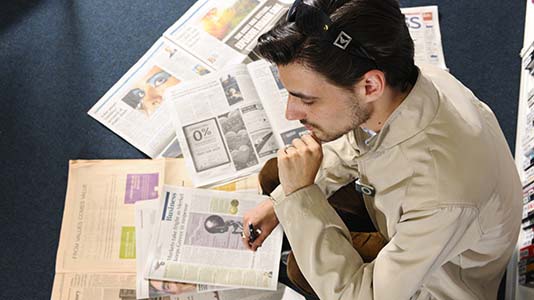 Why Politics at LSBU?
Specialist staff who work hard to develop networks with organisations that can offer placement opportunities.

We've got great relationships with local parliamentary constituency offices, meaning placement opportunities, visits, lectures and more are possible.

You'll have access to great resources, including the Perry Library.

Our voluntary work experience scheme means you have the chance to secure work experience in settings such as MP's constituency offices and the European Parliament.

No. 1 in UK for teaching in Politics (National Student Survey 2018).
Key course information - ordered by mode
Mode
Duration
Start date
Location

Mode

Full-time

Duration

3 years

Start Date

September

Location

Southwark Campus
Stories
Clearing gave LSBU politics student Charlene Sakala the freedom to have a last-minute change of mind about where in the UK she wanted to base her family, choosing the professional and personal prospects of London.
Modules
If it's a key political issue that's relevant to the world today, this course covers it. You'll study areas such as genocide, human rights, religious activism, sustainability, war, terrorism and migration amongst others, building a detailed understanding of the myriad factors that make our world what it is today, and the complex interactions between them.
Methods of assessment for course overall: 71% coursework.
Year 1
Introduction to political theory
You'll be introduced to key ideas and concepts in political theory. These include democracy, freedom, justice and power. These ideas and concepts are explored in the social and historical contexts in which they developed. You'll also be encouraged to explore the way that these ideas and concept have been transformed historically and the manner in which they are mobilised in contemporary political debates.
Social and political problems
In this module sociology and politics you'll have an opportunity to explore how particular issues become identified as a social or a political problem. Moreover you'll be encouraged to explore how these problems are contested. In addition you'll look at the implications of these problems for society and for politics. Seminars and workshops will be used to develop your understanding of social and political problems but also to engage them in activities that develop key writing and study skills
Revolutions, wars and the making of the modern world
Criminal justice, politics and policy
This module introduces you to the policy making process that underpins the formation and implementation of public policy (criminal justice policy and social policy) in Britain. It will help you identify the key actors that shape the policy process as well as the social, political and economic factors that influence it. You'll also be introduced to the different providers of criminal justice programmes and social welfare
Politics, decision making and democracy
The module is concerned with the key institutions and processes of British politics. It looks at the framework and the dynamics of the British system of government and aims to promote an understanding of the key issues and debates in contemporary British politics. There is a focus on the nature of power and its impact on decision making and policy development. The module looks at formal aspects of British politics including the role of political parties and the key role of ideology. Key institutions such as Prime Minister and Cabinet, Parliament and local government are investigated and analysed. The module looks also democracy beyond the formal realm including the role of pressure groups in the political process. There is also a focus on specific policy areas.
War and social change in the 20th century
This module is an introduction to aspects of world history in the period after the Second World War, building on the module Revolutions, Wars and Social Change I. It examines the origins of European integration and the development of the EU, the Cold War, Decolonisation, China under Mao Zedong and the impact of globalisation. It also looks at Britain in the postwar period. It ends by looking at contemporary history and new world orders
Year 2
European politics in transition
The module looks at political processes in Europe in a comparative perspective. It aims to examine the factors that explain the continuity and stability of politics in Europe as well as the changes that have taken place over the last 2 decades. The module looks at ideology, power and decision making. There is a focus on political events and policy processes, looking at both individual nation states and the European Union. An organising theme of the module is the impact of the end of the cold war on the politics of Europe over the last 2 decades.
Social research skills
In the first half of this module you'll be introduced to basic issues in research design and methodology. Topics covered include experimental design and random assignment, formulating research questions sampling and measurement. In the second half of the module you'll learn the basics of statistical analysis and how to use SPSS.
Social theory and modern society
The scope of this course is designed to provide a grounding in the study of modernity and an understanding of some of the central assumptions of sociological thought developed during the nineteenth and twentieth centuries. Focusing first on some defining features of modernity, the course combines an examination of some key themes within classical sociological thought such as class, bureaucracy and order, before moving on to consider the relationship between such theorisation and a number of substantive areas of social research and debate. The central section of the course explores the role and meaning of modernist institutions and epistemologies through a case study of the Holocaust. The course concludes with a review of some current critiques of modernity.
The environment, sustainability and climate change
The scope of this course is designed to provide a grounding in the study of the politics of environmental sustainability. The module focuses firstly on the debate on environmental sustainability which includes the challenge by environmentalists that it is a contradiction. It also covers the defining features of the concept before moving on to the first part of the module which aims to conceptualise and theorise the environment and sustainability. Alternative approaches will also be examined including green theory, the free market and Marxist approaches. The second part of the module looks at increasing global competition for water, food, energy and oil. The politics of climate change and deforestation; transport and tourism; global security and justice will also be covered. The third part of the course focuses on case studies of organisations and movements involved in environmental sustainability. It includes IPCC; Copenhagen Climate Council; the Fair Trade Movement; Ethical Consumerism and the Environmental Movement.
Globalisation and development
This module introduces key concepts, issues and theoretical debates in development studies. The module locates the debates and issues that it explores within both an historical and global context and encourages students to explore the inter-dependence of the developed and developing world.
Plus an option from the following modules:
Work placement
Making identities: citizenship, race and nation
This module examines the processes that have shaped key facets of identity in contemporary societies. It does this by exploring modern sociological approaches to the analysis of three key identities, namely those based on citizenship, race and nation. We'll situate the origins and development of the study of these phenomena in the context of debates about the formation of social identities in modern states and societies. By taking notions such as citizenship, race and nation and examining their inter-relationship we'll provide a critical analysis of key sociological debates about the making of social and political identities. You'll explore important theoretical questions and debates and encourages you to think critically about their utility for the analysis of specific historical processes and contemporary situations. You'll be encouraged to think across the different boundaries of race and nation, gender and sexuality, as well as locality or environment in order to understand the different interrelationships between these forms of identity formation and citizenship in the modern world.
Gender difference and equality
In the past few decades work on gender has been crucial in challenging mainstream sociological thought, and in making exciting and innovative contributions to sociological theory, methodology and policy. The aim of this Module is to chart this history and to explore some of the key contemporary debates around gender. It will build on the foundation work of feminist writers in challenging mainstream sociological thought and methodologies and then move on to examine issues of femininity, masculinity and gender difference in relation to the world of work, paid and unpaid, politics, social policy, the media and crime. This Module addresses equality and diversity by focusing on the issue of gender difference and equality through the study of historical and contemporary debates on a range of topical issues reflecting diversity and equality issues in contemporary British society.
Year 3
Contemporary dynamics of the world system
This module draws on the disciplines of international political economy, political theory and international relations to explore central features of the contemporary international system. It introduces you to the major theoretical perspectives in international relations (including the dominant Realist perspective and its critics), and analyses the global power of the US and that of its rivals, including China. Alongside this theoretical and agent-based analysis the module also introduces you to a number of significant contemporary issues, including the debate on transnationalism, the international role of non-state actors, and the international politics of the environment.
Politics research project (double module)
American politics
The module looks at the government and politics of the USA including selected aspects of political economy and society. Attention will be given to historical developments by examining political culture and the notion of American exceptionalism. There will be a focus on ideology and its link to religious and cultural values including an analysis of such phenomena as the 'Tea Party Movement'. Key institutions and issues analysed include the Presidency, Legislature and Supreme Court, the federal system, elections and electoral demography and political parties.
Plus an optional from the following modules:
Genocide and crimes against humanity
This module explores the history of genocide in the twentieth century. It begins with an introduction to the concept of genocide. It then examines colonial genocides, the Armenian Genocide of 1915-16, the Nazi 'Final Solution', genocides in Cambodia, Yugoslavia and Rwanda. It analyses the dynamics of genocide – the processes and mechanisms of acts committed with the intention of destroying, in whole or in part, a national, ethnic, religious or racial group – in order to shed light upon their origins and consequences.
Politics and protest: new social and political movements
This course will examine forms of social and political conflict characteristic of contemporary western societies. The main focus will be on understanding social movements and forms of political contention in the changing social structure of these societies. Although it has a contemporary western focus the course will situate discussion also in the context of historical and comparative material on social movements. The emphasis throughout however will be on examining the ability of social and political theory to understand the nature of political identity and its expression in social movements.
Sociology for the 21st century
The world is changing. Huge advances in areas such as information technology, computing, communications, mobile devices, transport, and building techniques are changing the way we interact, do business, build cities, and go about our daily lives. How do the theories that have dominated sociological thinking relate to and comprehend these changes? Do we need new theories? This module will look at the latest sociological theories that are trying to understand what these changes are, how they affect society, and how sociology itself might have to change.
Race, culture and identity
This module addresses the centrality of race and ethnicity to social relations. We'll analyse race and ethnicity within a changing scholarship and within their historical, cultural, political and theoretical contexts. Theoretical understandings of the intersectionality of race, gender and sexuality will also be explored, highlighting their impact on all aspects of people's lives. The complexities of analysing race, gender and sexuality are applied to representations in cultural forms, such as media and film. We'll also demonstrates how the concepts covered have been influential in shaping public policy.
Drugs and crime
Employability
You'll be studying in the heart of London, surrounded by the politicians, policy-makers and legislative bodies that define British politics. The work placements available can help you to build your own network of contacts if you're looking to work at various levels of government, including opportunities within foreign ministries and national UN delegations.
The skills and knowledge you'll gain on the degree are also highly transferrable and can help you move into such as teaching, the media, social work, administration, youth and community work, business, education, and psychology.
Employability Service
We are University of the Year for Graduate Employment for the second year in a row - The Times and Sunday Times Good University Guide 2018, 2019.
At LSBU, we want to set you up for a successful career. During your studies – and for two years after you graduate – you'll have access to our Employability Service, which includes:
An online board where you can see a wide range of placements: part-time, full-time or voluntary. You can also drop in to see our Job Shop advisers, who are always available to help you take the next step in your search.
Our Careers Gym offering group workshops on CVs, interview techniques and finding work experience, as well as regular presentations from employers across a range of sectors.
Our Student Enterprise team can also help you start your own business and develop valuable entrepreneurial skills.
Professional links
Our academics build and maintain great relationships with organisations that can offer placement opportunities and bring colour and experience to your learning. These include Lambeth Council, Race on the Agenda (ROTA), local parliamentary offices and Homestart Lambeth (a voluntary family support service).
Placements
A Politics placement can not only help you place your studies into a context and apply your learning to practice, it's also a great opportunity to contribute to real world situations. Many former students have maintained a relationship with their placement organisation, and some have used it as the basis for their dissertation.
Recent successful placements have included working in MPs' constituency offices and the European Parliament in Brussels.
Staff
School/Division:
Law and Social Sciences / Social Sciences
Job title:
Associate Professor
Dr Pine currently teaches modules on 'Revolutions, Wars and the Making of the Modern World', 'War and Social Change in the Twentieth Century' and 'Genocide and Crimes against Humanity'.
---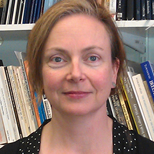 School/Division:
Law and Social Sciences / Social Sciences
Job title:
Associate Professor in Social History; Director of Research, School of Law and Social Sciences
Dr Caitríona Beaumont is Associate Professor in Social History specialising in the history of female activism, women's movements and feminism in twentieth century Britain and Ireland.
--- School/Division:
Law and Social Sciences / Social Sciences
Job title:
Course Director, Sociology
Dr Matthew Bond is Senior Lecturer in the Department of Social Sciences and Course Director of the Sociology undergraduate programme.
---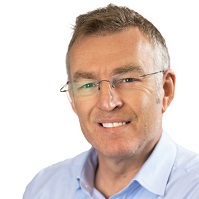 School/Division:
Law and Social Sciences / Social Sciences
Job title:
Head of Division of Social Sciences
Dr Budd specialises in International Relations, with interests in international theory, imperialism, and globalisation. His last book analysed neo-Gramscian international relations theory.
---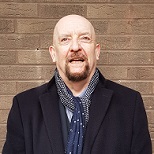 School/Division:
Law and Social Sciences / Social Sciences
Job title:
Lecturer in Criminology and Politics
Edwin is a Lecturer in the Social Sciences Division, teaching and conducting research in politics and criminology.
---
School/Division:
Law and Social Sciences / Social Sciences
Job title:
Associate Professor in Sociology
Dr Shaminder Takhar is Associate Professor in Sociology specialising in race, gender, sexuality and social justice. She is the research ethics co-ordinator for the School of Law and Social Sciences.
---
Facilities
Teaching and learning
You'll be assessed through essays, individual and group presentations, book reviews, examinations, reports, portfolios of work, document analysis and a final year dissertation.
In your first year, you'll typically have around nine hours a week contact time, and are expected to devote time to independent study and attending personal tutorials.
Percentage of time spent in different learning activities

| | Lectures and seminars | Self-directed study |
| --- | --- | --- |
| Year 1 | 23% | 77% |
| Year 2 | 24% | 76% |
| Year 3 | 17% | 83% |
Personal Academic Tutoring
As an undergraduate Law and Social Science student, you will be allocated a named tutor during your first semester at LSBU. The role of your tutor is to be your primary contact for academic and professional development support.
Your tutor will support you to get the most of your time at LSBU, providing advice and signposting to other sources of support in the University. They should be the first person at the university that you speak to if you are having any difficulties that are affecting your work. These could be academic, financial, health-related or another type of problem.
You will have appointments with your personal academic tutor at least three times a year for 15 minutes throughout your course. You can contact your tutor for additional support by email or sign up for an appointment slots advertised outside your tutor's office.
Entry requirements
2018 Entry
A Level BCC or:
BTEC National Diploma MMM or:
Access to HE qualifications with 9 Distinctions and 36 Merits or:
Equivalent Level 3 qualifications worth 106 UCAS points
Applicants must hold 5 GCSEs A-C including Maths and English, or equivalent (reformed GCSEs grade 4 or above).
We welcome qualifications from around the world. English language qualifications for international students: IELTS score of 6.0 or Cambridge Proficiency or Advanced Grade C.
How to apply
International students
International (non Home/EU) applicants should follow our international how to apply guide.
Instructions for Home/EU applicants
Mode
Duration
Start date
Application code
Application method

Mode

Full-time

Duration

3 years

Start date

September

Application code

L200

Application method
For full-time courses, please send your applications through the Universities and Colleges Admissions Service (UCAS) using our code L75. UCAS is the organisation responsible for managing applications to higher education courses in the UK.
For part-time courses, you can apply directly to the University.
For more details on how to apply (full-time and part-time) see our how to apply page.
Accommodation
Once we have made you an offer, you can apply for accommodation. You can rent from LSBU and you'll deal directly with the university, not third party providers. That means we can guarantee you options to suit all budgets, with clear tenancy agreements and all-inclusive rents that include insurance for your personal belongings, internet access in each bedroom and on-site laundry facilities.
Or, if you'd rather rent privately, we can give you a list of landlords – just ask our Accommodation Service.
Read more about applying for accommodation at LSBU.
Finance
You don't need to wait for a confirmed place on a course to start applying for student finance. Read how to pay your fees as an undergraduate student.
Fees and funding
Fees are shown for new entrants to courses, for each individual year of a course, together with the total fee for all the years of a course. Continuing LSBU students should refer to the Finance section of our student portal, MyLSBU. Queries regarding fees should be directed to the Fees and Bursaries Team on: +44 (0)20 7815 6181.
UK/EU fee:

£9250

International fee:

£13125

AOS/LSBU code:

4094

Session code:

1FS00
Total course fee:
UK/EU
£27750
International
£39375
For more information, including how and when to pay, see our fees and funding section for undergraduate students.
Please check your fee status and whether you are considered a Home, EU or International student for fee-paying purposes and for our regulatory returns, by reading the UKCISA regulations.
Possible fee changes
The University reserves the right to increase its fees in line with changes to legislation, regulation and any government guidance or decisions.
The fees for international students are reviewed annually and the University reserves the right to increase the tuition fees in line with the RPIX measure of inflation up to 4 per cent.
Scholarships
We offer several types of fee reduction through our scholarships and bursaries. Find the full list and other useful information on our scholarships page.
Stories
Select a story and read about practical project work, students' placement experiences, research projects, alumni career achievements and what it's really like to study here from the student perspective.
Clearing gave LSBU politics student Charlene Sakala the freedom to have a last-minute change of mind about where in the UK she wanted to base her family, choosing the professional and personal prospects of London.
Prepare to start
Applicant events
After you've received your offer we'll send you emails about events we run to help you prepare for your course.
Welcome Week
Before you start your course we'll send you information on what you'll need to do before you arrive and during your first few days on campus. You can read about the process on our Welcome Week pages.
Suggested reading list
B. Axford et al, Politics: An Introduction (Routledge, 2002)
B. Coxall, L. Robins and R. Leach, Contemporary British Politics (Palgrave, 2003)
J. Fisher, D. Denver and J. Benyon, Central Debates in British Politics (Longman, 2003)
B. Jones et al, Politics UK (Longman, 2001)  R. Leach et al, British Politics (Palgrave, 2011)
Top of page
Top of page