Overview
This course takes you through the fundamentals of petroleum engineering and its industrial application. You'll cover core petroleum engineering topics, such as, oil and gas exploration, reservoir engineering, drilling, production engineering, and petroleum geology.
The BEng (Hons) Petroleum Engineering course is also closely integrated with our BEng (Hons) Chemical Engineering course. This means that the more general areas of petroleum engineering relating to the process of moving fluids through a production system are covered in chemical engineering topics, such as, separation processes, thermodynamics, and computer modeling of processes and their control. So, on graduation you'll be ready for a career as a professional engineer in either the petroleum industry or chemical process industries.
BEng programme
As a BEng programme, this course encourages you to acquire a deeper understanding of the essential facts, concepts, theories and principles of mechanical engineering and its underpinning science and mathematics. Many recruiters will look favourably on BEng graduates for this reason.
Accreditations
Key course information - ordered by mode
Mode
Duration
Start date

Mode

Full-time

Duration

3 years

Start Date

January; September

Mode

Sandwich

Duration

4 years

Start Date

January; September
Case studies
PhD candidate Marsha Maraj has developed a three-pronged approach to maximise flow rates in an environmentally friendly way.

Students in the subject areas of chemical, process and petroleum engineering at LSBU benefit from the detailed instruction they receive on a suite of industry-standard software packages that include: PETREL, HYSYS, Eclipse, Prosper and GAP.
Modules
Year 1
Engineering principles
Design and practice
Engineering mathematics and modelling
Introduction to petroleum engineering
Year 2
Geoscience, drilling and reservoir engineering
Petroleum engineering design and practice 2
Principles of separation and reaction
Chemical thermodynamics
Advanced engineering mathematics and modelling
Principles of control
Year 3
Optional placement year
Year 4
Petroleum engineering design project
Advanced process engineering and control
Production engineering and reservoir management
Environmental and safety management
Measurement and control applications
Innovation and enterprise
Employability
Graduates from the Petroleum Engineering course can develop careers in the petroleum industry but are also suitably qualified for employment in the chemical process industries.
Practical skills
As a graduate you'll have a number of practical key skills that will make you an attractive prospect to employers, such as, the ability to complete analytical investigative work and laboratory techniques using safe practice, and working independently or as part of a team. You'll also gain valuable hands-on experience of industry software which you can use in your design project.
What to expect from your career
Petroleum Engineers
Petroleum Engineers find themselves working with geoscientists, other engineers and commercial managers to reveal the ideal locations to locate wells and predict how much oil or gas could be extracted. They use complex mathematical models to ensure the material is recovered as efficiently as possible. They'll design parts of the well and production systems, and give feedback to clients.
Typical salary
Typical earnings range from £52,000 to £95,000 a year.
Benefits of professional accreditation
Our degree is accredited by the Institution of Chemical Engineers (IChemE), which means that successful graduates are on the way to becoming Chartered Engineers. On average, Chartered Engineers earn around £15,000 a year more than their colleagues.
LSBU Employability Services
LSBU is committed to supporting you develop your employability and succeed in getting a job after you have graduated. Your qualification will certainly help, but in a competitive market you also need to work on your employability, and on your career search. Our Employability Service will support you in developing your skills, finding a job, interview techniques, work experience or an internship, and will help you assess what you need to do to get the job you want at the end of your course. LSBU offers a comprehensive Employability Service, with a range of initiatives to complement your studies, including:
direct engagement from employers who come in to interview and talk to students
Job Shop and on-campus recruitment agencies to help your job search
mentoring and work shadowing schemes.
Professional links
This degree has been accredited by the Institution of Chemical Engineers under licence from the UK regulator, the Engineering Council, which offers the opportunity to become a Chartered Engineer. The degree is also accredited by the Energy Institute. Accreditation is a mark of assurance that the degree meets the standards set by the Engineering Council in the UK Standard for Professional Engineering Competence (UK-SPEC).
---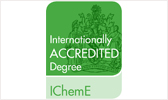 The Institution of Chemical Engineers (IChemE) is the global professional membership organisation for people with relevant experience in chemical engineering. Having this accreditation helps progression towards Chartered Engineer status, which is an internationally recognised qualification.
---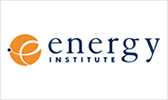 The Energy Institute (EI) is the professional body for the energy industry delivering good practice and professionalism across the depth and breadth of the sector.
---
Value of professional accreditation
An accredited degree will provide you with some or all of the underpinning knowledge, understanding and skills for eventual registration as an Incorporated (IEng) or Chartered Engineer (CEng).
Some employers recruit preferentially from accredited degrees, and an accredited degree is likely to be recognised by other countries that are signatories to international accords.
Networking
There are links with the Society of Petroleum Engineers whose monthly meetings and networking events in London are well-attended by our students.
Placements
Though not essential (and subject to availability), you may wish to spend your third year in an industrial placement where you can start to put your newly acquired skills into practice, returning afterwards for the final year at university.
This four-year sandwich option is a great opportunity to understand the way that the industry functions and to gain an appreciation of the priorities in the commercial environment.
Staff Faculty/Department:
Engineering, Science and the Built Environment / Engineering and Design
Job title:
Principal Lecturer, Subject Area Leader (Design)
---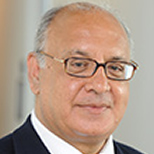 Faculty/Department:
Engineering, Science and the Built Environment / Engineering and Design
Job title:
Course Director - BEng Mechatronics
---
Facilities
Teaching and learning
The vocational approach to teaching taken at LSBU will have a positive impact on your employability. You'll find that many of your lecturers have worked in the oil industry around the world. We make sure our graduates understand the theory, but can also confidently apply that learning and adapt their skills to the workplace.
KIS data
The Key Information Set (KIS), compiled and presented by Unistats, brings together the items of information that students have said they find most useful when making choices about which course to study.
In order to view specific data for this course provided by Unistats, please switch to View Full Site
Entry requirements
260 UCAS points (Level 3 Chemistry and Maths);
A Level BCC / BB; or
BTEC National Diploma DMM / DD; or
Access to Engineering Pass + Merit; and
Five GCSEs including Maths and English.
We welcome qualifications from around the world. English language qualifications for international students: IELTS score of 6.0, TOEFL - 550 (print-based), TOEFL- 80 (internet-based), Cambridge Proficiency or Advanced Grade C.
How to apply
Application instructions - ordered by mode
Mode
Duration
Start date
Application code
Application method

Mode

Full-time

Duration

3 years

Start date

January; September

Application code

H850

Application method

Mode

Sandwich

Duration

4 years

Start date

January; September

Application code

H850

Application method
All full-time undergraduate students apply to the Universities and Colleges Admissions Service (UCAS) using the University's Institution Code L75. Full details of how to do this are supplied on our How to apply webpage for undergraduate students.
All part-time students should apply directly to London South Bank University and full details of how to do this are given on our undergraduate How to apply webpage.
Accommodation
Students should apply for accommodation at London South Bank University (LSBU) as soon as possible, once we have made an offer of a place on one of our academic courses. Read more about applying for accommodation at LSBU.
Finance
It's a good idea to think about how you'll pay university tuition and maintenance costs while you're still applying for a place to study. Remember – you don't need to wait for a confirmed place on a course to start applying for student finance. Read how to pay your fees as an undergraduate student.
Fees and funding
LSBU will be publishing fees for the academic year 2014/15 as of December 2013. The figures listed below for academic year 2013/14 are the latest available. The fees shown are for new entrants to programmes. Continuing LSBU students should refer to myLSBU fees section for guidance.
UK/EU fee:

£8450

International fee:

£10500

AOS/LSBU code:

3016

Session code:

1FS00
The individual Tuition Fee for this course is shown above. For more information, including how and when to pay, see our fees and funding section for undergraduate students.
Scholarships
We offer students considerable financial help through scholarships, bursaries, charitable funds, loans and other financial support. The majority of our scholarships are given as direct Tuition Fee discounts and we encourage all eligible students to apply for our National Scholarship Programme (NSP). The NSP features 100 full scholarships that exempt students from all Tuition Fees, and there are many more partial scholarships. Find out more about scholarships and fee discounts for undergraduate students.
Case studies
Select a case study and read about practical project work, student's placement experiences, research projects, alumni career achievements and what it's really like to study here from the student perspective.
PhD candidate Marsha Maraj has developed a three-pronged approach to maximise flow rates in an environmentally friendly way.

Students in the subject areas of chemical, process and petroleum engineering at LSBU benefit from the detailed instruction they receive on a suite of industry-standard software packages that include: PETREL, HYSYS, Eclipse, Prosper and GAP.
Prepare to start
We help our students prepare for university even before the semester starts. To find out when you should apply for your LSBU accommodation or student finance read the How to apply tab for this course.
Applicant Open Days
To help you and your family feel confident about your university choice we run Applicant Open Days. These are held at subject level so students start getting to know each other and the academic staff who will be teaching them. These events are for applicants only and as an applicant you would receive an email invitation to attend the relevant event for your subject.
Enrolment and Orientation
Once you have accepted your place to study at LSBU you'll be invited to join our Enrolment and Orientation process. Enrolment is the formal process where you officially become an LSBU student. Enrolment takes place during the very first days of the new academic year. On completing the enrolment process, some of which is online and some face-to-face on campus, new students formally join the University. You'll need to confirm your qualifications by showing all relevant certificates and prove your identity.
By early September, all new students will be given details about the time and location of their University Orientation. This is when they are welcomed to the University and your Faculty, and receive information about your course and the University's extensive services, so that you have all the essential information you need before your lectures and classes begin.
Read more about Enrolment and Orientation on MyLSBU, our student portal.
Top of page