Overview
This programme responds to the growing demands made on the humanitarian and development sectors by intensive urbanisation. This course has been established by the research and consultancy group on International Development, Emergencies and Refugees (IDEARS). If you wish to pursue a career with government, non-governmental organisations, international agencies, public and private organisations and enterprises, this course is for you.
5 top reasons to study here
Reputable research: 75% of our research into Social Work and Social Policy was awarded 3* for our environment

Taught by internationally recognised members of staff: who have a range of innovative research experiences

Research input: You'll engage with recent research linked to development and urbanisation..

Strong resources: We have a vast array of resources available to aid your learning from our library to online services.

Research active academics: you'll be taught by enthusiastic but also research active staff, which means you'll receive relevant and best practice teaching.
Rapidly urbanising world
Ours is a rapidly urbanising world: by 2010 over half the world's population lived in cities. Urbanization is fastest in the developing world, where both primary and secondary cities are rapidly expanding. It is predicted that by 2020 more Africans will live in urban than in rural areas, and in China, by 2023. Except in countries emerging from war, urbanisation is closely linked to economic growth, although urban poverty levels continue to rise.

This rapid growth, particularly in the light of its links to the flight from rural poverty and the development of a massive informal sector, has posed immense challenges to all urban systems. In many Asian, Latin American and African cities 30-70% of the population lives in slums and more than 90% of new jobs are in the informal sector. In transition countries, already highly urbanised, the changing political and economic framework has led to widespread poverty. Everywhere, urban roads, utilities, education and health services, and governance processes are heavily strained. While cities experience high levels of investment, it is often uneven.

This context is now widely recognized among all major actors, with policy and programmes targeting the urban sector now a growth area. The challenge for development professionals, whether working in donor agencies, NGOs, governments or private practice, is to understand the broad economic and political context of urbanization, develop analyses of complex urban trends, opportunities and problems, and be able to draw on a range of appropriate interventions. People seeking work or progression in development practice will be moving into a growth area if they can demonstrate familiarity with urban issues and policies in developing countries.
Key course information - ordered by mode
Mode
Duration
Start date
Location

Mode

Full-time

Duration

1 year

Start Date

September

Location

Southwark Campus

Mode

Part-time

Duration

24 months

Start Date

September

Location

Southwark Campus
Modules
You'll explore urban issues, strongly linked to analyses of broader development issues, which will prepare them for roles in development agencies, NGOs, urban management or community work. It provides a thorough grounding in the broad agendas of poverty reduction and its global context. At the same time it provides a thorough understanding of rapidly changing urban settings and enables students to acquire practical development planning skills for an urban setting. An emphasis on research as well as practical skills allows students to specialise in their particular areas of interest.
Economies in transition
The Economies in Transition module examines the advantages & disadvantages of different and contending approaches to, and strategies appropriate for industrialisation. Contrasting perspectives and focusing on country case studies, the module aims to give the student an understanding of the overall strategies and sectoral policies currently available for industrialisation. We aim to examine and assess: varying strategies for industrialisation available for policy design and implementation in different developing country contexts.
The module also analyses the links between theories, strategies and policies, for example how the concept of comparative advantage interacts with the strategies of import-substitution industrialisation and export-oriented industrialisation. Further, we examine the distinctions and links between economic and human indicators of development, within the broad framework of sustainability. Crucially, these engagements with theories and policies are exemplified via country case studies drawn from mainly African, Asian and Latin American countries.
Human development in a globalised world
This module aims to provide a theoretically grounded overview of the development process and an appreciation of the problems facing developing countries. It aims to enable participants to understand and critically analyse the relationship between the developed and developing countries. They are introduced to: The principles of macroeconomics, international trade, international finance and development economics, debates about the influence and involvement of corporations in the rapidly globalising world, international organisations and power-brokerage that influence the role and responsibilities of national governments, the impact of globalisation, activities of corporations and international governmental organisations (IGOs) on people and governments of the South.
The key issues include trade and the liberalisation of capital and currency markets, variable investment flows, the varying presence of transnational corporations (TNCs) operating in various sectors, state capacity under economic and political globalisation, the changing role of IGOs, the hegemonic position of neo-liberalism within dominant states, the impact of political and economic globalisation.
Urban challenges
The module addresses a wide range of topical and interlinked issues relevant to the evolution, tensions, economies, societies, cultures and demographics of developing-country cities; and the evolving frameworks for aid, governance, planning and management of their economic, social and physical space. It will draw on the expertise of colleagues in practice and advocacy to explicate the links between theory and practice, and on seminars and special events to deepen understanding of the links between urban, and broader development contexts.
Urban project
In this module students will develop a project in a developing-country city. In Part One of the project, students work in groups to develop a project background portfolio. In Part Two individual students propose a development plan for part of the project site which will focus on livelihoods, public space, housing, infrastructure, or Community development. Projects will be presented in class, but also uploaded on a website.
Research methods
A series of lectures introduces students to the main epistemological approaches to research and key research strategies in the Development field, and focuses on mixed-methods research (MMR). In parallel, students will participate in tutor-led workshops to develop data summary and analysis skills with specific computer-based packages.
Dissertation The award of the MSc Development and Urbanisation is conditional upon the submission of a 15,000-20,000 word dissertation, which forms a crucial part of the course. The Modules completed prior to the dissertation have as one of their subsidiary aims to equip you with the relevant background methodological, theoretical and factual knowledge and analytical skills required for undertaking a research project in a particular area relevant to your field of study. The analytical and methodological skills required in researching, writing and presenting findings are fundamental to the attainment of postgraduate status, in that you undertake research under your own organisation and self-discipline. The MSc dissertation is a culmination of your achievements and therefore represents an important landmark in your academic journey.
Employability
Students on our MSc Development and Urbanisation course will benefit from the renewed international interest in the urban sphere. Previous graduates have entered careers with a wide range of employers, working for international organisations, such as, the United Nations and its constituent organisations, the World Bank, the International Labour Organisation and the World Health Organisation.
Many take up important posts in their home countries within government, non-government and civil society organisations or non-governmental development organisations in the UK, such as Christian Aid and Oxfam, in addition to teaching posts in universities and colleges specialising in Development research and practice.
For students interested in further academic development or mid-career progression, successful completion of the MSc provides eligibility for our large and lively Mphil/PhD programme.
LSBU Employability Services
LSBU is committed to supporting you develop your employability and succeed in getting a job after you have graduated. Your qualification will certainly help, but in a competitive market you also need to work on your employability, and on your career search. Our Employability Service will support you in developing your skills, finding a job, interview techniques, work experience or an internship, and will help you assess what you need to do to get the job you want at the end of your course. LSBU offers a comprehensive Employability Service, with a range of initiatives to complement your studies, including:
direct engagement from employers who come in to interview and talk to students
Job Shop and on-campus recruitment agencies to help your job search
mentoring and work shadowing schemes.
Professional links
The MSc has excellent relations with practicing development urbanists around the country, who provide the course with strong links to current thinking and practice; as well as with Development Agencies and NGO working in the development field. Students from these organisations are regularly enrolled on the course and members of these organisations give regular presentations to MSc students.
Staff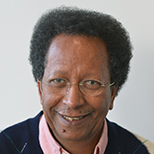 School/Division:
Law and Social Sciences / Social Sciences
Job title:
Course Director - MSc Refugee Studies
Professor Gaim Kibreab's interests include forced migration, development and governance in post-conflict societies.
---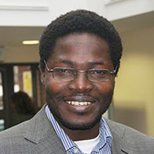 School/Division:
Law and Social Sciences / Social Sciences
Job title:
Sessional Lecturer in Development and Urbanisation
Dr Seun Kolade specialises in the diffusion of agricultural innovations; social capital and post-disaster preparedness and response; and entrepreneurship and innovation in developing countries' SMEs.
---
Facilities
Teaching and learning
Dissertation and voluntary work placement
Part of the dissertation may be replaced with a voluntary work placement in one of our partner organisations. Through the use of case studies you will analyse a comprehensive range of development issues, such as: markets, trade and the global economy; the role of international institutions and agencies; human development; poverty and poverty reduction; social provision in developing countries; rural development and urbanisation; environmental policies and sustainable development; empowerment and participation; migration.
Through a specialist theoretical module you'll also acquire a thorough grounding in urban development issues and their links to a broad development agenda; and this will be followed by a project module which will enable you to apply the theory and understand the necessary skills to plan, execute and monitor an urban development project. The course also develops the skills required to undertake development research, focusing on appropriate methodologies, data collection, policy design and implementation.
Entry requirements
A minimum of a 2:2 first degree/Bachelor degree equivalent to UK Second Class Honours Lower Division in a relevant subject area.
Relevant professional experience will be considered, you'll be assessed on your professional statement in addition to other entry requirements.
We welcome equivalent qualifications from around the world. English language qualifications for international students: IELTS score of 6.5, Cambridge Proficiency or Advanced Grade C.
Typical background of applicant
Some students have worked in the Development field, with governments, NGO, civil society organisations and agencies. Others wish to move into a new career. Students have received scholarships from the European Union, the Africa Educational Trust, and British Council Chevening Scholarships.
Fees and funding
Fees are shown for new entrants to courses, for each individual year of a course, together with the total fee for all the years of a course. Continuing LSBU students should refer to the Finance section of our student portal, MyLSBU. Queries regarding fees should be directed to the Fees and Bursaries Team on: +44 (0)20 7815 6181.
UK/EU fee:

£7875

International fee:

£13780

AOS/LSBU code:

4089

Session code:

1FS00
For more information, including how and when to pay, see our fees and funding section for postgraduate students.
See our Tuition Fees Regulations (PDF File 144 KB) and Refund Policy (PDF File 102 KB).
Possible fee changes
The University reserves the right to increase its fees in line with changes to legislation, regulation and any government guidance or decisions.
The fees for international students are reviewed annually and the University reserves the right to increase the tuition fees in line with the RPIX measure of inflation up to 4 per cent.
Postgraduate loan (PGL) for Masters study
If you are starting a Masters course, studying either full- or part-time, you may be entitled to apply for a postgraduate study loan. Find out more at our postgraduate fees and funding section.
Scholarships
We offer several types of fee reduction through our scholarships and bursaries. Find the full list and other useful information on funding your studies on the scholarships and fee discounts page.
Fee status
Please check your fee status and whether you are considered a Home, EU or International student for fee-paying purposes and for our regulatory returns, by reading the UKCISA regulations.
Stories
Select a story and read about practical project work, students' placement experiences, research projects, alumni career achievements and what it's really like to study here from the student perspective.
Prepare to start
We help our students prepare for university even before the semester starts. To find out when you should apply for your LSBU accommodation or student finance read the How to apply tab for this course.
Welcome Week
Before you start your course we'll send you information on what you'll need to do before you arrive and during your first few days on campus. You can read about the process on our Welcome Week pages.
Top of page
Course Enquiries - UK/EU
Tel: 0800 923 8888
Tel: +44 (0) 20 7815 6100
Get in touch
Top of page