Section Menu
Mechatronics, Robotics and Embedded Systems MSc
Overview
This is an MSc course in Embedded Systems with contributions from the fields of mechatronics and robotics.
Embedded systems are microprocessor-based systems within a larger mechanical or electrical system that performs a dedicated function or task. They encompass a wide variety of products ranging from small mobile phones to large process automation installations. A practicing engineer in the field of embedded systems needs to have a specialised expertise in more than one of the engineering subjects of this multi-discipline subject.
Our MSc is tailored to provide you with advanced learning in microprocessor systems that are at the heart of embedded systems, with additional contributions from the fields of mechatronics and robotics. This approach reflects the needs of the industry and is well supported by the range in expertise we have in our Department.
The Department of Engineering and Design covers the full gamete of teaching in electronic, telecommunication and computer networks engineering as well as mechanical engineering and product design.
Our academics are a cohesive group of highly skilled lecturers, practitioners and researchers. You'll benefit from your choice of supervisors to support a wide range of modern and multi-discipline Masters-level projects. Our teaching is supported by well-equipped laboratory workshops, using mostly the latest hardware and software available in universities.
We're the number one London modern university for graduate prospects in Mechanical Engineering (Complete University Guide 2019).
Key course information - ordered by mode
Mode
Duration
Start date
Location

Mode

Full-time

Duration

1 year

Start Date

September

Location

Southwark Campus

Mode

Part-time

Duration

2 years

Start Date

September

Location

Southwark Campus
Stories
LSBU holds an international reputation as a world leader in the use of robotics in non-destructive testing and developing intelligent robotic systems. Groundbreaking projects have ranged from building wall climbing robots to robots that work under water and oil.
Modules
In each of the semesters 1 and 2 you will be required to take two core and one optional module from the lists below:
Semester 1
Robotics (20 credits)
This module introduces you to the basic elements and principles of modern robotics. You'll gain a thorough theoretical and practical understanding of the fundamental concepts of this important and fast developing field. Essential geometric concepts will be introduced and these will be applied to the analysis and control of several different types of machines. A key feature of the module will be the wide range of robotic devices studied, from industrial serial manipulators, through mobile robots to quadcopters. The workshop for this modules includes various topics such as Robot Programming, Path Planning, Mapping and Localisation.
Microprocessors and Control (20 credits)
This module explores the potential of digital signal processing techniques in the control of electromechanical devices. Upon completion you will be able to understand the implications of using digital control with microprocessors, and the concepts, developments and applications of manufacturing systems and robotics technology. The course has been designed to help to meet the needs of industry, such as electrical and electronic engineering, manufacturing, and other engineering disciplines.
Optional modules (Semester 1)
Technical, research and professional skills (20 credits)
This module includes: an introduction to project management, project planning, research project characteristics, ethics, feasibility analysis of requirements and resources; research methods; stages in project management; modelling and optimisation tools (PERT and CPM); technical report writing.
Advanced instrumentation and design (20 credits)
This module develops advanced techniques in data acquisition and manipulation required for instrumentation and control applications. Further, it consolidates lectures with experimental computer-based assignments using industry standard hardware and software (NI DAQ and LabView). The module develops your knowledge and experience in data acquisition and virtual instrumentation used in Industry for control purposes.
Electrical Energy Converters and Drives (20 credits)
This module provides a broad understanding of the theory and application of power electronic circuits in the areas of power conversion and electrical machine drives mostly, found on the 'load' side of the electrical power system but sometimes integrated into the supply network. It is useful for those who wish to work in organisations that specify, design, commission, operate and maintain all types of electrical power infrastructure. You will be equipped with the essential theory and practice to enable you to assess modern trends in the subject and maintain and update your knowledge.
Semester 2
Digital Signal Processing and Real Time Systems (20 credits)
This module introduces the theory behind digital signal processing (DSP) and progresses to include how DSP can be implemented in real-time and embedded systems. Initially, you will be introduced to the theory behind signal processing progressively increasing the depth and breadth of your knowledge using Matlab software interface. Material will include sampling theorem, digital filtering, the discrete Fourier transform, the z-transform and adaptive filtering. Then, you will gain an understanding of how to program hardware to perform industry standard DSP algorithms such as filtering, spectral analysis and culminating in wiener filtering and adaptive echo cancellation. Limitations of hardware such as finite precision, floating point operations will also be studied.
Mechatronics and Embedded System Design (20 credits)
Optional modules (Semester 2)
Electromechanical systems and manufacturing technology (20 credits)
This module consists of two parts. The first part covers the design of electromechanical components of the embedded system. The material presented here derives from the fields of Mechatronics and Robotics. The second part provides information on modern developments in the field of materials and the manufacturing. Examples of topics covered include applications of nano-technology, use of polymers and composites. Manufacturing techniques are described together with process modelling and control that is essential to produce the material to the required specification.
Technology evaluation and commercialisation (20 credits)
This module includes: research product idea generation; product definition and value proposition; market research and assessment; functional assessment of product concepts; and strategic assessment of commercial viability.
Future Internet Technologies (20 credits)
Future Internet technologies comprises of a set of enablers to teach you how to deal with the limitation of the existing Internet. This includes, but is not limited to, All-IP Networking Architectures, evolution towards 4G+/5G networking architectures, open-based networking technologies, Cloud Computing challenges and IoT technologies and its interworking with 4G+/5G networks. The module will provide both theoretical knowledge and practical exposure. It aims to help you to develop an in-depth, critically evaluative knowledge of practical skills in state-of-the-art emerging mobile and multimedia cloud technologies, infrastructure, and platforms. You will also develop a good theoretical understanding of how these technologies can be used to provide business and enterprise solutions as well as hands on skills. Assessment: 100% coursework.
WMA Semantic Web and Mobile Applications (20 credits)
This module introduces the key underlying technologies, languages and tools relating to two pivotal areas of modern computing: the "semantic web" (a term first introduced by Sir Tim Berners-Lee to describe his vision of a machine readable World Wide Web), and the ongoing "mobile apps" revolution. It aims to develop an in-depth, critically evaluative knowledge of the key underlying technologies, languages and tools relating to the semantic web. It will also explore the key underlying technologies, languages and tools relating to mobile applications technologies. You will foster an appreciation of how the semantic web differs from the human-readable World Wide Web, and likely future developments in this area and experience the design and delivery of mobile applications within the complex chain of enterprise technologies-from server-side to handheld technologies. It aims to help you become proficient in the management and optimization of mobile application performance within a culture of DevOps best practice. Assessment: 100%
Semester 3
MSc project (60 credits)
The MSc project is a major element of the course. We offer a supervision of projects from a wide spectrum of either specialized or multi-disciplinary topics. There are opportunities for individual-centered projects as well for the student being allocated specific tasks within a larger research effort. Students are encouraged to work on industrial-based projects under joint supervision with their employer.
Employability
The course has been designed to help to meet the needs of industry. How much your employability will increase, will depend on your background and the personal contribution you make to your development whilst studying on the course.
Benefits for new graduates
If you are a new graduate in electronic or computer engineering then you benefit from the further advanced topics presented. You'll get an opportunity to cut your teeth on a challenging MSc Project, which will demonstrate your abilities to the potential employers. Alternatively, you could also pursue PhD studies after completing the course.
Benefits of returning to University
If you are returning to University after a period of working in industry, then you'll be able to update yourself with the recent technological progress in the field. You'll gain confidence in your ability to perform at your best and stand a better chance to seek challenging work opportunities. If you are already working in the field, the MSc qualification will enhance your status which will may help with your promotion.
Employment links
We are continually developing links with employers who are interested to provide internship to our students . Examples of this can include small VHDL and DSP designs, ARM based designs, industrial design or correlation research. These projects can be performed as part of the curriculum or as part of a research project.
Employability Service
We are University of the Year for Graduate Employment for the second year in a row - The Times and Sunday Times Good University Guide 2018, 2019.
At LSBU, we want to set you up for a successful career. During your studies – and for two years after you graduate – you'll have access to our Employability Service, which includes:
An online board where you can see a wide range of placements: part-time, full-time or voluntary. You can also drop in to see our Job Shop advisers, who are always available to help you take the next step in your search.
Our Careers Gym offering group workshops on CVs, interview techniques and finding work experience, as well as regular presentations from employers across a range of sectors.
Our Student Enterprise team can also help you start your own business and develop valuable entrepreneurial skills.
Professional links
The School of Engineering at LSBU has a strong culture of research, extensive research links with industry through consultancy works and Knowledge Transfer Partnerships (KTPs), and teaching content is closely related to the latest research findings in the field.
History and expertise
A strong research tradition and our industrial links has helped shaped the course design, content selection, course delivery and project supervision.
The Department of Engineering and Design has a strong Mechatronics, Robotics and Non-destructive testing research group with a wide national and international profile. This is in addition to excellent research in many areas of mechanical engineering, electrical engineering, product design, computer network and telecommunications engineering.
Staff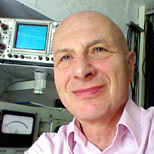 School/Division:
Engineering / Electrical and Electronic Engineering
Job title:
Senior Lecturer
Paul is Course Director of the MSc in Mechatronics, Robotics and Embedded Systems.
---
School/Division:
Engineering / Mechanical Engineering and Design
Job title:
Associate Professor
Dr Selig's research interests are in the area of geometry and robotics.
---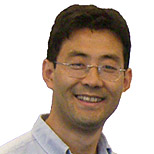 School/Division:
Engineering / Electrical and Electronic Engineering
Job title:
Associate Professor; Course Director, MRes in Electrical and Electronic Engineering
Dr Xiao's research focuses on the development of novel infrared and electronic sensing technologies for skin measurements and industrial Non-Destructive Testing. He is also a director and co-founder of Biox Systems Ltd, a university spin-out company, which designs and manufactures AquaFlux (trans-dermal water loss measurements) and Epsilon (capacitive imaging).
---
Facilities
Entry requirements
In order to be considered for entry to the course applicants will be required to have the following qualifications:
A Bachelor degree equivalent to UK Second Class Honours Lower Division in Electrical, Electronics, Communications or Computer Engineering; or
Professional qualifications (e.g. CEng) along with several years of relevant industrial experience (should include analytical work). The relevant industrial experience is to be assessed by the Course Director.
Overseas applicants are required to have a minimum English language IELTS score of 6.5 with no less than 5.5 in any of the components.
Fees and funding
Fees are shown for new entrants to courses, for each individual year of a course, together with the total fee for all the years of a course. Continuing LSBU students should refer to the Finance section of our student portal, MyLSBU. Queries regarding fees should be directed to the Fees and Bursaries Team on: +44 (0)20 7815 6181.
UK/EU fee:

£9135

International fee:

£13780

AOS/LSBU code:

4325

Session code:

1FS00
UK/EU fee:

£4060

International fee:

£6124.44

AOS/LSBU code:

4326

Session code:

1PS00
Total course fee:
UK/EU
£9135
International
£13780
For more information, including how and when to pay, see our fees and funding section for postgraduate students.
See our Tuition Fees Regulations (PDF File 144 KB) and Refund Policy (PDF File 102 KB).
Possible fee changes
The University reserves the right to increase its fees in line with changes to legislation, regulation and any government guidance or decisions.
The fees for international students are reviewed annually and the University reserves the right to increase the tuition fees in line with the RPIX measure of inflation up to 4 per cent.
Postgraduate loan (PGL) for Masters study
If you are starting a Masters course, studying either full- or part-time, you may be entitled to apply for a postgraduate study loan. Find out more at our postgraduate fees and funding section.
Scholarships
We offer several types of fee reduction through our scholarships and bursaries. Find the full list and other useful information on funding your studies on the scholarships and fee discounts page.
Fee status
Please check your fee status and whether you are considered a Home, EU or International student for fee-paying purposes and for our regulatory returns, by reading the UKCISA regulations.
Stories
Select a story and read about practical project work, students' placement experiences, research projects, alumni career achievements and what it's really like to study here from the student perspective.
LSBU holds an international reputation as a world leader in the use of robotics in non-destructive testing and developing intelligent robotic systems. Groundbreaking projects have ranged from building wall climbing robots to robots that work under water and oil.
Prepare to start
We help our students prepare for university even before the semester starts. To find out when you should apply for your LSBU accommodation or student finance read the How to apply tab for this course.
Welcome Week
Before you start your course we'll send you information on what you'll need to do before you arrive and during your first few days on campus. You can read about the process on our Welcome Week pages.
Top of page
Top of page