Overview
Mechatronics is a branch of engineering that does not separate individual disciplines and instead treats them all as integral parts of engineering as a whole.
It is a mix of Mechanical Engineering, Electronical Engineering, Computer Engineering, Systems Design Engineering, Control Engineering and Software Engineering.
A classic example of the kind of product that is the result of Mechatronics Engineering would be an industrial robot such as those used on car assembly lines. It is a complex yet hugely rewarding engineering discipline in an exciting and emerging field, and work is available across a variety of different industries.
Our BEng Mechatronics course has been specially developed to prepare you to succeed in a wide range of industries after graduation, especially in transportation, and manufacturing systems. The strong science and mathematics base of this qualification is purposefully integrated with applied business management and information technology. This combination will give you a more holistic experience of the role of a mechatronics professional and how they operate within typical industry teams.
Value of a BEng degree
As a BEng programme, this course encourages you to acquire a deeper understanding of the essential facts, concepts, theories and principles of mechatronics and its underpinning science and mathematics. Many recruiters will look favourably on BEng graduates for this reason.
Key course information - ordered by mode
Mode
Duration
Start date

Mode

Full-time

Duration

3 years

Start Date

September

Mode

Sandwich

Duration

4 years

Start Date

September

Mode

Part-time

Duration

4 years

Start Date

September
Case studies
LSBU holds an international reputation as a world leader in the use of robotics in non-destructive testing and developing intelligent robotic systems. Groundbreaking projects have ranged from building wall climbing robots to robots that work under water and oil.
Modules
This course will expand your intellectual and creative abilities, enabling you to take an imaginative approach to engineering problem-solving. Your ability to make independent judgments will be developed, as will your confidence and self-awareness. These core skills will help you to become a valuable team member and an effective leader.
Year 1
Engineering mathematics and modelling
Design and practice
Engineering principles
Mechanical principles
Year 2
Engineering design and sustainability
Solid mechanics and dynamics
Advanced engineering mathematics and modelling
Microprocessors and PLC applications
Machine drives and mechatronics
Principles of control
Year 3
Optional placement
Year 4
Individual project
Systems and software engineering
Innovation and enterprise
Manufacturing systems
Systems modelling and robotics
Dynamics and systems modelling
Employability
This course will equip you with the skills to work across a range of fields, such as, automotive design and manufacturing, robotics, transport systems, research and engineering design.
The vocational approach to teaching taken at LSBU will have a positive impact on your employability. This is because our graduates understand the theory, but can also confidently apply that learning and adapt their skills to the workplace. It is this ability to apply knowledge that will make you stand out to industry employers.
As a graduate you'll have a number of practical key skills that will make you an attractive prospect to employers, such as, an awareness of commercial priorities within engineering solutions, the ability to complete analytical investigative work, laboratory and workshop techniques and safe practice, mature judgement, and experience working independently or as part of a team.
Graduate success stories
The employment record for students who graduate with a BEng (Hons) Mechatronics is excellent. Recent graduates from this course have gone onto roles with high profile organisations such as Daimler, Ford, Siemens, IMI, Renishaw and Bosch.
Continuing to postgraduate studies
Graduates will be able to apply for further study at postgraduate level, including for a place on our full-time or part-time MSc Mechatronics Engineering, MSc Design and Manufacturing Management or MSc Quality Engineering Management. The academic strength of this course also means that you can also consider entering the field of academic research.
What to expect from your career
A Mechatronics Engineer can expect to find themselves working in areas such as automotive design and manufacturing, robotics, transport systems, and engineering research and design. They will design, develop, maintain and manage high-tech engineering systems, and be creative, lateral thinkers capable of identifying the ways an automated solution could be applied to a particular problem or issue.
As well as working in heavily industrial settings, they can also find themselves working in a more commercial environment – for example, improving the way in which a digital camera's autofocus works.
As with all modern engineers, Mechatroincs Engineers will be heavily involved in conducting feasibility studies, providing detailed costing reports and understanding (and explaining) the financial implications of various automation programmes, managing projects from start to finish and making sure that they not only meet the brief, but stay within budget too.
LSBU Employability Services

LSBU is committed to supporting you develop your employability and succeed in getting a job after you have graduated. Your qualification will certainly help, but in a competitive market you also need to work on your employability, and on your career search. Our Employability Service will support you in developing your skills, finding a job, interview techniques, work experience or an internship, and will help you assess what you need to do to get the job you want at the end of your course. LSBU offers a comprehensive Employability Service, with a range of initiatives to complement your studies, including:
direct engagement from employers who come in to interview and talk to students
Job Shop and on-campus recruitment agencies to help your job search
mentoring and work shadowing schemes.
Professional links
There are links with the Research and Education in Mechatronics European Forum.
Placements
In the third year you'll have the opportunity of working on an industrial placement, where you can start to put your newly acquired skills into practice. This is a great opportunity to understand the way that the industry functions and to gain an appreciation of the priorities in the commercial environment. The (optional) sandwich year in industry will enhance your career prospects and confidence. Many students get their first job offers through this training year.
European placement opportunity
The European Studies endorsement is available on all our BEng courses. If you choose to complete a sandwich year abroad you will study German at our partner institution, Hochschule Bremen, and then complete the year with an industrial placement in Germany.
Timetable
Part-time timetable is day-release: Year 1 Monday, Year 2 Tuesday, Year 3 Thursday and Tuesday, Year 4 Friday
Staff Faculty/Department:
Engineering, Science and the Built Environment / Engineering and Design
Job title:
Principal Lecturer, Subject Area Leader (Design)
---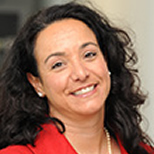 Faculty/Department:
Engineering, Science and the Built Environment / Engineering and Design
Job title:
Principal Lecturer Subject Area Leader (Mechanical Engineering)
---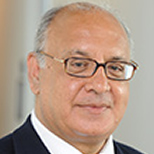 Faculty/Department:
Engineering, Science and the Built Environment / Engineering and Design
Job title:
Course Director - BEng Mechatronics
---
Facilities
Our students learn in an environment that is highly in tune with leading technologies. They gain the knowledge and training needed to meet future demands for products and services.
Well-placed and considered investment means our students' access up-to-date and large-scale workshops, laboratories and design studios. Through hands-on engineering experience students learn how to test, measure, design and produce their own prototypes, bringing their ideas off the computer screen and into 3D full-size models.
Read more about our workshops, laboratories and industry-standard software.
Teaching and learning
You'll learn through lectures, seminars, tutorials and practical work. Taking on both group and individual projects, we assess your work through a mixture of coursework and exams, with project and laboratory work counting towards your final award.
We also teach you the life skills of effective communication, problem solving, project planning and team working that will set you apart and give you the best chance of getting the job you want after you graduate.
Design-make-test project work
The amount of project-based learning that you'll do on an engineering degree varies from university to university. At LSBU we offer 'design-make-test' projects throughout the degree course rather than concentrating them all into your final year. This means that you'll adapt theoretical principles to solve real-world engineering problems very early on in your university career.
This experience of delivering innovation makes you attractive to employers. Innovation is at the very heart of what an engineer does on a day-to-day basis. Engineers look for practical ways of making things better, more efficient, cheaper, safer, stronger, more resilient, quicker, more integrated and more effective. Our engineering courses will teach you first-hand how to develop these crucial skills and traits.
Prepared for modern engineering practice
In reality most engineers will find themselves working side-by-side in multi-disciplinary project teams. One of the greatest professional assets that you can have is the ability to function well in this team set-up. That's why some of our modules are shared across all our engineering courses.
These modules are about understanding the commercial priorities that shape engineering practice and problem-solving. Guest lecturers from world-renowned companies, such as Rolls Royce, have lectured on these modules.
KIS data
The Key Information Set (KIS), compiled and presented by Unistats, brings together the items of information that students have said they find most useful when making choices about which course to study.
In order to view specific data for this course provided by Unistats, please switch to View Full Site
Entry requirements
260 UCAS points including Maths
A level BCC/BB (at least grade D in Maths) or
BTEC National Diploma: DMM/DD or
Access course with Pass + 21 Merits plus
Five GCSEs including Maths and English.
We welcome qualifications from around the world. English language qualifications for international students: IELTS score of 6.0, TOFEL - 550 (print-based), TOFEL- 80 (internet-based), Cambridge Proficiency or Advanced Grade C.
How to apply
Application instructions - ordered by mode
Mode
Duration
Start date
Application code
Application method

Mode

Full-time

Duration

3 years

Start date

September

Application code

HH36

Application method

Mode

Sandwich

Duration

4 years

Start date

September

Application code

HH36

Application method

Mode

Part-time

Duration

4 years

Start date

September

Application code

1131

Application method
All full-time undergraduate students apply to the Universities and Colleges Admissions Service (UCAS) using the University's Institution Code L75. Full details of how to do this are supplied on our How to apply webpage for undergraduate students.
All part-time students should apply directly to London South Bank University and full details of how to do this are given on our undergraduate How to apply webpage.
Accommodation
Students should apply for accommodation at London South Bank University (LSBU) as soon as possible, once we have made an offer of a place on one of our academic courses. Read more about applying for accommodation at LSBU.
Finance
It's a good idea to think about how you'll pay university tuition and maintenance costs while you're still applying for a place to study. Remember – you don't need to wait for a confirmed place on a course to start applying for student finance. Read how to pay your fees as an undergraduate student.
Fees and funding
LSBU will be publishing fees for the academic year 2014/15 as of December 2013. The figures listed below for academic year 2013/14 are the latest available. The fees shown are for new entrants to programmes. Continuing LSBU students should refer to myLSBU fees section for guidance.
UK/EU fee:

£8450

International fee:

£10500

AOS/LSBU code:

1091

Session code:

1FS00
UK/EU fee:

£5580

International fee:

£7875

AOS/LSBU code:

1131

Session code:

1PS00
The individual Tuition Fee for this course is shown above. For more information, including how and when to pay, see our fees and funding section for undergraduate students.
Scholarships
We offer students considerable financial help through scholarships, bursaries, charitable funds, loans and other financial support. With the National Scholarship programme 500 new home full-time undergraduate students from lower household incomes could receive £3,000 by joining us in the 2014/15 academic year. For eligible students the scholarship awards a £1,000 cash bursary and £2,000 to spend on university services. Find out more about all our scholarships and fee discounts for undergraduate students.
Case studies
Select a case study and read about practical project work, student's placement experiences, research projects, alumni career achievements and what it's really like to study here from the student perspective.
LSBU holds an international reputation as a world leader in the use of robotics in non-destructive testing and developing intelligent robotic systems. Groundbreaking projects have ranged from building wall climbing robots to robots that work under water and oil.
Prepare to start
We help our students prepare for university even before the semester starts. To find out when you should apply for your LSBU accommodation or student finance read the How to apply tab for this course.
Applicant Open Days
To help you and your family feel confident about your university choice we run Applicant Open Days. These are held at subject level so students start getting to know each other and the academic staff who will be teaching them. These events are for applicants only and as an applicant you would receive an email invitation to attend the relevant event for your subject.
Enrolment and Orientation
Once you have accepted your place to study at LSBU you'll be invited to join our Enrolment and Orientation process. Enrolment is the formal process where you officially become an LSBU student. Enrolment takes place during the very first days of the new academic year. On completing the enrolment process, some of which is online and some face-to-face on campus, new students formally join the University. You'll need to confirm your qualifications by showing all relevant certificates and prove your identity.
By early September, all new students will be given details about the time and location of their University Orientation. This is when they are welcomed to the University and your Faculty, and receive information about your course and the University's extensive services, so that you have all the essential information you need before your lectures and classes begin.
Read more about Enrolment and Orientation on MyLSBU, our student portal.
Top of page