Unistats
What is Unistats?
Key Information Set (KIS) Data is only gathered for undergraduate full-time courses. There are a number of reasons why this course does not have KIS data associated with it. For example, it may be a franchise course run at a partner college or a course designed for continuing professional development.
Overview
The Mechanical Engineering BEng (Hons) course offers the in-depth technical training, and professional accreditation, required to practice as a mechanical engineer. It provides real world solutions to real world problems and is fully accredited with IMechE.
8 reasons to study here
No. 1: London modern university overall for Mechanical Engineering (Guardian League Table 2018).

Professional accreditation: Accredited by Institution of Mechanical Engineers as providing some or all of the skills for registration as an Incorporated or Chartered Engineer.

Future proof: The role of the Mechanical Engineer is one of the most diverse of all engineering disciplines, with employment opportunities available across many sector.

Stand-out facilities: Make use of our virtual engineering lab and 3D printing.

European study: You can choose to spend your third year studying with our partner institution, Hochschule Bremen, in Germany.

Work experience: Option to complete your third year in a paid professional work placement.

Skill-enhancing: No. 1 London University for personal development in mechanical engineering, National Student Survey 2016.
This degree course covers...
As a BEng degree programme, this course encourages you to acquire a deeper understanding of the essential facts, concepts, theories and principles of mechanical engineering and its underpinning science and mathematics. This course covers:
mathematics
themofluids and dynamics
design and practice
solid mechanics
electrical engineering
materials
modelling
Accreditations
Key course information - ordered by mode
Mode
Duration
Start date
Location

Mode

Full-time

Duration

3 years

Start Date

September

Location

Southwark Campus

Mode

Sandwich

Duration

4 years

Start Date

September

Location

Southwark Campus

Mode

Part-time

Duration

4 years

Start Date

September

Location

Southwark Campus
Case studies
Final year engineering and design students recently visited the Vauxhall Van plant in Luton to see engineering theory in practice.

LSBU holds an international reputation as a world leader in the use of robotics in non-destructive testing and developing intelligent robotic systems. Groundbreaking projects have ranged from building wall climbing robots to robots that work under water and oil.
Modules
Methods of assessment for course overall: 42% coursework
Year 1
Engineering mathematics and modelling
This module consolidates the mathematical skills that underpin the BEng engineering degrees. It's specifically designed to cater for the wide differences in mathematical background of 1st year students, as well as to prepare you for the Advanced Engineering Mathematics and Modelling module that you'll take in the second year. Assessment methods: 50% coursework, 50% exam.
Introduction to mechanical engineering
This module will give you a broad introduction to the properties and limitations of engineering materials and an understanding of the fundamental structural characteristics governing these properties. The module will also introduce you to the fundamental concepts of engineering mechanics, particularly statics at BEng Level 4. The module will emphasise the relationship between theory and real engineering systems, and will involve a set of appropriate practical laboratory experiments. Assessment methods: 50% coursework, 50% exam.
Thermofluids and Dynamics
This module provides a first study of heat transfer, fluid mechanics, thermodynamics and dynamics in order to be able to analyse simple engineering systems and processes. You will be able to take practical measurements, analyse and critically appraise experimental data and present the results in a written format as a short scientific report. Assessment methods: 50% coursework, 50% exam.
Introduction to Electrical Engineering
This module will cover the essential material relevant to the fundamentals of both electrical and electronic engineering. Starting with basic circuit elements, Ohm's Law and Kirchhoff's Law, the first half of the module will introduce basic and more advanced circuit analysis techniques such as Node Voltage and Mesh Current methods, progressing onto Source Transformation techniques and the basics of semiconductors (Diodes, BJTs and Op-Amps). Then, the electrical part will cover DC responses of RC, RL and RLC circuits and finally AC sinusoidal circuit theory and power systems and three phase circuits. Assessment methods: 50% coursework, 50% exam.
Design and Practice
This module will cover material design activities, team work, creative problem-solving, project management, sustainable development principles, personal development planning, report writing communication, Computer-Aided Design (CAD), employability and transferable skills. It's also a work-based module for part-time students, utilising the Virtual Learning Environment (VLE) to provide supporting teaching material and assessments. Assessment method: 100% coursework.
Engineering Computing
This is an introductory module that will address the engineering formation as well as programming knowledge and skills. It will enable you to appreciate the role and importance of software and computers in engineering, and so provide you with the impetus to quickly become competent in their use. Assessment method: 100% coursework.
Year 2
Advanced engineering mathematics and modelling
This module covers undergraduate advanced engineering mathematics to enable you to consider and model a variety of relevant engineering problems (e.g. electrical, mechanical, petroleum, chemical, computer, civil). Assessment methods: 50% coursework, 50% exam.
Engineering design
This module is intended to extend your understanding and ability of engineering design, enabling you to appropriately select and then apply established design theory alongside product development and prototyping techniques to effect comprehensive solutions for a wide range of open ended engineering problems. The module uses a project-based learning approach as a vehicle for developing your ability to design, make and test functional components and/or systems as part of a structured solution to a designated real world problem. The project will require you to make extensive use of the engineering workshops and associated facilities, and will Involve some supplementary use of commercial CAD/CAM and product development software tools. Assessment method: 100% coursework.
Solid mechanics and FEA
This module will provide new concepts in the deformation of materials under different loading conditions and extend the application of fundamental principles of solid mechanics to more advanced systems, building on knowledge gained through Engineering and mechanical Principles. The module will provide basic concepts and the principles of the finite element analysis (FEA) techniques and the application of FEA in structural and stress analysis. Assessment methods: 30% coursework, 70% exam.
Dynamics and control
This module builds on the platform established at Level 4. The module covers dynamics and classical theory. You'll extend your treatment of dynamics from point masses rigid bodies, and cover a wider scope of applications of the principles of mechanics. You'll apply a variety of mathematical techniques to the study of dynamics and feedback problems. Additionally, you'll study various methods of classical control theory such as Bode, Nyquist and Root Locus. Assessment methods: 30% coursework, 70% exam.
Thermofluids and sustainable energy
This module provides a second study of heat transfer, fluid mechanics and thermodynamics, exploring more theory to allow industrial level analysis of processes. The scope includes an appreciation of fuels/combustion, power-producing cycles, internal/external fluid flows and further heat transfer. Assessment methods: 50% coursework, 50% exam.
Machine drives and mechatronics
This module provides the fundamental theory and calculations behind essential elements of mechanical and mechatronics design e.g. mechanical drives, transmission systems, electrical actuation systems, sensors and microcontrollers. You'll learn from the laboratory experiments about the hardware components and subsystems used in the mechanical and mechatronics control in advanced engineering applications. Assessment methods: 30% coursework, 70% exam.
Year 3
Optional placement year
Year 4
Manufacturing systems and materials technologies
This module provides an advanced study on stress analysis, including elasticity theory, inelastic deformations, fracture of materials and their application to practical engineering problems. The module also introduces the core concepts of manufacturing systems and computer integrated manufacturing in the contemporary product realization process. You'll develop an understanding of the scope of materials/manufacturing technologies, the integrative role of materials selection in engineering and design and an appreciation of technological change, innovation and sustainable in manufacturing technologies. Assessment methods: 30% coursework, 70% exam.
Dynamics and systems modelling
This module will introduce you to advanced dynamical systems theory. This involves mathematical modelling of engineering systems using both Newtonian and Lagrangian approaches. The module will include investigative work into mechanical systems using computer software and laboratory experiments. Assessment methods: 30% coursework, 70% exam.
Innovation and enterprise
In the rapidly changing world around us, it's imperative that you're able to think dynamically to create advantage in your life. This module encourages you to question what you see and experience around you and in your prospective engineering field with an aim to enhance your creativity to discover new and better ways of doing things. It aims to equip you with methods and processes to recognise opportunities and to plan on harnessing commercially viable benefits that may exist from exploiting those opportunities in a sustainable fashion. This might be a product or service (such as consultancy or contract management). The application of project management principles will help to define the critical path of a proposed business and how the many processes involved (planning, market research, market placement, finance, operations, human resources etc.) are interlinked throughout the initial planning exercise and how they can change over time. You'll be expected to reflect on what you can contribute towards a group. Assessment method: 100% coursework.
Thermofluids and turbo machinery
This module provides a third study of heat transfer, fluid mechanics and thermodynamics, exploring in-depth internal combustion engines, fluid-mechanics governing equations, performance of various types of pumps and turbines, and application of heat transfer to extended surfaces and heat exchangers. Assessment methods: 30% coursework, 70% exam.
Individual project
The Individual Major Project requires you to plan, execute, review and report upon a major piece of technical work directly related to your degree discipline. In this regard, this module provides you with the opportunity to develop a high degree of subject-specific expertise. This module differentiates from others on the course taken due to the high degree of autonomous study expected. This flexibility should be seen as an opportunity to explore new areas of interest and to acquire new and often unexpected skills. The work undertaken within the project will require you to develop your own methodology in advance of presenting solutions to the studied problem. It's therefore expected that project will include evidence and demonstration of detailed research of the subject matter, practical demonstration of understanding of the material, testing and evaluation of the practical elements, detailed reporting, discussion and conclusions of the entire project, and a high level of written presentation and grammar skills. Assessment method: 100% coursework.
Employability
Mechanical engineers are deployed in a wide range of industrial sectors, such as, power, construction, manufacturing and health. It is this broad range of employment opportunities that make a degree in mechanical engineering so attractive to students. The types of projects that you may work on as a mechanical engineer are varied. Consequently, there is bound to be something new which captivates, motivates and inspires you, both in your studies and your future career.
As a graduate you'll have a number of practical key skills that will make you an attractive prospect to employers, such as, the ability to complete analytical investigative work, laboratory and workshop techniques and safe practice, and experience working independently or as part of a team.
Accreditation and chartered engineer status
Our Mechanical Engineering degree is accredited by the Institution of Mechanical Engineers (IMechE), which means that it is a step towards qualifying as a Chartered Engineer. Chartered Engineers typically earn more than their colleagues, and our degree has been designed in accordance with IMechE's guidelines to ensure that our graduates are enthusiastic, articulate and motivated, as well as being recognised internationally as highly competent engineering graduates who are aware of their obligations and committed to lifelong learning – qualities that employers will immediately attribute to you upon seeing that you studied at LSBU.
Graduate success stories
Those who have sought immediate employment have gone onto roles within research and development, design, manufacture, testing and installation. Some of the companies employing graduates from this course are Rolls-Royce, KBR, EDF, amongst others.
The majority of our part-time students are working in industry while they study – and most have benefited from major career advances by the time they graduate.
What to expect from your career
With such a varied list of career prospects, you can be sure that life as a Mechanical Engineer will never be dull. The kinds of projects involved will depend on the sector you choose to work in. You could find yourself designing a mechanical heart to prolong human life or be asked to improve the production process on an oil refinery. It really is that diverse.
Mechanical Engineers work on projects from the initial brief through to the final manufacture and implementation. They generally work as part of a team with engineers from other disciplines. You'll be involved in the early planning of a project, testing and evaluating theories and working with others to solve complex problems, as well as ensuring that your solutions can be made again reliably, and will work efficiently in the environment it is destined to be operated in.
Continuing to postgraduate studies
A substantial number of our recent graduates have continued their studies at Masters level, either at LSBU or at other academic institutions (UCL, Imperial College and Cranfield University). The MSc courses pursued by recent graduates include, applied mathematics, computer aided engineering, sustainable engineering, naval architecture and specialist stress analysis. The academic strength of this course means that you can also consider entering the field of academic research.
LSBU Employability Service
We are University of the Year for Graduate Employment - The Times and Sunday Times Good University Guide 2018
LSBU is committed to supporting you develop your employability and succeed in getting a job after you have graduated. Your qualification will certainly help, but in a competitive market you also need to work on your employability, and on your career search.
As an LSBU student you have access to the Employability Service and its resources during your time here and for two years after you graduate.
Our Employability Service will support you in developing your skills, finding a job, interview techniques, work experience or a placement/internship, and will help you assess what you need to do to get the career you want at the end of your course. LSBU offers a comprehensive Employability Service, with a range of initiatives to complement your studies, including:
Direct engagement from employers who come in to network with students
Job Shop – daily drop in service to help with, tailoring CVs, cover letters and applications, sourcing online resource, mock interviews and general job searching. One to one appointments for further support also available
Mentoring and work shadowing schemes
Higher education achievement report - The HEAR is designed to encourage a more sophisticated approach to recording student achievement, which acknowledges fully the range of opportunities that LSBU offers to our students.
It pulls into one certificate: Module grades, Course descriptions, Placements, LSBU verified extra-curricular activities
Employability workshops - delivered free to students all year round on a variety of related topics
Careers fairs throughout the year to really focus your thoughts on a career after university
Find out about any of these services by visiting our student employability page
Professional links
Accreditation is a mark of assurance that the degree meets the standards set by the Engineering Council in the UK Standard for Professional Engineering Competence (UK-SPEC).
---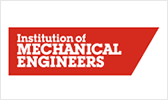 The Institution of Mechanical Engineers (IMechE) is the fastest growing professional engineering institution in the UK with 100,000 members working at the heart of the country's most important and dynamic industries.
---
Value of professional accreditation
An accredited degree will provide you with some or all of the underpinning knowledge, understanding and skills for eventual registration as an Incorporated (IEng) or Chartered Engineer (CEng).
Some employers recruit preferentially from accredited degrees, and an accredited degree is likely to be recognised by other countries that are signatories to international accords
Placements
In the third year you'll have the opportunity of working on an industrial placement, where you can start to put your newly acquired skills into practice. This is a great opportunity to understand the way that the industry functions and to gain an appreciation of the priorities in the commercial environment. Many students get their first job offers through this training year.
European placement opportunity
The European Studies endorsement is available on all our BEng courses. If you choose to complete a sandwich year abroad you will study German at our partner institution, Hochschule Bremen, and then complete the year with an industrial placement in Germany.
Facilities
Our students learn in an environment that is highly in tune with leading technologies. They gain the knowledge and training needed to meet future demands for products and services in electrical, electronics, mechanical, mechatronics, telecommunications, product design, the internet and computer engineering fields.
Well-placed and considered investment means our students' access up-to-date and large-scale workshops, laboratories and design studios. Through hands-on engineering experience students learn how to test, measure, design and produce their own prototypes, bringing their ideas off the computer screen and into 3D full-size models.
Read more about our workshops, laboratories and industry-standard software.
Our virtual engineering laboratory allows engineering students to walk around their designs and view them in 3-D, as well as experiment and improve on them in real-time.
Teaching and learning
You'll learn through lectures, seminars, tutorials and practical work. Taking on both group and individual projects, we assess your work through a mixture of coursework and exams, with project and laboratory work counting towards your final award.
We also teach you the life skills of effective communication, problem solving, project planning and team working that will set you apart and give you the best chance of getting the job you want after you graduate.
I've been taught by real engineers with long-term work experience in the industry. The university offers great career support which I have found priceless, especially CV writing.

Magdelena Strzeminska, Alumna, BEng Mechanical Engineering
Design-make-test project work
The amount of project-based learning that you'll do on an engineering degree varies from university to university. At LSBU we offer 'design-make-test' projects throughout the degree course rather than concentrating them all into your final year. This means that you'll adapt theoretical principles to solve real-world engineering problems very early on in your university career.
This experience of delivering innovation makes you attractive to employers. Innovation is at the very heart of what an engineer does on a day-to-day basis. Engineers look for practical ways of making things better, more efficient, cheaper, safer, stronger, more resilient, quicker, more integrated and more effective. Our engineering courses will teach you first-hand how to develop these crucial skills and traits.
Prepared for modern engineering practice
In reality most engineers will find themselves working side-by-side in multi-disciplinary project teams. One of the greatest professional assets that you can have is the ability to function well in this team set-up. That's why some of our modules are shared across all our engineering courses.
These modules are about understanding the commercial priorities that shape engineering practice and problem-solving. Guest lecturers from world-renowned companies, such as Rolls Royce, have lectured on these modules
Percentage of time spent in different learning activities

| | Lectures, seminars and lab-based study | Self-directed study |
| --- | --- | --- |
| Year 1 | 30% | 70% |
| Year 2 | 36% | 64% |
| Year 3 | 26% | 74% |
Entry requirements
2018 Entry
A Level BBB or;
BTEC National Diploma DDM or;
Access to HE qualifications with 24 Distinctions and 21 Merits including 3 Distinctions in Maths and 9 Merits in Physics or;
Equivalent level 3 qualifications worth 122 UCAS points
Level 3 qualifications must include Maths or Physical Science
Applicants must hold 5 GCSEs A-C including Maths and English or equivalent (reformed GCSEs grade 4 or above).
We welcome qualifications from around the world. English language qualifications for international students: IELTS score of 6.0 or Cambridge Proficiency or Advanced Grade C.
How to apply
International (non Home/EU) applicants should follow our international how to apply guide.
Instructions for Home/EU applicants
Mode
Duration
Start date
Application code
Application method

Mode

Full-time

Duration

3 years

Start date

September

Application code

H300

Application method

Mode

Sandwich

Duration

4 years

Start date

September

Application code

H300

Application method

Mode

Part-time

Duration

4 years

Start date

September

Application code

592

Application method
All full-time undergraduate students apply to the Universities and Colleges Admissions Service (UCAS) using the University's Institution Code L75. Full details of how to do this are supplied on our How to apply webpage for undergraduate students.
All part-time students should apply directly to London South Bank University and full details of how to do this are given on our undergraduate How to apply webpage.
Accommodation
Students should apply for accommodation at London South Bank University (LSBU) as soon as possible, once we have made an offer of a place on one of our academic courses. Read more about applying for accommodation at LSBU.
Finance
It's a good idea to think about how you'll pay university tuition and maintenance costs while you're still applying for a place to study. Remember – you don't need to wait for a confirmed place on a course to start applying for student finance. Read how to pay your fees as an undergraduate student.
Fees and funding
Fees are shown for new entrants to courses, for each individual year of a course, together with the total fee for all the years of a course. Continuing LSBU students should refer to the Finance section of our student portal, MyLSBU. Queries regarding fees should be directed to the Fees and Bursaries Team on: +44 (0)20 7815 6181.
UK/EU fee:

£9250

International fee:

£13125

AOS/LSBU code:

591

Session code:

1FS00
Total course fee:
UK/EU (excluding any optional years)
£27750
UK/EU (including any optional years)
£27750
International (excluding any optional years)
£39375
International (including any optional years)
£39375
UK/EU fee:

£6935

International fee:

£9843.75

AOS/LSBU code:

592

Session code:

1PS00
Total course fee:
UK/EU
£27740
International
£39375
For more information, including how and when to pay, see our fees and funding section for undergraduate students.
Possible fee changes
Current regulatory proposals suggest that institutions will be permitted to increase fee levels in line with inflation up to a specified fee cap. Specifically, LSBU may be permitted to increase its fees for new and existing Home and EU undergraduate students from 2017/18 onwards. The University reserves the right to increase its fees in line with changes to legislation, regulation and any governmental guidance or decisions.
The fees for international students are reviewed annually, and additionally the University reserves the right to increase tuition fees in line with inflation up to 4 per cent.
Scholarships
We offer students considerable financial help through scholarships, bursaries, charitable funds, loans and other financial support. Many of our scholarships are given as direct tuition fee discounts and we encourage all eligible students to apply for our Access Bursary. New home full-time undergraduate students meeting eligibility criteria could receive a £1,000 cash bursary by joining us in the 2017/18 academic year. Find out more about all our scholarships and fee discounts for undergraduate students.
International students
As well as being potentially eligible for our undergraduate scholarships, International students can also benefit from a range of specialist scholarships. Find out more about International scholarships.
Please check your fee status and whether you are considered a home, EU or international student for fee-paying purposes by reading the UKCISA regulations.
Case studies
Select a case study and read about practical project work, students' placement experiences, research projects, alumni career achievements and what it's really like to study here from the student perspective.
Final year engineering and design students recently visited the Vauxhall Van plant in Luton to see engineering theory in practice.

LSBU holds an international reputation as a world leader in the use of robotics in non-destructive testing and developing intelligent robotic systems. Groundbreaking projects have ranged from building wall climbing robots to robots that work under water and oil.

BSc Mechanical Engineering Design student, Mohammad Edoo, was about to embark on a year-long backpacking adventure around the globe, until he received some life-changing advice and came to London South Bank University through Clearing.
Prepare to start
We help our students prepare for university even before the semester starts. To find out when you should apply for your LSBU accommodation or student finance read the How to apply tab for this course.
Applicant Open Days
To help you and your family feel confident about your university choice we run Applicant Open Days. These are held at subject level so students start getting to know each other and the academic staff who will be teaching them. These events are for applicants only and as an applicant you would receive an email invitation to attend the relevant event for your subject.
Enrolment and Induction
Enrolment takes place before you start your course. On completing the process, new students formally join the University. Enrolment consists of two stages: online, and your face-to-face enrolment meeting. The online process is an online data gathering exercise that you will complete yourself, then you will be invited to your face-to-face enrolment meeting.
In September, applicants who have accepted an unconditional offer to study at LSBU will be sent details of induction, which is when they are welcomed to the University and their School. Induction helps you get the best out of your university experience, and makes sure you have all the tools to succeed in your studies.
Top of page

Course Enquiries - UK/EU
Tel: 0800 923 8888
Tel: +44 (0) 20 7815 6100
Get in touch
Course Enquiries - International
Tel: +44 (0) 20 7815 6189
Get in touch
Top of page