Overview
This applied MBA takes a holistic approach to strategic leadership, responding to business change, globalisation and organisational complexities. Develop the knowledge and skills needed to manage and lead change – and to create sustainable competitive advantage.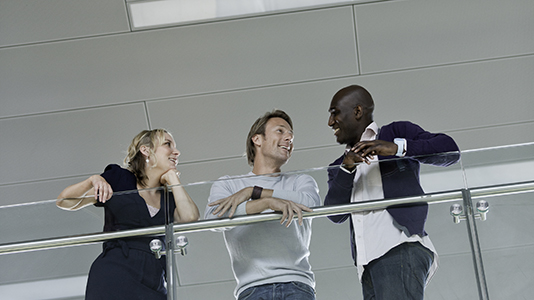 7 reasons to take your masters here
Flexible delivery modes: Designed to suit busy senior professionals - Block Mode - complete in 12 months, with classes Friday (day and evening) plus Saturday.

Taught by experienced academics and practitioners: with national and international reputations, who contribute to public policy debate and publish original research.

Two residential weekends: intensive learning, life coaching, networking and skills development weekends - where you can learn from (and with) your fellow MBA participants.

Live case-study learning: consolidate and apply your learning to real business situations and propose clear, evidence-based solutions to contemporary business problems.

Personal growth: develop transferable skills in leadership, communication, teamwork, innovation, creativity, resilience, dealing with ambiguity, persuasive advocacy, problem solving and critical thinking.

CMI professional accreditation: opportunity to obtain the Chartered Management Institute (CMI) Level 8 Certificate in Strategic Management and Leadership.

Consultancy practice and start-up advice: you'll be able to gain hands-on consultancy experience through the Business Solutions Centre, offering advice to SMEs, as well as accessing business start-up advice for your own entrepreneurial ventures.
An MBA develops...
your analytical understanding of international business through the critical analysis of new concepts, managerial practices and alternatives
your strategic thinking applied to a business context
your skills for leading change, making decisions, adapting to changing circumstances, enterprise and sustainability
your cultural intelligence in an increasingly multicultural globalised business environment
the business analysis techniques you'll need, including the ability to select the appropriate analytical tools.
On completion...
you'll understand business stakeholders, resources and financing; maximising efficiency to add value to an organisation and society
you'll be able to critically analyse and take informed decisions within the constraints of complex global business environments
you'll integrate functional knowledge and apply your strategic management skills to successfully manage, negotiate, lead and manage teams through the constantly changing environment to achieve organisational goals
you'll operate ethically and effectively, acting with integrity in cross-cultural settings and understanding the nature of globalisation
understand how you can enhance their career and have a commitment to lifelong learning
as an MBA graduate you can be confident that you'll succeed in a wide range of management, leadership roles and entrepreneurial roles, independent of industry or sector.
Accreditations
Key course information - ordered by mode
Mode
Duration
Start date
Location

Mode

Block full-time

Duration

1 year

Start Date

January; September

Location

Southwark Campus

Mode

Full-time

Duration

1 year

Start Date

January; September

Location

Southwark Campus

Mode

Part-time

Duration

2 years

Start Date

January; September

Location

Southwark Campus
Stories
Gaining a Master in Business Administration (MBA) helped Lucy Hobson further her career within the NHS.

Postgraduate student Asim Skaikh chose to study an MBA (Masters in Business Administration) at LSBU, a course with a strong reputation.
Modules
Inside the modern organisation
This module builds upon your working knowledge and experience of organisations and structures and explores the rasion d'etre of an international organisation, enabling you to assess its current strategic position. We'll bring together the factors determining the boundaries of an organisation, its location within an industry/market, as well as the objectives of the organisation, contrasting the tensions between the traditional economic approach of profit maximisation with modern management theories including business ethics and corporate social responsibility. We'll focus on the interrelationships between the functional areas of a business and their congruence in delivering organisational objectives. This module enables you to appreciate organisational drivers and the strategic positioning of a business; diagnose the position of the organisation within its market/industry and evaluate the contribution of business operations in achieving organisational aims. Assessment: 100% coursework.
Creating transformational organisational strategy
This module brings together the key tools, techniques and theories to enable you to synthesise data and complete a detailed analysis of strategic choice viability within an organisation. Focusing on transforming an organisation via the creation of a strategic plan, you'll engage in effective strategic planning making evidence-based decisions which facilitate sustainable competitive advantage in a dynamic and complex global environment. Assessment: 100% coursework.
Leading change, performance and effectiveness
This module builds brings together the key themes of: leadership, value creation, sustainability, globalisation, and culture and project management. Focusing on successful project leadership (and managing the complexities that surround change programmes within complex organisations) this module enables you to deliver on a transformative strategic plan through strategic action in a complex, global and uncertain business environment. Assessment: 100% coursework
Applied management consultancy
This module builds upon the skills and knowledge you've attained from the successful completion of the first three modules and brings together both your prior learning and new skills in consultancy. Focusing on the development of business research; your client handling and project management skills are advanced enabling you to prepare a succinct, clear, evidence-based, persuasive project plan that's aligned to the strategic vision of an organisation – and that you are able to effectively pitch to a client. Assessment: 100% coursework.
MBA business project
This independent research project enables you to apply your learning to a scenario that results in added value to an organisation and creating real world impact. It provides you with the opportunity to conceive, plan and bring to completion an applied research project addressing an issue that matters to you, or to an organisation. Your project must address a current issue or opportunity in an organisational or industrial context. Your projects can relate to your current role or you can use this opportunity to deepen their knowledge of different sectors or organisations thus make connections utilising it as an opportunity to impress future employers. Alternatively you may wish to investigate possible entrepreneurial opportunities. The module develops your organisational research expertise and once a project scoping document is completed you'll complete a comprehensive report. The report must develop an academically cohesive argument, demonstrating as appropriate the formulation and testing of research questions or hypotheses, critical review of the extant literature, justification for the research approach and methods deployed, focused research making use of relevant primary and secondary sources, documentation and presentation of results, and recommendations for action from the primary and secondary research. In addition to a clear introduction and conclusion, an executive summary will take the place of an abstract.
Optional modules
Please note the options offered are contingent on sufficient student demand. All options may not be available in any one year and new options may be added.
Managing virtual work
This module enables you to understand the specifics of managing different aspects of virtual work, such as distributed teams, remote employees, remote clients or collaboration partners, and organisations that are entirely virtual. One of the important aspects considered is the switches between off-site and on-site work that most people do in today's work environments and its implications for perception and behaviour for both employees and management.
Intercultural management
This module enables you to understand the specifics of managing in an intercultural work context. In a globalised and digital economy everyone comes in contact and works with people from very different cultural backgrounds, whether it is employees, clients, or collaboration partners. Digital modes of working make it possible even for SMEs or individuals to work with partners and in markets across the globe.
Everyday sustainability for business
Every business needs to have a robust sustainability programme – customers prefer it, investors like it, staff want it and society demands it. But often sustainability as practised is a cost centre and this puts pressure on organisation's good intentions as budgets are often tight. This module offers an alternative approach to everyday sustainability by making it pay for more than itself in everyday practice. It requires no knowledge of rocket science or a deep enthusiasm for "green" thinking. All it requires is a desire to succeed – both as an individual and as an organisation. The sessions will take you through auditing the current state, resolving problems, developing a workable strategy and its implementation. Supplementary content includes communications and marketing, rewards and world-class analysis techniques.
Managing across cultures
This module brings together knowledge, understanding, different interpretations and critical analysis of the contexts and issues relating to cross cultural management issues. The module also instils sensitivity and open-mindedness in the work environment, the ability to accept and value other, familiar or unfamiliar cultures and their diversity.
Business ethics
In today's global world the corporation is faced with complex challenges. The prevailing view is that the corporation as an increasingly powerful member of society cannot merely focus on achieving profit but also use its power to enhance the lives of people and sustain the planet and its environment. You'll study philosophical approaches to ethical decision making and apply these approaches to the modern corporation in a variety of functions and industries. You'll analyse how corporations are responding to ethical, environmental and legal concerns through the integration of Corporate Social Responsibility and Business Strategy.
Integrated marketing communications
This module addresses the emergence of integrated international marketing communications as a result of growing competition and the significant shift in marketing philosophy from transaction to relationship marketing to consumer engagement and interaction. A clear understanding of the restraints and opportunities that arise as a result of globalisation is necessary to develop and deliver successful marketing communications. You'll develop your knowledge in specific areas which influence the communications process such as socio-cultural, economic, language, legal and regulatory differences. Critical application of emerging theories is vital if you wish to succeed in this rapidly changing discipline. This module will provide you with the techniques, models and tools that companies use to develop, deliver and evaluate appropriate and creative campaigns which communicate with their many and varied audiences.
International brand management
The Brand is often the most valuable asset an organisation has and incorporates all that is tangible and intangible within firms. This module explores how the brand is created and formed, how it is managed for longevity and sustainability and how it provides resources and profits for companies. We'll review the international aspects of brand management, in terms of controlling and monitoring, as well as cross cultural acceptance from the consumer/customer body. We'll examine a broad range of theory taken from product management, service management and brand strategy.
International banking
This module develops your critical understanding of the activities of international banks. We'll cover the theory of financial inter-mediation and the recent trends in the evolution of financial institutions. The module provides you with an overview of the crucial operations in international banking and different methods of assessing bank performance.
Institutional fund management
This module provides you with an understanding of the theory and practice of institutional fund management, particularly as it relates to the UK. We'll cover portfolio creation and management, asset allocation and stock selection, and portfolio performance measurement, including the use of benchmarks and their relationship with performance targets and portfolio risk. We'll also consider the major types of investment institutions, including their investment aims, time horizons, tax position and regulation.
Corporate governance – principles and practice
This module gives you insight into modern day and future corporate governance principles, practices and issues. We'll illustrate the origins of the current high profile debate and give you an insight into the major reports, which have been published on the subject. You'll gain exposure to the related organisational and ethical issues, which face corporate directors, governors and organisation stakeholders.
Global operations and logistics
In today's global market, it is not uncommon for a company to develop a new product in the USA, manufacturer it in Asia, and sell it in Europe. The role of manufacturing as a key element of a firm's competitive strategy has been recognised in all areas of the world e.g. Japan, South Korea, Taiwan, Hong Kong, Wage-rate differentials, expanding foreign markets, the free movement of capital, and improved transportation are reducing the barriers of time and space between countries forcing the logistics function to take on a global dimension. Global logistics is the response to the increasing integration of international markets as firms endeavour to remain competitive.
Business data for decision making
Business data for decision making includes the tools and techniques, for the transformation of raw data into meaningful and actionable information for business analysis. Every major industry has powerful transaction-oriented systems, which stores the data gathered from daily operations into repositories. To remain competitive enterprises need the ability to rediscover and utilise the data they already hold. This module will provide you with the skills to derive insights from a pool of data available, delivering precise, actionable and timely inputs for decision making.
Enterprise and entrepreneurial management
This module addresses contemporary issues in enterprise awareness and entrepreneurship with links to the process of enterprise creation, development and exit. We'll explore the opportunities of processes in enterprise management and creation in the 21st century. The module addresses themes/skills drawn from: operations management, business-life cycles, entrepreneurial patterns, entrepreneurs and intrapreneurs, and builds on contemporaneous discussions of enterprise, entrepreneurial/intrapreneurial skills and management and the overall identification and analysis of enterprise issues. We'll make significant reference to the broader issues of: the processes of organisation creation and its development from idea generation and opportunity recognition through to social and business development and exit. We'll address a wide range of topics drawn from the finance for start-ups, political issues such as relationship building, strategic alliances, networking, word of mouth, creativity enterprise and entrepreneurial marketing.
International trade policy and analysis
This module focuses on providing an explanation for historic and current patterns of trade flows by addressing the theoretical aspects as well as the testing of various trade theories. Analysis of trade policies and the effects of trade policy intervention are measured by applying empirical models on a global and regional level. Emphasis is put on the critical evaluation of trade policy determination and economic integration in the context of political economy models of growth and development.
Leading continuous quality improvement in healthcare
This module covers the challenges inherent in continuous improvement of contemporary health and social care service. Deming's profound knowledge, which underpins all contemporary approaches to quality in healthcare, will be used as the underlying framework for exploring quality improvement techniques in the context of policy and regulatory contexts. Ethical and legal dilemmas will be explored as they relate to conflicts between delivery of quality services, user demand and cost containment. We'll also explore formal and informal methods to assess local readiness improvement projects. We'll consider how to improve at scale and how to sustain local quality improvements over time. The learning throughout this module, and the assessment of this module contributes towards the following domains of the Healthcare Leadership Model: Leading with care, evaluating information, connecting our service, holding to account, developing capability, influencing for results.
Mentoring and coaching for leadership in healthcare
This module introduces mentoring and coaching theories and models currently in use (in business and in conjunction with healthcare leadership models, the NHS, and wider healthcare arena). You'll be introduced to organisational contexts in which mentoring has developed, drawing on seminal theoretical contributions from a variety of leading thinkers in the world of mentoring. You'll be introduced to mentoring as professional practice and its contribution to leadership development. You'll also introduced to the fundamentals of coaching and draw on established approaches, learning about the history, context, future and organisational uses of coaching. You'll develop a critical understanding of coaching within NHS and wider healthcare arena. We'll place emphasis on the relationship between coaching, leadership, leadership development and the realisation of organisational objectives through coaching. In addition to the underpinning knowledge content, we'll focus on developing practical skills and critical self-reflection. Your learning throughout this module contributes towards the following domains of the Healthcare Leadership Model: Inspiring shared purpose, leading with care, engaging the team, developing capability.
Leading in patient and public engagement
Patient and Public Engagement (PPE) is central to the policy agenda for health and social care. Since 2001, there has been a statutory duty for NHS providers to involve and consult the public. An increasing body of evidence has reinforced the benefits of patient engagement on patient outcomes and experience and public consultation on the planning and delivery of services has reshaped policy. In this module, we'll explore the origins, history and development of PPE; explore and elucidate PPE policies, strategies and mechanisms. We'll examine patients' experiences, ways of measuring them and lay involvement in service improvement. You'll take part in class discussions, critically appraise PPE policies, processes and evidence and will participate in drafting, developing and discussing a PPE strategy in the context of their own setting. We'll focus on the development of transferable and practical skills on PPE leadership. The learning throughout this module contributes towards the following domains of the Healthcare Leadership Model: Evaluating information, connecting our service, sharing the vision, developing capability, influencing for results.
Public management and policy
This module enables you to understand the development of management theory and its application, assess the shift from public management to governance and exposes managers to the political, social and economic aspects of public policy.
Management in Not for Profit organisations
This module covers contemporary issues of management faced by managers, directors and/or trustees of not-for-profit organisations and enables you to analytically examine issues through the application of relevant management theories. Several broad managerial and governance themes will be explored into which will be integrated topical issues for managers in not-for-profit organisations. The module assessments will enable you to apply a critical management perspective to contemporary issues and challenges.
Employability
Employment prospects are excellent. Successful students can, in addition to senior management roles, build a career in a variety of roles in consulting, marketing, finance and human resource management. In this respect the personal development emphasis on the course reflects the skills demanded for flexible roles in managing across a variety of organisational cultures and functions inside multinational companies.
Employability Service
We are University of the Year for Graduate Employment for the second year in a row - The Times and Sunday Times Good University Guide 2018, 2019.
At LSBU, we want to set you up for a successful career. During your studies – and for two years after you graduate – you'll have access to our Employability Service, which includes:
An online board where you can see a wide range of placements: part-time, full-time or voluntary. You can also drop in to see our Job Shop advisers, who are always available to help you take the next step in your search.
Our Careers Gym offering group workshops on CVs, interview techniques and finding work experience, as well as regular presentations from employers across a range of sectors.
Our Student Enterprise team can also help you start your own business and develop valuable entrepreneurial skills.
Professional links
LSBU has recently been appointed, as one of a small group of universities, to Buying Solutions Pan Government Framework Agreement of study and qualifications in Masters in Business Administration (MBA) and Masters in Public Administration (MPA). We are the only London-based university to be approved to deliver both the MPA and MBA awards to government staff on a part-time and executive basis.
Centre of Excellence status is the IoEE's (Institute of Enterprise and Entrepreneurs) flagship organisational accreditation for organisations that promote and deliver enterprise skills development – and is in recognition of the School's entrepreneurial culture and leading-edge practice.
Staff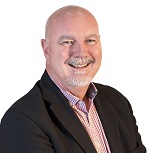 School/Division:
Business / Business and Enterprise
Job title:
Director of Marketing, Recruitment, Admissions and Collaborations
Chris is a qualified teacher and level 7 Executive Coach and Leadership Mentor, his teaching is based on the application of knowledge and learning through action and activity by empowering learners to develop their own solutions.
---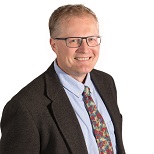 School/Division:
Business / Management, Marketing and People
Job title:
Lead for Postgraduate Research Students (PGR) in the School of Business, Associate Professor in Marketing, Ehrenberg Centre for Research in Marketing;
Dr. Dag Bennett is an associate professor in marketing, with interests in behavioural brand loyalty, market structure modelling, and marketing in emerging markets.
---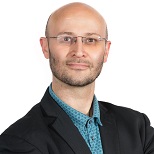 School/Division:
Business / Business and Enterprise
Job title:
Lecturer & Multimedia Developer
Haider has development experience in generating and manipulating graphics, animations, audio, video and text to create integrated multimedia programs. His research is in the area of Software Maintenance and Measurement, specifically Change Impact Analysis (CIA).
--- School/Division:
Business / Business and Enterprise
Job title:
Senior Lecturer
Amare's research interests are in ICT and Socio-Economic Development; Globalisation; ICT and Education; Indigenous Knowledge and Communications.
---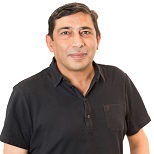 School/Division:
Business / Business and Enterprise
Job title:
Senior Lecturer
Gurjeet's current research interests lie in the fields of Quantitative Finance, Financial Econometrics and Applied Mathematical Modelling.
---
School/Division:
Business / Management, Marketing and People
Job title:
Head of Business Partnerships and Employment Outcomes; Course Director, MSc Marketing
Mel helped to launch the first public email systems available in the UK and has also undertaken consultancy work with both large firms and small organisations covering all aspects of marketing.
---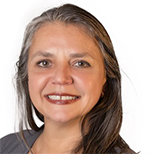 School/Division:
Business / Management, Marketing and People
Job title:
Professor of Organisational Behaviour; Director of Research and Enterprise
A social and organisational psychologist by background, Karin's expertise is in the areas of team work, information sharing and knowledge management, self and identity, and virtual collaboration. PhD supervisor.
---
Facilities
Teaching and learning
The core areas of study are based on the following key themes:
Inside the Modern Organisation
Creating Transformative Competitive Advantage
Leading Change, Performance and Effectiveness
Applied Consultancy
Each of these four themes is informed by six strands of subject specialist knowledge: Economics, Accounting and Finance, Human Resource Management, Operations and Project Management, Marketing and Leadership and Strategic Management. The delivery of the modules is sequential so that you're able to apply the latest managerial theories to a real life situation in a holistic approach from the outset.
Although the acquisition of knowledge and understanding will be delivered through a variety of strategies, the use of real life case studies is central to our teaching and learning strategy.
Strategy for teaching and learning
Real life case study
At the start of the course each participant chooses a case study (or case studies if one does not cover all scenarios) based on their disciplinary background and/ or the chosen MBA flavour. The teaching methods are integrated throughout the four core modules and demonstrated in examples and applied to the case study. For example, under the first module-Inside the Modern Organisation – the case study is used so that the participant can address the key issues across the various disciplinary streams.
Master classes
A series of master classes delivered by external experts in the various specialist fields will be delivered throughout the academic year enabling our students to engage with contemporary management issues.
Residential weekends
Two residential events will support students learning
Lectures, seminars and workshops
Each of the four core modules will be delivered by a team of academics from each of the subject discipline stream. Interactive seminars and workshops will support the lectures and have a strong focus on small group activities to encourage the active participation of students throughout the academic year, developing peer learning, the sharing of knowledge and support amongst the diverse student body.
Self-managed learning
Self-managed learning activities to supplement and consolidate classroom based activity include: reading texts and relevant journals, application of knowledge to additional problem based exercises, engaging in coursework, group discussion, review of key topics and examination preparation where appropriate. Many of these activities are supported by the virtual learning environment (VLE).
Knowledge and skills development
The programme provides opportunities for you to develop and demonstrate knowledge and skills in a range of areas which are described below.
Knowledge and understanding
On completion of the programme the successful student will have knowledge and understanding of:
business stakeholders, resources and financing and how to maximise efficiency to add value to an organisation and society
the impact of the external forces upon the business organisations, the role of business ethics and corporate responsibility in determining competitive advantage
the principal functional areas of management, and their interrelationships
the management and development of people within organisations
the factors determining the organisation's strategic capability, performance and success
the key theoretical and contextual issues relating to management, leadership and business culture in a global context
strategic approaches to organisational design, managerial change, sustainable organisational development, including the management of diversity and
the development of appropriate business policies and strategies within a changing context to meet stakeholder interests.
Intellectual skills
You will develop your intellectual skills such that you are able to:
critically evaluate and apply analytical concepts and techniques in the principal
functional areas of management
think critically and creatively; organise thought, analysis, synthesis and critical appraisal
integrate, appraise and evaluate data/evidence, functional/managerial concepts and techniques to analyse, evaluate and solve complex multidisciplinary problems
analyse complex management issues, making sound judgements and decisions in the absence of complete data
formulate strategic recommendations and develop effective corporate strategies that are analytically sound, operationally feasible and ethical
research a major management problem or issue of the students choice in depth; through the vehicle of the MBA project.
Practical skills
You will acquire and develop practical skills such that you are able to:
select and demonstrate appropriate leadership style for situations and team working skills
develop an appreciation/ understanding of how to adapt management and strategy across cultures
understand and use economic, financial and marketing information;
manage, review and reward performance via the use of various tools to enhance organisational performance
recognise situations in which ethical matters arise and apply ethical, societal and organisational values to situations and choices.
Transferable skills
You'll acquire and develop transferable skills such that you are able to:
communicate effectively using a range of media, including preparing and appraising business reports; including listening to, negotiating with and persuading and influencing others
manage and develop self and develop as a reflective practitioner; exercise sensitivity to diversity in people and different situations; and continue learning and reflection in your workplace
perform effectively within a team environment, and recognise and utilise other people's contributions in group processes; perform team selection, delegation, development and management.
Entry requirements
At least 3 years' of relevant managerial work experience and at least a 2:2 UK Honours degree or international equivalent;
English language requirement of at least IELTS Level 6.5 or Trinity (from within the UK) and meeting UK Visa requirements for international students.
We may interview applicants (face-to-face or via Skype) before the University makes an offer to study.
Alternative qualifications
If you are interested in the Masters in Business Administration, but as yet in your career don't have three (or more) years of management experience you should consider applying to one of the following qualifications:
Accreditation of Prior Learning (APL)
The following LSBU courses have MBA option modules embedded within their structure:
Darzi Fellowship (School of Health and Social Care)
PG Cert. Leadership in Public Management
rning (APL) on the new MBA program for modules passed on previous courses undertaken. This applies to option modules only and the maximum value of APL given will be 40 credits.
How to apply
International students
International (non Home/EU) applicants should follow our international how to apply guide.
Instructions for Home/EU applicants
Mode
Duration
Start date
Application code
Application method

Mode

Block full-time

Duration

1 year

Start date

January; September

Application code

4968

Application method

See below

Mode

Full-time

Duration

1 year

Start date

January; September

Application code

4857

Application method

See below

Mode

Part-time

Duration

2 years

Start date

January; September

Application code

4859

Application method

See below
Full-time and part-time modes
Full-time/part-time postgraduate students and research students apply through the UK Postgraduate and Statistical Service (UKPASS). Full details of how to do this are supplied on our How to apply section for postgraduate students and our How to apply section for research students.
Accommodation
Students should apply for accommodation at London South Bank University (LSBU) as soon as possible, once we have made an offer of a place on one of our academic courses. Read more about applying for accommodation at LSBU.
Finance
It's a good idea to think about how you'll pay university tuition and maintenance costs while you're still applying for a place to study. Remember – you don't need to wait for a confirmed place on a course to start applying for student finance. Read how to pay your fees postgraduate student.
Postgraduate Application Service
Book a session with one of our specialist Postgraduate Advisors. Over a one on one Advice Session they'll advise you on postgraduate degrees at LSBU that match your interests and experience. Book an Advice Session.
Fees and funding
Fees are shown for new entrants to courses, for each individual year of a course, together with the total fee for all the years of a course. Continuing LSBU students should refer to the Finance section of our student portal, MyLSBU. Queries regarding fees should be directed to the Fees and Bursaries Team on: +44 (0)20 7815 6181.
For more information, including how and when to pay, see our fees and funding section for postgraduate students.
Possible fee changes
The University reserves the right to increase its fees in line with changes to legislation, regulation and any government guidance or decisions.
The fees for international students are reviewed annually and the University reserves the right to increase the tuition fees in line with the RPIX measure of inflation up to 4 per cent.
Postgraduate loan (PGL) for Masters study
If you are starting a Masters course, studying either full- or part-time, you may be entitled to apply for a postgraduate study loan. Find out more at our postgraduate fees and funding section.
Scholarships
We offer several types of fee reduction through our scholarships and bursaries. Find the full list and other useful information on funding your studies on the scholarships and fee discounts page.
Fee status
Please check your fee status and whether you are considered a Home, EU or International student for fee-paying purposes and for our regulatory returns, by reading the UKCISA regulations.
Stories
Select a story and read about practical project work, students' placement experiences, research projects, alumni career achievements and what it's really like to study here from the student perspective.
Prepare to start
We help our students prepare for university even before the semester starts. To find out when you should apply for your LSBU accommodation or student finance read the How to apply tab for this course.
Welcome Week
Before you start your course we'll send you information on what you'll need to do before you arrive and during your first few days on campus. You can read about the process on our Welcome Week pages.
Top of page
Top of page