Overview
MSc Internet, Mobile Systems and Applications is a future-oriented Masters course.
You'll develop technical knowledge of advance topics such as wireless mobile networking, open-based networking, cloud computing and next-generation media networking technologies. This focus on emerging and near-future technologies will prepare you for a career in the dynamic business and ICT industries.
All taught modules contain both theoretical knowledge and practical skills, and guest lecturers from industry will provide critical insight into the IT and technology sectors. You'll have the chance to work in in our R&D lab, which is equipped with latest tools and technologies to allow to develop your hands-on skills.
Key course information - ordered by mode
Mode
Duration
Start date
Location

Mode

Full-time

Duration

12 months

Start Date

January; September

Location

Southwark Campus

Mode

Part-time

Duration

2 years

Start Date

September

Location

Southwark Campus
Case studies
Benazir Shoro is a recipient of a Vice-Chancellor's Scholarship and is now studying the MSc Web and Mobile Computing Course at London South Bank University.
Modules
Research methods and professional issues
This module presents research methodology. It covers different techniques such as inductive and deductive reasoning and prediction. You'll evaluate the legal and ethical issues on practice within typical information professions.
Future internet technologies
Future internet technologies comprise of a set of enablers to deal with limitations of the existing internet. This includes (but is not limited to) the evolution towards 4G+/5G networking architectures. The module may present the work driven by major research projects in Europe and USA (e.g. FIRE, GENI).
Statistical analysis and modelling
This module develops your understanding of essential scientific principles for the study of statistics and modelling as applied to analytical computer science and software engineering.
Systems and cyber threats: vulnerabilities and countermeasures
This module explores the basic functionalities of system security: integrity, availability and access to different system and platforms (wireless networks, cloud, databases, filesystems, applications).
Wireless and mobile networking
This module covers the more advanced topics in wireless mobile networking with a focus on providing the knowledge on emerging techniques and standards being used in 3GPP (3G and LTE), 4G, 5G networks.
Media (VoIP/Video) technologies
You'll develop skills and knowledge that enables you to understand how media sources (VoIP, video) are compressed, encoded and transcoded and how multimedia is distributed over the Internet, wireless networks and content delivery networks.
MSc thesis
This module will see you undertake a substantial, independent research project synthesizing knowledge and skills from the various disciplines on the taught course. You'll have the flexibility to select a subject of your choice to analyse and respond to.
All modules are assessed by a mix of coursework and examinations.
Employability
The course will prepare graduates for variety of roles including:
Cloud architecture: responsible for developing, designing and implementing scalable, secure and reliable multimedia cloud-based infrastructure and platforms.
Mobile software engineer: responsible for designing and developing software modules for mobile distributed systems and applications that integrate with cloud service providers.
Data centre manager: responsible for the implementation and maintenance of enterprise-shared virtualised infrastructure and platforms services.
Multimedia application developer: responsible for designing and developing software solutions requiring skills in the areas of VoIP and video technologies, systems and applications that integrate with cloud service providers.
LSBU Employability Service
We are University of the Year for Graduate Employment - The Times and Sunday Times Good University Guide 2018
LSBU is committed to supporting you develop your employability and succeed in getting a job after you have graduated. Your qualification will certainly help, but in a competitive market you also need to work on your employability, and on your career search.
As an LSBU student you have access to the Employability Service and its resources during your time here and for two years after you graduate.
Our Employability Service will support you in developing your skills, finding a job, interview techniques, work experience or a placement/internship, and will help you assess what you need to do to get the career you want at the end of your course. LSBU offers a comprehensive Employability Service, with a range of initiatives to complement your studies, including:
Direct engagement from employers who come in to network with students
Job Shop – daily drop in service to help with, tailoring CVs, cover letters and applications, sourcing online resource, mock interviews and general job searching. One to one appointments for further support also available
Mentoring and work shadowing schemes
Higher education achievement report - The HEAR is designed to encourage a more sophisticated approach to recording student achievement, which acknowledges fully the range of opportunities that LSBU offers to our students.
It pulls into one certificate: Module grades, Course descriptions, Placements, LSBU verified extra-curricular activities
Employability workshops - delivered free to students all year round on a variety of related topics
Careers fairs throughout the year to really focus your thoughts on a career after university
Find out about any of these services by visiting our student employability page
Professional links
In order to ensure the course runs in accordance with industry recognised standards we are seeking accreditation for both Chartered Engineer (CEng) status as well as Chartered IT Professional (CITP) accreditation by the British Computer Society, the Chartered Institute for Information Technology.
We are also seeking Chartered Engineer (CEng) status with both the Institute of Engineering and Technology and the Engineering Council.
Placements
You are encouraged to actively seek placements, work experience and voluntary work during your studies to improve your CV and to give you the opportunity to put theory into practice. Many opportunities are offered through the University's central Employability team, who can support you in finding a placement.
Staff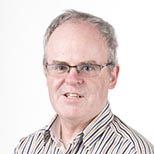 School/Division:
Engineering / Computer Science and Informatics
Job title:
Senior Lecturer and Outreach Lead
Paul specialises in computer networking, managing mobile technologies and the design and development of mobile apps.
---
School/Division:
Engineering / Computer Science and Informatics
Job title:
Head of Computer Science and Informatics
Tasos Dagiuklas' research interests lie in the area of smart Internet technologies including open-based networking, digital-immersive media, cloud-computing, QoE Modeling-Management and Internet of Everything. He has over 130 publications including books and book chapters, journal articles and conference publications.
---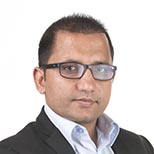 School/Division:
Engineering / Computer Science and Informatics
Job title:
Senior Lecturer, Mobile Computing
Dr Iqbal specialises in mobile cloud computing and open-based networking with interests in 5G technologies, multimedia cloud computing, mobile edge computing, fog computing, Internet of Things, software-defined networking, network function virtualisation, quality of experience, and cloud infrastructures and services.
---
Facilities
Teaching and learning
You'll make use of our e-learning suite and learn in a combination of lectures, seminars, workshops and private study.
Our R&D lab equipped with latest tools and technologies, providing you with opportunities to develop hands-on skills and practice latest technologies in the area of wireless-mobile networking, open-based networking, cloud computing and next-generation media networking technologies.
Entry requirements
2:2 UK honours first degree or international equivalent in a relevant subject; or
A Higher National Diploma in a relevant subject and a minimum of three years relevant professional experience; or
We recognise that many people have a wealth of valuable skills and knowledge they've developed at work or through training. If candidates have the potential to succeed in postgraduate or post-experience studies we'll consider their application on its individual merit. Applications may be considered where candidates demonstrate a combination of educational qualifications and work experience.
We welcome qualifications from around the world. English language qualifications for international students: IELTS score of 6.5.
How to apply
Instructions for Home/EU applicants
Mode
Duration
Start date
Application code
Application method

Mode

Full-time

Duration

12 months

Start date

January; September

Application code

P060191

Application method

Mode

Part-time

Duration

2 years

Start date

September

Application code

P060191

Application method
Full-time/part-time postgraduate students and research students apply through the UK Postgraduate and Statistical Service (UKPASS). Full details of how to do this are supplied on our How to apply section for postgraduate students and our How to apply section for research students.
Postgraduate applicants are required to provide up to two references as part of their application.
Accommodation
Students should apply for accommodation at London South Bank University (LSBU) as soon as possible, once we have made an offer of a place on one of our academic courses. Read more about applying for accommodation at LSBU.
Finance
It's a good idea to think about how you'll pay university tuition and maintenance costs while you're still applying for a place to study. Remember – you don't need to wait for a confirmed place on a course to start applying for student finance. Read how to pay your fees as a postgraduate student.
Postgraduate Application Service
Book a session with one of our specialist Postgraduate Advisors. Over a one on one Advice Session they'll advise you on postgraduate degrees at LSBU that match your interests and experience. Book an Advice Session.
Fees and funding
Fees are shown for new entrants to courses, for each individual year of a course, together with the total fee for all the years of a course. Continuing LSBU students should refer to the Finance section of our student portal, MyLSBU. Queries regarding fees should be directed to the Fees and Bursary Team on: +44 (0)20 7815 6181.
UK/EU fee:

£8700

International fee:

£13125

AOS/LSBU code:

4939

Session code:

1FS00
Total course fee:
UK/EU
£8700
International
£13125
UK/EU fee:

£2766.67

International fee:

£4166.67

AOS/LSBU code:

5090

Session code:

1PS00
Total course fee:
UK/EU
£8300
International
£12500
For more information, including how and when to pay, see our fees and funding section for postgraduate students.
Possible fee changes
Current regulatory proposals suggest that institutions will be permitted to increase fee levels in line with inflation up to a specified fee cap. Specifically, LSBU may be permitted to increase its fees for new and existing Home and EU students from 2017/18 onwards. The University reserves the right to increase its fees in line with changes to legislation, regulation and any governmental guidance or decisions.
The fees for international students are reviewed annually, and additionally the University reserves the right to increase tuition fees in line with inflation up to 4 per cent.
Postgraduate loan (PGL) for Masters study
If you are starting a postgraduate course, studying for a Masters-level qualification either full- or part-time from 1 August, you may be entitled to apply for a £10,280 postgraduate study loan. Find out more at our postgraduate fees and funding section.
Postgraduate Advice Service
You are invited to book a one-to-one appointment with one of our Postgraduate Advisors. They offer a 30 minute face-to-face session where you can get tailored advice on fees and funding. Book a 1-2-1 Advice Session.
Scholarships
We offer students considerable financial help through scholarships, bursaries, charitable funds, loans and other financial support. Many of our scholarships are given as direct Tuition Fee discounts.
Overview of scholarships and fee discounts for postgraduate students. Key scholarships and discounts below.
Vice-Chancellor Scholarships
Students holding an offer of a place on a postgraduate course will be invited to apply for a Vice-Chancellor Scholarships.
LSBU Graduate Loyalty Scheme
This scheme gives eligible undergraduate students and alumni a discount of their taught postgraduate tuition fees when they enrol on one of our postgraduate taught courses starting this year. Read more about the Graduate Loyalty Scheme.
International students
As well as being potentially eligible for our undergraduate scholarships, International students can also benefit from a range of specialist scholarships. Find out more about International scholarships.
Please check your fee status and whether you are considered a home, EU or international student for fee-paying purposes by reading the UKCISA regulations.
2017 fees
Fees for 2017 have not yet been set. Please check back later in the year.
Case studies
Select a case study and read about practical project work, students' placement experiences, research projects, alumni career achievements and what it's really like to study here from the student perspective.
Benazir Shoro is a recipient of a Vice-Chancellor's Scholarship and is now studying the MSc Web and Mobile Computing Course at London South Bank University.
Prepare to start
We help our students prepare for university even before the semester starts. To find out when you should apply for your LSBU accommodation or student finance read How to apply tab for this course.
Enrolment and Induction
Enrolment takes place before you start your course. On completing the process, new students formally join the University. There will be an online data gathering exercise that you will complete yourself, then you will be invited to a welcome meeting. At LSBU, you will confirm your qualifications by showing relevant certificates, and also bring proof of identity.
In September, applicants who have accepted an unconditional offer to study at LSBU will be sent details of induction, which is when they are welcomed to the University and their School. Induction helps you get the best out of your university experience, and makes sure you have all the tools to succeed in your studies.
Read more about Enrolment and Induction on MyLSBU, our student portal.
Suggested reading
William Stallings, (2015) Foundations of Modern Networking: SDN, NFV, QoE, IoT, and Cloud, Addison Wesley
Top of page

Course Enquiries - UK/EU
Tel: 0800 923 8888
Tel: +44 (0) 20 7815 6100
Get in touch
Course Enquiries - International
Tel: +44 (0) 20 7815 6189
Get in touch
Top of page