Overview
The full-time International Human Resources MSc programme is designed for graduates of any discipline who intend to develop a career in global business in the area of Human Resource Management, or in any area of management which places a high priority on the exercise of people management skills. You'll learn about key aspects of international trends, developments and critical issues influencing global employment practices.
Building upon the expertise available in the University, the programme focuses on the management of human resources in international companies and the issues associated with the management of international staff.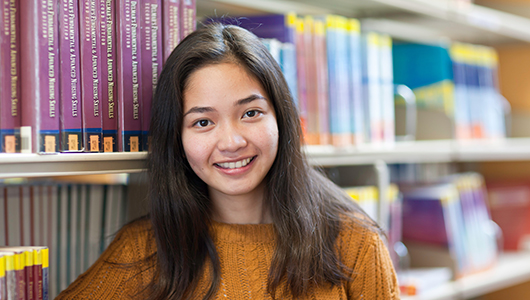 Many students on this course are from overseas wishing to gain a UK Masters level degree in international HR which they can then utilise back in their country of origin or to further an international career. The course also attracts a number of UK students wishing to specialise in international human resource management.
Having gained 5 years working experience in the area of training and development in Mauritius, I decided to further my education - I chose to study in London as it's such a bright and vibrant city. So far, I am thoroughly enjoying this course and I am certain I will be able to add great value to my field upon my return to Mauritius.

Nadjma Khodabux, MSc International Human Resources, 2014
A distinctive feature of the programme is the varied background of the class, with students from several international countries (including students from two collaborating institutions in Europe), which enhances the opportunities for networking and cross-cultural learning.
Additionally, the research element of the programme allows you to specialise in an area of HR of interest or value to your future career.
Accreditations
Key course information - ordered by mode
Mode
Duration
Start date
Location

Mode

Full-time

Duration

12 months

Start Date

September

Location

Southwark Campus
Modules
International HRM
You'll study international trends and developments of human resources management.
Managing and leading people
The module examines essential people management and leadership techniques and practices which enables employees to engage with and contribute to corporate and strategic goals.
Fundamentals of international management
The module surveys the principles of management in the international context, analysing the level of development in economies and management system from an international perspective.
Strategic international HRM
The module investigates the importance of strategic IHRM as key to the success and competitive edge in today's global organisation.
People resourcing
The module aims to examine integrated and systematic approaches to meeting an organisation's needs for human resources.
International employment relations
The module examines employment relations in a variety of national context using a common framework of analysis.
Research methods
Prepares you to carry out effectively your dissertation by equipping you with the skills and knowledge to define appropriately a research project.
Dissertation
Explore an area of HR that really interests you or that will be helpful in your future career.
The modules are assessed by course work, group presentations and a time constrained examination. Some modules are assessed by course work only. The dissertation is assessed by a written report and a presentation. Each module is 100-200 of study hours, except for the dissertation, which should be 600 hours of study time.
Employability
The course provides a good grounding in HR issues, theories and practice and several modules are based on international professional standards. Successful students can enter a variety of HR roles, particularly the international market or within multinational companies in their country of practice.
Recent guest lectures include: CIPD Annual Lecture 2007 – Alison Bartholomew, National Health Service Litigation Authority and managing the Risk of People in Organisations.
Employability Service
We are University of the Year for Graduate Employment - The Times and Sunday Times Good University Guide 2018.
At LSBU, we want to set you up for a successful career. During your studies – and for two years after you graduate – you'll have access to our Employability Service, which includes:
An online board where you can see a wide range of placements: part-time, full-time or voluntary. You can also drop in to see our Job Shop advisers, who are always available to help you take the next step in your search.
Our Careers Gym offering group workshops on CVs, interview techniques and finding work experience, as well as regular presentations from employers across a range of sectors.
Our Student Enterprise team can also help you start your own business and develop valuable entrepreneurial skills.
Professional links
The course gives a good grounding in HR issues, theories and practice, and several modules are based on the Chartered Institute of Personnel and Development (CIPD) Professional Standards.

Centre of Excellence status is the IoEE's (Institute of Enterprise and Entrepreneurs) flagship organisational accreditation for organisations that promote and deliver enterprise skills development – and is in recognition of the School's entrepreneurial culture and leading-edge practice.
Course members will be offered the opportunity to liaise with our professional placement staff in order to secure a work placement attached to an HR department of a London based organisation.
If you secure a placement opportunity, this can provide you with an organisational context for learning, giving you the opportunity to become involved in short projects/process tasks in the HR area, and could also be a valuable source for the major project which will form your dissertation.
Placements
A placement isn't part of the programme but you'll be encouraged to seek work experience during the dissertation period, and will be supported by the teaching staff and the university.
Staff
School/Division:
Business / Management, Marketing and People
Job title:
Senior Lecturer, Human Resources Management
An expert in international human resource management, John has 20+years' industry experience within multinational companies including: Alcan Aluminium Company of Canada and Cincinnati Bell in Ohio, USA. PhD supervisor.
---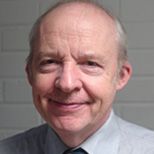 School/Division:
Business / Business and Enterprise
Job title:
Visiting Professor; Associate Lecturer
Dr Rigby specialises in employment relations with specific interests in trade union renewal, employment relations in small firms, occupational health and safety, work life balance and training and development. He is an expert in Spanish employment relations.
---
Facilities
Teaching and learning
A distinctive feature of the full-time Human Resources MSc programme's learning experience is that for half of the modules per semester students will probably share classes with practising HR professionals following the part-time Masters route. These students, typically aged 25 - 35, work in HR departments in London while studying for the professional CIPD qualification. This exposure to HR professionals considerably enhances the learning experience.
Entry requirements
Bachelor degree equivalent to UK Second Class Honours Lower Division in business or social sciences;
Work experience may be useful although is not essential.
Note: All overseas candidates whose first language is not English should normally have attained a minimum of IELTS Level 6.5.
How to apply
International students
International (non Home/EU) applicants should follow our international how to apply guide.
Instructions for Home/EU applicants
Mode
Duration
Start date
Application code
Application method

Mode

Full-time

Duration

12 months

Start date

September

Application code

3781

Application method
Full-time/part-time postgraduate students and research students apply through the UCAS Postgraduate. Full details of how to do this are supplied on our How to apply section for postgraduate students and our How to apply section for research students.
Postgraduate applicants are required to provide up to two references as part of their application.
Accommodation
Students should apply for accommodation at London South Bank University (LSBU) as soon as possible, once we have made an offer of a place on one of our academic courses. Read more about applying for accommodation at LSBU.
Finance
It's a good idea to think about how you'll pay university tuition and maintenance costs while you're still applying for a place to study. Remember – you don't need to wait for a confirmed place on a course to start applying for student finance. Read how to pay your fees as a postgraduate student.
Postgraduate Application Service
Book a session with one of our specialist Postgraduate Advisors. Over a one on one Advice Session they'll advise you on postgraduate degrees at LSBU that match your interests and experience. Book an Advice Session.
Fees and funding
Fees are shown for new entrants to courses, for each individual year of a course, together with the total fee for all the years of a course. Continuing LSBU students should refer to the Finance section of our student portal, MyLSBU. Queries regarding fees should be directed to the Fees and Bursaries Team on: +44 (0)20 7815 6181.
UK/EU fee:

£8700

International fee:

£13125

AOS/LSBU code:

3781

Session code:

1FS00
For more information, including how and when to pay, see our fees and funding section for postgraduate students.
Possible fee changes
The University reserves the right to increase its fees in line with changes to legislation, regulation and any governmental guidance or decisions.
The fees for international students are reviewed annually and, additionally, the University reserves the right to increase tuition fees in line with the RPIX measure of inflation up to 4 per cent.
Postgraduate loan (PGL) for Masters study
If you are starting a Masters course, studying either full- or part-time, you may be entitled to apply for a postgraduate study loan. Find out more at our postgraduate fees and funding section.
Scholarships
We offer several types of fee reduction through our scholarships and bursaries. Find the full list and other useful information on funding your studies on the scholarships and fee discounts page.
Fee status
Please check your fee status and whether you are considered a home, EU or international student for fee-paying purposes by reading the UKCISA regulations.
Stories
Select a case study and read about practical project work, students' placement experiences, research projects, alumni career achievements and what it's really like to study here from the student perspective.
Prepare to start
We help our students prepare for university even before the semester starts. To find out when you should apply for your LSBU accommodation or student finance read How to apply tab for this course.
Enrolment and Induction
Enrolment takes place before you start your course. On completing the process, new students formally join the University. Enrolment consists of two stages: online, and your face-to-face enrolment meeting. The online process is an online data gathering exercise that you will complete yourself, then you will be invited to your face-to-face enrolment meeting.
In September, applicants who have accepted an unconditional offer to study at LSBU will be sent details of induction, which is when they are welcomed to the University and their School. Induction helps you get the best out of your university experience, and makes sure you have all the tools to succeed in your studies.
Read more about Enrolment and Induction.
Suggested reading
Harzing, A. W & Pinnington, A. (2011) International Human Resource Management, Sage.
Briscoe, D.R & Schuller, R.S & Tarique, I. (2011) International Human Resource Management: policies and practices for multinational enterprises, Routledge.
Edwards, T & Rees, C (2011) International human resource management: globalization, national systems and multinational companies, FT/Prentice Hall.
Top of page
Top of page