Section Menu
International Business Management with Islamic Finance MSc Msc
Overview
MSc International Business Management with Islamic Finance provides a systematic understanding of the core disciplines of international business, namely, management, marketing, human resource management but with a clear emphasis on Islamic finance.
You'll develop the ability to critically evaluate and appraise existing theories and ideas about changes taking place in the world of international business. You'll also build an awareness and understanding of how different cultural attitudes and beliefs shape the international business environment in different regions of the world. You'll become a more effective decision-taker, with the knowledge, understanding, confidence and skills to engage in independent, original thought which has practical application in the business environment.
Key modules within this pathway will focus on Islamic banking and finance, and Islamic Governance and Risk, along with other core modules of the International Business management course.
Accreditations
Key course information - ordered by mode
Mode
Duration
Start date
Location

Mode

Full-time

Duration

1 year

Start Date

September

Location

Southwark Campus
Case studies
Dr Karin Moser brings together knowledge of computer science and psychology to research why individuals within an organisation share or withhold their knowledge
Modules
Semester 1
International management
This module brings together knowledge, understanding, different interpretations and critical analysis of the contexts and issues relating to management in international firms. We'll analyse the strategies, policies and decision making of international firms in the context of the changing international business environment. We'll cover: management practices in important economic regions in the world; the international strategic environment and competition in global industries; alternative foreign market entry and development methods and the multinational enterprise; human resources (international transfers and expatriation, management development, cross-cultural issues) competency and corporate performance; strategy formulation and evaluation; competitive advantage and sustainability; international business strategy; strategy implementation; international acquisitions and mergers; international collaboration, the delta model and value networked organisations; international organisational structure; strategy implementation: culture and strategic change; and, globalisation and anti-globalisation.
International marketing
In this module you'll understand international marketing concepts and developing international marketing skills is essential for the success of organisations operating in increasingly global, challenging and changing markets. The module provides an overview of international marketing issues, integrating theory and practice across a wide range of international business contexts. We'll cover three key elements; part 1, is dedicated to appreciating environmental differences, especially cultural ones when conducting international market research to assess and identify foreign target markets; part 2, is the review of international market expansion strategies in terms of resources allocation and international involvement and a detailed analysis of foreign market entry strategies; and part 3, covers global product policies; global pricing, international distribution channels and global communications.
International Finance and Decision Making The unit seeks to develop the knowledge and basic skills necessary to evaluate the impact of business decisions on different constituencies of stakeholder as well as being able to participate in decisions and processes concerning the maximisation of value in investment, finance and risk management, and understand the implications of taxation in financial decision making.
Semester 2
Strategic international human resource management
In this module we'll investigate and analyse current practice and developments in Strategic Personnel and Development with full regard to International context. We'll focus clearly on the importance of Strategic HRM as being a key to the success and competitive edge of today's organisations. This module provides an understanding of international business practices, problems and strategies with specific reference to human resource management issues. The practical simulation activities you'll be involved in provide many hands-on learning opportunities that can help prepare you the workplace.
Islamic Banking and Finance The module examines the key concepts, principles and theories related to Islamic banking and finance and critically analyses and evaluates the key products and services offered by the Islamic banking and finance industry.
On completion of this module students should be able to articulate a clear conceptual understanding of the underlying principles of Islamic Banking and Finance, explain the features, characteristics and risks of the products and services offered in Islamic Banking and Islamic Capital Markets, and describe and critically compare the features of different kinds of Islamic financial institutions and the principles of managing such institutions.
Islamic Governance and Risk The module investigates the theory and practice of Islamic governance and risk management, and the regulatory and ethical environment of the Islamic Banking and Finance industry.
On completion of this module students should be able to: Critically discuss the principles of Shari'ah law and Islamic commercial law and their application in the Islamic Banking and Finance industry, critically discuss and appraise the theories of Islamic corporate governance and their application in different countries, explain and apply, and critically evaluate and apply the principles of risk management and ethics in the context of Islamic Finance.
Semester 3
Dissertation
This module requires the completion of a circa 20,000 (not including appendices and bibliography or references) Master's level dissertation in an area of international business. It requires that, and provides an opportunity for you to virtually independently conceive, plan and execute an appropriate piece of research based on firm academic foundations.
Research Methods: The research methods teaching underpins the dissertation work undertaken by students. The research methods teaching is incorporated into the dissertation module (both the 40 and 60 credit variety, and indeed students taking either dissertation module will sit in the same classes). An assignment for both dissertation modules is the dissertation proposal of 2,000 words (1,500 for those students who will be doing the Applied Dissertation module) that sets out the precise operational parameters of the proposed dissertation. Students attend for five days of intense teaching prior to attending the Residential.
The Residential Weekend School: This will provide an opportunity for both student and supervisor to discuss areas of the proposed research. The first draft of the research proposal will already have been submitted at the end of the five-day period of teaching on research methodology. However, the student will make a formal presentation to both staff and students at the Residential. On the basis of constructive feedback, the student will then redraft the necessary parts of the proposal in the five days immediately after the Residential. As such, the object of this intensive weekend is to focus the mind of the student on how best a) the proposal can be improved, and b) how to best implement the proposal. As well as student presentations, guest speakers will highlight their experiences of conducting primary research. It is expected that there will also be at least one session for those students taking the internship on how to better integrate the internship and the applied dissertation module.
Independent Study: Thereafter, students will work independently, strategically supported by guidance from the Dissertation Facilitator (DF) appointed for the dissertation.
Employability
Employment prospects are excellent. Successful students can, in addition to senior management roles, build a career in a variety of roles in consulting, marketing, finance and human resource management. In this respect the personal development emphasis on the course reflects the skills demanded for flexible roles in managing across a variety of organisational cultures and functions inside multinational companies.
The huge increase in wealth in many Islamic countries, particularly those in the Middle East, has led to a demand for banking and finance products that comply with Muslim religious law. Other emerging markets with large Muslim populations also contribute to the growth in demand. Due to the increasing size and geographical coverage of this market, there is a growing employment market for professionals who understand the nature, structure, costing and peculiar risks of Islamic finance products, and the financial environment in which these products are traded by Islamic banks and their customers.
LSBU Employability Services
LSBU is committed to supporting you develop your employability and succeed in getting a job after you have graduated. Your qualification will certainly help, but in a competitive market you also need to work on your employability, and on your career search. Our Employability Service will support you in developing your skills, finding a job, interview techniques, work experience or an internship, and will help you assess what you need to do to get the job you want at the end of your course. LSBU offers a comprehensive Employability Service, with a range of initiatives to complement your studies, including:
direct engagement from employers who come in to interview and talk to students
Job Shop and on-campus recruitment agencies to help your job search
mentoring and work shadowing schemes.
Professional links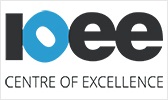 Centre of Excellence status is the IoEE's (Institute of Enterprise and Entrepreneurs) flagship organisational accreditation for organisations that promote and deliver enterprise skills development; and is in recognition of the School's entrepreneurial culture and leading-edge practice.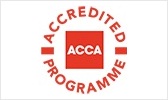 The Association of Chartered Certified Accountants (ACCA) was founded in 1904; the ACCA is the global body for professional accountants offering the Chartered Certified Accountant qualification.
Facilities
Teaching and learning
Theory and overviews will be presented in a series of formal lectures. These will be supported by a programme of seminars, including the use of videos, group work and exercises. Case studies have an important role to play within the overall teaching strategy. These will be selected to achieve wide sectional coverage of international industry and services including traditional, service, mature and technically advanced sectors e.g. international retailing, airlines, pharmaceuticals, consumer electronics, automobiles, and computers.
Self-managed learning: students are expected to spend an average of eight hours per week in self-managed learning to support the unit. Such learning includes case study preparation; all students are expected to have undertaken a preliminary reading of the case study before attending the first week of the cycle devoted to a specific case. Self-managed learning also includes week-by-week reading in one of the core strategy set texts, assignment preparation and writing, and examination revision.
Entry requirements
Bachelor degree equivalent to UK Second Class Honours Lower Division in business or social sciences or a minimum three years' post-qualification experience in a relevant field.
Fees and funding
For more information, including how and when to pay, see our fees and funding section for postgraduate students.
Possible fee changes
Current regulatory proposals suggest that institutions will be permitted to increase fee levels in line with inflation up to a specified fee cap. Specifically, LSBU may be permitted to increase its fees for new and existing Home and EU students from 2017/18 onwards. The University reserves the right to increase its fees in line with changes to legislation, regulation and any governmental guidance or decisions.
The fees for international students are reviewed annually, and additionally the University reserves the right to increase tuition fees in line with inflation up to 4 per cent.
Postgraduate loan (PGL) for Masters study
At the current time, no details have been published regarding the Postgraduate Loan Scheme for 2017/18. The arrangements for 2016/17 are shown as a guide, but should not be relied upon. Details will be updated as soon as they are published by Student Finance England.
If you are starting a postgraduate course, studying for a Masters-level qualification either full- or part-time from 1 August, you may be entitled to apply for a £10,000 postgraduate study loan. Find out more at our postgraduate fees and funding section.
Postgraduate Advice Service
You are invited to book a one-to-one appointment with one of our Postgraduate Advisors. They offer a 30 minute face-to-face session where you can get tailored advice on fees and funding. Book a 1-2-1 Advice Session.
Scholarships
We offer students considerable financial help through scholarships, bursaries, charitable funds, loans and other financial support. Many of our scholarships are given as direct Tuition Fee discounts.
Overview of scholarships and fee discounts for postgraduate students. Key scholarships and discounts below.
Vice-Chancellor Scholarships
Students holding an offer of a place on a postgraduate course will be invited to apply for a Vice-Chancellor Scholarships.
LSBU Graduate Loyalty Scheme
This scheme gives eligible undergraduate students and alumni a discount of their taught postgraduate tuition fees when they enrol on one of our postgraduate taught courses starting this year. Read more about the Graduate Loyalty Scheme.
International students
As well as being potentially eligible for our undergraduate scholarships, International students can also benefit from a range of specialist scholarships. Find out more about International scholarships.
Please check your fee status and whether you are considered a home, EU or international student for fee-paying purposes by reading the UKCISA regulations.
Case studies
Select a case study and read about practical project work, students' placement experiences, research projects, alumni career achievements and what it's really like to study here from the student perspective.
Dr Karin Moser brings together knowledge of computer science and psychology to research why individuals within an organisation share or withhold their knowledge
Prepare to start
We help our students prepare for university even before the semester starts. To find out when you should apply for your LSBU accommodation or student finance read How to apply tab for this course.
Enrolment and Induction
Enrolment takes place before you start your course. On completing the process, new students formally join the University. Enrolment consists of two stages: online, and your face-to-face enrolment meeting. The online process is an online data gathering exercise that you will complete yourself, then you will be invited to your face-to-face enrolment meeting.
In September, applicants who have accepted an unconditional offer to study at LSBU will be sent details of induction, which is when they are welcomed to the University and their School. Induction helps you get the best out of your university experience, and makes sure you have all the tools to succeed in your studies.
Top of page

Course Enquiries - UK/EU
Tel: 0800 923 8888
Tel: +44 (0) 20 7815 6100
Get in touch
Course Enquiries - International
Tel: +44 (0) 20 7815 6189
Get in touch
Top of page