Overview
Houses to homes
Please note: this programme will start in the 2019/20 academic year.
Housing is an interesting but challenging area across the political spectrum and, as such, it raises a huge array of questions about how we provide and answer the housing needs of a growing population. Housing providers need professionals who will grapple with these questions and come up with innovative ideas around the management of stock; homelessness, lack of supply and more.
Housing Strategy and Leadership MA provides the platform to join an ever-changing environment. Students will be supported by a tenanted and well established group of academics whilst critically examining current debates in housing policy and examining the need for good strategy development and leadership skills.
We provide a clear focus on the fostering of partnership working, not only with organisations within the voluntary sector, but also with governmental and other organisations responsible for policy development and neighbourhood management.
These elements are embedded across the modules, and designed to ensure students develop a theoretical and analytical understanding of any chosen housing issue.
Why Housing Strategy and Leadership at LSBU?
You'll gain the necessary skills to enable you to successfully work within both private and social housing roles.

Innovative programme of study, with both full time and part time modes.

Graduates have progressed into a range of social housing providers and into positions of senior management, director and CEO ranks.

Opportunities to engage with international comparative perspectives on housing through a European field study visit.
Key course information - ordered by mode
Mode
Duration
Start date
Location

Mode

Full-time

Duration

1 year

Start Date

September

Location

Southwark Campus

Mode

Part-time

Duration

2 years

Start Date

September

Location

Southwark Campus
Stories
Alumni and staff of LSBU share their views on the housing crisis currently affecting the UK.

LSBU research investigates how to minimise building costs without compromising on quality.
Modules
Leadership and the 21st century housing manager
This module will explore the evolution of housing policy and housing organisations, the changing parameters of 21st century housing management and the need for good leadership skills and its development as a profession. The module also examines the role of research in housing policy development through critical analysis of current academic and policy research.
Politics, housing and social justice
The module aims to provide students with the ability to critically examine: the role and influence of politics and politicians on the UK housing system; the nature of political discourse and political activism in the UK and the role of professionals in the political process; the impact of devolution on Housing policy; sociological theories on social justice; the ways in which inequality affects and is affected by housing.
Economy and housing finance
The module aims to: introduce students to the basic principles of economics and its application to housing; equip students with an understanding of the micro and macroeconomic contexts and its relationship to the financial operations of housing organisations; familiarise students with the rationale for state intervention in housing markets as reflected in current systems of loans, rents, subsidies and taxation; wquip students with an understanding of the essentials of the financial operations of housing organisations; enable students to develop an appreciation of the links between economics, finance and policy objectives; enable students to assess the role of public and private finance in regeneration programmes, and to apply a critical understanding of current policies for housing finance.
Strategic management of social housing
This module examines the role of social landlord`s within a rapidly changing policy environment. Students will obtain a detailed understanding of what challenges are faced by social businesses: their legal framework and regulation, the nature of management and strategic decision making within different types of social landlord`s, the underlying housing policies which are transforming their influence and the main features of their operation. This will include the necessary organisational responses to the increasingly commercial environment in which social landlords must operate, such as business planning and strategic management, the assessment and management of risk, and changes in the management ethos of housing associations prompted by both commercial considerations, policy pressures from central government and regulatory bodies.
Neighbourhood management and renewal
This module examines contemporary processes of neighbourhood management and renewal. By exploring the management and planning of neighbourhoods, this module develops a critical understanding of the processes and the stakeholders involved in their regeneration. In doing so, the module interrogates the construction of national and local policy, and its translation and application in practice. In turn, students will be provided with a range of conceptual tools to critically explore the key social, political and economic issues of neighbourhood renewal.
Law for housing professionals
This module will equip students with an update on key developments in housing law, with an emphasis on current legislation case law and policy. The module will identify legal and policy issues affecting tenants and those in housing need. Topics examined include Homelessness Reduction Act, Equality legislation and practice, the Deregulation Act and the Housing and Planning Act. Cases taken from professional practice will be built into seminars and students are expected to undertake discussions and presentations around these case studies.
Dissertation
The module aims to provide the opportunity for students to undertake an independent piece of research of a demanding nature, investigating in depth a subject in which they have a particular interest, related to the specialist studies already undertaken.

In training students both to carry out their own academic and professional research work, and to be able to critically appraise the work of others, the module offers students a grounding in a social science approach to problem formulation and analysis, and offers them support in applying this approach within their chosen area of professional and methodological specialisation.
Full-time mode
Full-time mode Year 1

Semester 1

Semester 2

Leadership and the 21st century housing manager

Strategic management of social housing

Politics, housing and social justice

Neighbourhood management and renewal

Economy and housing finance

Law for housing professionals

Dissertation
Part-time mode
Part-time mode Year 1

Semester 1

Semester 2

Leadership and the 21st century housing manager

Strategic management of social housing

Politics, housing and social justice

Neighbourhood management and renewal

Part-time mode Year 2

Economy and housing finance

Law for housing professionals

Dissertation
Employability
The Housing Strategy and Leadership MA is aimed at employees currently working within the housing sector who want to advance to a senior management position.
Recent graduates have move into the following roles within the profession:
Neighbourhood Housing Management
Property, Voids and Lettings Management
Homelessness and Allocation advice and assessment
Assets Management
Incomes Management
Resident Involvement Management
Supported Housing Management
Leasehold Management
Employability Service
We are University of the Year for Graduate Employment for the second year in a row - The Times and Sunday Times Good University Guide 2018, 2019.
At LSBU, we want to set you up for a successful career. During your studies – and for two years after you graduate – you'll have access to our Employability Service, which includes:
An online board where you can see a wide range of placements: part-time, full-time or voluntary. You can also drop in to see our Job Shop advisers, who are always available to help you take the next step in your search.
Our Careers Gym offering group workshops on CVs, interview techniques and finding work experience, as well as regular presentations from employers across a range of sectors.
Our Student Enterprise team can also help you start your own business and develop valuable entrepreneurial skills.
Professional links
We regularly invite guest speakers in from the statutory and voluntary sectors housing organisations to speak to our students. Recent guest speakers include:
Heather Thomas, CEO
Gareth Crawford, Senior Development Manager
Kate Dodsworth, Executive Director
Placements
Prospective students should have knowledge of and experience of work within the housing sector. This may be demonstrated by voluntary work. All students will be encouraged to establish links with our Employability Service.
Staff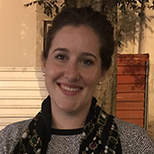 School/Division:
Law and Social Sciences / Urban, Environment and Leisure Studies
Job title:
Lecturer in Housing and Human Geography; Course Director: MA Housing and Society
Sophie is a Lecturer in Housing and Human Geography. Her research interests include: planning and the built environment, urban governance, legal geographies, and housing and property development.
---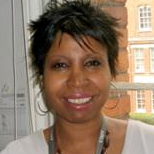 School/Division:
Law and Social Sciences / Urban, Environment and Leisure Studies
Job title:
Course Director, BA/HNC Housing
Sonia previously worked in an advice centre and the Law Centre as a housing adviser. She is interested in Housing Law, Community Care and Human Rights Law, Housing Policy and Social Welfare.
---
Facilities
Teaching and learning
Assessment
Formative assessment via in-class tests, observation, peer review and debate can inform students and staff concerning the progress that has been made in areas of skill development. The summative assessment of transferable skills is delivered through a variety of methods.
Written communication is developed through essay and report writing in academic, policy sector and business strategy genres.
Group work presentations are used to assess team working, leadership, communication and reflective skills.
Work experience self-reflection exercise.
Verbal communication skills are developed through presentations at each level.
A great experience and very professional. The support from the staff could be relied on. They were very encouraging even when I thought I couldn't finish due to work commitments.

Bola Arusuraire, Former Student
Personal tutoring
All LSS students have a named personal tutor who will stay with them for the duration of their degree. The role is division-wide, in that we cannot ensure that all students will have a personal tutor who is a member of the core teaching team of their degree.
The role of the personal tutor is twofold. First, to provide pastoral support and signpost the student to appropriate central services when necessary, and secondly to help the student interpret feedback and to plan for their academic skills development.
Centrally provided services
Students are introduced to the central services (including Library, LRC, Student Services, Career Gym and Job Shop services) at induction. Students are to be aware of Disability and Dyslexia services when they apply and as they enrol.
However, through activities in class (e.g. talks form the Library staff re library and online research skills) and the personal tutoring system, along with the work of the Course Director and Placements Tutor these services are regularly mentioned and their usefulness reinforced throughout the student' time at LSBU.
Moodle
Our Technology Enhanced Learning (TEL) strategy seeks to support students' learning on modules through Moodle, a virtual learning environment (VLE). Students will be able to access core information concerning modules through Moodle sites for each module.
Entry requirements
A 2(ii) or above in a cognate degree or non-cognate degree.
or
A minimum of five years' experience of working in housing or housing-related organisations (for example in the health or community sector), in a professional housing capacity. This may include a range of roles at a senior level such as housing or estate management, policy development, housing development, tenant liaison, community development etc, but is unlikely to include experience that is solely administrative unless this is at a senior level and the applicant has experience of staff management. Membership of Boards of Governance or similar bodies on housing associations or local authorities may, also be considered as suitable experience .
Fees and funding
For more information, including how and when to pay, see our fees and funding section for postgraduate students.
See our Tuition Fees Regulations (PDF File 144 KB) and Refund Policy (PDF File 102 KB).
Possible fee changes
The University reserves the right to increase its fees in line with changes to legislation, regulation and any government guidance or decisions.
The fees for international students are reviewed annually and the University reserves the right to increase the tuition fees in line with the RPIX measure of inflation up to 4 per cent.
Postgraduate loan (PGL) for Masters study
If you are starting a Masters course, studying either full- or part-time, you may be entitled to apply for a postgraduate study loan. Find out more at our postgraduate fees and funding section.
Scholarships
We offer several types of fee reduction through our scholarships and bursaries. Find the full list and other useful information on funding your studies on the scholarships and fee discounts page.
Fee status
Please check your fee status and whether you are considered a Home, EU or International student for fee-paying purposes and for our regulatory returns, by reading the UKCISA regulations.
Stories
Select a story and read about practical project work, students' placement experiences, research projects, alumni career achievements and what it's really like to study here from the student perspective.
Alumni and staff of LSBU share their views on the housing crisis currently affecting the UK.

LSBU research investigates how to minimise building costs without compromising on quality.
Prepare to start
Applicant events
After you've received your offer we'll send you emails about events we run to help you prepare for your course.
Welcome Week
Before you start your course we'll send you information on what you'll need to do before you arrive and during your first few days on campus. You can read about the process on our Welcome Week pages.
Suggested reading list
Economics: David K. H. Begg, Gianluigi Vernasca, Stanley Fischer, Rudiger Dornbusch (2014) Location: 330 BEG
Lund, B (2016) Housing Politics in the United Kingdom – power, planning and protest, Policy Press
Top of page
Top of page