Overview
Houses to homes
At a time when Britain is facing a profound housing crisis, social housing has risen up the political agenda and its priorities have become broader. This in turn has created more job opportunities and wider responsibilities within housing - this course will equip you to tackle these and achieve your full potential.
Why Housing Studies at LSBU?
You'll gain the necessary skills to enable you to successfully work within both private and social housing roles.

Students who successfully graduate the HNC programme will be offered a progression route to BA (Hons) Housing Studies.

Accredited by the Chartered Institute of Housing.

Professional links: We regularly invite guest speakers in from housing organisations to speak to our undergraduate students.

In the first year we run a three-day field trip study visit to Liverpool and Manchester to examine urban regeneration scheme.
Accreditations
Key course information - ordered by mode
Mode
Duration
Start date
Location

Mode

Part-time

Duration

2 years

Start Date

September

Location

Southwark Campus
Case studies
Alumni and staff of LSBU share their views on the housing crisis currently affecting the UK.

LSBU research investigates how to minimise building costs without compromising on quality.
Modules
Year 1
Housing in context
This module provides an introduction to housing, how it interacts with a range of other services and professions. It introduces contemporary housing policy and examines issues of housing tenure. The module emphasises the link between housing and planning policies and the environment and sustainability. It examines the policy and operation of housing and welfare issues and how they are linked. The module includes a field trip which illustrates the class based lectures and demonstrates the links between this and other Level 4 modules.
Explanations in housing histories
This module deals with the evolution of housing and the role that housing plays in contemporary society, and in shaping our towns and cities. In particular, it considers how local housing histories can offer explanations for the social and physical development of an area. Through researching the housing history of your street or house, students can develop a better understanding of these changes. Additionally, by looking at a series of contemporary social issues, consideration is given to the significance that housing has in inequalities of various kinds that exist in society today.
Organisations
This module focuses is on housing organisations and will therefore emphasise voluntary and not for profit organisations. It introduces a range of academic analysis of the nature of organisations and the role of individuals within them. It explores how they are operated and managed particularly when they are subject to rapid change. The exploration of organisational culture and the factors which drive change are examined.
Funding social housing
This module offers students an introduction to the policy framework of the UK housing finance system, including issues and problems that arise from this(such as affordability). We also consider the funding mechanisms for social housing, regeneration and private house building, budget setting and personal finance issues such as housing benefit, poverty and problems with debt.
Year 2
Producing the built environment
This module provides an introduction to the process of the development of residential housing, including the role of the developer and the speculative house builder as well as the various roles of local authorities (as enabler, planner and commissioner), housing associations and other key professionals. The role of town planning in the development process and the broader context within which housing development occurs are also considered.
Law for housing professionals
This module is an introduction to all aspects of housing law and the legal environment in which it operates. It will incorporate the introduction of how housing law is created through legislation and case law, provide introduction to homelessness law and landlord and tenant obligations in regard to tenancies and disrepair. Here we also explore possession proceedings and dealing with anti-social behaviour matters.
Society and welfare This module is designed to provide students with a broad introduction to the variety of social science perspectives on contemporary society, governance and welfare in the UK and how these impact upon the development of policy and practice.
Students will develop an understanding of the social and economic processes which are at the foundation of public policymaking, more particularly in Housing and Planning.
The module also explores the impact that class, race and gender have in shaping our towns and cities – how neighbourhoods become desirable or not, rich or poor, rundown or upmarket.
The module will provide students with a basic understanding of the social and economic structure of contemporary British society, including political processes and structures of government, and to locate these changes within broader processes of economic and social change.
Housing management and maintenance
In this module you will critically examine current housing management and maintenance issues. It seeks to enable students to understand how policies and performance targets are set out for housing management and maintenance in different organisational settings. Consideration is also given to the impact of such targets on organisational behaviour. In considering each of the housing management and maintenance tasks, students are encouraged to identify the relevant landlord and tenant laws in relation to the above. You will also learn the importance of defects associated with houses and the importance of conditions surveys and planned maintenance.
Employability
The course will enable you to work in housing management, frontline housing support services, management posts in Local Authorities and Registered Social Landlords (RSL), finance, housing development, regeneration, advocacy and homelessness.
Currently, there is a national shortage of qualified town and environmental planners in the UK, so the demand for our postgraduate courses is particularly high. If you're interested in housing as a career, you could find yourself working in private and social housing or the maintenance and management of public, private and commercial buildings.
Recent graduates from this course have gone onto roles such as Housing Manager, Area Housing Officer and Case Management Coordinator.
Students who complete the HNC may gain entry to the third year part-time of the BA (Hons) in Housing Studies.
Housing Officer as a career
Housing officers manage and maintain properties on behalf of their employers, usually local authorities, and then fill the properties and ensure the tenants and accommodation are well looked after.
Role and responsibilities
Day-to-day duties can vary widely, from inspecting properties to see if any maintenance is required, to interviewing tenants for vacant properties, to setting rents and dealing with payments and arrears.
Much of the work is office-based, although visits to properties and tenants can be frequent. Housing officers can be employed by government departments, charitable trusts, property companies and private landlords; however the largest employers are local authorities.
Skills and attributes
This career requires excellent communication skills, a firm yet sympathetic attitude and strong organisational skills. The work can be challenging and rewarding in equal parts – housing officers often get to play a big role in improving people's quality of life, but they also have to deal with evictions and abusive clients.
Salary
There are plenty of opportunities for career progression, going from housing officer to senior officer, and then into management is a common route. Starting salaries for housing officers begin around £20,000-£27,000, while managers can earn up to £50,000. (National Careers Service)
LSBU Employability Service
We are University of the Year for Graduate Employment - The Times and Sunday Times Good University Guide 2018
LSBU is committed to supporting you develop your employability and succeed in getting a job after you have graduated. Your qualification will certainly help, but in a competitive market you also need to work on your employability, and on your career search.
As an LSBU student you have access to the Employability Service and its resources during your time here and for two years after you graduate.
Our Employability Service will support you in developing your skills, finding a job, interview techniques, work experience or a placement/internship, and will help you assess what you need to do to get the career you want at the end of your course. LSBU offers a comprehensive Employability Service, with a range of initiatives to complement your studies, including:
Direct engagement from employers who come in to network with students
Job Shop – daily drop in service to help with, tailoring CVs, cover letters and applications, sourcing online resource, mock interviews and general job searching. One to one appointments for further support also available
Mentoring and work shadowing schemes
Higher education achievement report - The HEAR is designed to encourage a more sophisticated approach to recording student achievement, which acknowledges fully the range of opportunities that LSBU offers to our students.
It pulls into one certificate: Module grades, Course descriptions, Placements, LSBU verified extra-curricular activities
Employability workshops - delivered free to students all year round on a variety of related topics
Careers fairs throughout the year to really focus your thoughts on a career after university
Find out about any of these services by visiting our student employability page
Professional links
The HNC is recognised by the Chartered Institute of Housing (CIH) as part one of their professional qualification. Students who complete the HNC may be eligible for Practitioner Grade Membership of the CIH. The HNC course covers the same material as Years 1 and 2 of the part-time Bachelors degree course.
You can, if you wish, complete the full Honours degree after the HNC by enrolling in the second year of the full-time or third year of the part-time BA (Hons) qualification.
---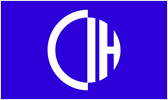 Established in 1916 the Chartered Institute of Housing aims to give everyone working in housing the advice, tolls and knowledge they need to be brilliant.
---
We have links to professional bodies who can offer opportunities for short term placements facilitated through the University Employability team.
Staff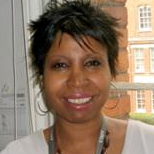 School/Division:
Law and Social Sciences / Urban, Environment and Leisure Studies
Job title:
Course Director, BA/HNC Housing
Sonia previously worked in an advice centre and the Law Centre as a housing adviser. She is interested in Housing Law, Community Care and Human Rights Law, Housing Policy and Social Welfare.
---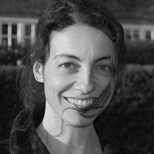 School/Division:
Law and Social Sciences / Urban, Environment and Leisure Studies
Job title:
Senior Lecturer and Course Director - MA Urban Design and Planning
Dr Manuela Madeddu is a qualified architect and holds a PhD in town planning. She is an urban designer and her research interests range from public spaces to housing quality and Feng Shui.
---
School/Division:
Law and Social Sciences / Urban, Environment and Leisure Studies
Job title:
Associate Professor: Housing
Alan teaches on housing association governance, social welfare, social and housing policy, sustainability and European housing. He previously worked in local authority housing departments.
---
Facilities
Teaching and learning
Students attend one day per work and participate in study trips. There are a variety of learning methods used, e.g. projects, workshops, study visits and group exercises as well as traditional lectures and seminars.
Assessment is based mainly on coursework and online exams (no written exams).
Personal Tutoring
As an undergraduate Law and Social Science student, you will be allocated a named tutor during your first semester at LSBU. The role of your tutor is to be your primary contact for academic and professional development support.

Your tutor will support you to get the most of your time at LSBU, providing advice and signposting to other sources of support in the University. They should be the first person at the university that you speak to if you are having any difficulties that are affecting your work. These could be academic, financial, health-related or another type of problem.
You will have appointments with your personal academic tutor at least three times a year for up to 30 minutes throughout your course. You can contact your tutor for additional support by email.
Entry requirements
2018 Entry
A Level DD (48 UCAS points) or:
BTEC National Diploma MM (64 UCAS points) or:
BTEC National Diploma Extended MPP (64 UCAS points) or:
Access courses – Pass with a minimum of 45 credits at Level 3 (48 UCAS points).
Applicants must hold 5 GCSEs A-C including Maths and English, or equivalent (reformed GCSEs grade 4 or above)
Mature students (over 21) without the above may be admitted on the basis of relevant voluntary or paid work experience in a housing organisation.
Visit UCAS for guidance on the 2018 tariff.
How to apply
International (non Home/EU) applicants should follow our international how to apply guide.
Instructions for Home/EU applicants
Mode
Duration
Start date
Application code
Application method

Mode

Part-time

Duration

2 years

Start date

September

Application code

309

Application method
For full-time courses, please send your applications through the Universities and Colleges Admissions Service (UCAS) using our code L75. UCAS is the organisation responsible for managing applications to higher education courses in the UK.
For part-time courses, you can apply directly to the University.
For more details on how to apply (full-time and part-time) see our how to apply page.
International students can either apply through UCAS or directly to LSBU. See the international how to apply page for details.
Accommodation
Once we have made you an offer, you can apply for accommodation. You can rent from LSBU and you'll deal directly with the university, not third party providers. That means we can guarantee you options to suit all budgets, with clear tenancy agreements and all-inclusive rents that include insurance for your personal belongings, internet access in each bedroom and on-site laundry facilities.
Or, if you'd rather rent privately, we can give you a list of landlords – just ask our Accommodation Service.
Read more about applying for accommodation at LSBU.
Finance
You don't need to wait for a confirmed place on a course to start applying for student finance. Read how to pay your fees as an undergraduate student.
Fees and funding
Fee prices
For more information, including how and when to pay, see our fees and funding section for undergraduate students.
Please check your fee status and whether you are considered a home, EU or international student for fee-paying purposes by reading the UKCISA regulations.
Possible fee changes
The University reserves the right to increase its fees in line with changes to legislation, regulation and any governmental guidance or decisions.
The fees for international students are reviewed annually, and additionally the University reserves the right to increase tuition fees in line with inflation up to 4%.
Scholarships
We offer several types of fee reduction through our scholarships and bursaries. Find the full list and other useful information on our scholarships page.
Case studies
Select a case study and read about practical project work, students' placement experiences, research projects, alumni career achievements and what it's really like to study here from the student perspective.
Alumni and staff of LSBU share their views on the housing crisis currently affecting the UK.

LSBU research investigates how to minimise building costs without compromising on quality.
Prepare to start
We help our students prepare for university even before the semester starts. To find out when you should apply for your LSBU accommodation or student finance read the How to apply tab for this course.
Applicant Open Days
To help you and your family feel confident about your university choice we run Applicant Open Days. These are held at subject level so students start getting to know each other and the academic staff who will be teaching them. These events are for applicants only and as an applicant you would receive an email invitation to attend the relevant event for your subject.
Enrolment and Induction
Enrolment takes place before you start your course. On completing the process, new students formally join the University. Enrolment consists of two stages: online, and your face-to-face enrolment meeting. The online process is an online data gathering exercise that you will complete yourself, then you will be invited to your face-to-face enrolment meeting.
In September, applicants who have accepted an unconditional offer to study at LSBU will be sent details of induction, which is when they are welcomed to the University and their School. Induction helps you get the best out of your university experience, and makes sure you have all the tools to succeed in your studies.
Read more about Enrolment and Induction.
Suggested reading list
Affordable and Social Housing: Policy and Practice 2013
The Tenant's Rights Manual: The Essential Guide to Renting 2015
Top of page

Course Enquiries - UK/EU
Tel: 0800 923 8888
Tel: +44 (0) 20 7815 6100
Get in touch
Course Enquiries - International
Tel: +44 (0) 20 7815 6189
Get in touch
Top of page