Overview
Policy-based study
Please note: this programme will start in the 2019/20 academic year.
Are you senior professional and decision maker in the housing profession? Are you ambitious and looking to achieve a high-level position in the sector? This course focuses on focuses on contemporary housing-related policy and strategic issues, such as climate change and sustainability, politics, concepts of social justice and international housing.
Why Housing and Society at LSBU?
You'll learn about the economic and political context of the UK housing market, as well as issues of sustainability and social justice.

Students taking the course are likely to be tenant activists, housing association board members, civil servants, senior professionals and others who are looking for a policy rather than practice-based focus course of study.

Visit the Netherlands to explore the role of housing in different national contexts and the relevance of international comparison.

Delivery modes to suit all needs, from full-time study, to part-time and distance learning modes to best suit busy working professionals.

Taught by experienced academics and practitioners with national and international reputations, who contribute to public policy debate and publish original research.

Be part of an academic community dedicated to social justice and global responsibility - with inspiring schedule of guest speakers, events, volunteering opportunities and exchange of ideas.
Key course information - ordered by mode
Mode
Duration
Start date
Location

Mode

Full-time

Duration

12 months

Start Date

September

Location

Southwark Campus

Mode

Part-time

Duration

24 months

Start Date

September

Location

Southwark Campus
Modules
Politics, housing and social justice
This module explores the political context of the UK housing market, including the devolved politics of the four countries, and its relevance to ideas of social justice. We'll explore: the nature of the political discourse and the relationships between politics and housing will be explored, including national, regional and local politics; Housing as a policy area; the extent to which Housing is a radical profession concerned with social change; housing as a political tool and an instrument of social justice; theories of social justice and their application to housing policy; the impact of inequality in the UK housing market; centralism v. localism; the role of local councillors; the democratic deficit; the tenants' voice and local activism; housing as political activism: squatters' movement, rent strikes and charitable work; privatisation and "modernisation". Assessment: 3,50-word essay (70%) and a 1,500-word reflective blog (30%).
Representations of housing
This module explores the changing historical visions of social housing. We'll examine the key social and economic, themes that have driven these changing visions and the impact on residents from the 1900s up to the contemporary 21st Century. We'll explore: the historical changing vision of housing perspectives from 18th century tenements, garden cities and Le Corbusier through to contemporary 21st century thinking including urban design and tower blocks; Changing ideas of the way we live – government housing design guides; feminist interpretations of housing policy; exploration of the media`s depiction /representation of social housing and how this informs perceptions of the wider community; evaluation of whether the contemporary vision of social housing as a physical form can escape the stereotypical caste in which it has been set; and we'll explore the different meanings of "home". Assessment: 3,500-word essay (70%) and an individual presentation discussing your ideas/vision of housing(30%).
The housing market and climate change
In this module we explore the impact of climate change on the UK housing market: government policies on housing, planning and climate change are examined within the context of national and international targets for the reduction of carbon emissions. We'll investigate the extent to which housing development and social housing landlords can contribute to the achievement of a low carbon economy, including the use of sustainable technologies, renewable energy sources and retrofitting within the domestic housing market. And, we'll explore how individuals and communities might take action on the UN Sustainable Development Goals. Assessment: 4,000-word essay (70%) and a presentation (30%) – example you'll be required to design a web-based information sheet for the retro-fitting of either a Victorian terraced house or a 1920's semi-detached house.
Political economy of housing markets
In this module we cover the interplay of politics and economics in the determination of housing policy and housing outcomes. In initial lectures on microeconomics we'll explain the theory of competitive markets, with a focus on welfare economics to illustrate the generation of externalities in the production and consumption of housing, and its character as a merit good. This will form the basis of an analyses of the of the way in which housing has been supplied, owned and managed through a changing mix of commodity and non-commodity arrangements, and a broadening of the material to encompass patterns in the distribution of wealth, income, and power, of investment, saving, and debt, and the operations of urban land markets and the house-building industry. Assessment: 5,000-word essay.
Housing, health and social care
In this module we'll develop a housing perspective on current issues and problems in health, housing and social welfare. The nature and role of the welfare services as a whole is considered together with the way that they may be combined to provide local services and facilities. The module will include: current problems and issues in social policy and welfare; the development of institutional and community care; political viewpoints on the nature of society and the welfare state; the outcome of post war social policy; the objectives of community care in the 21st century; the sectors, agencies and disciplines involved; how does housing "fit in" – the problems of inter-professional collaboration; who are the major organisational contributors? The planning and management of community care policy, and programmes in to the future. Assessment: essay (80%) and presentation (20%)
Comparative housing and study visit (Netherlands)
This field study module is designed to help you to develop an understanding of the strengths and limitations of cross national comparison in Housing Studies and apply these in a project. Firstly we'll explore the relationship between housing, national economy and policy planning systems; secondly, the relationship of housing and welfare is explored in the light of emerging social exclusion across several countries; and finally, the geographical, political, social, economic and policy context of the Netherlands; the key features of housing policy including special, legislative, and financial requirements and constraints. Assessment: submission prior to study visit (50%) and after – a project (using information gained during the study visit) identifying issues, problems, and solutions for housing in the Netherlands with reference to lessons for UK policy (50%).
Dissertation
The dissertation is the final module of the MA, undertaken by students across all postgraduate programmes within the Division of Urban Environment and Leisure Studies. Through a substantial piece of independent research you're required to demonstrate an understanding of the themes related to your specialism. You'll will submit a written piece of work of 12,000 words or equivalent. You'll be responsible for the selection and definition of your dissertation project, in discussion with staff. Research proposals will be discussed with your supervisor; feedback from supervisors will continue until final submission. This module allows us to consider the design and implementation of research. It frames research within a social science methodology, covering theoretical and practical issues through a series of lectures and seminars which focus on critically assessing methods and selecting and defending appropriate methods for particular research problems. Assessment: 12,000-word dissertation.
MA Full-time mode
Full-time mode Year 1

Semester 1

Semester 2

Politics, Housing & Social Justice (20 credits)

The Housing Market & Climate Change (20 credits)

Representations of Housing (20 credits)

Political Economy of Housing markets (20 credits)

Housing, Health and Social Care (20 credits)

Comparative Housing & Study Visit (20 credits)

Dissertation (60 credits)
MA Part-time mode
Part-time mode Year 1

Semester 1

Semester 2

Politics, Housing & Social Justice (20 credits)

The Housing Market & Climate Change (20 credits)

Representations of Housing (20 credits)

Political Economy of Housing Markets (20 credits)

Part-time mode Year 2

Housing, Health and Social Care (20 credits)

Comparative Housing & Study Visit (20 credits)

Dissertation [inc. research methods] (60 credits)
Employability
Students taking the course are likely to be tenant activists, housing association board members, civil servants, senior professionals and others who are looking for a policy rather than practice-based focus course of study.
Each module has been specifically designed to provide you with professionally relevant knowledge which will enhance your opportunities for career advancement and personal professional development.
You'll develop your personal and professional skills:
Drawing on material and resources from a from the contemporary housing policy fields in developing evidence-based arguments
Relating to and interacting effectively with individuals and groups
Presentation and influencing skills
Awareness of the realities of housing markets and the practical consequences faced in implementing particular policy decisions
Developing evidence-based and logical approaches to interpretation and argument
In the dissertation you are required to undertake a piece of independent research, respecting a given deadline. You are expected to identify a suitable research topic, articulate appropriate aim and objectives, to develop and apply an appropriate research methodology and to develop their argument in a clear and informed way. All of these skills are highly valued by employers.
Employability Service
We are University of the Year for Graduate Employment for the second year in a row - The Times and Sunday Times Good University Guide 2018, 2019.
At LSBU, we want to set you up for a successful career. During your studies – and for two years after you graduate – you'll have access to our Employability Service, which includes:
An online board where you can see a wide range of placements: part-time, full-time or voluntary. You can also drop in to see our Job Shop advisers, who are always available to help you take the next step in your search.
Our Careers Gym offering group workshops on CVs, interview techniques and finding work experience, as well as regular presentations from employers across a range of sectors.
Our Student Enterprise team can also help you start your own business and develop valuable entrepreneurial skills.
Professional links
The course team is fully engaged with the Chartered Institute of Housing, particularly the London branch, and the broader Housing profession. You'll benefit from regular guest speakers from the profession and industry, including sustainability managers from housing associations and senior directors, as well as politicians.
Staff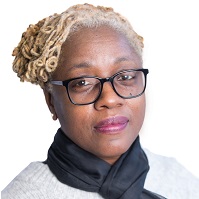 School/Division:
Law and Social Sciences / Urban, Environment and Leisure Studies
Job title:
Course Director - MA Housing
Claudette's research interests include a focus on life chance opportunities and worklessness within a changing housing policy environment, in the context of social housing provision
---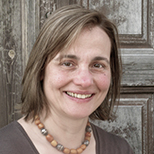 School/Division:
Law and Social Sciences / Urban, Environment and Leisure Studies
Job title:
Associate Professor; Course Director, MA Urban Design Planning
Combining her training in architecture, conservation and cultural geography, Antonia adopts an inter-disciplinary approach to understanding the spatial expression of cultures on the landscape - primarily the interaction of heritage, tourism and migration. She teaches at both undergraduate and postgraduate level, including PhD supervision. Her main areas of teaching are destination planning and management, tourism development in less developed countries, urban design, and planning practice.
---
School/Division:
Law and Social Sciences / Urban, Environment and Leisure Studies
Job title:
Associate Professor: Housing
Alan teaches on housing association governance, social welfare, social and housing policy, sustainability and European housing. He previously worked in local authority housing departments.
---
Facilities
Teaching and learning
Staff recognise the maturity and autonomy of postgraduate students. The course is designed to emphasise opportunities for students to initiate and progress, drawing on their work experience and previous academic efforts, in small group teaching, seminars, workshops, field-work, case study analysis and group projects.
In the early parts of the course there is a predominance of teaching by formal lectures. This gives way to a progressively larger proportion of student contact hours taking the form of seminar, project, workshop and other less formal and more participatory methods.
Lectures
Lectures are devoted to an exposition of a topic in order to provide a firm basis for further student study. More that one member of staff is usually involved in the module lecture programme, whether to extend the range of topics, or to introduce variety, or to present contrasting perspectives. Guest lecturers augment the teaching of specific subject areas with their specialist knowledge and practical expertise.
Seminars
Seminars are largely student-led and designed to allow students to present papers and discuss their findings, with staff guidance.
Tutorials
Tutorials are used as the point when individuals or small groups of students need guidance on term papers, their research project and specialist options.
Workshops
Workshops are designed to pool knowledge and experience already gained. Projects are used when students need to work in groups to acquire skills and experience in specific tasks and for the development of specific management skills.
Use of blended learning
Use of blended learning that makes full use of the Moodle VLE to access, search for information and data, as well as and requiring participation in Discussion Boards. On-line tutorials will enable enhanced skills development in self managed scholarly activity and support more traditional teaching methods. Although currently based around traditional classroom based delivery, the development of a distance learning version (using Moodle) is being explored.
Study visit
The course includes a European study visit, usually to the Netherlands, to provide the opportunity for informed comparison between the UK and elsewhere.
Entry requirements
In order to be considered for entry to the MA Housing and Society applicants will be required to have the following qualifications:
Honours degree in a related social science discipline, with a 2:2 classification or above
exceptionally, non-graduates who can demonstrate substantial (usually at least five years) experience at a senior level in housing or a built environment related or complementary discipline.
These criteria are guidelines; candidates who can demonstrate their suitability for the course in other ways will also be considered.
Students taking the course are likely to be:
tenant activists
housing association board members
civil servants
senior professionals
and others who are looking for a policy rather than practice-based focus course of study.
How to apply
International students
International (non Home/EU) applicants should follow our international how to apply guide.
Instructions for Home/EU applicants
Mode
Duration
Start date
Application code
Application method

Mode

Full-time

Duration

12 months

Start date

September

Application code

P060138

Application method

Mode

Part-time

Duration

24 months

Start date

September

Application code

P060138

Application method
If your course has a January start option, you should apply through UCAS Postgraduate. Postgraduate students and research students applying for September entry should use our dedicated application system. Full details of how to do this are supplied on our How to apply section for postgraduate students and our How to apply section for research students.
If you're applying for January entry through UCAS, make sure to search under the 2018/19 academic year.
Accommodation
Students should apply for accommodation at London South Bank University (LSBU) as soon as possible, once we have made an offer of a place on one of our academic courses. Read more about applying for accommodation at LSBU.
Finance
It's a good idea to think about how you'll pay university tuition and maintenance costs while you're still applying for a place to study. Remember – you don't need to wait for a confirmed place on a course to start applying for student finance. Read how to pay your fees as a postgraduate student.
Postgraduate Application Service
Book a session with one of our specialist Postgraduate Advisors. Over a one on one Advice Session they'll advise you on postgraduate degrees at LSBU that match your interests and experience. Book an Advice Session.
Fees and funding
For more information, including how and when to pay, see our fees and funding section for postgraduate students.
Possible fee changes
The University reserves the right to increase its fees in line with changes to legislation, regulation and any government guidance or decisions.
The fees for international students are reviewed annually and the University reserves the right to increase the tuition fees in line with the RPIX measure of inflation up to 4 per cent.
Postgraduate loan (PGL) for Masters study
If you are starting a Masters course, studying either full- or part-time, you may be entitled to apply for a postgraduate study loan. Find out more at our postgraduate fees and funding section.
Scholarships
We offer several types of fee reduction through our scholarships and bursaries. Find the full list and other useful information on funding your studies on the scholarships and fee discounts page.
Fee status
Please check your fee status and whether you are considered a Home, EU or International student for fee-paying purposes and for our regulatory returns, by reading the UKCISA regulations.
Stories
Select a story and read about practical project work, students' placement experiences, research projects, alumni career achievements and what it's really like to study here from the student perspective.
Prepare to start
We help our students prepare for university even before the semester starts. To find out when you should apply for your LSBU accommodation or student finance read the How to apply tab for this course.
Welcome Week
Before you start your course we'll send you information on what you'll need to do before you arrive and during your first few days on campus. You can read about the process on our Welcome Week pages.
Top of page
Top of page