Unistats
What is Unistats?
Key Information Set (KIS) Data is only gathered for undergraduate full-time courses. There are a number of reasons why this course does not have KIS data associated with it. For example, it may be a franchise course run at a partner college or a course designed for continuing professional development.
Overview
Can you manage?
Talented people with the right qualifications are always needed by our over-stretched health and social care services. This course is perfect for you if administration and management are your skills: you could go on to work in a role where you maintain smooth provision of services and managing change in organisations.
We offer the opportunity for all undergraduate Home/EU students to undertake a work placement, internship or work experience while studying a full-time course starting in September 2018.
This course was formerly titled Health and Social Care: Administration and Management (BSc) Hons.
Why Health and Social Care at LSBU?
Exciting opportunities - we're the No. 1 London Modern University for career prospects in the health professions, Guardian League Table 2016.

We're the No.1 London modern university in the UK for Satisfied overall with course in Health Professions (Guardian League Table 2018) - which means happy students.

Our teaching is industry relevant - students are coached in report writing, giving presentations, problem solving, managing change, team building and more.

Our staff are industry experts with real-world healthcare experience.

Work placements to help you develop your understanding of working in the health and social care sector.

You could become part of an 80,000-strong LSBU alumni network.
Key course information - ordered by mode
Mode
Duration
Start date
Location

Mode

Full-time

Duration

3 years

Start Date

September

Location

Southwark Campus

Mode

Part-time

Duration

5 years

Start Date

September

Location

Southwark Campus
Modules
The approach of this course is holistic: it aims to rise above the parts that make up the health service and instead focus is on how health and social care work together as a whole. You might also have aspirations for working for a large aid organisations locally and abroad, in which case this course could open up opportunities for you, and the relevant placements will boost your employability even more on graduation.
Year 1
Academic and personal development
You'll be introduced to a higher level of writing, thinking and general university expectations. It is intended to prepare and support you to make a smooth transition to Higher Education success and progression to year two.
Context of health and social care provision
You'll learn the elements involved in a person's journey when engaging with health and social care utilization. It will involve reviewing each step in the process and the agencies involved.
Communication
You'll develop communication and interpersonal skills to build on your understanding of service delivery and explore a variety of communication methods.
Change management
This module aims to facilitate an understanding of the processes of change within health and social care.
Ethics and law
This module is designed to ensure you develop an understanding of professional, ethical and legal responsibilities.
Inter-professional working in practice
This module links to a period of work experience where you'll be enabled to identify, through role shadowing, a focus for enquiry related to the communication networks which surround roles within the health or social care organisations or other health or social care related business.
Year 2
Managing people
You'll be introduced to the complexity of managing people and the fundamental concepts of human resource management.
Managing risk
The objective of this module is to ensure you learn how to identify risk, carry out a risk assessment and put in place measures to mitigate the risk. Risk will be analysed from a patient/client safety perspective and service development and delivery within a finite budget. Continuity and contingency planning will also be included.
Social enterprise and the voluntary sector
Social enterprises are becoming more central to the provision of health and social care related services. This module will prepare you for the many different structures of social enterprises and the voluntary sector and their role in the provision of services.
Governance of health and social care
Governance is central to high quality, accountable provision. This module will enable you to understand in a practical way the concept of governance and how the core principles and duties can be applied at an individual and corporate level.
Living with health and social care
This module aims to enhance your awareness of the demands placed on the service and the service user.
Year 3
Evidence based practice for health and social care
You'll explore the nature and role of evidence in informing policy, strategic development and service improvement.
Commissioning and procurement
You'll be introduced to the concepts of procurement, commissioning and managing resources.
Preparation for employment
This module will support you in firming up employment prospects; job seeking, application processing and interview skills.
Leadership
You'll understand how your leadership behaviour affect the culture and climate in which you'll work both personally,with peers and within teams in health and social care.
Project
You'll explore selected themes from the course within a work experience context. You'll critique an aspect of service delivery, develop a change proposal or construct a business case. This module links to a period of work experience.
Employability
The way this course is designed is with employability in mind. That's why the modules all have a direct relation to the everyday practical duties that are required by the sectors. Placements are also built in the course to expose you to the sectors' work demands and to link theory to practice. This degree will prepare you for a variety of roles relating to health and social care. You'll be equipped to seek employment as administrators in the sector, seek further specialist qualifications or a registerable qualification.
Employability Service
We are University of the Year for Graduate Employment - The Times and Sunday Times Good University Guide 2018.
At LSBU, we want to set you up for a successful career. During your studies – and for two years after you graduate – you'll have access to our Employability Service, which includes:
An online board where you can see a wide range of placements: part-time, full-time or voluntary. You can also drop in to see our Job Shop advisers, who are always available to help you take the next step in your search.
Our Careers Gym offering group workshops on CVs, interview techniques and finding work experience, as well as regular presentations from employers across a range of sectors.
Our Student Enterprise team can also help you start your own business and develop valuable entrepreneurial skills.
Professional links
We're proud of the links that the Institute of Vocational Learning has with most London NHS trusts and service providers – we'll be inviting various guest speakers to deliver lectures throughout the course.
As for placements, you'll undertake two during the course. The first takes the form of shadowing an individual for two days in their capacity of manager or administrator. The second placement is 6 weeks or 225 hours long in practice. You'll gain direct experience of employment in the sector, preparing you for work on completion of your degree.
Staff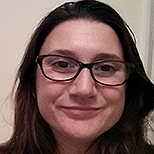 School/Division:
Health and Social Care / Institute of Vocational Learning
Job title:
Senior Lecturer
Zoe Linekar is a Senior Lecturer with the Institute of Vocational Learning in the School of Health and Social Care at LSBU. She is an Occupational Therapist.
--- School/Division:
Health and Social Care / Institute of Vocational Learning
Job title:
Senior Lecturer
Senior Lecturer in the Institute of Vocational Learning with a particular focus on the Bands 1-4 workforce
---
School/Division:
Health and Social Care / Institute of Vocational Learning
Job title:
Senior Lecturer
Sarah is an experienced health and social care professional. She is passionate about relationship-based practice and supporting those who are marginalised in society. She has always had a keen interest in Public Health and has been involved in sexual health and relationship education.
---
School/Division:
Health and Social Care / Institute of Vocational Learning
Job title:
Associate Professor
Richard is a Registered Nurse (Adult). He completed a BSc (Hons) and an MSc in Nursing, and is currently undertaking a Professional Doctorate at LSBU.
---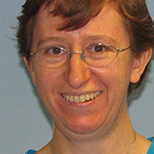 School/Division:
Health and Social Care / Institute of Vocational Learning
Job title:
Director of the Institute of Vocational Learning
Lesley leads the staff in the Institute of Vocational Learning, which supports career development for working professionals.
---
School/Division:
Health and Social Care / Institute of Vocational Learning
Job title:
Director of Vocational Learning Developments
Sheelagh is responsible for delivering bespoke and flexible programmes of training and education for the unqualified workforce in the NHS.
--- School/Division:
Health and Social Care / Institute of Vocational Learning
Gavin works for the Institution of Vocational Learning and is involved in its Workshops. His background is general nursing with an interest in Infectious Diseases. Gavin is also retraining as a counsellor/psychotherapist.
---
Facilities
Teaching and learning
You'll learn in a supportive environment with regular contact time, lectures, seminars, workshops and case studies. We encourage students to be self-directed in support of their course work and related learning activities. The course tutors will also offer individual appointments as necessary. As well as this, we also have regular monitoring points at the end of each module, to ensure the course meets your expectations. However individuals will meet with their personal tutor on a regular basis.
We also encourage you to engage with the Employability Service to make sure you have the best prospects for employment after you graduate. The Employment Service will help you explore your options by deciding a career focus, helping with placements and job applications.
Percentage of time spent in different learning activities

| | Lectures and seminars | Self-directed study | Work-based placements |
| --- | --- | --- | --- |
| Year 1 | 33% | 0% | 67% |
| Year 2 | 33% | 67% | 0% |
| Year 3 | 23% | 19% | 58% |
Entry requirements
2018 Entry
A Level CCC and 5 GCSEs A*-C including Maths and English or equivalent (reformed GCSEs grade 4 or above); or
BTEC National Diploma MMM and GCSEs Maths and English A*-C (reformed GCSEs grade 4 or above) or equivalent; or;
Access to HE qualifications with 45 Merits and GCSEs Maths and English A*-C (reformed GCSEs grade 4 or above) or equivalent; or;
Equivalent level 3 qualifications worth 106 UCAS points and GCSEs Maths and English A*-C (reformed GCSEs grade 4 or above) or equivalent;
We welcome qualifications from around the world. English language qualifications for international students: IELTS score of 6.0 or Cambridge Proficiency or Advanced Grade C.
How to apply
Apply now for a full-time course starting this September through Clearing.
Call 0800 923 8888 to speak to one of our dedicated Clearing advisors who'll take you through your application or DM us on social media. We're open 7am – midnight on 16 August and 7am – 7pm on 17 August.
You can also speak to us in person at one of our clearing application sessions.
If you're applying for a health and social care course use our online application service.
For more information visit our Clearing page.
Part-time course
Please follow the instructions on the table below to apply for a part-time course.
International students
International (non Home/EU) applicants should follow our international how to apply guide.
2019 entry
International students
Instructions for Home/EU applicants
Mode
Duration
Start date
Application code
Application method

Mode

Full-time

Duration

3 years

Start date

September

Application code

L510

Application method

Mode

Part-time

Duration

5 years

Start date

September

Application code

4608

Application method
For full-time courses, please send your applications through the Universities and Colleges Admissions Service (UCAS) using our code L75. UCAS is the organisation responsible for managing applications to higher education courses in the UK.
For part-time courses, you can apply directly to the University.
For more details on how to apply (full-time and part-time) see our how to apply page.
Accommodation
Once we have made you an offer, you can apply for accommodation. You can rent from LSBU and you'll deal directly with the university, not third party providers. That means we can guarantee you options to suit all budgets, with clear tenancy agreements and all-inclusive rents that include insurance for your personal belongings, internet access in each bedroom and on-site laundry facilities.
Or, if you'd rather rent privately, we can give you a list of landlords – just ask our Accommodation Service.
Read more about applying for accommodation at LSBU.
Finance
You don't need to wait for a confirmed place on a course to start applying for student finance. Read how to pay your fees as an undergraduate student.
Fees and funding
For more information, including how and when to pay, see our fees and funding section for undergraduate students.
Please check your fee status and whether you are considered a home, EU or international student for fee-paying purposes by reading the UKCISA regulations.
Possible fee changes
The University reserves the right to increase its fees in line with changes to legislation, regulation and any governmental guidance or decisions.
The fees for international students are reviewed annually, and additionally the University reserves the right to increase tuition fees in line with inflation up to 4%.
Scholarships
We offer several types of fee reduction through our scholarships and bursaries. Find the full list and other useful information on our scholarships page.
Case studies
Select a case study and read about practical project work, students' placement experiences, research projects, alumni career achievements and what it's really like to study here from the student perspective.
Prepare to start
DBS
You need to declare any previous convictions, cautions, warning or reprimands through the Disclosure and Barring Service (DBS). Find out more on the DBS process for applicants.
To see when and if convictions and cautions are removed from the DBS certificate check the filtering rules for the criminal record check certificates.
For more information please read our DBS FAQs.
To complete the DBS application and get your ID documents checked, please follow the steps below:
Step 1:
Complete the online DBS application and ensure you refer to the corresponding DBS course title when completing your application, to ensure we can track your application.
Organisation: LSBUHSC
Password: london2013
If you already have a DBS certificate and are part of the DBS update service, we need to see the hard copy of your DBS certificate. You'll also need to e-mail hscdbsoh@lsbu.ac.uk the details below so that we can perform a status check on the update service website:
Your DBS certificate number
Your name as it is on the DBS certificate
Your date of birth
Step 2:
Bring 3 accepted ID documents by 28 September so we can verify your application. You can visit the Southwark Student Help Desk in the K2 building during working hours, Monday-Friday (9am-11am, 1pm-4pm). No appointment is needed.
Please note:
If you are unable to physically come to campus and show your 3 forms of required ID, you can use the Post Office which offers an identity document checking service for a fee of £10.50.
Take photocopies of your 3 items of ID documents and your 3 original documents with you to the Post Office.
The Post Office will stamp the form and the photocopies and give them back to you
The documents will be scanned (including the Post Office receipt so that we know that it has gone through due process) and sent to hscdbsoh@lsbu.ac.uk.
If you have further questions you can email hscdbsoh@lsbu.ac.uk.
Enrolment
Before you start your course we'll send you information on what you'll need to do before you arrive and during your first few days on campus. You can read about the process on our new students pages.
Occupational health
Please read our guide to immunisation, screening and health clearance.
If you have met the conditions of your offer download and complete an online medical questionnaire. This will go to our current occupational health provider. You can only enrol on your course when this is complete. For further information please read our Occupational Health FAQs.
Vaccination screening
Read our Vaccination Screening Advisory Letter (PDF File 126 KB).
Before you enrol on your course take the GP Vaccination and Screening History Form (PDF File 117 KB) to your GP for them to complete, sign and stamp.
Once you've enrolled take the form to the meeting with the occupational health nurse so the nurse can check your immunisation status and confirm this for your placement. If you do not complete the occupational health process you cannot go on placement and this may jeopardise your continuation on your course.
If you have any questions you can email hscdbsoh@lsbu.ac.uk.
Holidays
Your holiday periods will not follow the normal University timetable because of placements. You'll receive more details once you start your course.
Practice placements
Most health and social care courses' practice placements will operate outside normal working hours e.g. evenings, nights, weekends and bank holidays.
Uniform
Most placements will require you to wear a uniform on placement or during some practical sessions in our skills laboratories. This will be provided along with a formal name badge.
You'll have to pay for any additional or replacement uniforms. For more information, see our uniform FAQs.
Preparatory reading list
The Student's Companion to Social Policy. Pete Alcock. Margaret May & Sharon Wright. 2012 Book
A Beginner's Guide to Evidence-based Practice in Health and Social Care
Aveyard, Sharp 2013
Managing in health and social care
Martin, Charlesworth, Henderson 2010
Leadership and Management in Health & Social Care and Children & Young People's Services. Joanne McKibbin and Alix Walton. 2012
Social Policy In Britain. Alcock and May. 2014. 4th edition
Social policy for social welfare professionals: tools for understanding, analysis and engagement. Graham Simpson and Stuart Connor. 2011
Medical law and ethics. Herring. 2014
Top of page
Top of page