Unistats
What is Unistats?
Key Information Set (KIS) Data is only gathered for undergraduate full-time courses. There are a number of reasons why this course does not have KIS data associated with it. For example, it may be a franchise course run at a partner college or a course designed for continuing professional development.
Overview
This award-winning Bachelors degree course covers all key aspects of games development, game programming and game design from a practical perspective. The course has been named top in the UK for talent development (TIGA awards 2016).
You'll create games for a wide range of gaming platforms: computer games, arcade games, gaming consoles, mobile games and online multi-player gaming.
7 reasons to study games here
Happy students: No.1 London Modern University for Overall Satisfaction in Design Studies (National Students Survey 2016) and No.3 in London for student satisfaction in Art and Design (Complete University Guide 2018)

Breaking boundaries: The course is a centre of excellence for virtual and augmented reality games research in London and also offers development experience in pervasive gaming.

Industry expertise: Taught by professionals working in the games industry the course content anticipates and goes beyond industry trends in order that you graduate with cutting edge skills.

Industry links: Our lecturers coordinate the London Chapter of the International Game Developers Association (IGDA) and while on the course students' work on international game development projects with organisations such as UNICEF.

Multi-million pound Elephant Studios: Arri Cameras, Dolby Atmos Surround Sound studios and cinemas, grading suites, news room and games design centre, digital design suites, and industry-ready film and photographic studios.

Work experience: Take advantage of volunteering opportunities with the game publishers Ubisoft and Bethesda – and our connections with Eurogamer, BAFTA, Sony, Eidos, Ubisoft, Bethesda, Nintendo, and video game magazine publishing houses including Future and Imagine.

Inspiring location: a short walk to the Southbank Centre, National Theatre, BFI IMAX, Tate Modern, Royal Festival Hall, The Old Vic Theatre, and The Young Vic.
This degree course covers...
game and level design
life drawing and anatomy
creation and manipulation of 2D graphics
3D modelling
sound engineering
character design
animation
motion capture
script writing
creative and organisational skills specific to game production and leadership roles.
This course was previously called Game Cultures.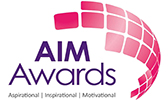 AIM Awards is the specialist awarding organisation for the Games, Animation and VFX Industries, chosen by major employers to develop this innovative Level 3 Extended Diploma in Games, Animation and VFX Skills with the purpose of preparing students for high level degree courses and Apprenticeships.

LSBU currently offers guaranteed interviews to any AIM Awards student wishing to apply for

Game Design and Development

who has successfully passed level 3 or Level 3 equivalent exams.
Accreditations
Key course information - ordered by mode
Mode
Duration
Start date
Location

Mode

Full-time

Duration

3 years

Start Date

September

Location

Southwark Campus
Case studies
BA/BSc Game Design and Development student Otavio Pliger shares how his course has encouraged him to pursue his dream career in the gaming industry.

LSBU Games Design and Informatics students collaborate on a unique inter-disciplinary Games Jam challenge to create accessible games
Modules
Methods of assessment for course overall: 83% coursework
Year 1
2D Game design
Understanding the principles and practice of game design is a crucial first step in enabling you to build innovative games. In 2D Game Design you'll learn the key elements involved in videogame production by creating a digital game. As a group, you'll develop a game concept and then, in specialist production teams designed around key game industry roles (e.g. producer, artist, designer, sound engineer, programmer) and with an emphasis on QA, you'll realise their game vision. We'll familiarise you with professional skills crucial to the game development process: managing the game asset pipeline, strategies for meeting deadlines, game development project management techniques and, of course, team work. Assessment: group assessment of a game (50%), and an individual assessment of design/programming element taking the form of a level of the game, containing both play element and cut sequence (50%).
Art and sound design
In order to engage effectively in the process of videogame design and development, you need to understand how art and sound perform together as the fundamental building blocks of digital play spaces. In this module you'll learn design techniques and processes integral to art and sound design in videogames. Specifically, you'll learn to observe, record, express and represent both objects and sounds, and, in doing so, explore the interrelationship of the visual and audio in the context of videogame development. The skills you learn in this module will prove invaluable for the complementary 2D Game Design module, whilst also providing a bedrock for production work you take on in subsequent modules. Assessment: Character design—art: oral presentation supported by sketchbook (30%), Character design—sound: oral presentation supported by digital sound files organised in student's sound database (30%) and Cartoon strip/ storyboard cutscene, with an original soundtrack (30 seconds to 1 min) supporting character design. The soundtrack needs to incorporate voice, foley, soundFX and ambient sounds (40%).
Memory games (theory module)
Memory Games traces the rich cultural heritage of videogames. In this module we discuss pivotal events in videogame history and, along the way, pay homage to the designers, developers and players who have made the industry what it is today. During this module you'll take a personal journey, reflecting on the games you play, see why you began to play them and explore what it is about the games you play that makes you continue playing them. Central to this voyage of discovery will be recognising the crucial role the past plays in shaping the games they are going to create in the future. Assessment: 1,500-word videogame essay (75%), and an in-class exam (25%).
3D modelling
3D Modelling introduces the process of creating models in 3D. You'll explore the connections between 2D art and 3D modelling, examining issues such as: perspective, texturing, rendering and lighting. Skills acquired in the 3D Modelling module will prove invaluable for your second and third year production work. Assessment: 3D environment model(s), supported by accompanying workflow post-mortem (100%).
Industry and professional practice
The game industry is one of the most exciting and compelling creative industries to work in, but it is also one of the toughest. Not only is it hard for a young professional to get his or her foot in the door, but rapid technological developments and a lack of open exchange of information due to fierce competition between game companies, make it hard to keep ahead of the game. Industry and professional practice is a module designed to tackle both of these challenges. Through a series of innovative master classes you'll gain insight and knowledge from a diverse group of game industry experts. At the same time, you'll learn the professional codes and conventions of the game industry and develop the professional skills they need to get a job in the game industry. Assessment: game pitch (40%) and CV and portfolio (60%).
The creative industries
A lecture series with accompanying seminars on the topic of The Creative Industries, and visits to TechCity UK and other centres of artistic practice. Assessment: a 1,500-word essay (100%). You'll be given a small range of suggested topics, but you'll also be able to pick a topic of your own choosing, assisted by your seminar group leader.
Year 2
Story design
All video games tell a story, even Space Invaders. In the twelve-week module Story Design, you'll learn the fundamentals of good writing regardless of intended medium, and then focus more closely on video game specific mechanics, with an emphasis on practical knowledge - how to work with a writer, what formats you need to understand and how to get a job in the first place. We'll strike a balance between the cinematic, high-production values of AAA fare and the more experimental, cutting-edge realm of bedroom development. Even if you have no intention of writing professionally, knowledge of dramatic interactive techniques can still be a fundamental principle of work in production, art and design, and can help you to work with writers in the future. Assessment: a 1,000-word project proposal (25%), and script extracts for beginning and end cut scenes together with the step outline diagram (75%).
Character modelling and animation
Character Modelling and Animation extends the core art concepts, skills and techniques covered in the first year. Here you'll embark on an essential game art task: creating an animated story. You'll learn advanced character modelling techniques and get to grips with the animation pipeline. You'll attend bi-weekly observational and life drawing sessions to support you develop of traditional drawing skills—an essential requirement for game artists. Assessment: portfolio (100%).
3D level design
Stepping up a gear, you will enhance your design skills by creating a game level in 3D using an industry-recognised game engine. The module not only provides you with the practical skills required to effectively create 3D levels, but introduces two key industry professional skills: pitching and writing design documentation. Prior to beginning level production you'll first "pitch" the 3D game your levels will be found in. Then, once green lighted, you'll produce effective written documentation to refer to whilst making your levels. You'll need to think consistently and critically about ideas of play and playing. Assessment: Part 1 - level design document, supported by a 1,000-word game pitch explaining the 3D level (25%); and Part 2 - a 3D level supported by development diary and video walk-through (75%).
Re:creation
Re:Creation marks the halfway point of your degree. Crucially, the Re:Creation module explores the requirements and expectations of two key level 6 modules: the 10,000 word dissertation and the Advanced Game Project. To this effect, you'll identify a potential area of interest for the dissertation, synthesize the various kinds of theory that you have encountered so far on the course and, conduct a literature review in their area of interest. This literature review will provide you with the necessary knowledge required to hone your dissertation ideas and prepare your dissertation proposal. The module also requires you to take an in-depth look at your own professional practice, while planning for the future. You'll prepare for year three's Advanced Game Project module by undertaking one of the most challenging formal communication tasks in the game industry: pitching a game concept. Assessment: 4,500 word dissertation proposal (50%), and a Game Project Pitch and accompanying panel interview (50%).
Game programming
Every game requires coding. In this module you'll explore key concepts in programming and learn how to apply them to their own game project. Throughout the module sessions you will not only develop your understanding of the fundamentals of game programming, but also further develop your understanding of the game production processes you learned in year 1. You'll also be expected to schedule and accurately track game programming tasks. The module will not only provide you with a conceptual understanding of the programming of games, but will provide you with key project planning and management skills that you can then apply to next year's Advanced Game Project work. Assessment: game programming task (25%) , and a game project (75%).
Collaborative practices
One of the advantages of studying in the School of Arts and Creative Industries is that students have access to all of the student talent enrolled at the school. The Collaborative Practice module sees students across multiple creative media disciplines—film, photography, sound design, games, digital design-- working in development teams to create a compelling and marketable project from initial idea to completion. In doing so, you'll learn how to respond to a brief set by industry and gain essential knowledge about areas related to games. An added bonus is making contacts that you'll most likely keep for life. Assessment: portfolio 100%.
Year 3
Advanced game project (triple module)
In this module you run a small game development in which you develop the game you pitched in year two. In doing so, you'll demonstrate your skills as a game designer and producer. Moreover, you'll further develop your particular game specialism (e.g. artist) by freelancing on other students' projects. During the module you define a clear brand for your company, plan carefully, protect your assets, manage freelancers and ensure that everything gets done on time. Further, each week you are responsible for demonstrating progress to and documenting feedback from a 'publisher' team comprised of industry specialists. Assessment: Pre-production documents including game concept, game requirements and game plan and business documentation (10%), a playable prototype game or game level(s) (15%), a professionally realised game or game level(s), delivered as a playable build (75%).
Tangible play
So far, you have learned to design and create games at the desktop. Now we move away from the screen and venture into the real world. In this module, you meet with an industry client who will set a game brief they need to respond to by producing both an innovative accessible game prototype and a unique hardware input device for playing the game they've designed. This module asks you to push the boundaries of play and innovation and to consider the everyday landscape as a limitless playground, whilst meeting the requirements of an external client. Assessment: portfolio assessment 100%.
Dissertation (double module)
University-level study involves high-level advanced thinking. This is one of the key factors that differentiates university study from general game training courses. In this module, you'll have the opportunity to conduct original research in an area of your passion or interest directly related to your chosen games specialisation. Drawing on the theoretical and practical understanding you will now have at this point in the course, you will explore a specific subject area of your choice under the guidance of an experienced supervisor. The final dissertation is seen as the expression of your intellectual development, but it's also a good way of demonstrating your ability to a potential employer. Assessment: one 10,000 – 12,000 word dissertation.
Modules are assessed through individual and group projects, development work related to industry roles (e.g. 3D model or game script), critiques, oral presentations and pitches, written reports and essays.
Employability
The UK was estimated to be the 6th largest video game market in 2014 in terms of consumer revenues, after the US, China, Japan, South Korea and Germany (Newzoo). It is worth over £3.9bn to the UK economy, and has increased in value by 10% from 2013. There is also expanding cross-linking between the games and film industry globally. Read more about the UK games industry.
The course is ideal for you if you want to pursue a design or development role within the games industry, or a game-related job in connected industries such as user experience design, journalism or PR or project management.
Recent graduates from this industry-recognised and established course have subsequently moved into producer and senior manager positions in the games industry. The Game Design and Development BA will give you a wide range of skills enabling you to choose from a number of career paths within the expanding UK and international games industry. Consider becoming a games designer, character and environmental artist, story designer, scriptwriter, quality assurance tester, programmer, editor, producer, special effects technician, audio engineer or sound designer.
Computer Games Designer and Developer
Games developers cover a wide range of roles involved in producing games for personal computers and tablets, online multiplayer gaming, arcade games, mobile phones and gaming consoles. Developers can work in the design sphere (art and animation) or programming. It's a very fast-moving and dynamic, multi-billion pound industry. Games can involve years of development in the creation of complete cultures and social structures of complex worlds or be as simple as a fast-play game on a mobile phone. There are also increasing synergies and relationships between the gaming and film industries. Read more about becoming a designer or developer.
Quality Assurance Tester
A quality assurance tester can expect to test games and log bugs. This is a popular entry level position into development, before progressing onto more senior roles in design, production or management. Other jobs, such as concept art design, where characters and the game environment are storyboarded usually require more specialised knowledge and experience.
Most of the work is office-based, with plenty of time spent in front of computer screens. As deadline pressure grows, it's common to see plenty of over-time. The average salary for a games developer is £31,964. (Prospects)
Experience
During the course we encourage you to engage with outside professional bodies as a means of increasing your profile and gaining experience. Our students have worked with TT Fusion, Crytek, THQ, Electronic Arts, Buena Vista (Disney's game development arm), Square Enix, Sega and PlayGen.
One group of our first-year students was commissioned by the BBC to produce freelance games content. And a group of our second-year students was successfully placed in the highly prestigious Dare to be Digital festival, sponsored by the BBC, Channel Four, Microsoft, Electronic Arts, the Scottish Executive and Rockstar.
If you graduate from this course, you will be able to apply for further study at postgraduate level.
LSBU Employability Service
We are University of the Year for Graduate Employment - The Times and Sunday Times Good University Guide 2018
LSBU is committed to supporting you develop your employability and succeed in getting a job after you have graduated. Your qualification will certainly help, but in a competitive market you also need to work on your employability, and on your career search.
As an LSBU student you have access to the Employability Service and its resources during your time here and for two years after you graduate.
Our Employability Service will support you in developing your skills, finding a job, interview techniques, work experience or a placement/internship, and will help you assess what you need to do to get the career you want at the end of your course. LSBU offers a comprehensive Employability Service, with a range of initiatives to complement your studies, including:
Direct engagement from employers who come in to network with students
Job Shop – daily drop in service to help with, tailoring CVs, cover letters and applications, sourcing online resource, mock interviews and general job searching. One to one appointments for further support also available
Mentoring and work shadowing schemes
Higher education achievement report - The HEAR is designed to encourage a more sophisticated approach to recording student achievement, which acknowledges fully the range of opportunities that LSBU offers to our students.
It pulls into one certificate: Module grades, Course descriptions, Placements, LSBU verified extra-curricular activities
Employability workshops - delivered free to students all year round on a variety of related topics
Careers fairs throughout the year to really focus your thoughts on a career after university
Find out about any of these services by visiting our student employability page
Professional links
As one of the most established games courses in the UK, over the past ten years the Game Design and Development course has developed an exceptional international network of contacts across all sectors of the games industry. Our lecturers coordinate the London Chapter of the International Game Developers Association (IGDA) and while on the course students work on international game development projects with organisations such as UNICEF.
The 'out-of-school' perks of being on this course are great, like all the conventions and conferences we are able to attend or volunteer at. There are a lot of opportunities to experience the games industry, hands-on.

Melissa Larsson
We are also members of UKIE and TIGA, are part of the prestigious university games consortium BUGS, and the course director was one of the founders of the Digital Games Research Association and the London Game Research Group. Each year students have the opportunity to volunteer with the game publishers Ubisoft and Bethesda. Our course staff have strong connections with Eurogamer, BAFTA, Sony, Eidos, Ubisoft, Nintendo, and video game magazine publishing houses including Future and Imagine.
The course has an annual guest lecture programme and we host numerous game industry conferences throughout the year. Each year we host the annual IGDA videogame writing panel and Game Camp. In September 2014 we hosted the European Women in Games conference and in December 2014 we hosted Adventure X, a two-day long adventure game symposium.
A selection of previous industry speakers:
Rhianna Pratchett, Tomb Raider, Heavenly Sword, Overlord, Mirror's Edge
James Swallow, Deus Ex 3, Maelstrom, Star Trek Invasion
Andrew S. Walsh, Fable: Legends, Prince of Persia, Harry Potter
Tom Jubert, FTL, Penumbra, Talos Principle
Mike Bithell, Thomas Was Alone, Volume
Dan Pinchbeck, Dear Esther, Amnesia: A Machine for Pigs
Ed Stern, Splash Damage
Roisi Proven, Supermassive Games Ltd.
Rob Bartholomew, Bethesda Softworks
Josh Zammit, Electronic Arts
Mark Morris and Chris Delay, Introversion.
Rudolf Kremers, Eufloria
---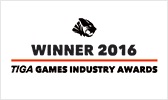 LSBU was shortlisted firstly in the category of best educational institution and secondly in the category of best education initiative & talent development. The latter nomination is for LSBU's collaboration with specialist-technology charity Lifelites, which provides games and game hardware designed by LSBU students to terminally-ill children in hospices.
The collaboration between LSBU and Lifelites is explained by GamesAid.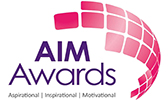 AIM Awards is the specialist awarding organisation for the Games, Animation and VFX Industries, chosen by major employers to develop this innovative Level 3 Extended Diploma in Games, Animation and VFX Skills with the purpose of preparing students for high level degree courses and Apprenticeships.

LSBU currently offers guaranteed interviews to any AIM Awards student wishing to apply for

Game Design and Development

who has successfully passed level 3 or Level 3 equivalent exams
Staff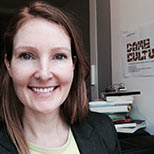 School/Division:
Arts and Creative Industries / Creative Technologies
Job title:
Course Director - Game Design and Development
One of the top 30 Women in Games 2016, Siobhan Thomas is Course Director of the BA / BSc (Hons) Game Design and Development degree at LSBU. Siobhán is a game designer and writer specialising in augmented reality and pervasive learning games.
---
Facilities
A dedicated Games studio, motion capture studio, green screen, sound studio, photography studio, specialist library resources.
The Game Design and Development modules are predominantly taught in a specialist Games Studio which features custom-built high-spec PCs and game consoles. Students have access to the Game Studio outside of teaching hours for playing games and working on game projects. You'll spend much of your production time planning, designing and prototyping games using applications such as:
The Unity Game Engine
3D Studio Max and Maya
Zbrush, Adobe Photoshop
Motion Builder
The Unreal Development Kit
Oculus Rift SDK
Leap Motion VR SDK
Cubase, Logic, Sound Forge, Audacity, Audition and FMod.
Teaching and learning
This industry acclaimed course is situated within the School of Arts and the Creative Industries in innovative facilities within our new Media Centre, Elephant Studios at LSBU. Students are able to draw on the staff and student expertise in the film, sound design, creative writing and performance courses. Our approach is grounded in the traditions of art and design, but informed by critical theories drawn from the established international field of Game Studies. You'll benefit from dedicated one-to-one guidance by our experienced lecturers who are active in Game Studies research. As a result, you'll have access to a substantial body of cutting-edge research that will help foster your own practical and intellectual development.
The course has excellent and longstanding ties with industry. All our specialist staff currently work in the games industry, and we regularly host game industry events and welcome guest speakers. We pride ourselves on our ability to anticipate industry and academic trends, and encourage you to achieve your potential by applying this knowledge within your work.
LSBU is number 1 amongst London Modern universities for course satisfaction in Design and Crafts.

Guardian League Tables 2016
Percentage of time spent in different learning activities

| | Lectures and seminars | Self-directed learning |
| --- | --- | --- |
| Year 1 | 28% | 72% |
| Year 2 | 31% | 69% |
| Year 3 | 16% | 84% |
Entry requirements
2018 Tariff
A Level BCC or;
BTEC National Diploma MMM or;
Access to HE qualifications with 9 Distinctions 36 Merits or;
Equivalent level 3 qualifications worth 106 UCAS points
Applicants must hold 5 GCSEs A-C including Maths and English or equivalent (reformed GCSE grade 4 or above)
We welcome qualifications from around the world. English language qualifications for international students: IELTS score of 6.0 or Cambridge Proficiency or Advanced Grade C.
Fees and funding
Fees are shown for new entrants to courses, for each individual year of a course, together with the total fee for all the years of a course. Continuing LSBU students should refer to the Finance section of our student portal, MyLSBU. Queries regarding fees should be directed to the Fees and Bursary Team on: +44 (0)20 7815 6181.
UK/EU fee:

£9250

International fee:

£13125

AOS/LSBU code:

4989

Session code:

1FS00
Total course fee:
UK/EU
£27750
International
£39375
For more information, including how and when to pay, see our fees and funding section for undergraduate students.
Possible fee changes
Current regulatory proposals suggest that institutions will be permitted to increase fee levels in line with inflation up to a specified fee cap. Specifically, LSBU may be permitted to increase its fees for new and existing Home and EU undergraduate students from 2017/18 onwards. The University reserves the right to increase its fees in line with changes to legislation, regulation and any governmental guidance or decisions.
The fees for international students are reviewed annually, and additionally the University reserves the right to increase tuition fees in line with inflation up to 4 per cent.
Scholarships
We offer students considerable financial help through scholarships, bursaries, charitable funds, loans and other financial support. Many of our scholarships are given as direct tuition fee discounts and we encourage all eligible students to apply for our Access Bursary. New home full-time undergraduate students meeting eligibility criteria could receive a £1,000 cash bursary by joining us in the 2017/18 academic year. Find out more about all our scholarships and fee discounts for undergraduate students.
International students
As well as being potentially eligible for our undergraduate scholarships, International students can also benefit from a range of specialist scholarships. Find out more about International scholarships.
Please check your fee status and whether you are considered a home, EU or international student for fee-paying purposes by reading the UKCISA regulations.
Case studies
Select a case study and read about practical project work, student's placement experiences, research projects, alumni career achievements and what it's really like to study here from the student perspective.
Prepare to start
We help our students prepare for university even before the semester starts. To find out when you should apply for your LSBU accommodation or student finance read the How to apply tab for this course.
Applicant Open Days
To help you and your family feel confident about your university choice we run Applicant Open Days. These are held at subject level so students start getting to know each other and the academic staff who will be teaching them. These events are for applicants only and as an applicant you would receive an email invitation to attend the relevant event for your subject.
Enrolment and Induction
Enrolment takes place before you start your course. On completing the process, new students formally join the University. Enrolment consists of two stages: online, and your face-to-face enrolment meeting. The online process is an online data gathering exercise that you will complete yourself, then you will be invited to your face-to-face enrolment meeting.
In September, applicants who have accepted an unconditional offer to study at LSBU will be sent details of induction, which is when they are welcomed to the University and their School. Induction helps you get the best out of your university experience, and makes sure you have all the tools to succeed in your studies.
Read more about Enrolment and Induction.
Preparatory Reading List
Chandler, H. (2009). The game production handbook (2nd ed.). Hingham Mass.: Infinity Science Press.
Salen, K.; Zimmerman, E. (2004). Rules of play : game design fundamentals: Cambridge, Mass. : MIT Press.
Top of page

Course Enquiries - UK/EU
Tel: 0800 923 8888
Tel: +44 (0) 20 7815 6100
Get in touch
Course Enquiries - International
Tel: +44 (0) 20 7815 6189
Get in touch
Top of page