Unistats
What is Unistats?
Key Information Set (KIS) Data is only gathered for undergraduate full-time courses. There are a number of reasons why this course does not have KIS data associated with it. For example, it may be a franchise course run at a partner college or a course designed for continuing professional development.
Overview
The course covers the main themes of crime scene investigation, the scientific analysis of evidence retrieved, and interpretation of these experimental results. The study of theory is matched by practical work and at each level there is the opportunity to carry out your own investigation.5
5 reasons to study here
Great teaching: Staff members are experts in their respective fields - and rated by students as - No.1 University in London for Teaching in Forensic Science (National Students Survey 2016).

Professional accreditation: Accredited by The Chartered Society of Forensic Sciences.

Research quality: No.2 London modern university for research quality in Forensic Science (Complete University Guide league table, 2018).

Professional links: Close links with police and fire services, who regularly provide guest lecturers.

Dedicated facilities: Our specialised labs have an extensive range of analytical instrumentation dedicated to forensic science students.
This degree course covers...
Forensic science is the application of scientific techniques to the investigation of crime with the presentation of scientific evidence in a court of law. This course covers:
biology
chemistry
physics
law
investigative science
weapons technology
DNA analysis
scenes of crime investigation
forensic indicators
explosion and fire
The art of delivering and communicating your results as a forensic expert is developed by mock courtroom sessions during the course.
Accreditations
Key course information - ordered by mode
Mode
Duration
Start date
Location

Mode

Full-time

Duration

3 years

Start Date

September

Location

Southwark Campus
Case studies
For our BSc (Hons) and MSc Forensic Science students, DNA analysers are essential industry-standard equipment used by forensic scientists in helping build DNA profiles.

Nita Thorpe is a BSc (Hons) Forensic Science graduate who studied the subject at college and believes her degree from LSBU will leave her well placed to enter the industry.
Modules
Year 1
Introduction to Forensic Science
This module is designed to introduce you to the scope and nature of forensic science. One of the main themes through this introductory module is to emphasise the various roles that fall under the forensic science remit and the skills required to perform well in a forensic science laboratory. The module is aimed at students with a basic knowledge of forensic science and aims to enhance this background knowledge. You'll begin the lecture course by appreciating the relevance and application of the role of forensic science in the wider context. This module provides a general overview of what areas may be introduced over the three year degree course. Assessment method: 100% coursework.
Scientific Skills This module will provide you with a foundation for the study of science at undergraduate level. The basis for the module will be the context, planning and execution of experimental work, along with analysis and presentation of experimental data. A substantial component of study will involve activities in effective written communication and the writing of laboratory reports in particular. Assessment method: 100% coursework.
Fundamentals of Measurement and Instrumentation
This module centres on the basic skills that all scientists need to be conversant with. It comprises a series of laboratory workshops that give practical experience in the areas of physics. It also introduces one of the central principles of forensic science, that of quantitative measurements and their interpretation and manipulation. The theoretical component of the module is based around understanding the measurement process, the significance of the measurement units and the mathematical manipulation of the data obtained to produce results of use to the analyst. The relevant mathematical skills needed to achieve this will be provided within the module. You'll also be introduced to the main types of electronic measurement transducer and the electrical measurement principles needed to understand the measurement function. On completion of the module, you'll have acquired knowledge in the application of basic mathematical concepts in the treatment and interpretation of measured data, covering areas such as geometry and special measurements, algebraic formulation and manipulation, graphical analysis, statistics and calculus. Assessment method: 100% coursework.
Biology of the Cell
This is an introductory module providing a foundation for further studies in all areas of biology and biosciences. You'll be introduced to the cellular organisation of living organisms and you'll explore the organisation and functions of eukaryotic cells. You'll focus on the regulation of cellular homeostasis and metabolism, including the flow of energy and genetic information, cell death, renewal and differentiation and their relation to human health and disease. In addition, you'll be introduced to current research approaches and methods for studying cells and manipulating genes. Assessment method: 100% coursework.
Core and Materials Science
This is an introductory unit providing a foundation in physical sciences relevant to the study of forensic science. The first part of the unit will introduce you to the nature of matter. The second part of the module will look at the classification of materials, including their physical and chemical nature, and will contextualise this in terms of forensic science. Assessment methods: 50% coursework, 50% exam.
Introduction to Law for Forensic Scientists
This module is designed to introduce you to the English legal system. It will look at the main sources of law, the hierarchy of the court system and the doctrine of precedent. It will consider the role of Parliament in the creation of statutes, the rules which are applied to interpret those statutes and the role of the European Institutions. As an example of a statute, this module will look at police powers under the Police and Criminal Evidence Act 1984. The module will also study the structure and the personnel of the legal profession, including the judiciary, the role of lay persons such as magistrates and jurors, the procedure followed at trial and the purposes and scope of sentencing. Assessment method: 100% coursework.
Year 2
Explosion, Fire and Firearms
This module will introduce you to fire investigation and fire dynamics, explosions and explosives, and firearms discharge. The main theme linking all aspects of the course is chemical energy release through the oxidative process termed combustion. Explosions are very rapid oxidations and bullets are propelled by an explosive charge normally called a propellant. The course has three main themes:
fire dynamics in buildings and fire investigation, explosives and explosions, propellants and ballistics. This course of study is relevant to both incident investigation and criminal investigation. For example, the origin of explosion and fire may point towards criminal intent or may simply be caused by accidental events or negligence. This module will also introduce the analysis of incidents where firearms discharge has occurred, including analysis of firearm discharge residues. The module is supported by laboratory work. Assessment methods: 50% coursework, 50% exam.
Criminal Law for Forensic Scientists
This module is designed to introduce you to criminal law. That is, to introduce non-law students to the basic principles of criminal procedure and liability, exploring the statutory and common law sources on which the law is based. You'll be guided through a linear approach to the operation of the criminal process, starting with the institutions and terminology of the criminal law, through the law relating to police powers and aspects of substantive criminal law. Assessment methods: 30% coursework, 70% exam.
Marks and Traces
This module will provide you with a basic understanding of the approach and investigation of a crime scene and will provide you with practical knowledge of different types of marks and traces evidence that may be encountered at a crime or other scene. As any object may become physical evidence during a forensic investigation, the module will provide the knowledge on how to search for, recognise, collect, package, preserve, analyse and report upon marks and trace evidence. The concepts of forensic identification, forensic individualisation and forensic documentation will each assume a prominent role. The module consists of both lectures and laboratory practical sessions. The theory for each evidence type will be taught in the lecture sessions and then you'll be expected to carry out laboratory examinations and analysis of the relevant evidence type. The laboratory practicals are recorded using documentation similar to that used in operational forensic laboratories, and the final product will be a written witness statement for a court of law, which will be used to complete a mock courtroom exercise. Assessment methods: 50% coursework, 50% exam.
Forensic Biology
This module will introduce some of the biological materials that can be used as evidence in forensic casework. The module will cover the following:
* A range of presumptive tests for body fluids. You'll gain practical experience of using these tests during laboratory sessions.
* The nature and morphology of human and animal hairs. You'll investigate the differences between animal and human hairs in the laboratory.
* The use of immunoassays in forensic science. You'll use ELISA to detect controlled substances in mock body fluid samples.
* The historical use of serology in forensic science. you'll utilise serological techniques to determine if samples are human or animal, and the species of that animal.
* Aspects of forensic entomology and the Body Farm in Texas.
* An introduction to anthropological techniques used in forensic science.
* An introduction into the role of wildlife and plants in criminal investigations. You'll study a range of pollens and diatoms in the laboratory.
The knowledge gained from this module will prepare you for the Biological Evidence module at Level 6. Assessment methods: 50% coursework, 50% exam.
Research Methods
This module is intended to develop your understanding of the research process in the area of applied human sciences. It will provide you with knowledge about main research principles and methodologies for data collection and analysis. You'll gain practical experience in developing a research proposal and analysing data with parametric and non-parametric statistical methods, using both MS Excel and IBM Statistical Package for the Social Sciences (SPSS). Assessment method: 100% coursework.
Measurement and Instrumentation in Forensic Analysis
Modern analytical laboratories house a wide range of analytical instrumentation, which facilitates the detection of a vast array of analytes and, often, their quantification down to PPB (part per billion) or PPT (part per trillion) levels. Irrespective of how sophisticated the instrumentation may be, if it's not used correctly, the results obtained will, at best, be of questionable reliability. It's thus essential that the analyst understands the limitations of each method. This module aims to explain the theoretical basis underpinning the main classes of analytical instrumentation found in most analytical laboratories. You'll be given examples of the applications of each technique, together with explanations of the calculations required in order to interpret the results. You'll gain hands-on experience in the use of most of the methods. Assessment methods: 50% coursework, 50% exam.
Year 3
Incident Investigation
This module is designed to give you detailed knowledge and a good insight into the field of incident investigation. It will give a formal grounding in those techniques of risk analysis necessary to predict the probability and magnitude of an accident, and will discuss the anatomy of several prominent accidents to exemplify accident analysis, reconstruction and determination of root cause.
This module will also introduce you to fire investigation and fire dynamics, explosions and explosives. This course of study is relevant to both accident investigation and criminal investigation e.g. the origin of explosion and fire may point towards criminal intent or may simply be caused by accidental events or negligence. This module will also introduce the analysis of incidents where firearms discharge has occurred, including analysis of firearm discharge residues. The module is supported by laboratory work. Assessment methods: 50% coursework, 50% exam.
Biological Evidence
This module will involve teaching on the procedures and evidential material commonly encountered at scenes of crime against the person such as rape, murder and assault. The teaching will consist of both lectures and practical laboratory sessions. In-depth lectures on topics such as body fluids, hairs and fibres, blood pattern analysis and identification techniques will provide you with a sound theoretical knowledge base on which to build your practical experience. This theory will then be applied to laboratory examinations of biological evidence. The main aim of the module is to demonstrate the types of evidence commonly found in crimes against the person and to provide you with practical experience in the analysis, interpretation and reporting of this evidence. Assessment methods: 50% coursework, 50% exam.
Case Assessment and Interpretation
Any individual who practices within the field of forensic science, whether that may be within the role of a forensic scientist or crime scene examiner, must have an in-depth knowledge of the forensic principles and practices employed in a criminal investigation. A sound knowledge of the processes involved in the progression of a criminal case from crime scene to court is essential. This module will provide you with an insight into the standard operating procedures currently used by forensic providers and some of their partner agencies. The module will concentrate heavily on the Case Assessment and Interpretation model used by the forensic providers and Bayesian theory. You'll also gain knowledge of the role of the expert witness and how expert testimony is presented in a court of law. Assessment methods: 50% coursework, 50% exam.
Research project (with advanced topics in forensic science)
The research project will enable you to carry out research on a focused area of forensic science that interests you. It will enable you to apply the concepts and skills you've gained throughout the undergraduate degree programme, while furthering your experience of planning, reviewing and completing a major piece of research, in addition to preparing a large report of the research in the form of a dissertation. Assessment method: 100% coursework.
Law of Evidence for Forensic Scientists
This module is designed to introduce the function and operation of the law of evidence in the context of criminal matters. It concentrates on the concepts of relevance and judicial discretion and examines the different types of evidence which attract the rules of admissibility and the reasons for that. You'll visit the nearby Inner London Crown Court to observe a part trial and later carry out a Trial Observation at a Crown Court of your choice as a part of your assessment for this module. Assessment method: 100% Coursework
Employability
Forensic science is used to settle an increasing number of criminal cases – making sure law courts have accurate information to determine an outcome of guilty or not guilty. Forensic scientists use a range of scientific techniques and mix parts of biology, chemistry and maths to obtain and analyse evidence from a variety of sources. These include: blood and other body fluids, hair, textile fibres, glass fragments and vehicle tyre marks.
Since the closure of The Forensic Science Service, the Government owned forensic science provider in 2012, the employment market in the field of forensic science has undergone some dramatic changes. In recent years many independent forensic laboratories have been set up or expanded and all of these companies provide forensic services to the criminal justice system. With the expansion of the independent forensic market and the fact the police forces are establishing their own in-house forensic laboratories, employment opportunities for forensic science graduates are on the increase. At LSBU we offer a degree programme that will prepare our students for a professional career in forensic science but we also ensure that our students obtain a whole range of transferable skills which will set them up for careers in other scientific disciplines.
Scientific journalism, the pharmaceutical industry, environmental monitoring, laboratory-based employment and accident investigation are all popular destinations for forensic science graduates.
What to expect from your career
As the course is accredited by the Chartered Society of Forensic Sciences, this allows graduates to work as a forensic scientist. There are three main areas of forensic science: chemistry, biology and drugs and toxicology. Most roles include an aspect of all three. As a forensic scientist you can expect many hours of work which demands strong levels of concentration, attention to detail and a methodical approach.
Forensic scientists can expect to collect and record evidence from places of interest such as crime scenes, then analyse samples using various laboratory techniques. Some forensic scientists work in-house with the police forces, however many forensic scientists are now employed by the private sector.
Some careers such as scientific journalism are unlikely to require further education, although employers will look for relevant experience which can help you stand out from the crowd. Other career options however, such as a toxicologist, will require further training.
Typical salaries
After a few years' experience Forensic scientists can be called to court as a reporting officer. This means you need to concisely and confidently explain to the court what you have found. Salaries after three years' experience are usually around £25,000-£30,000, with senior roles paying around £50,000. (Prospects)
Graduate success stories
Recent graduates from this course have gone onto roles with employers such as: the emergency services; government agencies; medical laboratories and pharmaceutical companies.
Progression to postgraduate studies
If you graduate from this course, you'll be able to apply for further study at postgraduate level.
LSBU Employability Service
We are University of the Year for Graduate Employment - The Times and Sunday Times Good University Guide 2018
LSBU is committed to supporting you develop your employability and succeed in getting a job after you have graduated. Your qualification will certainly help, but in a competitive market you also need to work on your employability, and on your career search.
As an LSBU student you have access to the Employability Service and its resources during your time here and for two years after you graduate.
Our Employability Service will support you in developing your skills, finding a job, interview techniques, work experience or a placement/internship, and will help you assess what you need to do to get the career you want at the end of your course. LSBU offers a comprehensive Employability Service, with a range of initiatives to complement your studies, including:
Direct engagement from employers who come in to network with students
Job Shop – daily drop in service to help with, tailoring CVs, cover letters and applications, sourcing online resource, mock interviews and general job searching. One to one appointments for further support also available
Mentoring and work shadowing schemes
Higher education achievement report - The HEAR is designed to encourage a more sophisticated approach to recording student achievement, which acknowledges fully the range of opportunities that LSBU offers to our students.
It pulls into one certificate: Module grades, Course descriptions, Placements, LSBU verified extra-curricular activities
Employability workshops - delivered free to students all year round on a variety of related topics
Careers fairs throughout the year to really focus your thoughts on a career after university
Find out about any of these services by visiting our student employability page
Professional links
This is the first undergraduate forensic science course in London to have gained professional accreditation from The Chartered Society of Forensic Sciences (CSFS). We also work closely with the City of London Police and various forensic science providers.
---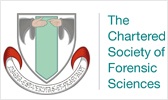 The Chartered Society of Forensic Sciences is an international professional body with members in over 60 countries. Our BSc (Hons) Forensic Science is the first undergraduate degree in London to gain this accreditation.
---
Recent guest lecturers
We have recently held guest lectures by representatives from:
City of London Police;
Metropolitan Police Service;
Prometheus Forensic Services Ltd.;
Home Office Science - Centre for Applied Science and Technology;
Felstead Forensic Training;
Former Forensic Science Service employees.
Placements
Due to the sensitive nature of the work involved, unfortunately we cannot offer work placements with forensic science providers.
Staff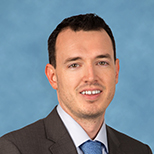 School/Division:
Applied Sciences / Human Sciences
Mark is the newest addition to the teaching staff on the BSc (Hons) Forensic Science programme at London South Bank University.
---
School/Division:
Applied Sciences / Human Sciences
Job title:
Course Director and Senior Lecturer
Sophie Park specialises in biological evidence with interests in the transfer and persistence of trace levels of DNA and DNA profiling.
---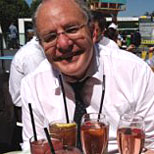 School/Division:
Applied Sciences / Human Sciences
Job title:
Associate Professor; Head of Division of Human Sciences
Clive has been teaching at LSBU for almost 30 years. He started his teaching career by teaching reactor engineering and safety on the BEng degree in Chemical Engineering and working as a member of the Explosion and Fire research group.
---
Facilities
At LSBU we offer our students the opportunity to gain practical experience of undertaking forensic investigations in our well-equipped laboratories. The facilities we have to offer include liquid chromatography-mass spectrometry (LCMS), gas chromatography-mass spectrometry (GCMS), Fourier transform infrared microscope, (FTIR), glass refractive index measuring system (GRIM-3), and DNA extraction and analysis facilities. Students also have access to scanning electron microscopy (SEM) and inductively coupled plasma mass spectrometry (ICP-MS).
Teaching and learning
Percentage of time spent in different learning activities

| | Time spent in lectures, seminars and lab-based study | Self-directed learning |
| --- | --- | --- |
| Year 1 | 32% | 68% |
| Year 2 | 34% | 66% |
| Year 3 | 28% | 72% |
Entry requirements
2018 entry
A Level CCD or;
BTEC National Diploma MMM or;
Access to Science with 39 Merits and 6 Passes or;
Equivalent level 3 qualifications worth 96 UCAS points
Level 3 qualifications must include a Science subject
Applicants must hold 5 GCSEs A-C including Maths and English or equivalent (reformed GCSEs grade 4 or above)..
We welcome qualifications from around the world. English language qualifications for international students: IELTS score of 6.0 or Cambridge Proficiency or Advanced Grade C.
Fees and funding
Fees are shown for new entrants to courses, for each individual year of a course, together with the total fee for all the years of a course. Continuing LSBU students should refer to the Finance section of our student portal, MyLSBU. Queries regarding fees should be directed to the Fees and Bursary Team on: +44 (0)20 7815 6181.
UK/EU fee:

£9250

International fee:

£12500

AOS/LSBU code:

1163

Session code:

1FS00
Total course fee:
UK/EU
£27750
International
£37500
The individual Tuition Fee for this course is shown above. For more information, including how and when to pay, see our fees and funding section for undergraduate students.
Scholarships
We offer students considerable financial help through scholarships, bursaries, charitable funds, loans and other financial support. The majority of our scholarships are given as direct Tuition Fee discounts and we encourage all eligible students to apply for our National Scholarship Programme (NSP). The NSP features 100 full scholarships that exempt students from all Tuition Fees, and there are many more partial scholarships. Find out more about scholarships and fee discounts for undergraduate students.
Case studies
Select a case study and read about practical project work, students' placement experiences, research projects, alumni career achievements and what it's really like to study here from the student perspective.
For our BSc (Hons) and MSc Forensic Science students, DNA analysers are essential industry-standard equipment used by forensic scientists in helping build DNA profiles.

Nita Thorpe is a BSc (Hons) Forensic Science graduate who studied the subject at college and believes her degree from LSBU will leave her well placed to enter the industry.
Prepare to start
We help our students prepare for university even before the semester starts. To find out when you should apply for your LSBU accommodation or student finance read the How to apply tab for this course.
Applicant Open Days
To help you and your family feel confident about your university choice we run Applicant Open Days. These are held at subject level so students start getting to know each other and the academic staff who will be teaching them. These events are for applicants only and as an applicant you would receive an email invitation to attend the relevant event for your subject.
Enrolment and Induction
Enrolment takes place before you start your course. On completing the process, new students formally join the University. Enrolment consists of two stages: online, and your face-to-face enrolment meeting. The online process is an online data gathering exercise that you will complete yourself, then you will be invited to your face-to-face enrolment meeting.
In September, applicants who have accepted an unconditional offer to study at LSBU will be sent details of induction, which is when they are welcomed to the University and their School. Induction helps you get the best out of your university experience, and makes sure you have all the tools to succeed in your studies.
Read more about Enrolment and Induction.
Suggested reading
Jackson, ARW & Jackson, JM. Third Edition. (2011) Forensic Science. Pearson Prentice Hall
Langford, A et al. (2005) Practical Skills in Forensic Science. Pearson Prentice Hall
Top of page

Course Enquiries - UK/EU
Tel: 0800 923 8888
Tel: +44 (0) 20 7815 6100
Get in touch
Course Enquiries - International
Tel: +44 (0) 20 7815 6189
Get in touch
Top of page