Overview
Food is fuel, so of course it's fundamentally important to the wellbeing of every living human being. The scientific study of food takes a multi-disciplinary approach, integrating the basic sciences (biology, chemistry and mathematics) and examining them within the context of the modern food industry.
Food science is a constantly evolving industry, where companies are often looking for ways to make the food we eat safer, tastier and cheaper. The sector focuses on creating new and exciting recipes, making sure they are profitable and well-marketed and that they are safe to eat. People entering the field need to ensure everything is done legally, hygienically and efficiently.
As a student here you'll cover a range of contemporary topics including food safety, security, nutrition and wellness, sustainability, and related ethical and socio-economic issues. The safety of food and its assurance, together with the official and industrial control of food, remain a core theme of this course.
Key course information - ordered by mode
Mode
Duration
Start date

Mode

Sandwich

Duration

4 years

Start Date

September

Mode

Full-time

Duration

3 years

Start Date

September
Case studies
Julie Dias set up the dairy-free smoothies company Vida Verde in 2004 and needed LSBU's advice testing the products, preparing specifications and complying with food hygiene and safety standards.

Before founding a multi-million pound company, Frank Brake studied Catering Management at LSBU.
Modules
Year 1
Scientific skills
(Bio) molecules
Physiology and nutrition
Foodology
Year 2
Research methods
Analytical techniques
Food composition and analysis
Safe food preparation
Food microbiology
Year 3
Project
Social aspects of science
Advanced topics in food science and technology
New product development
Food control and sustainability
Employability
This course prepares graduates for the food industry in its broadest sense, both at national and international levels. The food industry is a major employer with over 650,000 people employed in the UK. Roles match up to each stage of the food supply chain and span agriculture, manufacture, retail, and catering. An extra 200,000 employees will be needed by 2012 to fill vacancies. In direct response to government initiatives for children to develop a healthier understanding food there is an increased demand for food technology teachers in secondary schools.
On graduation a Food Science degree could lead to careers as a dietician, product design specialist, retail buyer, or working for government developing food policy.
What to expect from your career
The following information gives a bit more detail on a couple of possible career paths, however it is not an exhaustive list.
Dietician
If you are open to further study, then training as a product designer or a dietician is an option. Dieticians provide clear advice to help people make informed decisions about what they eat. If you would rather not undertake further studies, then working as a retail buyer – someone who plans and selects the products sold in shops, is another common option on graduation.
Food Technologist
Food technologists are the leading career choice. Depending on which industry you work in: retail, manufacturing or the public sector, the nature of work is likely to vary. Generally, one of the major roles of a food technologist is to make sure that the food we eat is produced legally, to the quality advertised and as safe as it can be. This is done by conducting experiments on food samples, checking quality control procedures and working with others through the supply chain.
A scientific mind, strong attention to detail and the ability to stick to strict hygiene rules are needed. Key transferable skills such as analytical and problem-solving will be developed, opening up opportunities in other industries where this specialised knowledge is in demand.
Factories and laboratories are where most time is spent. Salaries for food technologists start between £20,000-£25,000, with experience this can rise to £30,000-45,000. (National careers service)
I've always been passionate about food. I started looking at jobs in product development and realised I'd need a qualification. When I graduated chocolatiers Green & Black's offered me a job that really reflects my passions.

Micah Carr-Hill, Alumna, BSc Food Science
Progression to postgraduate studies
If you graduate from this course, you'll be able to apply for further study at postgraduate level, including for a place on our full-time or part-time MSc Food Safety and Control.
Research Opportunities.The academic strength of this course means that you can also consider entering the field of academic research. Graduates from this course have secured: pure research in Universities and Research Institutions (often leading to a higher degree); and applied research and development in the biological-based industries.
LSBU Employability Services

LSBU is committed to supporting you develop your employability and succeed in getting a job after you have graduated. Your qualification will certainly help, but in a competitive market you also need to work on your employability, and on your career search. Our Employability Service will support you in developing your skills, finding a job, interview techniques, work experience or an internship, and will help you assess what you need to do to get the job you want at the end of your course. LSBU offers a comprehensive Employability Service, with a range of initiatives to complement your studies, including:
direct engagement from employers who come in to interview and talk to students
Job Shop and on-campus recruitment agencies to help your job search
mentoring and work shadowing schemes.
Professional links
Students are eligible for student membership of the Institute of Food Science and Technology. Food Science students have benefited from extensive contact with the food industry via the London Food Centre at the University, which helps to find industrial placements, organise work experience programmes and search for permanent graduate employment positions.
Recent guest lecturers
Placements
In the third year you'll have the opportunity of working on an industrial placement, where you can start to put your newly acquired skills into practice. This is a great opportunity to understand the way that the industry functions and to gain an appreciation of the priorities in the commercial environment. The (optional) sandwich year in industry will enhance your career prospects and confidence. Many students get their first job offers through this training year.
Staff Faculty/Department:
Engineering, Science and the Built Environment / Applied Sciences
Job title:
Senior Lecturer
---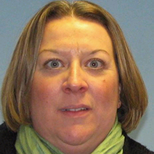 Faculty/Department:
Engineering, Science and the Built Environment / Applied Sciences
Job title:
Senior Lecturer: Human Nutrition
--- Faculty/Department:
Engineering, Science and the Built Environment / Applied Sciences
Job title:
Senior Lecturer - Applied Chemistry
---
Facilities
As a student here you'll learn to solve real-life problems by integrating fundamental knowledge with the practical and social dimensions of science. We have invested heavily in new equipment so that our mix of multi-purpose and specialist laboratories offers you the space and latest equipment for analysis and research. You'll have the opportunity to use all the instrumentation you would expect to find in a modern analytical laboratory as well-equipped food laboratories, with facilities for product development and testing.
KIS data
The Key Information Set (KIS), compiled and presented by Unistats, brings together the items of information that students have said they find most useful when making choices about which course to study.
In order to view specific data for this course provided by Unistats, please switch to View Full Site
Entry requirements
200 UCAS points: including Chemistry at 60 points or above. Remaining points from Biology, Maths or Physics (CDD at A Level, including Chemistry, or equivalent, and another Science or Maths); or
BTEC National Diploma: MMP - including Chemistry; or
All Level 3 qualifications welcome - including Access to Science courses;
and five GCSEs including Maths and English.
We welcome qualifications from around the world. English language qualifications for international students: IELTS score of 6.0, TOEFL - 550 (print-based), TOEFL- 80 (internet-based), Cambridge Proficiency or Advanced Grade C.
How to apply
Application instructions - ordered by mode
Mode
Duration
Start date
Application code
Application method

Mode

Sandwich

Duration

4 years

Start date

September

Application code

D610

Application method

Mode

Full-time

Duration

3 years

Start date

September

Application code

D610

Application method
All full-time undergraduate students apply to the Universities and Colleges Admissions Service (UCAS) using the University's Institution Code L75. Full details of how to do this are supplied on our How to apply webpage for undergraduate students.
All part-time students should apply directly to London South Bank University and full details of how to do this are given on our undergraduate How to apply webpage.
Accommodation
Students should apply for accommodation at London South Bank University (LSBU) as soon as possible, once we have made an offer of a place on one of our academic courses. Read more about applying for accommodation at LSBU.
Finance
It's a good idea to think about how you'll pay university tuition and maintenance costs while you're still applying for a place to study. Remember – you don't need to wait for a confirmed place on a course to start applying for student finance. Read how to pay your fees as an undergraduate student.
Fees and funding
LSBU will be publishing fees for the academic year 2014/15 as of December 2013. The figures listed below for academic year 2013/14 are the latest available. The fees shown are for new entrants to programmes. Continuing LSBU students should refer to myLSBU fees section for guidance.
UK/EU fee:

£8450

International fee:

£10500

AOS/LSBU code:

3828

Session code:

1FS00
The individual Tuition Fee for this course is shown above. For more information, including how and when to pay, see our fees and funding section for undergraduate students.
Scholarships
We offer students considerable financial help through scholarships, bursaries, charitable funds, loans and other financial support. With the National Scholarship programme 500 new home full-time undergraduate students from lower household incomes could receive £3,000 by joining us in the 2014/15 academic year. For eligible students the scholarship awards a £1,000 cash bursary and £2,000 to spend on university services. Find out more about all our scholarships and fee discounts for undergraduate students.
Case studies
Select a case study and read about practical project work, student's placement experiences, research projects, alumni career achievements and what it's really like to study here from the student perspective.
Prepare to start
We help our students prepare for university even before the semester starts. To find out when you should apply for your LSBU accommodation or student finance read the How to apply tab for this course.
Applicant Open Days
To help you and your family feel confident about your university choice we run Applicant Open Days. These are held at subject level so students start getting to know each other and the academic staff who will be teaching them. These events are for applicants only and as an applicant you would receive an email invitation to attend the relevant event for your subject.
Enrolment and Orientation
Once you have accepted your place to study at LSBU you'll be invited to join our Enrolment and Orientation process. Enrolment is the formal process where you officially become an LSBU student. Enrolment takes place during the very first days of the new academic year. On completing the enrolment process, some of which is online and some face-to-face on campus, new students formally join the University. You'll need to confirm your qualifications by showing all relevant certificates and prove your identity.
By early September, all new students will be given details about the time and location of their University Orientation. This is when they are welcomed to the University and your Faculty, and receive information about your course and the University's extensive services, so that you have all the essential information you need before your lectures and classes begin.
Read more about Enrolment and Orientation on MyLSBU, our student portal.
Top of page