Overview
The Executive Masters in Public Administration (XMPA) reflects changes in the public sector and not for profit environment. It explores developments in service provision, at a strategic level as well as critical analysis of Government policy. It supports the Government's commitment to provide lifelong learning and the skilling, training and development of public managers to achieve this. To this end it engages in changing styles of public management theory and practice as well as in the evolution public administration and the requirements of managers to develop the skills and knowledge to manage cross sectorally and inter-sectorally.
The XMPA will develop your academic and vocational skills, equipping you for the next stage of your career in the public or nfp sector and as a manager able respond to an ever-changing and challenging environment. You'll gain relevant current knowledge, skills and understanding to enable you to work effectively given the changes in the public sector environment and in public policy.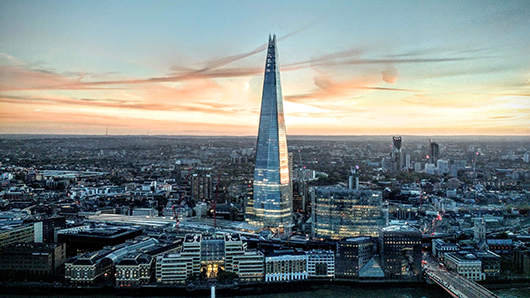 8 reasons to study here
Dual award: academic qualification from LSBU and professional award from the CMI

Award winning: LSBU Business School won the government skills framework and prospect awards for teaching

Summer School: week-long International Summer School in conjunction with six other leading European universities offering comparable XMPAs where you'll be exposed to leading academics and practitioners and network with public managers from across the continent

Great reputation: We have a great reputation for this course, and the success of our alumni demonstrates this

Personal growth: develop transferable skills in leadership, communication, teamwork, innovation, creativity, resilience, dealing with ambiguity, persuasive advocacy, problem solving and critical thinking

Career enhancing: Our graduates typically go on to more senior roles in their organisation or take up positions delivering public services

Flexible delivery modes: Designed to suit busy senior professionals - flexible delivery on a Thursday afternoon and evening
Who is this course for?
Aimed at middle and senior managers
Looking to develop and take the next step in their career
looking for flexible study options with experienced and respected academic staff -

The teaching team on the Executive MPA was recently short-listed for the Prospects Postgraduate Awards in the category of 'best teaching team' by our students, and received a judges commendation, as a runner-up out of 150 teams.These awards celebrate excellence and development in postgraduate education. Our MPA programme has also been selected as an approved supplier by the Government Procurement Service as part of the skills framework.
Accreditations
Key course information - ordered by mode
Mode
Duration
Start date
Location

Mode

Full-time

Duration

12 months

Start Date

September

Location

Southwark Campus

Mode

Part-time

Duration

30 months

Start Date

September

Location

Southwark Campus
Stories
David Clifford began to climb the career ladder and studying the Executive Master of Public Administration (MPA) helped bolster his career even further.

Lambert Tshweneetsile studied the Executive Master of Public Administration (MPA) because he wanted to progress his career and had heard great things about the university.
Modules
Year 1
Leadership, Public Management and Governance
Creation of the public sector and the development of public management theory, principles and application of governance understanding leadership.
Public Policy and the Managerial Environment
Development of public policy and its application within the context of a changing public sector environment and the effects of the political context.
Managing through Critical Research
Research theory and the development of research skills and tools to undertake the dissertation. Understanding of how to develop a research proposal.
Year 2
Integrative Management and Change
Looking at change management theory and the management of change in a challenging public sector environment.
Contemporary Issues for Public Managers
Highlights current issues facing public managers and specifically designed to be able to take up and respond to specific developments whilst retaining a core component.
Plus two of the following optional modules:
Managing Within a Regulatory Framework
Equality and Diversity in the Workforce
Policy Making in Action
Strategic Management in the Public and Not for Profit Sectors
Public Sector Entrepreneurship
The Practice of Management Consulting in the Public Sector
Social Enterprise
Law and Ethics for Health Care Managers
Leadership in Health Services
International Policy and Governance
Current Quality Issues in Health Service Management
Commissioning and Procurement in Health and Social Services
International Management and Change in Public Services
Ethical Leadership in International Public Services
Year 3
Dissertation
Research question of the student's choice and opportunity to develop this linked to public management and administration or policy.
Assessment is by course work, assignments, presentations and case studies. There re no formal examinations on this course and this is a deliberate decision.
Diploma in Management Studies
If you hold a Diploma in Management Studies you'll be accredited with 60 course credits and study the following modules:
Leadership, public management and governance
Public policy and the managerial environment
Managing through critical research
Dissertation
You'll also be required to attend the residential weekend and the International Summer School.
Employability
Types of careers
The course is aimed at senior managers (and in this respect differs from the Master of Public Administration which is aimed at overseas students and those wanting to enter a career in public and social sectors). This course enables further career enhancement and development to more strategic levels, providing career sustainability and employability.
Former students have gone onto roles as:
Director of Health and Social Care
Strategic Director of Children and Adult Services
Assistant Director of Education and Training.
Employability Service
We are University of the Year for Graduate Employment for the second year in a row - The Times and Sunday Times Good University Guide 2018, 2019.
At LSBU, we want to set you up for a successful career. During your studies – and for two years after you graduate – you'll have access to our Employability Service, which includes:
An online board where you can see a wide range of placements: part-time, full-time or voluntary. You can also drop in to see our Job Shop advisers, who are always available to help you take the next step in your search.
Our Careers Gym offering group workshops on CVs, interview techniques and finding work experience, as well as regular presentations from employers across a range of sectors.
Our Student Enterprise team can also help you start your own business and develop valuable entrepreneurial skills.
Professional links
European Partner Institutions: Bocconi Milan, Erasmus, Rotterdam, Esade Barcelona, Copenhagen Business School, Potsdam University, Limerick University and Hint and Hist University, Norway. Partners in the International Summer school.
Course participants receive a dual ward from the Chartered Management Institute - The Level 8 Diploma in Strategic Direction and Leadership. They become associate members of the Chartered Management Institute (CMI) and can access CMI services and publications. On successful completion of the XMPA course participants may be eligible to become Members of the CMI. Part of the assessment of the XMPA course contributes also to professional recognition and Chartered Manager status which course participants can continue on completion.
Centre of Excellence status is the IoEE's (Institute of Enterprise and Entrepreneurs) flagship organisational accreditation for organisations that promote and deliver enterprise skills development – and is in recognition of the School's entrepreneurial culture and leading-edge practice.
Facilities
Teaching and learning
The course is taught using a variety of methods including individual discussions and tutorials, case study analysis, group and individual presentations, and individual logs.
At induction you'll receive support and advice from the Study Skills section, the Employability Unit, the IT training section and the Information Skills Advisor.
Entry requirements
Honours degree or equivalent, 2.2 grade, or above, and a minimum of three years managerial experience,usually but not exclusively, in the public sector or a duly recognised post-graduate diploma and a minimum of three years managerial experience, usually but not exclusively, in the public sector.
Mature candidates who are not able to offer any of the above may be considered, but must have relevant professional experience and at least five years managerial experience in the public sector, and be able to demonstrate an ability to achieve the required standard.
Exceptionally candidates who do not have public sector managerial experience but have relevant managerial experience and relevant academic or professional qualifications may be considered.
All candidates must have competence in English at IELTS level 6.5.
How to apply
International students
International (non Home/EU) applicants should follow our international how to apply guide.
Instructions for Home/EU applicants
Mode
Duration
Start date
Application code
Application method

Mode

Full-time

Duration

12 months

Start date

September

Application code

4009

Application method

Mode

Part-time

Duration

30 months

Start date

September

Application code

4010

Application method
If your course has a January start option, you should apply through UCAS Postgraduate. Postgraduate students and research students applying for September entry should use our dedicated application system. Full details of how to do this are supplied on our How to apply section for postgraduate students and our How to apply section for research students.
Accommodation
Students should apply for accommodation at London South Bank University (LSBU) as soon as possible, once we have made an offer of a place on one of our academic courses. Read more about applying for accommodation at LSBU.
Finance
It's a good idea to think about how you'll pay university tuition and maintenance costs while you're still applying for a place to study. Remember – you don't need to wait for a confirmed place on a course to start applying for student finance. Read how to pay your fees as a postgraduate student.
Postgraduate Application Service
Book a session with one of our specialist Postgraduate Advisors. Over a one on one Advice Session they'll advise you on postgraduate degrees at LSBU that match your interests and experience. Book an Advice Session.
Fees and funding
Fees are shown for new entrants to courses, for each individual year of a course, together with the total fee for all the years of a course. Continuing LSBU students should refer to the Finance section of our student portal, MyLSBU. Queries regarding fees should be directed to the Fees and Bursaries Team on: +44 (0)20 7815 6181.
UK/EU fee:

£10733.33

International fee:

£10733.33

AOS/LSBU code:

4009

Session code:

1FS00
For more information, including how and when to pay, see our fees and funding section for postgraduate students.
Possible fee changes
The University reserves the right to increase its fees in line with changes to legislation, regulation and any government guidance or decisions.
The fees for international students are reviewed annually and the University reserves the right to increase the tuition fees in line with the RPIX measure of inflation up to 4 per cent.
Postgraduate loan (PGL) for Masters study
If you are starting a Masters course, studying either full- or part-time, you may be entitled to apply for a postgraduate study loan. Find out more at our postgraduate fees and funding section.
Scholarships
We offer several types of fee reduction through our scholarships and bursaries. Find the full list and other useful information on funding your studies on the scholarships and fee discounts page.
Fee status
Please check your fee status and whether you are considered a Home, EU or International student for fee-paying purposes and for our regulatory returns, by reading the UKCISA regulations.
Stories
Select a story and read about practical project work, students' placement experiences, research projects, alumni career achievements and what it's really like to study here from the student perspective.
David Clifford began to climb the career ladder and studying the Executive Master of Public Administration (MPA) helped bolster his career even further.

Lambert Tshweneetsile studied the Executive Master of Public Administration (MPA) because he wanted to progress his career and had heard great things about the university.
Prepare to start
We help our students prepare for university even before the semester starts. To find out when you should apply for your LSBU accommodation or student finance read How to apply tab for this course.
Enrolment and Induction
Enrolment takes place before you start your course. On completing the process, new students formally join the University. Enrolment consists of two stages: online, and your face-to-face enrolment meeting. The online process is an online data gathering exercise that you will complete yourself, then you will be invited to your face-to-face enrolment meeting.
In September, applicants who have accepted an unconditional offer to study at LSBU will be sent details of induction, which is when they are welcomed to the University and their School. Induction helps you get the best out of your university experience, and makes sure you have all the tools to succeed in your studies.
Read more about Enrolment and Induction.
Suggested reading
Bovaird, T & Loffler, E (2012), Public Management and Governance, Routledge, London
Hartley J & Bennington J (2012) Leadership for Health Care, Bristol University Press
Osborne S (2011) From the New Public Management to Governance, Edward Elgar
Pollitt C & Boukert G (2011) Public Management Reform – New Public Management, Governance and the Neo Weberian State, Routledge
Top of page
Top of page