Section Menu
Electrical and Electronic Engineering Top-up to BSc
Overview
This course is designed for students who have obtained a BTEC Higher National Diploma and wish to continue their studies to degree level to become Incorporated Engineers. If you have the right pre-requisites you may continue for an additional semester and gain an Honours level BSc degree.

You'll gain wide experience of using industry standard equipment and simulation packages, learning to use the latest computer interfacing technologies in our National Instruments Laboratory. Sponsored by National Instruments, the laboratory contains virtual instrument workstations using Labview software and NI Elvis hardware prototyping boards. Students use these workstations for designing and testing electronic circuits.

You'll also develop skills enabling you to exercise independent, critical and creative thought and develop the knowledge, self-confidence and maturity to be successful in your future career.
Key course information - ordered by mode
Mode
Duration
Start date

Mode

Full-time

Duration

1 year + an additional semester for BSc (Hons)

Start Date

September
Modules
You'll study a balanced programme of modules alongside students on the BEng (Hons) in Electrical and Electronic Engineering. In semester one, the modules are at Level 2 and the rest of the modules are at Level 3.
Advanced analogue and digital techniques
Analogue, digital and mixed signal circuit design
BSc project in electrical engineering
Circuits, signals and systems
Electrical machines and power electronics
Innovation and enterprise
Employability
Career opportunities
This course will prepare you for a career within many fields of electrical and electronic engineering where electronic systems are in use, specifically in embedded control systems where large scale integrated circuits are programmed and used to automate typical processes.
Examples of career paths in electrical engineering:
electronic systems design, commissioning and maintenance
project engineering
automatic control and instrumentation, robotics
technical liaison and support, marketing and management
micro and molecular electronics and electronic materials
electronic equipment development and manufacturing
development engineering in public services and manufacturing
The course will enable you to develop a wide range of employability skills through the focus on technical expertise, including: knowledge of both analogue and digital systems; the ability to create computer models for simulation; and testing of new systems. And if you graduate from this course, you'll be able to apply for further study at postgraduate level.
Progression to postgraduate studies
Graduates, with BSc (Hons) will be well equipped to undertake several MSc courses offered by LSBU including MSc Electrical and Electronic Engineering, MSc Advanced Telecommunication and Wireless Engineering, MSc Mechatronics, Robotics and Embedded Systems, and MREs Electrical and Electronic Engineering.
LSBU Employability Services

LSBU is committed to supporting you develop your employability and succeed in getting a job after you have graduated. Your qualification will certainly help, but in a competitive market you also need to work on your employability, and on your career search. Our Employability Service will support you in developing your skills, finding a job, interview techniques, work experience or an internship, and will help you assess what you need to do to get the job you want at the end of your course. LSBU offers a comprehensive Employability Service, with a range of initiatives to complement your studies, including:
direct engagement from employers who come in to interview and talk to students
Job Shop and on-campus recruitment agencies to help your job search
mentoring and work shadowing schemes.
Professional links
Industry advisory panel
The Department has a panel of advisers from industry, to help us ensure our course coverage is up-to-date and relevant to employment needs.
History and expertise
LSBU has been educating professional engineers for over 100 years. We know that industry is continually expanding into new areas and technology is rapidly developing and changing and we are proud to play a vital role in these developments.
Global issues, such as, the growth in global communications and information handling, global warming and environmental considerations together with the need to conserve global resources and find alternative energy sources, have identified new areas of importance in the study and practice of engineering and product design. Our courses are designed with these issues in mind and are focused on academic content and real-life applications so our graduates are appropriately equipped for future employment and/or postgraduate studies.
Staff Faculty/Department:
Engineering, Science and the Built Environment / Engineering and Design
Job title:
Principal Lecturer, Subject Area Leader (Design)
---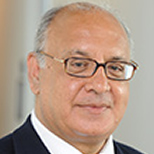 Faculty/Department:
Engineering, Science and the Built Environment / Engineering and Design
Job title:
Course Director - BEng Mechatronics
---
Facilities
Our students learn in an environment that is highly in tune with leading technologies. They gain the knowledge and training needed to meet future demands for products and services. You'll learn to use the latest computer interfacing technologies in our National Instruments Laboratory. Sponsored by National Instruments, the laboratory contains virtual instrument workstations using software including Multisim, Ultiboard and Labview.
Read more about our laboratories and industry-standard software.
Teaching and learning
Our teaching staff have a great amount of experience. Whether they're teaching, carrying out research or involved in consultancy for industry they have the skills to make a difference to you. You'll learn in a modern, well-equipped environment complete with state-of-the-art technology.
You'll learn through lectures, seminars, tutorials and practical work. Taking on both group and individual projects, we assess your work through a mixture of coursework and exams, with project and laboratory work counting towards your final award. We also teach you the life skills of effective communication, problem solving, project planning and team working that will set you apart and give you the best chance of getting the job you want after you graduate.
Entry requirements
BTEC Higher National Diploma in a relevant subject, with Distinction or Merit in at least half the modules plus
Five GCSEs including Maths and English.
We welcome qualifications from around the world. English language qualifications for international students: IELTS score of 6.5, TOFEL -550 (print-based), TOFEL- 80 (internet-based), Cambridge Proficiency or Advanced Grade C.
How to apply
Application instructions - ordered by mode
Mode
Duration
Start date
Application code
Application method

Mode

Full-time

Duration

1 year + an additional semester for BSc (Hons)

Start date

September

Application code

H601

Application method
All full-time undergraduate students apply to the Universities and Colleges Admissions Service (UCAS) using the University's Institution Code L75. Full details of how to do this are supplied on our How to apply webpage for undergraduate students.
All part-time students should apply directly to London South Bank University and full details of how to do this are given on our undergraduate How to apply webpage.
Accommodation
Students should apply for accommodation at London South Bank University (LSBU) as soon as possible, once we have made an offer of a place on one of our academic courses. Read more about applying for accommodation at LSBU.
Finance
It's a good idea to think about how you'll pay university tuition and maintenance costs while you're still applying for a place to study. Remember – you don't need to wait for a confirmed place on a course to start applying for student finance. Read how to pay your fees as an undergraduate student.
Fees and funding
LSBU will be publishing fees for the academic year 2014/15 as of December 2013. The figures listed below for academic year 2013/14 are the latest available. The fees shown are for new entrants to programmes. Continuing LSBU students should refer to myLSBU fees section for guidance.
UK/EU fee:

£8450

International fee:

£10500

AOS/LSBU code:

508

Session code:

1FS00
The individual Tuition Fee for this course is shown above. For more information, including how and when to pay, see our fees and funding section for undergraduate students.
Scholarships
We offer students considerable financial help through scholarships, bursaries, charitable funds, loans and other financial support. With the National Scholarship programme 500 new home full-time undergraduate students from lower household incomes could receive £3,000 by joining us in the 2014/15 academic year. For eligible students the scholarship awards a £1,000 cash bursary and £2,000 to spend on university services. Find out more about all our scholarships and fee discounts for undergraduate students.
Case studies
Select a case study and read about practical project work, student's placement experiences, research projects, alumni career achievements and what it's really like to study here from the student perspective.
Prepare to start
We help our students prepare for university even before the semester starts. To find out when you should apply for your LSBU accommodation or student finance read the How to apply tab for this course.
Applicant Open Days
To help you and your family feel confident about your university choice we run Applicant Open Days. These are held at subject level so students start getting to know each other and the academic staff who will be teaching them. These events are for applicants only and as an applicant you would receive an email invitation to attend the relevant event for your subject.
Enrolment and Orientation
Once you have accepted your place to study at LSBU you'll be invited to join our Enrolment and Orientation process. Enrolment is the formal process where you officially become an LSBU student. Enrolment takes place during the very first days of the new academic year. On completing the enrolment process, some of which is online and some face-to-face on campus, new students formally join the University. You'll need to confirm your qualifications by showing all relevant certificates and prove your identity.
By early September, all new students will be given details about the time and location of their University Orientation. This is when they are welcomed to the University and your Faculty, and receive information about your course and the University's extensive services, so that you have all the essential information you need before your lectures and classes begin.
Read more about Enrolment and Orientation on MyLSBU, our student portal.
Top of page