Overview
If you would like to top up your degree then the BA (Hons) Education is the course for you.
This course is ideal for those already employed in an appropriate educational setting and wish to study whilst working. BA (Hons) Education (Top Up) is a one day a week taught course for professionals already working in education settings where they can engage in study during their working week. As well as the day at LSBU, students are expected to reflect on their academic studies by relating them to their day to day experiences in the workplace. This work-based route allows students to develop transferable work-based analytical and research skills, gain academic recognition for existing skills and improve professional effectiveness.
7 top reasons to study here
Work placements: You will experience an alternative educational setting for a period of 1 day a week for 6 weeks.

Academic progression:: This course allows you to top-up two years of Higher Education to a full BA (Hons) in Education. As an LSBU Education Top Up student, you will get an automatic interview for the PGCE primary.

Award winning: No.1 London university for 'Learning opportunities' and No.2 for 'Learning community' for Education (National Student Survey, 2017)

Flexible staff: The course is taught through lectures, discussions, workshops, video presentations and blended learning methods.

Experienced teachers: all academics are ex-teachers and have years of experience in the education industry.

Professional links: The Centre for Education and School Partnerships has extensive links with schools, alternative educational settings and the creative industries.

Dedicated facilities: Specialist rooms with resources found in primary school classes.
This degree course covers...
The course is designed to be a work-based programme which gives you the opportunity to develop your skills and abilities in the context of your current employment. This course covers:
Teaching and Learning
Creativity in Education
Project
The Learning Environment
Alternative Education Placement
Key course information - ordered by mode
Mode
Duration
Start date
Location

Mode

Full-time

Duration

1 year

Start Date

September

Location

Southwark Campus
Case studies
Find out how our course has confirmed teaching as the perfect career for one LSBU student.

LSBU has led an initiative to develop good practice guidelines for the use of Interactive Whiteboards (IWBs) while giving PGCE students hands-on experience at the same time.
Modules
Teaching and Learning
This module is designed to enable students to explore some of the key educational issues and debates that underpin approaches to learning, teaching and assessment. Students will be given the opportunity to develop and demonstrate their own pedagogic and assessment approaches. This module will develop students' knowledge and critical understanding of issues relating to formative assessment and how it can be used to improve teaching and learning and raise standards of attainment.
Creativity in Education
This module explores some key issues around Creativity in Education. Areas such as thematic and integrated learning, learning through play, using creative partnerships and curriculum design are all addressed within the module. The teaching and learning style of the module is highly practical and participatory.
Project
This module builds on students' foundation degree and is delivered alongside other modules that develop skills in literature reviews, case study and small scale research. By planning and implementing their own research students will consolidate skills already learnt to develop a more sustained and in-depth study. Students are supported with 1:1 supervision, developing their own research in a chosen area of interest. The module provides students with practical research experience that will lead into a range of postgraduate studies.
The Learning Environment
This module will enable you to understand practice relevant to the age phase with which you work, by focussing upon learning within your particular work environment. This includes an understanding of the relationships between different stakeholders within the education setting (parents, children, teachers, and other adults) and how these affect learning, the physical and practical aspects of creating and maintaining an effective learning environment and the ways in which learning can be effectively celebrated. Assessment method: 100% coursework.
Alternative educational setting
A series of workshops will prepare you for an Alternative Education Setting and enable you to make the most of the experience. You'll spend six days in an alternative educational setting to your own place of employment. This experience will provide you with the opportunity to work with children and /or families and communities in a different educational context from the setting you're familiar with. This will enable you to develop your knowledge and understanding about education in a wider sense, as well as to critically explore some of the key educational issues experienced in a range of educational settings that impact on their professional roles. Assessment method: 100% coursework.
Assessment of modules is through a range of assignments, including making an interactive display, essays, posters, a digital creative project and a research dissertation.
Employability
If you're working in an educational and childcare setting and already completed a Foundation Degree, you'll find that converting your qualification into a BA (Hons) Education will open up a range of opportunities for career progression.
All students successfully completing the BA Top Programme are also guaranteed an interview for teacher training if that is the career choice they wish to pursue.
The course is designed to facilitate a clear progression from existing Early Years Foundation degrees taught in collaborating FE colleges, to existing PGCE and Graduate Teacher programmes, through to Masters and Doctorate level studies within the Education Department. As you progress further and improve your level of qualification, you'll increase your employability and potential remuneration.
LSBU Employability Services
LSBU is committed to supporting you develop your employability and succeed in getting a job after you have graduated. Your qualification will certainly help, but in a competitive market you also need to work on your employability, and on your career search. Our Employability Service will support you in developing your skills, finding a job, interview techniques, work experience or an internship, and will help you assess what you need to do to get the job you want at the end of your course. LSBU offers a comprehensive Employability Service, with a range of initiatives to complement your studies, including:
direct engagement from employers who come in to interview and talk to students
Job Shop and on-campus recruitment agencies to help your job search
mentoring and work shadowing schemes.
Placements
As well as having the opportunity to apply theory to practice in an educational setting throughout the course, you'll also experience an alternative educational setting for a period of 1 day a week for 6 weeks.
Staff
School/Division:
Law and Social Sciences / Centre for Education and School Partnerships
Job title:
Course Director for the BA (Hons) Education Top Up; Senior Lecturer
Fabienne Benoist is the course director for the BA (Hons) Education Top Up programme and a Senior Lecturer in the Centre for Education and School Partnerships.
---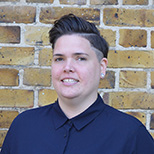 School/Division:
Law and Social Sciences / Centre for Education and School Partnerships
Job title:
Course Director, BA (Hons) Education Studies (non work-based)
Zoë Leadley-Meade is a Senior Lecturer and the Course Director for BA (Hons) Education Studies. Zoë's research interests are focussed on creative pedagogy as a tool for empowering students.
---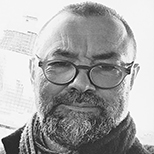 School/Division:
Law and Social Sciences / Centre for Education and School Partnerships
Job title:
Interim Head of Division for Education
Andrew is Interim Head of Division for Education and Head of Undergraduate Education Programmes in the School of Law and Social Sciences. His research interests revolve around exploring models of 'good practice' in teaching and learning.
---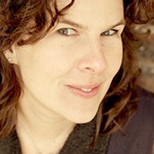 School/Division:
Law and Social Sciences / Centre for Education and School Partnerships
Job title:
Senior Lecturer
Dr Helen Young joined London South Bank University (LSBU) in August 2016 from UCL Institute of Education. She is a Senior Lecturer in Education and teaches on the BA Education Studies and the EdD. She also has responsibility for partnerships with alternative educational settings and is Acting Course Director for the EdD.
---
Facilities
Teaching and learning
Resources will be available through the university visual learning environment and monitored with tutor input. You'll receive support in accessing assistive technology and LSBU study, library and disability services. All students will be allocated with an individual academic advisor.
Entry requirements
2018 Entry
Two-year HE course – FdA Foundation Degree in Education or HND or DipHE, or equivalent
Must be working in an educational setting at the start and for the duration of the course.
Other level 5 qualifications will be considered such as ESOL teaching qualifications or DET (Diploma in Education and Training) together with substantial professional experience in an educational setting.
Applicants must hold GCSEs English and Maths minimum C grade, or equivalent qualification (reformed GCSEs grade 4 or above).
We welcome applications from everyone interested in furthering their education, including mature students.
If you are a mature student and your qualifications fall short of those above, your application may still be considered if you can provide evidence of working in an educational setting. An interview and a written task will be used to assess your suitability.
Visit UCAS for guidance on the 2018 tariff.
If you have any questions about the course, then please get in touch with the Course Director, Fabienne Benoist on benoisf2@lsbu.ac.uk
Please also take a look at our What's On event's page to see upcoming Open Days
How to apply
International (non Home/EU) applicants should follow our international how to apply guide.
Instructions for Home/EU applicants
Mode
Duration
Start date
Application code
Application method

Mode

Full-time

Duration

1 year

Start date

September

Application code

X300

Application method
All full-time undergraduate students apply to the Universities and Colleges Admissions Service (UCAS) using the University's Institution Code L75. Full details of how to do this are supplied on our How to apply webpage for undergraduate students.
All part-time students should apply directly to London South Bank University and full details of how to do this are given on our undergraduate How to apply webpage.
As well as applying through UCAS, international students (non-EU) may complete the LSBU Direct Application Form (DOC File 316 KB) and email it, along with scanned copies of supporting documents, to: international.admissions@lsbu.ac.uk. We need to be emailed scanned copies of the following documents with your application:
academic certificates and transcripts
English Language qualifications (if applicable)
passport (photo and ID page)
copies of all UK visas (if applicable)
We strongly encourage applicants to apply early for this course. This year the cohort will be capped at 50 students for the September 2015 intake and there will be no Clearing for this course.
Accommodation
Students should apply for accommodation at London South Bank University (LSBU) as soon as possible, once we have made an offer of a place on one of our academic courses. Read more about applying for accommodation at LSBU.
Finance
It's a good idea to think about how you'll pay university tuition and maintenance costs while you're still applying for a place to study. Remember – you don't need to wait for a confirmed place on a course to start applying for student finance. Read how to pay your fees as an undergraduate student.
Fees and funding
Fees are shown for new entrants to courses, for each individual year of a course, together with the total fee for all the years of a course. Continuing LSBU students should refer to the Finance section of our student portal, MyLSBU. Queries regarding fees should be directed to the Fees and Bursary Team on: +44 (0)20 7815 6181.
UK/EU fee:

£9250

International fee:

£12500

AOS/LSBU code:

3838

Session code:

1FS00
For more information, including how and when to pay, see our fees and funding section for undergraduate students.
Possible fee changes
Current regulatory proposals suggest that institutions will be permitted to increase fee levels in line with inflation up to a specified fee cap. Specifically, LSBU may be permitted to increase its fees for new and existing Home and EU undergraduate students from 2017/18 onwards. The University reserves the right to increase its fees in line with changes to legislation, regulation and any governmental guidance or decisions.
The fees for international students are reviewed annually, and additionally the University reserves the right to increase tuition fees in line with inflation up to 4 per cent.
Scholarships
We offer students considerable financial help through scholarships, bursaries, charitable funds, loans and other financial support. Many of our scholarships are given as direct tuition fee discounts and we encourage all eligible students to apply for our Access Bursary. New home full-time undergraduate students meeting eligibility criteria could receive a £1,000 cash bursary by joining us in the 2017/18 academic year. Find out more about all our scholarships and fee discounts for undergraduate students.
International students
As well as being potentially eligible for our undergraduate scholarships, International students can also benefit from a range of specialist scholarships. Find out more about International scholarships.
Please check your fee status and whether you are considered a home, EU or international student for fee-paying purposes by reading the UKCISA regulations.
Case studies
Select a case study and read about practical project work, students' placement experiences, research projects, alumni career achievements and what it's really like to study here from the student perspective.
Prepare to start
We help our students prepare for university even before the semester starts. To find out when you should apply for your LSBU accommodation or student finance read the How to apply tab for this course.
Applicant Open Days
To help you and your family feel confident about your university choice we run Applicant Open Days. These are held at subject level so students start getting to know each other and the academic staff who will be teaching them. These events are for applicants only and as an applicant you would receive an email invitation to attend the relevant event for your subject.
Enrolment and Induction
Enrolment takes place before you start your course. On completing the process, new students formally join the University. Enrolment consists of two stages: online, and your face-to-face enrolment meeting. The online process is an online data gathering exercise that you will complete yourself, then you will be invited to your face-to-face enrolment meeting.
In September, applicants who have accepted an unconditional offer to study at LSBU will be sent details of induction, which is when they are welcomed to the University and their School. Induction helps you get the best out of your university experience, and makes sure you have all the tools to succeed in your studies.
Top of page

Course Enquiries - UK/EU
Tel: 0800 923 8888
Tel: +44 (0) 20 7815 6100
Get in touch
Course Enquiries - International
Tel: +44 (0) 20 7815 6189
Get in touch
Top of page