Overview
The focus of this programme is on contemporary substantive issues in criminology and criminal justice and on criminological research methods. It is particularly appropriate for those engaged in criminal justice policy analysis and development or similar work in allied fields.
The programme develops a theoretical, policy and technical understanding of key issues within criminology, criminal justice and research methods. More specifically, it aims to develop an advanced understanding of the complex nature of crime, harm and victimisation together with an appreciation of the role of the state/criminal justice system in the regulation of human behaviour, deviance and crime. The programme will equip you to design and implement social scientific research using a broad range of methodologies, consider research ethics, analyse and present the material such research generates.

Through combining criminology and research methods, the programme enables you to think logically and in an informed manner about criminological issues. The programme fosters a critical awareness of the relationship between theory, policy and practice and enables you to utilize your research knowledge of research skills and translate these into research practice in the field of criminology and broader social science research professions.
Key course information - ordered by mode
Mode
Duration
Start date
Location

Mode

Full-time

Duration

1 year

Start Date

September

Location

Southwark Campus

Mode

Part-time

Duration

2 years

Start Date

September

Location

Southwark Campus
Stories
How a former criminal lawyer in Romania is building a new career in London with a little help from LSBU.

As a Criminology undergraduate at LSBU, Nicole Lucas was President of the Criminology Society and continued on to the MSc Criminology and Research Methods, winning the Lawrence Marlow Prize for academic achievement in January 2014.
Modules
You'll undertake modules from a broad base of subject areas including:
Criminological theory
This module charts the development of criminological thinking from the onset of modernity through to the present day. It will place discrete theories in their proper sociological, historical, political and cultural contexts. It will seek to establish the implications and relationships of various theories to criminal justice policy. A number of contemporary issues (terrorism, urban disturbances, and gang culture) will be explored with a view to critically evaluating the value of competing theoretical frameworks.
Crime, harm and victimisation
The module aims to deconstruct the fundamental elements of criminology: the crime, the criminal and the victim. It begins by examining historical and contemporary patterns of crime and criminality, as officially measured, within the UK and beyond. It then engages with more critical academic debates about defining and measuring crime, considering definitions of crime as: a breach of criminal law; a violation of collective conscience; a product of conduct norms; a social construct; ideological censure; a gendered reality; a violation of human rights, and; social or environmental harm. The module engages with critical deconstructions of the 'offender' and the 'victim', considering how these are socially constructed and how our understanding of these, like of 'crime', has changed and continues to change in late-/post-modern society.
Responding to crime: justice, social control and punishment
This module explores some of the key issues and controversies in the delivery of justice, social control and punishment. It begins with a critical consideration of the concept of justice and emphasises the significance of this in relation to how the state responds to various forms of crime. It encourages you to think critically about the role of the state in the regulation of behaviour and provides an overview of key changes that have occurred in the field of crime control and criminal justice. One of the key features of contemporary crime control discourse is the rise of risk management and the pursuit of security. This module outlines the ways in which such a discourse has transformed criminal justice thinking and practices of both policing and penal policy, and also of crime (and harm) prevention.
Criminological research in practice
This module uses examples from recent and current research conducted by members of the Crime and Justice Research Group at LSBU and external guest speakers to develop both the research training and subject understanding elements of the MSc, demonstrating how research becomes knowledge – generating theoretical advances, policy initiatives, new research questions and university curricula. Lectures/seminars will take the form of a research commentary, talking you through a research project from idea inception through research design, fieldwork, analysis and dissemination and, where appropriate, on to the influences research has had (or could have) on subsequent academic works and policy developments. Particular emphasis will be placed on challenges peculiar to criminological research.
Methods for social research and evaluation: philosophy, design and data collection
This module introduces you to core concepts in social research and shows how they can be used to address social scientific questions and practical issues in policy evaluation. You'll be introduced to central topics in the philosophy of social sciences and the effect they have on research choices. You are then introduced to different ways research can be designed and the ways design affects permissible inferences. You are then introduced to the theory of measurement and sampling. The final third of the module focuses on acquiring data ranging from survey methods through qualitative data collection methods to secondary data.
Data analytic techniques for social scientists
You are introduced to a range of analytic techniques commonly used by social scientists. It begins by introducing you to statistical analysis, it then moves to techniques used to analyse qualitative data. It concludes by looking at relational methods and data reduction techniques. You'll also be introduced to computer software (SPSS, NVivo and Ucinet) that implements the techniques. Students will gain both a conceptual understanding of the techniques and the means to apply them to their own research projects. An emphasis will be placed on how these techniques can be used in social evaluation.
Dissertation
The dissertation is a major part of your work on the MSc, reflected in its value of 60 credits. The aim of the dissertation is to enable students to expand and deepen their knowledge of a substantive area in criminology, whilst simultaneously developing their methodological skills. You'll choose an area of investigation and apply the research skills of design and process, modes of data generation and data analysis techniques to undertake a 15,000 word dissertation. You'll be allocated a dissertation supervisor from the departmental team and will meet regularly for personal supervision meetings.
Employability
This MSc will enable you to pursue a range of professional careers in criminal justice related work in statutory, commercial or community voluntary sectors and operating at central, regional and local government levels, for example, the Home Office; police forces; local government; crime and disorder reduction partnerships and their equivalencies throughout the world.
The acquisition of specific criminological and research methods knowledge will also enhance the career opportunities if you are currently working in the field. The specialist focus on research methods also offers an excellent foundation for those interested in undertaking subsequent doctoral research in the field.
Employability Service
We are University of the Year for Graduate Employment for the second year in a row - The Times and Sunday Times Good University Guide 2018, 2019.
At LSBU, we want to set you up for a successful career. During your studies – and for two years after you graduate – you'll have access to our Employability Service, which includes:
An online board where you can see a wide range of placements: part-time, full-time or voluntary. You can also drop in to see our Job Shop advisers, who are always available to help you take the next step in your search.
Our Careers Gym offering group workshops on CVs, interview techniques and finding work experience, as well as regular presentations from employers across a range of sectors.
Our Student Enterprise team can also help you start your own business and develop valuable entrepreneurial skills.
Professional links
The Crime and Criminal Justice Research Group, (CCJRG), at LSBU has developed a strong national and international reputation for delivering high quality and real life impact research. It has worked closely with a range of government agencies, including the Office for Criminal Justice Reform (Ministry of Justice); Government Office for London; the Scottish Executive, Northern Ireland Office and the Equalities and Human Rights Commission. It has also undertaken extensive research in collaboration with various London local authorities together with a range of voluntary and charity-based agencies.
Placements
Our criminology programme also has a strong voluntary work scheme.You're encouraged to undertake voluntary work in a variety of criminal justice related agencies. Recent positions have been within the police service, the prison service, legal advice, victim support, domestic violence and child abuse agencies and youth offending and youth mentoring schemes.
Staff School/Division:
Law and Social Sciences / Social Sciences
Job title:
Course Director, Sociology
Dr Matthew Bond is Senior Lecturer in the Department of Social Sciences and Course Director of the Sociology undergraduate programme.
---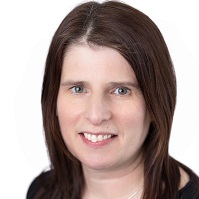 School/Division:
Law and Social Sciences / Social Sciences
Job title:
Senior Lecturer in Criminology; Course Director, MSc in Criminology and Social Research Methods
Dr Chris Magill is a Senior Lecturer in Criminology and the Course Director for the MSc in Criminology and Social Research Methods in the School of Law and Social Sciences and Course Director for the MSc in Criminology and Social Research Methods.
---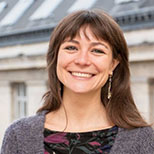 School/Division:
Law and Social Sciences / Social Sciences
Job title:
Lecturer in Criminology; Course Director for Criminology undergraduate programmes
Dr Rossi is a Lecturer in Criminology and a Course Director for Criminology undergraduate programmes. She teaches Criminology, Sociology and Political Science, with particular interest in the criminalisation of political movements, political violence, terrorism, victims.
---
Facilities
Teaching and learning
Study hours
Year 1 class contact time is typically 6 hours per week part time and 12 hours per week full time plus individual tutorial and independent study.
Entry requirements
You should have a second class honours: 2:2/Bachelor degree equivalent to UK Second Class Honours Lower Division or above in a related subject area.
Applicants with extensive related work experience will also be considered and are encouraged to apply. In these cases, applicants will be interviewed by the Course Director. In so doing we will be able to assess applicants in terms of their academic and professional suitability.
We welcome equivalent qualifications from around the world. English language qualifications for international students: IELTS score of 6.5, Cambridge Proficiency or Advanced Grade C.
Fees and funding
Fees are shown for new entrants to courses, for each individual year of a course, together with the total fee for all the years of a course. Continuing LSBU students should refer to the Finance section of our student portal, MyLSBU. Queries regarding fees should be directed to the Fees and Bursaries Team on: +44 (0)20 7815 6181.
UK/EU fee:

£7875

International fee:

£13780

AOS/LSBU code:

3963

Session code:

1FS00
For more information, including how and when to pay, see our fees and funding section for postgraduate students.
See our Tuition Fees Regulations (PDF File 144 KB) and Refund Policy (PDF File 102 KB).
Possible fee changes
The University reserves the right to increase its fees in line with changes to legislation, regulation and any government guidance or decisions.
The fees for international students are reviewed annually and the University reserves the right to increase the tuition fees in line with the RPIX measure of inflation up to 4 per cent.
Postgraduate loan (PGL) for Masters study
If you are starting a Masters course, studying either full- or part-time, you may be entitled to apply for a postgraduate study loan. Find out more at our postgraduate fees and funding section.
Scholarships
We offer several types of fee reduction through our scholarships and bursaries. Find the full list and other useful information on funding your studies on the scholarships and fee discounts page.
Fee status
Please check your fee status and whether you are considered a Home, EU or International student for fee-paying purposes and for our regulatory returns, by reading the UKCISA regulations.
Stories
Select a story and read about practical project work, students' placement experiences, research projects, alumni career achievements and what it's really like to study here from the student perspective.
Prepare to start
We help our students prepare for university even before the semester starts. To find out when you should apply for your LSBU accommodation or student finance read the How to apply tab for this course.
Welcome Week
Before you start your course we'll send you information on what you'll need to do before you arrive and during your first few days on campus. You can read about the process on our Welcome Week pages.
Top of page
Course Enquiries - UK/EU
Tel: 0800 923 8888
Tel: +44 (0) 20 7815 6100
Get in touch
Top of page