Unistats
What is Unistats?
Key Information Set (KIS) Data is only gathered for undergraduate full-time courses. There are a number of reasons why this course does not have KIS data associated with it. For example, it may be a franchise course run at a partner college or a course designed for continuing professional development.
Overview
Crime complex
You will examine how complex interactions between the state, the offender, the victim and the public lead particular acts to be framed as crimes while others are not. On this course, you'll think critically about how laws and offenders are made and who avoids criminalisation and why. Explore criminological theory and engage in debates about the problem of crime, criminal justice policy and the impact of crime in contemporary society.
We provide the practical experience employers demand - career areas include: probation, policing, the prison service, NGOs, local authorities, the voluntary sector, youth offending teams, teaching, social work and administration.
We offer the opportunity for all undergraduate Home/EU students to undertake a work placement, internship or work experience while studying a full-time course starting in September 2018.
Why Criminology at LSBU?
You'll be taught by research-active academics whose work is nationally and internationally recognised and informs the course curriculum.

No.2 London University overall in Criminology (Guardian League Table, 2018).

Our courses in this field provide the practical experience employers demand - career areas include: probation, policing, the prison service, NGOs, local authorities, the voluntary sector, youth offending teams, teaching, social work and administration.

Graduates can apply for postgraduate courses, such as MSc Criminology and Social Research Methods, MSc Development Studies and MSc Refugee Studies.

Be part of an academic community dedicated to social justice and global responsibility - with inspiring schedule of guest speakers, events, volunteering opportunities and exchange of ideas.

Enhance your employability by taking part in our volunteering programme which covers a range of criminal justice-related agencies.
Key course information - ordered by mode
Mode
Duration
Start date
Location

Mode

Full-time

Duration

3 years

Start Date

September

Location

Southwark Campus
Case studies
How an interest in TV crime has propelled one LSBU student into an exciting career.

As a Criminology undergraduate at LSBU, Nicole Lucas was President of the Criminology Society and continued on to the MSc Criminology and Research Methods, winning the Lawrence Marlow Prize for academic achievement in January 2014.
Modules
This course provides you with lots of transferable skills, as well as practical experience, which can be invaluable when it comes to starting your career. Areas you will study include criminal justice, politics and policy, policing, rehabilitation, youth crime, drugs and crime, genocide and crime in a global context.
Methods of assessment for course overall: 75% coursework.
Year 1
Deconstructing the crime problem
What is crime? How and to what extent is the crime problem dispersed throughout contemporary British society? What do we know about current levels of crime in the UK and how do these compare historically? These are some of the key questions you'll address in this module which introduces you to the basic anatomy of the crime problem. In addition to addressing specific questions concerning trends in different types of crime and social distribution of crime across society, you'll be encouraged to think about these issues in terms of broader social trends and relations.
Criminal justice, politics and social policy
You'll be guided through the policy making process that underpins the formation and implementation of public policy in Britain. It will help you identify the key actors that shape the policy process as well as the social, political and economic factors that influence it. You'll also be introduced to the different providers of criminal justice programmes and social welfare.
Issues in crime
You'll be presented with a range of distinct contemporary criminological issues and focus on the ways in which fears and concerns about crime and the criminal justice system are related to issues such as governance, social exclusion and racial inequality. You'll engage with a range of different theories and learn how to appreciate how each relates to a specific issues.
Introduction to criminological theory
You'll be introduced to key criminological theories. You'll examine the principal conceptual differences between these theories and how such concepts have been applied in the form of substantive research and policy.
Issues in contemporary sociology
You'll look at key concepts in sociology and address issues such as migration, race, gender and class. The focus throughout this module is how inequalities are reinforced through the changing nature of citizenship, sexualities, religion and mass media.
Researching social life
You'll be introduced to qualitative (with limited content related to quantitative) methods used by sociologists and other social scientists to conduct investigations. You'll look at a range of qualitative methods and different types and structures of data collected to illustrate how research works. In addition, lecture and other activities will demonstrate how to apply basic research methods and present results in a meaningful and informative way. Primarily though the use of seminar reading, you'll be exposed to relevant critical issues which arise from carrying out research with a particular focus on issues related to race, gender, and class.
Year 2
Social research skills 1
In the first half of this module you'll be introduced to basic issues in research design and methodology. Topics covered include experimental design and random assignment, formulating research questions sampling and measurement. In the second half of the module you'll learn the basics of statistical analysis and how to use SPSS.
Social research skills 2
You'll be introduced to the basics of qualitative research methodologies. You'll learn about central philosophical questions in the philosophy of the social sciences and how they relate to the qualitative/quantitative distinction. You'll be taught a range of qualitative data collection techniques ranging from interviews to archival research, and introduced to different qualitative analytic techniques. You'll also look at the ethical issues that are specific to qualitative research. You'll be taught through lectures and workshops where you apply the principles to specific research questions.
Issues in contemporary policing
In this module you'll be offered an insight into key issues in contemporary policing. You'll develop your understanding of the concepts of 'policing' and 'the police', and explore a number of issues including: the historical origins of contemporary policing; the legitimacy of policing; police culture(s); the policing of private and public order; the privatisation of policing functions; the growth of transnational policing, together with an analysis of the significance of a human rights agenda for twenty-first century policing. You'll also look at the implications of globalisation for policing both on an organisational and conceptual level. Underlying such discussions is a critical focus on protection through a critical appreciation of the police function and role.
Penal theory, policy and practice
You'll examine penal theory and practice in a theoretical, comparative and historical way, and engage critically with the theoretical justifications and policy proposals for punishment. The first part of this module examines the philosophical and historical bases of punishment in general and the prison in particular. You'll focus strongly on how the term 'crisis' has been used to describe almost every aspect of the penal system. You'll look at the background and current contexts of the crisis. You'll also reflects on the concepts of 'place', 'space' and 'time' as sources of suffering and emphasises the significance of vulnerability and imprisonment. You'll critically evaluate the future promise of the penal system through an examination of the issue of the privatisation of punishment and its role in future penal policy.
Plus two optional modules from:
Youth, crime and delinquency
You'll be provided with an overview of the development of youth crime as a specific area of criminological inquiry and a distinct jurisdiction within the criminal justice system. You'll look at the development of 'delinquency' as a specific field of intervention and investigation. You'll consider the evolution of youth justice policies and examines current literature in relation to the strengths and limitations of the contemporary youth justice system.
Crime, disorder and community safety
You'll examine the changing relation and significance of crime, disorder and community safety, beginning from a review of the nature of crime and exploring the processes by which crime is constructed. In order to fully examine the meaning of crime, you'll examine the dimensions to construction by drawing on the 'square of crime' model as developed by realist criminologists. This involves some consideration of victimisation, public opinion and the role of official enforcement agencies. In relation to this deconstruction process, you'll go on to examine the growing concerns with disorder, anti-social behaviour and community safety, particularly with reference to the recent decline in crime.
Issues in criminal justice history This module provides a framework for examining the development of the criminal justice system and the general construction of the crime problem in the period from 1800s until the 1960s. It blends a discussion of institutional development with a socio-historical analysis of changing problems of crime. By examining criminological issues within a specific political, historical and intellectual context this module provides a valuable underpinning for a range of modules in the Criminology Degree programme in general and on the topics of policing, prisons, gender and crime, and youth crime in particular.
Introduction to the Workplace This module introduces students to a number of classical and contemporary theories and themes that contribute to the study of everyday work and organisational life. Drawing on the theoretical ideas and empirical applications of both classical and contemporary thinkers on work and organisations the module examines organisational issues faced by today's employees and their employers such as the meaning of work, employment relations, employee engagement, commitment and motivation, flexible specialisation and the flexible firm, work life balance, equality and diversity.
Year 3
Crime, criminology and modernity
You'll examine the emergence and development of criminology as an academic discipline in the context of the development of the human sciences and governmental needs of societies in the modern period. Whilst your main emphasis is on intellectual development, you'll also explore how and in what ways such ideas come to be embodied in governmental policy, how this process transforms them and the conditions under which they decline both intellectually and in their application.
Gender, crime and justice
An understanding of both masculinities and femininities is central to this module. You'll draw on feminist perspectives in criminological theory as well as more mainstream theoretical accounts. You'll evaluate the evidence which indicates that patterns of offending, victimisation and the workings of the main criminal justice agencies are gendered. This module also transgresses traditional debates in this area by considering a human rights perspective for the study of gender and crime.
Criminology research project (double module)
Plus two optional modules from:
Drugs and crime
You'll look at the many relationships that exist between drugs and crime. This module starts off with the obvious link – the possession of drugs is illegal – and explores different types of drugs, the prevalence of drug use and some theories of who uses drugs, and why. You'll then move on to crimes associated with drug use and drug trafficking, theoretical and causal connections between drug use and crime, and ways that we attempt to deal with drug users (whether along medical or criminal lines), drug markets and the links between drugs and other criminal activity.
Race, culture and identity
Genocide in the 20th Century This module explores the history of genocide and crimes against humanity in the twentieth century and beyond. It begins with an introduction to the related concepts of genocide and crimes against humanity before considering a range of events including colonial genocides, the Armenian Genocide, the Nazi 'Final Solution', alleged genocides in Cambodia, Yugoslavia and Rwanda, as well as cases of genocide in the twenty-first century in Darfur and the Democratic Republic of the Congo. It analyses the dynamics of genocide and crimes against humanity in order to shed light upon their origins, characteristics and consequences.
Equality, social justice and social change This module invites students to consider their understanding of a range of concepts that might include human rights, equality and inequality, social justice and fairness, social and community cohesion, multiculturalism and integration, diversity, social inclusion and exclusion, and to explore how these ideas might shape goals for social welfare institutions, employment, or the criminal justice system. In addition students will be introduced to a range of tools and ideas that may be used to promote organisational change: monitoring, equality impact assessments, positive action, fairness commissions. Students will be encouraged to consider how to use these to tackle problems related to, for example: discrimination, inequality, unfairness, injustice, or marginalisation. Students will be asked to consider how to evaluate outcomes or measure success.
Criminology of evil In this module we will explore the origins and impacts of social taboos, focusing on trying to understand the people and organizations behind acts often described as evil. You will learn to critically appraise academic research by engaging in interactive lectures and tutorials that make you question what 'evil' actually means. A reading will complement each lecture and will be discussed critically and in-depth in each week's tutorial. Topics will include psychopathy, terrorism, warlordism, torture, murder, evil scientists, the dark web, paedophilia, rape, and big business.
Work placement This module provides an opportunity for students to work in settings directly related to their area of study. The module will enable students to further explore and reinforce the interface between theory related to the way statutory, political and voluntary sector organisations work and the professional practices within these organisations. The module will facilitate the application of appropriate theory and policy knowledge within the workplace. It will also enhance academic study through relevant workplace experience. Broadly speaking any organisation with links to social and/or political issues as well as voluntary sector organisations with registered charity numbers are likely to be suitable for a work placement. Political organisations are also suitable for work placements. However students will be required to meet and consult with the Module Coordinator and their Course Directors to identify an appropriate voluntary sector and/or political organisation in which to carry out their work placement.
Employability
Career opportunities
Students take part in voluntary work in the police service, the prison service, legal advice, victim support, domestic violence and child abuse agencies, youth offending and youth mentoring schemes. Many prefer to work for the police or criminal justice services, where there are countless opportunities to help the community with plenty of room for specialisation.
A humanities degree also has the real advantage of opening up careers in a number of professions such as teaching, social work, administration and higher level education. Other graduates have forged exciting careers in research, public relations, advertising, retail, management and media-related work.
Career roles
One popular role is as a probation officer working with offenders before, during and after they are sentenced. Possessing a great deal of patience, strong spoken communication skills and a non-judgemental attitude, a probation officer can be very rewarding work. A qualified probation officer can earn between £28,000-£35,000. (National Careers Service)
The police service also offers a wide variety of long-term opportunities providing a two-year probationary period is completed. Salaries after 5 years can be up to £30,000. (BBC News)
If you are willing to take further training, then social work is another alternative. Social Workers provide support and assistance to many individuals, families and groups, from the homeless to people with learning and physical disabilities. It's possible to earn up to £25,000 once qualified. (National Careers Service)
Career progression
The academic strength of our programmes has allowed many graduates to continue onto postgraduate degrees and academic research. We offer a number of applied postgraduate courses (heavily linked to the Department's nationally and internationally recognised research activities).
Postgraduate taught courses include:
Employability Service
We are University of the Year for Graduate Employment - The Times and Sunday Times Good University Guide 2018.
At LSBU, we want to set you up for a successful career. During your studies – and for two years after you graduate – you'll have access to our Employability Service, which includes:
An online board where you can see a wide range of placements: part-time, full-time or voluntary. You can also drop in to see our Job Shop advisers, who are always available to help you take the next step in your search.
Our Careers Gym offering group workshops on CVs, interview techniques and finding work experience, as well as regular presentations from employers across a range of sectors.
Our Student Enterprise team can also help you start your own business and develop valuable entrepreneurial skills.
Professional links
Voluntary Work Placement
In keeping with our applied approach to social and policy studies, this department has a strong voluntary work placement scheme. Students can volunteer within the police and prison services, as well as with legal advice, victim support, domestic violence and child abuse agencies. Through these, students contribute to real world situations linked to their subject of interest. In many cases, students maintain a relationship with the organisation they volunteer for. Placements ground a student's experience, provide confidence and bolster a CV immeasurably.
Staff
---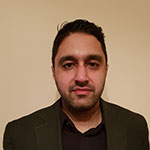 School/Division:
Law and Social Sciences / Social Sciences
Job title:
Senior Lecturer in Criminology
Dr Rashid Aziz is a Senior Lecturer in Criminology in the Department of Social Sciences, School of Law and Social Sciences.
---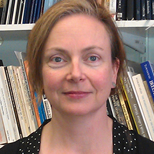 School/Division:
Law and Social Sciences / Social Sciences
Job title:
Associate Professor in Social History; Director of Research, School of Law and Social Sciences
Dr Caitríona Beaumont is Associate Professor in Social History specialising in the history of female activism, women's movements and feminism in twentieth century Britain and Ireland.
--- School/Division:
Law and Social Sciences / Social Sciences
Job title:
Course Director, Sociology
Dr Matthew Bond is Senior Lecturer in the Department of Social Sciences and Course Director of the Sociology undergraduate programme.
---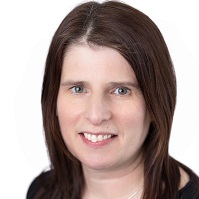 School/Division:
Law and Social Sciences / Social Sciences
Job title:
Senior Lecturer in Criminology
Dr Chris Magill is a Senior Lecturer in Criminology in the School of Law and Social Sciences and Course Director for the MSc in Criminology and Social Research Methods.
---
School/Division:
Law and Social Sciences / Social Sciences
Job title:
Senior Lecturer
Dr Morton is interested in philosophy of science and the theory of agency.
---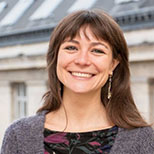 School/Division:
Law and Social Sciences / Social Sciences
Job title:
Lecturer in Criminology
Dr Rossi is a Lecturer in Criminology. She teaches Criminology, Sociology and Political Science, with particular interest in the criminalisation of political movements, political violence, terrorism, victims.
---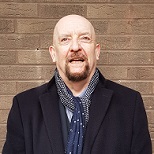 School/Division:
Law and Social Sciences / Social Sciences
Job title:
Lecturer in Criminology and Politics
Edwin is a Lecturer in the Social Sciences Division, teaching and conducting research in politics and criminology.
---
School/Division:
Law and Social Sciences / Social Sciences
Job title:
Associate Professor in Sociology
Dr Shaminder Takhar is Associate Professor in Sociology specialising in race, gender, sexuality and social justice. She is the research ethics co-ordinator for the School of Law and Social Sciences.
---
Facilities
Teaching and learning
Study hours
Year 1 class contact time is typically 9 hours per week plus individual tutorial and independent study.
Brief assessment outline
All modules are assessed by a combination of coursework, essays, exams, presentations, reports, case-studies, reviews and final year dissertation.
Research active academics
You will be taught by research-active academics whose work is internationally recognised and informs the course curriculum. You'll be encouraged to undertake your own research, from which you'll gain invaluable experience of social scientific research methods.
Percentage of time spent in different learning activities

| | Lectures and seminars | Self-directed study |
| --- | --- | --- |
| Year 1 | 23% | 77% |
| Year 2 | 23% | 77% |
| Year 3 | 18% | 82% |
Criminology conference at LSBU
At LSBU, Criminology staff are actively engaged in criminological research and in making a difference to local, national and international criminal justice policy. On 13th September, Helen Easton, Senior Lecturer in Criminology, hosted a conference with international guest speakers titled "Overcoming the Stalemate: Progressing Change in Prostitution Laws in England and Wales".
Personal Academic Tutoring
As an undergraduate Law and Social Science student, you will be allocated a named tutor during your first semester at LSBU. The role of your tutor is to be your primary contact for academic and professional development support.
Your tutor will support you to get the most of your time at LSBU, providing advice and signposting to other sources of support in the University. They should be the first person at the university that you speak to if you are having any difficulties that are affecting your work. These could be academic, financial, health-related or another type of problem.
You will have appointments with your personal academic tutor at least three times a year for 15 minutes throughout your course. You can contact your tutor for additional support by email or sign up for an appointment slots advertised outside your tutor's office.
Entry requirements
2018 entry
A Level BCC or:
BTEC National Diploma MMM or:
Access to HE qualifications with 9 Distinctions and 36 Merits or:
Equivalent Level 3 qualifications worth 106 UCAS points
Applicants must hold 5 GCSEs A-C including Maths and English, or equivalent (reformed GCSEs grade 4 or above).
We welcome qualifications from around the world. English language qualifications for international students: IELTS score of 6.0, Cambridge Proficiency or Advanced Grade C.
Visit UCAS for guidance on the 2018 tariff.
How to apply
Apply now for a full-time course starting this September through Clearing.
Call 0800 923 8888 to speak to one of our dedicated Clearing advisors who'll take you through your application or DM us on social media. We're open 7am – midnight on 16 August and 7am – 7pm on 17 August.
You can also speak to us in person at one of our clearing application sessions.
If you're applying for a health and social care course use our online application service.
For more information visit our Clearing page.
Part-time course
Please follow the instructions on the table below to apply for a part-time course.
International students
International (non Home/EU) applicants should follow our international how to apply guide.
2019 entry
International students
International (non Home/EU) applicants should follow our international how to apply guide.
Instructions for Home/EU applicants
Mode
Duration
Start date
Application code
Application method

Mode

Full-time

Duration

3 years

Start date

September

Application code

M930

Application method
For full-time courses, please send your applications through the Universities and Colleges Admissions Service (UCAS) using our code L75. UCAS is the organisation responsible for managing applications to higher education courses in the UK.
For part-time courses, you can apply directly to the University.
For more details on how to apply (full-time and part-time) see our how to apply page.
Accommodation
Once we have made you an offer, you can apply for accommodation. You can rent from LSBU and you'll deal directly with the university, not third party providers. That means we can guarantee you options to suit all budgets, with clear tenancy agreements and all-inclusive rents that include insurance for your personal belongings, internet access in each bedroom and on-site laundry facilities.
Or, if you'd rather rent privately, we can give you a list of landlords – just ask our Accommodation Service.
Read more about applying for accommodation at LSBU.
Finance
You don't need to wait for a confirmed place on a course to start applying for student finance. Read how to pay your fees as an undergraduate student.
Fees and funding
Fees are shown for new entrants to courses, for each individual year of a course, together with the total fee for all the years of a course. Continuing LSBU students should refer to the Finance section of our student portal, MyLSBU. Queries regarding fees should be directed to the Fees and Bursaries Team on: +44 (0)20 7815 6181.
UK/EU fee:

£9250

International fee:

£13125

AOS/LSBU code:

1358

Session code:

1FS00
Total course fee:
UK/EU
£27750
International
£39375
For more information, including how and when to pay, see our fees and funding section for undergraduate students.
Please check your fee status and whether you are considered a home, EU or international student for fee-paying purposes by reading the UKCISA regulations.
Possible fee changes
The University reserves the right to increase its fees in line with changes to legislation, regulation and any governmental guidance or decisions.
The fees for international students are reviewed annually, and additionally the University reserves the right to increase tuition fees in line with inflation up to 4%.
Scholarships
We offer several types of fee reduction through our scholarships and bursaries. Find the full list and other useful information on our scholarships page.
Case studies
Select a case study and read about practical project work, students' placement experiences, research projects, alumni career achievements and what it's really like to study here from the student perspective.
Prepare to start
Applicant events
After you've received your offer we'll send you emails about events we run to help you prepare for your course.
Enrolling
Before you start your course we'll send you information on what you'll need to do before you arrive and during your first few days on campus. You can read about the process on our new students pages.
Getting started
Students can prepare themselves for the course by following the news - quality newspapers, good TV news bulletins, Radio 4 news etc - particularly news about crime (politics of crime as well as actual crime stories).
Suggested reading
It is valuable to do some preparatory reading before starting the course, we suggest:
M. Maguire, R. Morgan and R. Reiner (2012) (5th edn) The Oxford Handbook of Criminology. Oxford: Oxford University Press.
S. Walklate (2003) (2nd edn) Understanding Criminology: Current theoretical debates. Buckingham: Open University Press.
R. Lippens (2009) A Very Short, Fairly Interesting and Reasonably Cheap Book about Studying Criminology. London: Sage.
J. Muncie and E. McLaughin (2001) The Problem of Crime. Sage/Open University: London.
Top of page
Top of page