Overview
Shaping professional futures
With over 30 years of expertise, LSBU Law has shaped the professional futures of thousands of law students. Through critical and comparative studies of justice and criminal litigation this course will give you demonstrable understanding of the key principles that ground the UK criminal justice system, its issues, approaches and topical debates.
If you are a recent graduate, or already working within the criminal justice field, you'll further your academic and practical knowledge of the litigation process. The programme is also highly relevant to human rights workers and policy agents working in the UK or abroad.
Upon completion you'll have acquired an in-depth and systematic understanding of criminal litigation and criminal justice and will be able to work at the cutting edge of practice and research in these areas.
Why Law at LSBU?
Happy students: No.1 UK wide for Satisfied overall with the course in Law (Guardian League Table, 2018) with an energetic Student Law Society that arranges talks, visits and competitions.

Top 10 in UK for satisfaction with teaching in Law (Guardian 2019).

Expert academics – our teachers are qualified solicitors and barristers, passing on their insights, real-world case expertise and passion for law.

Outstanding facilities – we'll equip you with an iPad or tablet, complete online support and access to a personal law e-library worth £6000.

The School of Law enjoys strong links with the South London Law Society, and cooperates with them to provide a programme of Continuing Professional Development (CPD) for local practitioners and members of the Society.
Key course information - ordered by mode
Mode
Duration
Start date
Location

Mode

Full-time

Duration

12 months

Start Date

September

Location

Southwark Campus
Modules
Core modules
Research methods
This module is essential to understanding the development, implementation, and analysis of graduate level research in legal studies. It is designed to assure that you have a comprehensive knowledge of research design development, and the ability to review and understand journal articles in various subjects of common law. The ultimate purpose of the Module is to encourage you to become engaged in independent legal research in order to be able to submit successfully the dissertation of 15,000 words by the end of the course. You'll build on the research skills already acquired in undergraduate studies by covering topics such as literature review, research presentation and research evaluation, with an emphasis on practical exercises.
Criminal litigation
You'll be introduced to the structure and process of the Criminal Justice System in England and Wales and explores some of the socio-political issues, which arise from the function of the law in practice. You'll be provided with a critical overview of the system of justice and the key procedural decisions that are made within the system. You'll consider the process of justice via practical, classroom (and E-learning) based, engagement with the litigation process and use case studies and group role play to enhance their practical and theoretical understanding of the criminal process.
Criminal justice
You'll critically consider the criminal justice system by exploring the role of key players in the criminal justice system such as a) the police b) the Crown Prosecution Service c) defence lawyers' d) magistrates, juries and judges. All those players both individually and collectively will be examined and evaluated.
Although we will focus mainly on the English criminal justice system, learners will be encouraged to take a wider comparative perspective to the various issues involved, special reference will be made to contemporary elements of victimology and the way the criminal justice system deals with different kind of victims in order to introduce learners to the various ways in which different agents of the criminal justice system deal with victims i.e. police and courts.
Dissertation The Dissertation Unit requires completion of a, normally, 10000 to 15000 words Master's level dissertation in an area consistent with, and appropriate to (and, if relevant, the specialist pathway within) the degree being sought. It requires that, and provides an opportunity for, the Master's student to virtually independently conceive, plan and execute an appropriate piece of research based on firm academic foundations. In doing so, the dissertation is required to address an issue or matter of some importance within the areas and/or disciplines encompassed across the Master's degree being sought. Each student will be provided with a research supervisor who will guide the student throughout their dissertation from the formulation of the research topic to the completion of the finalised work.
Module options
After completing core modules you'll choose from options that reflect the practical/ theoretical and social justice context of the course. Choices are made following discussion with your personal tutor and also guided by your own professional interests and career aspirations.
International criminal law
You'll examine the substantive crimes that have evolved in the field of international law with an emphasis on the interpretation and application of international standards in the context of criminal prosecutions. The module will focus both on substantive crimes and on enforcement mechanisms. Specific topics will include sources of international criminal law; individual substantive crimes such as drug smuggling, computer crime, and money laundering; international offenses such as piracy, torture, terrorism and genocide; extradition, evidence gathering and defences under international law; and the international criminal tribunals.
Advocacy
You'll examine the interaction between decision makers in the criminal litigation process and advocates who appear before them. you'll explore the principles of advocacy throughout the litigation process, including trial preparation, constructing and presenting speeches and arguments, working with lay and professional witnesses, using IT and graphics in the courtroom, effective communication and the psychology of persuasion.
Policing
The module aims to cover different aspects of policing by addressing key themes in the history, theory and practice of policing and to encourage students to critically consider the nature of policing and the issues affecting it.
Although the focus of the module is on policing in Britain, learners will be encouraged to develop a comparative perspective by reference to other jurisdictions and to global crime problems such as transnational organised crime and forms of policing.
Case management This module enhances learner's knowledge of the structure and process of the Criminal Justice System in England and Wales via an in-depth analysis of complex case management. The Module explores relevant statutory provisions regulating the management of cases, and explores some of the socio-political issues that arise from the function of the law in practice. The module provides learners with a critical overview of the system of justice and the key procedural decisions that are made within the system. Learners consider the process of justice via practical, classroom based, engagement with the litigation process, using a dedicated case study and group-based work to enhance their practical and theoretical understanding of the criminal process.
Terrorism
The aim of this module is to explore the role of law in enabling and controlling counter-terrorist action by individual states and the international Community. Therefore, we will adopt a comparative (national) and international (UN) perspective to explore the key issues involved.
More specifically the course deals with the tools that have been authorized to be used by governmental action against terrorism. We trace the development of the law related to terrorism and we examine the various legislative acts, which now govern the investigation of terrorism, efforts to control the financing of terrorism, detention and deportation of persons who are viewed as threat. The purpose of the module is to enable learners interested in the topic of terrorism to familiarize themselves with the role of law in enabling and controlling counter-terrorist action by individual states and the international Community as a whole.
Comparative law
Students study key concepts of two or more major legal systems of the world – Arabic, Chinese, Civil Law and Common Law. They study the basic underlying philosophies and methods of each legal system and a selection of current topics of debate such as Law making & judicial decision making, Contract Law, crime and punishment, Human Rights & the relationship between the individual & society and Medical Law. Students also take part in an intensive study visit abroad. This allows them to analyse and evaluate the similarities and differences of approach between the different legal systems. Students then choose one of these topics as the subject for a written coursework researching, analysing and evaluating the law and proposals for reform in the light of different approaches between two or more of these major world legal systems.
EU criminal and migration law
The focus of this module is migration, justice and security in the EU. The module incorporates a compulsory field trip for LSBU students to study with students from other EU universities. The field trip will require students to work intensively over a 6-7 days with students from the partner universities and thus attendance for activities and classes either at LSBU or at a partner university outside of the UK. Students will be required to excuse themselves from scheduled classes on other modules and manage their studies of their modules around the field trip and if necessary excuse themselves from scheduled classes.
Criminal litigation
If you're interested in criminal litigation you may prefer options such as: Case Management, Advocacy, International Criminal Law.
Criminal justice
Or if you want to focus on the criminal justice system you may prefer options such as Policing or Terrorism.
All modules (core and optional) achieve a balance between practice, theory and the development of professional skills.
Employability
Upon completion of the course you'll have developed advanced legal practice skills and an informed and reflective understanding of the criminal justice system. As well as legal practice, graduates of this LLM may seek employment in a variety of related fields such as research and policy making, the police, prison and probation services.
The course appealed to me because of its fresh and exciting content, with the opportunity to mix academic and practical skills. It met all my expectations and the teaching is a great balance of instruction and seminars. I currently work as a Senior Crown Prosecutor.

Tim Burton, Crime and Litigation LLM graduate
Employability Service
We are University of the Year for Graduate Employment for the second year in a row - The Times and Sunday Times Good University Guide 2018, 2019.
At LSBU, we want to set you up for a successful career. During your studies – and for two years after you graduate – you'll have access to our Employability Service, which includes:
An online board where you can see a wide range of placements: part-time, full-time or voluntary. You can also drop in to see our Job Shop advisers, who are always available to help you take the next step in your search.
Our Careers Gym offering group workshops on CVs, interview techniques and finding work experience, as well as regular presentations from employers across a range of sectors.
Our Student Enterprise team can also help you start your own business and develop valuable entrepreneurial skills.
Professional links
Through our growing pool of visiting fellows and professors, the Law Department has developed a strong network of contacts with leading criminal law practitioners. Moreover, the Law Department enjoys strong links with the South London Law Society, and cooperates with them to provide a programme of Continuing Professional Development (CPD) for local practitioners and members of the South London Law Society. Many members of the Law Department are practitioners, or retain strong links with the legal profession.
Recent guest lecturers:
Vera Baird, QC, MP;
Roger Smith, Director of Justice;
Joel Bennathan, QC, Barrister;
Imran Khan, Solicitor.
Staff
School/Division:
Law and Social Sciences / Law
Job title:
Sessional Lecturer
Lionel Blackman is a solicitor-advocate, the first to win a case in the House of Lords. He is Director of the Solicitors International Human Rights Group. He lectures frequently at LSBU and overseas.
---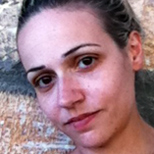 School/Division:
Law and Social Sciences / Law
Job title:
Associate Professor, Course Director Post Graduate Programmes
Dr Mylonaki specialises in International Criminalisation of Terrorism and criminological approaches to International Criminal Law. She holds a PhD (University of Bristol), an MPhil in Criminology (University of Cambridge) and an LLM in International Law.
---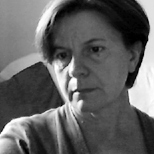 School/Division:
Law and Social Sciences / Law
Job title:
Senior Lecturer
Caron has lectured and tutored at LSBU for over 20 years and has used her experience of legal practice to enhance the practical legal content of the subjects that she teaches.
---
Facilities
Teaching and learning
Content, knowledge and understanding is assessed through coursework, or, a combination of coursework, presentations and online assessments. Coursework can take many forms (based on the practical or theoretical content of the module) including essays and reports.
Entry requirements
2:2 Honours degree in Law or related subject (such as Sociology, Criminology and Forensic Science). Or a Bachelor degree equivalent to UK Second Class Honours Lower Division.
The programme also recruits graduates from different academic disciplines and practitioners from professions within the criminal justice field.
Criminal Law Practitioners with relevant professional qualifications and experience are not subject to the admissions requirement of having obtained a 2:2 Honours degree.
Individual applications for accreditation of prior learning and experience will be considered in accordance with the FAHS Policy on APL and APEL.
We welcome qualifications from around the world. English language qualifications for international students: IELTS score of 6.5, Cambridge Proficiency or Advanced Grade C.
Fees and funding
Fees are shown for new entrants to courses, for each individual year of a course, together with the total fee for all the years of a course. Continuing LSBU students should refer to the Finance section of our student portal, MyLSBU. Queries regarding fees should be directed to the Fees and Bursaries Team on: +44 (0)20 7815 6181.
UK/EU fee:

£7875

International fee:

£13780

AOS/LSBU code:

3312

Session code:

1FS00
For more information, including how and when to pay, see our fees and funding section for postgraduate students.
See our Tuition Fees Regulations (PDF File 177 KB) and Refund Policy (PDF File 102 KB).
Possible fee changes
The University reserves the right to increase its fees in line with changes to legislation, regulation and any government guidance or decisions.
The fees for international students are reviewed annually and the University reserves the right to increase the tuition fees in line with the RPIX measure of inflation up to 4 per cent.
Postgraduate loan (PGL) for Masters study
If you are starting a Masters course, studying either full- or part-time, you may be entitled to apply for a postgraduate study loan. Find out more at our postgraduate fees and funding section.
Scholarships
We offer several types of fee reduction through our scholarships and bursaries. Find the full list and other useful information on funding your studies on the scholarships and fee discounts page.
Fee status
Please check your fee status and whether you are considered a Home, EU or International student for fee-paying purposes and for our regulatory returns, by reading the UKCISA regulations.
Stories
Select a story and read about practical project work, students' placement experiences, research projects, alumni career achievements and what it's really like to study here from the student perspective.
Prepare to start
We help our students prepare for university even before the semester starts. To find out when you should apply for your LSBU accommodation or student finance read the How to apply tab for this course.
Welcome Week
Before you start your course we'll send you information on what you'll need to do before you arrive and during your first few days on campus. You can read about the process on our Welcome Week pages.
Follow us on Twitter
Top of page