Unistats
What is Unistats?
Key Information Set (KIS) Data is only gathered for undergraduate full-time courses. There are a number of reasons why this course does not have KIS data associated with it. For example, it may be a franchise course run at a partner college or a course designed for continuing professional development.
Overview
The BA (Hons) in Creative Advertising with Marketing is designed to provide you with skills in advertising and marketing for the exciting and expanding digital media and communications landscape.
The creative industries is worth £10 million an hour to the UK economy.

Department for Media, Culture and Sport, (2016)
This interdisciplinary course is a joint venture between the School of Arts and Creative Industries and the School of Business. The course is a blend of practice and theory, and is designed to respond to the creative industries' rapidly changing models of employment, production and consumption
5 reasons to study here
Happy students: No.2 UK wide university for student satisfaction in marketing (Complete University Guide League Table, 2018).

Overall excellence: No.1 University in London for Overall Satisfaction, Teaching, Assessment and Feedback, Academic Support, Learning and Teaching, and Personal Development - in Marketing (National Student Survey 2016).

Exceptional learning resources: No.1 University in the UK for Learning Resources in Marketing (National Student Survey 2016).

Multi-million pound Elephant Studios: Arri Cameras, Dolby Atmos Surround Sound studios and cinemas, grading suites, news room and games design centre, digital design suites, and industry-ready film and photographic studios.

Inspiring location: a short walk to the Southbank Centre, National Theatre, BFI IMAX, Tate Modern, Royal Festival Hall, The Old Vic Theatre, and The Young Vic.
This degree course covers...
creative advertising practice
principles of marketing
advertising and public relations in context
marketing in a digital world
social media in a business context
brand management
advertising and account planning
public relations,propaganda and persuasive communication
A selection of work from our current first years:
| | | |
| --- | --- | --- |
| | | |
| | | |
Accreditations
Key course information - ordered by mode
Mode
Duration
Start date
Location

Mode

Full-time

Duration

3 years

Start Date

September

Location

Southwark Campus
Case studies
Started by Mel Godfrey in 2005, the scheme – coined a 'Give-Back culture' – harnesses the experience, skills, networks and passion of LSBU Marketing alumni for the benefit of those still studying.
Modules
Year 1
Principles of marketing
This module will introduce you to the nature and scope of marketing. It will provide you with basic principles including marketing environment, the marketing mix, marketing research and buyer behaviour. The module will provide you with a foundation of the principles, theories and frameworks needed across a range of marketing roles and provide you with the basic knowledge needed for your next three years of study.
Visual analysis
This module focuses on the major forms of contemporary advertising, introducing you to the practice of defining advertisements through analysis and theory in relation to image. You will be introduced to forms of visual analysis developed from various theoretical traditions such as semiotics, structuralism and feminism. This module introduces a variety of meaning-making strategies employed in the advertising and creative industries.
Managing social media
In this module you will explore the success for use of social media through the building of an online community of your own conception. You will learn how to manage social media and online communities from both a practical and theoretical perspective. You will also develop a broad understanding of social behaviour online, including potential societal and commercial value to business and social enterprises. You will gain the skills to work in a marketing department offering social media marketing or for a specialist community management company as a designer, producer or moderator.
Marketing in a digital media
In this module you will explore the success for use of social media through the building of an online community of your own conception. You will learn how to manage social media and online communities from both a practical and theoretical perspective. You will also develop a broad understanding of social behaviour online, including potential societal and commercial value to business and social enterprises. You will gain the skills to work in a marketing department offering social media marketing or for a specialist community management company as a designer, producer, or moderator.
Introduction to cross-platform creative practice
This module will introduce you to the processes and strategies involved in creative practice. Advertising continuously requires innovation and new ideas and this module will allow you to learn the craft of creative professional. These skills will create a foundation for you to develop story telling abilities for later modules. You will be introduced to the creative advertising team and the different roles of the Art Director, Copywriter and Content Writers and acquire practical and creative skills required for entry-level jobs in the advertising industry.
Year 2
The consumer behaviour analyst
You'll look at the role of the consumer behaviour analyst, considering the behavioural concepts and theories of individuals and groups when they select, use and dispose of products, services or experiences to satisfy their needs and desires. Understanding consumer behaviour is an important element of marketing, with major behavioural changes happening in the marketplace thanks to e-commerce and globalisation. It underpins your learning in other units thanks to its interdisciplinary nature, which includes areas such as psychology and sociology.
The communications manager
You'll examine the role of marketing communications management within the business setting, looking at the wide range of techniques need to plan, control and evaluate marketing communications objectives.
Advanced creative practice
This module will introduce you to the process of how advertising campaigns are created. You will learn the advanced critical skills required for understanding and responding to a client brief. There will be a particular focus on how to create a brand story and the role digital marketing has in the process. You will further develop creative skills and have the opportunity to create pieces of work towards your own portfolio.
Cultural identities in advertising
In this module you will explore how notions of identity is articulated and then represented in advertising. Focusing on gender, sexuality, ethnicity and class, the module explores these markers of 'difference'. It discusses historical and cultural ideas about the self and investigates how identity is located socially and communicated symbolically through representation in advertising.
Plus one option from:
E-commerce and digital marketing
This module will teach you how to market websites and web based content, to harness social media as a marketing tool and to add e-commerce to websites. This module will teach you how to use social media and brand placement to give marketing and advertising material visibility. It will encourage you to explore how to embed a commercial element to a website to enable e-commerce. You will get the opportunity to compete in the Google Online Marketing Challenge in order to learn how to market your own websites and apps. You will be taught how to measure the success of marketing and advertising campaigns, and e-commerce initiatives.
Work placement
A work placement will give you the opportunity to gain work experience, developing an understanding of the key knowledge, skills and competencies that are needed to work in advertising and marketing. With the assistance of the Module Coordinator, you will identify a placement appropriate to your interests and experience, design a professional CV and application cover letter, and then complete 140 hours (approximately 20 days') work in the organisation. You will learn to relate the practical experience gained from your work placement to the theories and practical skills covered in other modules.
Year 3
Professional practice in creative advertising
This module will build on what you have learnt during your previous two years of study and provide you with the professional expertise needed for a career in advertising. You will create a full advertising campaign, which you will be able to develop to include in your professional portfolio. You will gain further insight into creative processes, strategic thinking and professional skills as well as legal issues in relation to creative advertising.
Global cultures
The world is becoming increasingly interconnected as a result of trade and cultural exchange. This module addresses the interrelationships between identity, communication, consumption and culture in the context of globalisation. We'll explore a number of key debates; for example, about the nature of globalisation, the network society, the freer movement of capital, goods and services, the emergence of global civil society, and cosmopolitan identities. Taking as its starting point the economic, cultural, technological and political shifts that have taken place since the late 20th century, we'll explore the material basis for contemporary ideas about 'the global'.
Brand management
You'll learn to solve management problems by studying the key theories, frameworks and models of current brand marketing. This module prepares you for a career in brand management by using a practical approach to applying complex theories. You'll be assessed in a variety of different ways, such as exams, group work and written reports.
Marketing strategy and planning
On this module, you'll learn how to apply your previous marketing learning to make sense of an unfamiliar commercial setting and the strategic position of one brand. You'll consider competitive advantage and value creation in the context of a hierarchy of strategies, before considering its application through marketing planning. Working on the chosen brand, you'll plan and conduct research, develop and deliver insight, and create a marketing strategy that can help the brand succeed.
Plus one option from:
PR, propaganda and persuasive communication
This module will provide you with a critical view of the major ideas informing persuasion and influence. You will be encouraged to construct and deconstruct persuasive communications using theory, research and by the application of critical thinking to real PR challenges.
With a focus on both face to face & digital and social media channels the application of stakeholder management techniques and key concepts such as Excellence Theory will be explored through sector specific case studies & contact with practitioners working in disciplines such as public affairs, political PR and behaviour change campaigns.
Advertising account planning
Planners represent consumers to brand clients and to creative teams, and are often researchers as well as strategists: this module investigates the role and function of the advertising planner. Planners represent consumers to brand clients ad to creative teams, and are often researchers as well as strategists. You will experience how to discover and formulate the essential brand story then uncover new drivers of consumer response which lie behind 'the big idea.'
Managing luxury brands and branding
This module explores the representation of the luxury brand in the market and how it is created. It develops your' understanding of luxury brands focusing attention on scarcity and rarity. By isolating the luxury industry and its many categories, you will gain the opportunity, through studies of brand development and brand management, to focus on this lucrative industry.
As employment opportunities grow within brands that seek to create rarity and those that already function as luxury brands, by completing this module you will be able to work within these types of companies regardless of whether they are client or agency oriented.
Direct and digital marketing strategy
This module will introduce you to the principles and theories of digital- and data-led marketing strategy and how to use these to synthesise relevant data to implement appropriate digital and direct business solutions. Digital and direct marketing are growth areas within 'marketing' and many opportunities exist for those interested in this field. These include working on the 'client side' in marketing departments. Additionally, many advertising agencies have established digital and direct divisions and new specialist support service companies are growing to provide data planning, data warehousing, search engine optimisation, direct mail and fulfilment services, to name a few.
This module is accredited by the IDM and on completion students may opt to take the IDM Certificate in Direct and Digital Marketing.
Employability
On completion of the course, you'll have the advantage of accessing careers in creative advertising marketing and communications.
This course can lead you to develop a career in variety of creative jobs such as:
Art Director
Copywriter
Content Writer
Social Media Manager
User Experience Designer
Marketing Manager
Account Management.
You'll also have the option of progressing to MA programmes such as Advertising, Digital Marketing and Marketing Communications.
LSBU Employability Services
LSBU is committed to supporting you develop your employability and succeed in getting a job after you have graduated. Your qualification will certainly help, but in a competitive market you also need to work on your employability, and on your career search. Our Employability Service will support you in developing your skills, finding a job, interview techniques, work experience or an internship, and will help you assess what you need to do to get the job you want at the end of your course. LSBU offers a comprehensive Employability Service, with a range of initiatives to complement your studies, including:
direct engagement from employers who come in to interview and talk to students
Job Shop and on-campus recruitment agencies to help your job search
mentoring and work shadowing schemes.
Professional links
Course leaders have close links with the Institute of Practitioners in Advertising, ensuring that the content delivered on the course is in line with industry standards.
This course has been designed in consultation with advertising industry professionals and accrediting bodies, as well as students on our marketing and media courses. It's industry-focused, and there are opportunities for work experience to give you contemporary creative and practical skills for the digital world. Graduates will be well equipped for a career in advertising, digital marketing and the wider creative industries.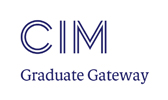 Since its introduction, the marketing programme has enjoyed strong links with the Chartered Institute of Marketing (CIM). This award is accredited by the Chartered Institute of Marketing as part of their Dual Award Programme. Only a limited number of universities in the UK hold such accreditation. As a result, our graduates are allowed direct entry with exemptions onto the CIM Professional Postgraduate Diploma in Marketing.
Placements
This course includes an industry placement in the second year, whereby students work alongside creative professionals. This placement is a fantastic opportunity to develop a network of contacts and have a taster of working in creative advertising.
Staff School/Division:
Arts and Creative Industries / Film and Media
Job title:
Course Director: Media and Cultural Studies
Dr Terry Daniels is a Senior Lecturer in the School of Arts & Creative Industries, specialising in visual culture, research methods, and mediated representations of gender and ethnicity. Her research interests include representations of ethnicity in British television, and historical research using documents and archives.
---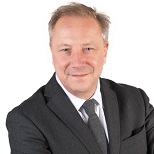 School/Division:
Business / Management, Marketing and People
Job title:
Senior Lecturer, Marketing
An expert in long-term brand loyalty, Charles has 15+years' industry experience (marketing director and managing director levels) working on innovation, brand management, franchising and copywriting in luxury food, pharmaceuticals and retail. PhD supervisor.
---
Facilities
The course content draws on the opportunities offered by our brand new, advanced production facilities located in Elephant Studios at LSBU. You'll have access to a vast range of media equipment and studio spaces, such as a digital newsroom; digital design, film, and sound studios; and edit suites for visual effects. You'll be learning within a highly creative community of undergraduate and post-graduate practitioners able to collaborate on projects.
Teaching and learning
Teaching is designed to support and develop your technical, creative and professional abilities. The following are some of the forms your teaching and learning will take:
Lectures on both the practical and theoretical side of creative advertising
Technical workshops
Project and ideas work
Small group seminars
Group and individual tutorials
The course is taught by a team of practitioner-academics who are at the forefront of their fields.
Percentage of time spent in different learning activities

| | Lectures and Seminars | Self-directed learning | Work-based placement |
| --- | --- | --- | --- |
| Year 1 | 30% | 70% | |
| Year 2 | 30% | 65% | 5% |
| Year 3 | 30% | 70% | |
Entry requirements
2018 Entry
A Level BCC or;
BTEC Extended Diploma MMM or;
Access to HE qualifications with 9 Distinctions 36 Merits or;
Equivalent level 3 qualifications worth 106 UCAS points
Applicants must hold 5 GCSEs A-C including Maths and English or equivalent (reformed GCSEs grade 4 or above)
We welcome qualifications from around the world. English language qualifications for international students: IELTS score of 6.0 or Cambridge Proficiency or Advanced Grade C.
Fees and funding
Fees are shown for new entrants to courses, for each individual year of a course, together with the total fee for all the years of a course. Continuing LSBU students should refer to the Finance section of our student portal, MyLSBU. Queries regarding fees should be directed to the Fees and Bursary Team on: +44 (0)20 7815 6181.
UK/EU fee:

£9250

International fee:

£12500

AOS/LSBU code:

4894

Session code:

1FS00
Total course fee:
UK/EU
£27750
International
£37500
For more information, including how and when to pay, see our fees and funding section for undergraduate students.
Possible fee changes
Current regulatory proposals suggest that institutions will be permitted to increase fee levels in line with inflation up to a specified fee cap. Specifically, LSBU may be permitted to increase its fees for new and existing Home and EU undergraduate students from 2017/18 onwards. The University reserves the right to increase its fees in line with changes to legislation, regulation and any governmental guidance or decisions.
The fees for international students are reviewed annually, and additionally the University reserves the right to increase tuition fees in line with inflation up to 4 per cent.
Scholarships
We offer students considerable financial help through scholarships, bursaries, charitable funds, loans and other financial support. Many of our scholarships are given as direct tuition fee discounts and we encourage all eligible students to apply for our Access Bursary. New home full-time undergraduate students meeting eligibility criteria could receive a £1,000 cash bursary by joining us in the 2017/18 academic year. Find out more about all our scholarships and fee discounts for undergraduate students.
International students
As well as being potentially eligible for our undergraduate scholarships, International students can also benefit from a range of specialist scholarships. Find out more about International scholarships.
Please check your fee status and whether you are considered a home, EU or international student for fee-paying purposes by reading the UKCISA regulations.
Case studies
Select a case study and read about practical project work, students' placement experiences, research projects, alumni career achievements and what it's really like to study here from the student perspective.
Started by Mel Godfrey in 2005, the scheme – coined a 'Give-Back culture' – harnesses the experience, skills, networks and passion of LSBU Marketing alumni for the benefit of those still studying.
Prepare to start
We help our students prepare for university even before the semester starts. To find out when you should apply for your LSBU accommodation or student finance read the How to apply tab for this course.
Offer Holder Open Days
To help you and your family feel confident about your university choice we run Offer Holder Open Days. These are held at subject level so students start getting to know each other and the academic staff who will be teaching them.
These events are for applicants only and as an applicant you would receive an email invitation to attend the relevant event for your subject.
Enrolment and Induction
Enrolment takes place before you start your course. On completing the process, new students formally join the University. Enrolment consists of two stages: online, and your face-to-face enrolment meeting. The online process is an online data gathering exercise that you will complete yourself, then you will be invited to your face-to-face enrolment meeting.
In September, applicants who have accepted an unconditional offer to study at LSBU will be sent details of induction, which is when they are welcomed to the University and their School. Induction helps you get the best out of your university experience, and makes sure you have all the tools to succeed in your studies.
Read more about Enrolment and Induction.
Preparatory reading list
Adair, J. (2009). The Art of Creative Thinking: How to be Innovative and Develop Great Ideas. London and Philadelphia: Kogan Page
Burtenshaw, K., Mahon, N. and Barfoot, C. (2011). The Fundamentals of Creative Advertising. Switzerland: AVA Publishing
Parene, D.E. and Strausbaugh-Hutchinson, K.L. (2015). Advertising Campaign Strategy: A Guide to Marketing Communication Planning (eds). Boston, MAL: Cengage Learning
Top of page

Course Enquiries - UK/EU
Tel: 0800 923 8888
Tel: +44 (0) 20 7815 6100
Get in touch
Course Enquiries - International
Tel: +44 (0) 20 7815 6189
Get in touch
Top of page