Section Menu
Construction Site Engineering Technician Apprenticeship BTEC HNC
Overview
An integral role
The Construction Site Engineering Technician Apprenticeship includes an HNC in Civil Engineering and will teach you the skills required to achieve Technician status with the Institution of Civil Engineers (EngTech MICE).
Site engineering technicians work on construction sites and, as well as having their own technical responsibilities, they supervise and co-ordinate a workforce involved in the delivery of trades activities. They also work with third parties such as design teams, clients and statutory authorities.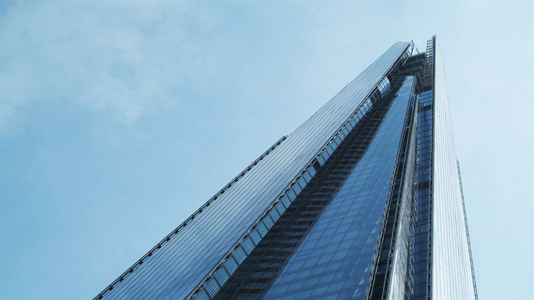 The full apprenticeship standard and assessment plan can be found on the IfA website.
Apprenticeship Employment Guidelines
Apprenticeship Evidence Pack Guidance
Why Civil Engineering at LSBU?
Ranked 2nd for satisfaction with teaching in London (Guardian League Tables 2020).

Accredited by the Engineering Council as fully satisfying the educational base for an Engineering Technician.

Industry relevant: Our Industry Advisory Panel advises on course content.

Top 10 in the UK for student satisfaction and research intensity in Civil Engineering (Complete University Guide 2019).
Accreditations
Key course information - ordered by mode
Mode
Duration
Start date
Location

Mode

Apprenticeship

Duration

2 years

Start Date

September

Location

Southwark Campus
Stories
Lloyd is studying part-time and has recently won the Jean Venables medal for newly qualified engineering technicians.
Modules
The course explores the fundamentals of civil engineering, leaving you well prepared for entry on to the full degree programme. It covers mathematics, engineering mechanics, construction technology, and practice skills.
If you intend to do a part-time degree at LSBU, we advise taking the HNC route, as it is closely integrated into our degree programmes. Year 2 of the HNC is also designed for graduates from other fields, now working in civil engineering.
Year 1
Materials and geology
This module will introduce you to the properties and applications of a variety of engineering materials, including some innovative materials. In addition, it will introduce you to engineering geology and geomaterials (rock and soils). Whilst traditional lectures and laboratories will be used as a means of delivering the course content, there will also be emphasis on the teaching in the field through site visits and field trips. Assessment methods: 50% coursework, 50% exam.
Construction practice
This module aims to provide you with the knowledge of the interrelationships between industry, professional bodies and education, and an understanding of key professional and research requirements. It will provide you with a roadmap for your professional career, and will enable you to prepare for employment in the construction discipline. Assessment method: 100% coursework.
Engineering mechanics B
This module provides an introduction to the fundamental engineering principles relevant to civil engineers, develops the fundamental principles of engineering mathematics and fluid mechanics, and applies them to practical applications of analysis and design. This module will teach you engineering mathematics and will help you understand the fundamental principles of fluid mechanics related to hydrostatic forces, measure the pressure at point in a fluid, and establish the stability of floating bodies, flow in simple pipe systems and open channels. You'll perform simple fluid flow laboratory tests and prepare a formal report. Assessment methods: 50% coursework, 50% exam.
Year 2
Structures and construction technology B
This module will teach you the fundamentals of structural mechanics and strength of material, and you'll use numerous worked examples to complement your understanding. You'll be introduced to a computer aided analysis package. You'll reinforce your understanding of structural concepts by studying some well known historical failures. Finally, you'll develop introductory principles of structural engineering design though open-ended exercises and case studies. Assessment methods: 50% coursework, 50% exam.
Engineering surveying
This module will introduce you to the basic theory and practice of land surveying, particularly as it applies to civil engineering. You'll learn or revise the main concepts of three-dimensional geometry and relate them to practical surveying exercises. You'll be taught to use various pieces of surveying equipment, including tape, level, theodolite and total station. You'll learn how measurements are taken and booked, and how to carry out various relevant computations, including the assessment of error and the calculation of reduced level, coordinates and bearings. You'll use the knowledge you've acquired to carry out a field project. This project will involve tape and offset survey, levelling, traversing and calculation of volume. In addition you'll learn to carry out simple setting out procedures, including the analysis and setting out of curves, and you'll be introduced to the concepts of GPS and its associated technology. You'll learn the associated surveying calculations, adjustment and analysis of survey observations. Finally, you'll gain an appreciation of the need for a quality management process/system in undertaking practical work. Assessment methods: 50% coursework, 50% exam.
Mathematics B
This module consolidates the mathematical skills that underpin the Civil Engineering degrees. It's specifically designed to cater for the wide differences in mathematical background of students to reach an equivalent A-level maths and then extending it by introducing the main mathematical techniques that are required in the early stages of Civil engineering degrees. The module is delivered over two semesters. Assessment methods: 50% coursework, 50% exam.
Employability
Possible career routes include:
Assistant Site Engineer
Assistant Engineer
Civil Engineering Technician
Construction Site Technician.
In the case of SME construction companies the roles are likely to include Site Engineer, Civil Engineer or Project Engineer. They are associated with the dimensional control and application of engineering solutions on construction projects and are based onsite with occasional time in offices.
Employability Service
We are University of the Year for Graduate Employment for the second year in a row - The Times and Sunday Times Good University Guide 2018, 2019.
At LSBU, we want to set you up for a successful career. During your studies – and for two years after you graduate – you'll have access to our Employability Service, which includes:
An online board where you can see a wide range of placements: part-time, full-time or voluntary. You can also drop in to see our Job Shop advisers, who are always available to help you take the next step in your search.
Our Careers Gym offering group workshops on CVs, interview techniques and finding work experience, as well as regular presentations from employers across a range of sectors.
Our Student Enterprise team can also help you start your own business and develop valuable entrepreneurial skills.
Professional links
This Apprenticeship will include the knowledge, skills and behaviours required to achieve Technician status with the Institution of Civil Engineers (EngTech MICE). The Technician Professional Review process for EngTech MICE is included in the end-point assessment process for this Apprenticeship and will lead to the designatory letters EngTech MICE and the status of Engineering Technician.
The outcomes of this programme have been developed with reference to the JBM guidelines and Engineering Council's Accreditation of Higher Engineering Programmes document.
Facilities
This £2.8million facility is a unique, teaching, research and demonstration resource for renewable and intelligent energy solutions.

The Constructionarium is a national learning facility created for civil engineering undergraduates to gain a practical site experience. Spread over six days, the Constructionarium allows students to develop practical skills and establish working links with industry.

LSBU is helping transform the construction industry through its Building Information Modelling (BIM) Centre. The BIM Centre acts as a hub for innovation, professional training and networking amongst practice experts in the built environmental sector. These facilities are used by students and for short courses.
Teaching and learning
Duration
The apprenticeship is delivered over two years by a part-time mode of study, taught one day and evening per week over four semesters. Students study six 20-credit modules. A university 20 credit is the equivalent of 200 student study hours. Each module is a self-contained part of the course of study.
On-programme assessment
The apprentice will demonstrate their progress through achievement of a Level 4 qualification in Construction and the Built Environment.
An online or paper-based portfolio is recommended to demonstrate how the apprentice has met the requirements set by the Apprenticeship Standard. These should be supervised by in-company mentors and training providers and tested by external assessors.
Entry requirements
A Level EEE or;
BTEC National Diploma MPP or;
Access to HE qualifications with 45 Passes or;
Equivalent level 3 qualifications worth 48 UCAS points
Level 3 qualifications must include Maths and Physical Science
Applicants must hold 5 GCSEs A-C including Maths and English or equivalent (reformed GCSEs grade 4 or above).
We welcome qualifications from around the world. English language qualifications for international students: IELTS score of 6.0 or Cambridge Proficiency or Advanced Grade C.
How to apply
International students
International (non Home/EU) applicants should follow our international how to apply guide.
Instructions for Home/EU applicants
Mode
Duration
Start date
Application code
Application method

Mode

Apprenticeship

Duration

2 years

Start date

September

Application code

4953

Application method
See our admissions policy (PDF File 298 KB) and complaints policy (PDF File 448 KB).
An Apprenticeship Standard is comprised of a programme of study, an End Point Assessment and on-the-job learning. This means that in addition to meeting academic requirements, you'll need to be employed in a role related to your apprenticeship. The process of applying depends on whether you have an employer to sponsor (and support) you.
If you are employed and your employer has confirmed they will support your apprenticeship:
You are welcome to submit an application via our online application system. You'll need to provide details of your employment/employer as part of the application. You'll also need to ensure you and your employer meet the requirements – find out who can be an apprentice to see if you meet the entry requirements and employer commitments to find out more about your employer's role.
If you are not employed:
You will need to find a job role related to the apprenticeship you wish to apply for, with an employer who is happy to support you. If you would like to find an employer to support your apprenticeship with LSBU, you can search which employers are currently advertising Apprenticeships via the National Apprenticeship Service website searching for 'London South Bank University' as keywords.
If there are no search results, this means there are currently no vacancies. We update our vacancies regularly, so please do check back regularly.
Many employers advertise their apprenticeship vacancies on their websites or via other portals. You could search for 'find an apprenticeship' online.
When you're ready to apply, see the government's advice on how to write a winning apprenticeship application and make your application using our online application system.
Further information for apprentices
If you're a prospective apprentice, you can find out more about who can be an apprentice on our student pages.
Further information for employers
If you're an employer, you can find information about the employer commitments and further related information on the related pages for business.
Fees and funding
Funding
The cost of the apprenticeship is paid fully by the employer (sometimes part funded by the government) through apprenticeship levy. The apprenticeship levy is a pot of money some companies pay into, which all businesses have access to spend on the training costs of apprenticeships. Companies fall into two categories: levy-payers (who pay into the pot) and non-levy payers (who do not). You can find out more in our Levy and Funding section, specifically for employers
The apprentice does not contribute toward the cost of study.
Bands
Apprenticeship standards are all assigned a funding band by the Government – these funding bands are the maximum amount the Government will fund via the levy towards a given apprenticeship standard. There are currently 30 funding bands ranging from £1,000 to £27,000.
Incentives
Employers with less than 50 staff sending an apprentice aged 16-18 will have 100% of the training costs paid by the government. All employers who employ an apprentice aged 16-18 on the first day of teaching will receive a £1,000 incentive from the government. You can find out more in our Levy and Funding section, specifically for employers.
Cost
You can find out the funding band for an Apprenticeship Standard on the Government website. To find out how much we are charging, please get in touch with us at apprenticeships@lsbu.ac.uk
Field trips
Some modules include field with and site visits, which may be residential or outside the United Kingdom, ranging from three to five days. These are organised by the Division and students are required to contribute towards the cost. If there are any field trips or any course visits as part of your course, we will let you know in good time.
Stories
Select a story and read about practical project work, students' placement experiences, research projects, alumni career achievements and what it's really like to study here from the student perspective.
Lloyd is studying part-time and has recently won the Jean Venables medal for newly qualified engineering technicians.
Top of page
Top of page