Unistats
What is Unistats?
Key Information Set (KIS) Data is only gathered for undergraduate full-time courses. There are a number of reasons why this course does not have KIS data associated with it. For example, it may be a franchise course run at a partner college or a course designed for continuing professional development.
Overview
The BSc (Hons) Computer Science degree offers the opportunity to study both the theory of computation and practical approaches to the design and implementation of systems.
The course is based upon the internationally recognised Association of Computing Machinery recommendations for Computer Science curriculum guidelines and equips students with the solid base of computing knowledge required in this fast moving field.
6 reasons to study here
Growth area: The growth of big data, social computing and the Internet of things are accelerating the demand for high level computing skills.

Focused studies: Choose to specialise in a variety of aspects of computer science including computer engineering; big data and business intelligence; collaborative computing and devices and sensors.

Sophisticated software: Students gain a wealth of experience in using industry-standard equipment, computer programming and simulation packages.

Work experience: Option to complete your third year in a paid professional work placement.

Innovative research: No. 1 London Modern Uni for Research Quality - Computing, Sunday Times League Table 2017.

Inspiring location: Our London location puts you in the heart of the UK's vibrant and rapidly expanding tech-industry.
This degree course covers...
You'll explore a wide range of computer science topics from the algorithmic essentials and hardware foundations to advanced software systems, networks, virtual machines and emerging technologies. This course covers:
theory of computation
machine architecture and language
algorithms
programming and software development
software engineering
operating systems
user-centred design
artificial intelligence
high-performance computing
mobile and cloud computing
Key course information - ordered by mode
Mode
Duration
Start date
Location

Mode

Part-time

Duration

4 years

Start Date

September

Location

Southwark Campus

Mode

Full-time

Duration

3 years

Start Date

September

Location

Southwark Campus

Mode

Sandwich

Duration

4 years

Start Date

September

Location

Southwark Campus

Mode

Part-time

Duration

6 years

Start Date

September

Location

Southwark Campus
Modules
Methods of assessment for course overall: 59% coursework
Year 1
Fundamentals of computer science
This module will explore the history of computing, the role and the science of algorithms, abstraction, the binary numbering system and its representations, Boolean logic and gates, fundamentals of computer hardware, building computer circuits, the von Neumann model, and will provide an introduction to hardware, data, software, the nature of data and its operation. Assessment method: 100% coursework.
Fundamentals of software development
This module will teach you the fundamentals of computer programming, covering variables, datatypes, arrays, algorithms, conditional and iterative code and the use of functions. You'll learn to write simple programs making use of a contemporary programming language and development environment. Assessment method: 100% coursework.
Business and professional issues
As a new entrant to the university, this module prepares you for developing an understanding of - and skills for - academic study and the world of work, and the professional and personal skills you'll need. You'll be introduced to all aspects of university study and being an IT professional, allowing your ideas to be explored and developed throughout your time at LSBU and beyond. The topics studied will be used to develop the skills that both a graduate and an IT professional will require, and will give you ample opportunities to develop your intellectual skills as well as your practical ones. In addition to these topics on professionalism, the module will introduce you to a range of topics relating to computer-based information systems, e-business and how business organisations work. The module is largely based on some existing model syllabi as devised by professional bodies such as the Association for Computing Machinery (ACM) and The Chartered Institute for IT (BCS), but this has been adapted for the particular needs of LSBU's new entrants. Assessment method: 100% coursework.
Principles of data networks
This module introduces the principles of data networks, the inter-networked environment, and various technologies related to data networking using experimentation and programming assignments. The module lays the foundations of the data-networking course. You'll develop an understanding of the networking environment, which forms the basis of the inter-networked computer infrastructure, as well as of the applications and terminology used in an inter-networked environment.
Data structures and algorithms
This module will teach you the definition of data structures, attributes, arrays, records, linked lists, binary trees and hash tables, using the fundamental elements of programming languages to construct them (for example using pointers). It will also teach you the derivation of algorithms, problem-solving techniques, sequences, selections, and repetitions, sorting and searching. The module will cover pseudocode, Unified Modeling Language diagrams and how they can be used when representing algorithms, iterative and recursive algorithms and abstract data types. The relationship between abstract data types and object-oriented classes will be introduced, and the ready-made implementation of common structures such as hash tables in software libraries will be explored. Assessment method: 100% coursework.
Mathematics for computer science
This module will introduce you to the logical and discrete mathematical structures and models, which are commonly used in the field of Computer Science and which underpin any study of this discipline. The module will emphasise the formulation of problems into mathematical forms, the interpretation of solutions and the identification of problem characteristics to help suggest modelling approaches. Provisions will be made (typically one hour per week) to allow us to bring you, if necessary, to a level of confidence and expertise in those areas of essential basic mathematics that should have been covered at earlier levels. Assessment method: 100% coursework.
Year 2
Database systems
The database is now the underlying framework of the information system, and it has fundamentally changed the way companies, organisations and individuals work. This module will cover the fundamentals of the database field. The subject of the database field is concerned with how to use computers to store and manage data, usually large quantities of data. This is, first and foremost, an introductory module to database management systems. Assessment methods: 60% coursework, 40% exam.
Object-oriented programming
This module will introduce the more sophisticated programming constructs associated with object-oriented programming, the dominant programming paradigm in current use. It will also introduce event-driven programming and how it relates to the development of graphical user interfaces. This module will explore practical application development using graphical user interfaces and will cover the use of classes and objects of a kind found in many real world applications. The use of professional development tools will give a rounded picture of the development process. Assessment method: 100% coursework.
Operating systems
An operating system is a computer program that acts as an intermediary between users and their application programs and, on the other hand, the computer hardware. Operating systems are highly complex software artefacts. This module covers all aspects of the design of operating systems and the functions they perform. It also covers related technologies such as virtualisation and CPU features for maximising performance. Assessment methods: 60% coursework, 40% exam.
Software engineering
This module covers all aspects of software engineering, the application of systematic, disciplined approaches to the development, testing, maintenance and ongoing development of software. It covers the fundamental requirements and established concepts necessary for effective software development projects, and investigates diverse methodologies we seek to attain them. Assessment methods: 60% coursework, 40% exam.
UIs, events and concurrency
This module will explore the development of complex Graphical User Interface (GUI) applications and the need for multi-threaded programming. The design of effective GUIs that prevent user errors will be covered, together with the implementation of long-running background tasks on dedicated threads of execution. The theoretical relationship and distinction between concurrent programming and parallel processing to accomplish a task faster will also be investigated. Assessment methods: 60% coursework, 40% exam.
User-centred design
This module provides the practical tools and techniques required to design, develop and evaluate effective interactive systems in an ever-changing digital age. Assessment method: 100% coursework.
Year 3
Optional sandwich year
Year 4
Honours computer science project
The project contributes significantly towards the final degree. In your final year you'll spend about 2 days a week on your project. Future employers will probably ask you about your project, and use performance in the project as one of the most reliable guides to your potential. Requests for references often ask about the project. This module will allow you to demonstrate, through a practical application, the extent of theoretical knowledge gained in the first two years of study, practical skills acquired in the subsequent year of industrial or commercial training and further theoretical and practical skills acquired during the final year of study. The project is therefore a very important piece of work. The project is intended to demonstrate to the examiners your ability to undertake and complete, to a satisfactory standard, all the parts of a professional piece of work. Assessment method: 100% coursework.
Systems and cyber security
This module covers all aspects of the complex field of security in computer systems and networks. It will teach the fundamental principles of computer security and how they impact the many different areas in which computer technology is used. It will explore the diverse range of threats faced by systems and the network infrastructure that connect them together and the measures that can be taken to counter them. Assessment methods: 60% coursework, 40% exam.
Plus one option from:
Innovation and enterprise
In the rapidly changing world around us, it's imperative that you're able to think dynamically to create advantage in your life. This module encourages you to question what you see and experience around you and in your prospective engineering field with an aim to enhance your creativity to discover new and better ways of doing things. It aims to equip you with methods and processes to recognise opportunities and to plan on harnessing commercially viable benefits that may exist from exploiting those opportunities in a sustainable fashion. This might be a product or service (such as consultancy or contract management). The application of project management principles will help to define the critical path of a proposed business and how the many processes involved (planning, market research, market placement, finance, operations, human resources etc.) are interlinked throughout the initial planning exercise and how they can change over time. You'll be expected to reflect on what you can contribute towards a group. Assessment method: 100% coursework.
IS project management
As you come towards the end of your honours degree, this module takes a broad and reflective view of the profession in a holistic and critical manner. It considers matters of professional and ethical relevance, and particularly considers issues that are of contemporary significance to the subject area. Assessment methods: 60% coursework, 40% exam.
And one option from:
Digital content management
Modern websites are interactive applications rather than repositories of information, and sophisticated features are taken for granted by both users and owners of the sites. Most organisations have large amounts of digital content, whether of the nature of static information, dynamic news or digital assets which are products in themselves. To handle the required level of complexity and interactive sophistication this demands, powerful Content Management Systems have been developed. This module will explore what these systems are, what they do and why they are necessary. Assessment methods: 60% coursework, 40% exam.
Distributed computer systems
Not only the business we are doing, but also our everyday lives depend increasingly on distributed systems linking computers and other devices, from mobile phones to ambient systems, together in a seamless and transparent way. The components of such systems are usually geographically distributed. This module develops the concept of message-passing concurrency and provides a comprehensive source of material on the principles and practice of distributed computer systems. Assessment methods: 60% coursework, 40% exam.
High performance computing
This module explores the hardware designs and software techniques used in the world's most powerful computers. It gives a thorough overview of parallel processing techniques and their application in supercomputers, distributed networks of computers and specialised software exploiting the powerful capabilities of the GPUs found in ordinary PCs. Assessment methods: 60% coursework, 40% exam.
Mobile computing
Mobile devices are among the most common devices used for every day computing tasks. Their portable nature, inherent connectivity and multiple sensors make them a distinctive platform with unique characteristics. This module explores these unique aspects, the special considerations developers must take into account when developing for mobile platforms and the opportunities for new kinds of applications they offer. Assessment methods: 60% coursework, 40% exam.
Principles of data mining
This module provides a broad introduction to the basic theory, concepts, and techniques of data mining, and its role in business intelligence. It will cover the main topics in the area. The focus of the practical aspect of this module is business analytics. SAS® Enterprise Miner and SAS® Enterprise Guide will be taught and used throughout in order for you to develop practical skills in solving real world data mining problems. Assessment methods: 60% coursework, 40% exam.
And a final option from:
Artificial intelligence
This module covers the history and contemporary development of artificial intelligence systems and looks forward to likely near-future developments. It will cover all the major techniques of problem description, knowledge representation and data searching that represent the current toolkit for developing intelligent applications. Assessment methods: 60% coursework, 40% exam.
Cloud computing
Cloud computing provides the user with the ultimate independence from hardware, providing computing resources from a pool of servers the clients need never to know anything about. This model has many advantages for organisations that need computing power but are not interested in expending effort on maintaining in-house computing facilities. It also represents a new service industry poised to expand into every field, providing computer resources to clients with no effort on their part other than payment. This module explores the technology involved, issues of security and flexibility and considers the field from perspective of both service provider and consumer. Assessment methods: 60% coursework, 40% exam.
Embedded systems and the internet of things
This module presents advanced topics in embedded systems design using contemporary practice; interrupt-driven, reactive, real-time, object oriented, and distributed client/server embedded systems. It is discussed the characteristics of embedded systems, techniques for embedded applications, parallel input and output, synchronous and asynchronous serial communication, interrupt handling, applications involving data acquisition, control, sensors, and actuators, implementation strategies for complex embedded systems. It also further covers the Internet of Things (IoT) which connects devices and various systems using embedded systems, electronic sensors and the Internet. This module also presents the myriad of applications involving embedded systems, namely those computing systems that appear in applications such as automobiles, control systems and major appliances. The module also introduces concepts of parallel and distributed computing, clusters, and grids virtualization and the cloud.
Engineering software
There are situations where the software we develop must be highly reliable, for example, safety-critical applications and software designed for re-use. From studying this module you will gain insight into some of the techniques used in the development of highly reliable software.
Social and collaborative computing
This module looks at all aspects of social networking that are currently used for both business and pleasure. It also examines collaborative software and how it can be used to best effect. The module provides a thorough understanding of user activity in these areas, how users can be supported and managed and how the various systems can be used to their best effect. Assessment methods: 60% coursework, 40% exam.
Employability
After completing this course you'll understand how to specify, develop, design and test software and use industry-standard software for the specification, design, simulation and prototyping of computer systems.
The offer of sandwich placement and shorter internships, professional training (in, for example, security and leadership) and the study and practice of innovation and enterprise all enhance the prospects of obtaining employment and consultancy in a wide range of industries, or of running your own business.
You can expect to find careers in areas such as computer programmer, software developer, IT consultant, web developer, systems analyst, IT analyst, applications designer, or database administrator in a wide range of organisations including banking, finance, management, computing specialist companies or you can work as an IT consultant.
LSBU Employability Service
We are University of the Year for Graduate Employment - The Times and Sunday Times Good University Guide 2018
LSBU is committed to supporting you develop your employability and succeed in getting a job after you have graduated. Your qualification will certainly help, but in a competitive market you also need to work on your employability, and on your career search.
As an LSBU student you have access to the Employability Service and its resources during your time here and for two years after you graduate.
Our Employability Service will support you in developing your skills, finding a job, interview techniques, work experience or a placement/internship, and will help you assess what you need to do to get the career you want at the end of your course. LSBU offers a comprehensive Employability Service, with a range of initiatives to complement your studies, including:
Direct engagement from employers who come in to network with students
Job Shop – daily drop in service to help with, tailoring CVs, cover letters and applications, sourcing online resource, mock interviews and general job searching. One to one appointments for further support also available
Mentoring and work shadowing schemes
Higher education achievement report - The HEAR is designed to encourage a more sophisticated approach to recording student achievement, which acknowledges fully the range of opportunities that LSBU offers to our students.
It pulls into one certificate: Module grades, Course descriptions, Placements, LSBU verified extra-curricular activities
Employability workshops - delivered free to students all year round on a variety of related topics
Careers fairs throughout the year to really focus your thoughts on a career after university
Find out about any of these services by visiting our student employability page
Professional links
LSBU and IBM are strategic partners, and are collaborating on the content of this course.
Placements
For those students who choose to take the four year sandwich course, the third year is spent on an industrial placement in the UK and our industrial placement team will provide the necessary guidance, support and advice. This four-year Sandwich option is a great opportunity to understand the way that the industry functions and to gain an appreciation of the priorities in the commercial environment.
The placement gives you the opportunity to spend a year in the work-place, honing your transferable skills and proving your academic learning in the development of real-world systems. The assessment of the placement is designed to support and accredit the experience by formalising personal development outcomes, and by contextualising prior learning. Regular online contact with tutors, peer-contact and placement support will be maintained throughout the year.
Staff
School/Division:
Engineering / Computer Science and Informatics
Job title:
Senior Lecturer
Mike Child is a Senior Lecturer in Informatics at London South Bank University (LSBU).
---
School/Division:
Engineering / Computer Science and Informatics
Job title:
Senior Lecturer
Aziz specialises in databases and information systems, but he has also taught other IT-related subjects. He is currently Course Director for the Department of Informatics' BSc courses.
---
School/Division:
Engineering / Computer Science and Informatics
Ebad Banissi is Professor of Informatics and Head of the Visualisation and Graphics Research Unit, and coordinator of the Doctoral Research Programme within the Department of Informatics.
---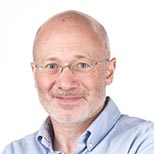 School/Division:
Engineering / Computer Science and Informatics
Job title:
Associate Professor
Martin's specialist teaching areas include computer operating systems and internet technologies. His research specialism is novel forms of multiple-choice assessment. He is founder/director of the educational assessment company QuizSlides Ltd.
---
School/Division:
Engineering / Computer Science and Informatics
Job title:
Head of Computer Science and Informatics
Tasos Dagiuklas' research interests lie in the area of smart Internet technologies including open-based networking, digital-immersive media, cloud-computing, QoE Modeling-Management and Internet of Everything. He has over 130 publications including books and book chapters, journal articles and conference publications.
---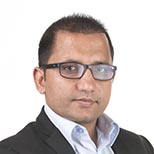 School/Division:
Engineering / Computer Science and Informatics
Job title:
Senior Lecturer, Mobile Computing
Dr Iqbal specialises in mobile cloud computing and open-based networking with interests in 5G technologies, multimedia cloud computing, mobile edge computing, fog computing, Internet of Things, software-defined networking, network function virtualisation, quality of experience, and cloud infrastructures and services.
---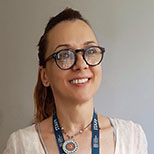 School/Division:
Engineering / Computer Science and Informatics
Maria Lemac is a Lecturer in Informatics at London South bank University (LSBU).
---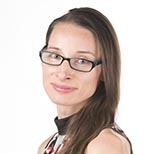 School/Division:
Engineering / Computer Science and Informatics
Lucia Otoyo is a Lecturer in Informatics and Director of QuizSlides Limited.
---
Facilities
The Division of Computer Science and Informatics has eleven dedicated computer laboratories conveniently located in a single building. We are also developing a specialised networking laboratory to allow practical experiments in network infrastructure and cyber-security. These laboratories are all in addition to the University's general computing provision for students.
Students have access to specialist labs and industry-standard software.
Teaching and learning
Our teaching members of staff have a great amount of experience, and often are involved in research or consultancy for industry. You'll learn in a modern, well-equipped environment complete with sophisticated technology.
Approach to learning
You'll learn through lectures, seminars, tutorials and practical work. Taking on both group and individual projects, we assess your work through a mixture of coursework and exams, with project and laboratory work counting towards your final award. We also teach you the life skills of effective communication, problem solving, project planning and team working that will set you apart and give you the best chance of getting the job you want after you graduate.
Percentage of time spent in different learning activities

| | Lectures and seminars | Self-directed study |
| --- | --- | --- |
| Year 1 | 38% | 62% |
| Year 2 | 33% | 67% |
| Year 3 | 36% | 64% |
Entry requirements
2018 Entry
A Level BBB or;
BTEC National Diploma DDM or;
Access to HE qualifications with 24 Distinctions 21 Merits including 3 Merits in Maths and 12 Merits in ICT or;
Equivalent level 3 qualifications worth 122 UCAS points
Applicants must hold 5 GCSEs A-C including Maths and English or equivalent (reformed GCSEs grade 4 or above).
We welcome qualifications from around the world. English language qualifications for international students: IELTS score of 6.0 or Cambridge Proficiency or Advanced Grade C.
How to apply
International (non Home/EU) applicants should follow our international how to apply guide.
Instructions for Home/EU applicants
Mode
Duration
Start date
Application code
Application method

Mode

Part-time

Duration

4 years

Start date

September

Application code

4638

Application method

Mode

Full-time

Duration

3 years

Start date

September

Application code

G407

Application method

Mode

Sandwich

Duration

4 years

Start date

September

Application code

G407

Application method

Mode

Part-time

Duration

6 years

Start date

September

Application code

4937

Application method
All full-time undergraduate students apply to the Universities and Colleges Admissions Service (UCAS) using the University's Institution Code L75. Full details of how to do this are supplied on our How to apply webpage for undergraduate students.
All part-time students should apply directly to London South Bank University and full details of how to do this are given on our undergraduate How to apply webpage.
Accommodation
Students should apply for accommodation at London South Bank University (LSBU) as soon as possible, once we have made an offer of a place on one of our academic courses. Read more about applying for accommodation at LSBU.
Finance
It's a good idea to think about how you'll pay university tuition and maintenance costs while you're still applying for a place to study. Remember – you don't need to wait for a confirmed place on a course to start applying for student finance. Read how to pay your fees as an undergraduate student.
Fees and funding
Fees are shown for new entrants to courses, for each individual year of a course, together with the total fee for all the years of a course. Continuing LSBU students should refer to the Finance section of our student portal, MyLSBU. Queries regarding fees should be directed to the Fees and Bursary Team on: +44 (0)20 7815 6181.
UK/EU fee:

£9250

International fee:

£13125

AOS/LSBU code:

4637

Session code:

1FS00
Total course fee:
UK/EU (excluding any optional years)
£27750
UK/EU (including any optional years)
£27750
International (excluding any optional years)
£39375
International (including any optional years)
£39375
UK/EU fee:

£6935

International fee:

£9375

AOS/LSBU code:

4638

Session code:

1PS00
Total course fee:
UK/EU
£27740
International
£37500
UK/EU fee:

£4625

International fee:

£6250

AOS/LSBU code:

4937

Session code:

1PS00
Total course fee:
UK/EU
£27750
International
£37500
For more information, including how and when to pay, see our fees and funding section for undergraduate students.
Possible fee changes
Current regulatory proposals suggest that institutions will be permitted to increase fee levels in line with inflation up to a specified fee cap. Specifically, LSBU may be permitted to increase its fees for new and existing Home and EU undergraduate students from 2017/18 onwards. The University reserves the right to increase its fees in line with changes to legislation, regulation and any governmental guidance or decisions.
The fees for international students are reviewed annually, and additionally the University reserves the right to increase tuition fees in line with inflation up to 4 per cent.
Scholarships
We offer students considerable financial help through scholarships, bursaries, charitable funds, loans and other financial support. Many of our scholarships are given as direct tuition fee discounts and we encourage all eligible students to apply for our Access Bursary. New home full-time undergraduate students meeting eligibility criteria could receive a £1,000 cash bursary by joining us in the 2017/18 academic year. Find out more about all our scholarships and fee discounts for undergraduate students.
International students
As well as being potentially eligible for our undergraduate scholarships, International students can also benefit from a range of specialist scholarships. Find out more about International scholarships.
Please check your fee status and whether you are considered a home, EU or international student for fee-paying purposes by reading the UKCISA regulations.
Case studies
Select a case study and read about practical project work, students' placement experiences, research projects, alumni career achievements and what it's really like to study here from the student perspective.
Prepare to start
We help our students prepare for university even before the semester starts. To find out when you should apply for your LSBU accommodation or student finance read the How to apply tab for this course.
Applicant Open Days
To help you and your family feel confident about your university choice we run Applicant Open Days. These are held at subject level so students start getting to know each other and the academic staff who will be teaching them. These events are for applicants only and as an applicant you would receive an email invitation to attend the relevant event for your subject.
Enrolment and Induction
Enrolment takes place before you start your course. On completing the process, new students formally join the University. Enrolment consists of two stages: online, and your face-to-face enrolment meeting. The online process is an online data gathering exercise that you will complete yourself, then you will be invited to your face-to-face enrolment meeting.
In September, applicants who have accepted an unconditional offer to study at LSBU will be sent details of induction, which is when they are welcomed to the University and their School. Induction helps you get the best out of your university experience, and makes sure you have all the tools to succeed in your studies.
Top of page

Course Enquiries - UK/EU
Tel: 0800 923 8888
Tel: +44 (0) 20 7815 6100
Get in touch
Course Enquiries - International
Tel: +44 (0) 20 7815 6189
Get in touch
Top of page