Unistats
What is Unistats?
Key Information Set (KIS) Data is only gathered for undergraduate full-time courses. There are a number of reasons why this course does not have KIS data associated with it. For example, it may be a franchise course run at a partner college or a course designed for continuing professional development.
Overview
This degree course prepares you for a career as a civil or structural engineer. As well as developing your know how in structural, geotechnical, environmental and transportation engineering, it allows you to acquire management and business skills.
7 reasons to study here
No.1: London modern university for Civil Engineering, Sunday Times League Table 2017.

Professional accreditation: Accredited by the Engineering Council, carried out by the Joint Board of Moderators, as fully satisfying the educational base for an Incorporated Engineer. See jbm.org.uk for further information.

Practice and design-oriented: Puts an emphasis on civil engineering design and practice.

Overall excellence: No. 2 University in London for teaching and No.3 for Academic support and student voice in Civil Engineering (National Student Survey 2017).

Direct entry: Part-time year 2 entry for those holding a HNC.

Site visits: Some modules include field work and site visits, which may be residential or outside the United Kingdom, ranging from three to five days.

Work experience: Option to complete your third year in a paid professional work placement.
This course covers...
You'll study theory and practice relating to the many diverse areas of civil engineering. The course covers:
mathematics
communication skills
engineering surveying
materials and geology
BIM and design
traffic and highway engineering
geotechnics
environmental engineering.
Key course information - ordered by mode
Mode
Duration
Start date
Location

Mode

Sandwich

Duration

4 years

Start Date

September

Location

Southwark Campus

Mode

Full-time

Duration

3 years

Start Date

September

Location

Southwark Campus

Mode

Part-time (Year 2 entry)

Duration

3 years

Start Date

September

Location

Southwark Campus
Case studies
Lloyd is studying part-time and has recently won the Jean Venables medal for newly qualified engineering technicians.

The Constructionarium is a national learning facility created for civil engineering undergraduates to gain a practical site experience. Spread over six days, the Constructionarium allows students to develop practical skills and establish working links with industry.
Modules
Methods of assessment for course overall: 45% coursework
Year 1
Construction practice
This module aims to provide you with the knowledge of the interrelationships between industry, professional bodies and education, and an understanding of key professional and research requirements. It will provide you with a roadmap for your professional career, and will enable you to prepare for employment in the construction discipline. Assessment method: 100% coursework.
Materials and geology
This module will introduce you to the properties and applications of a variety of engineering materials, including some innovative materials. In addition, it will introduce you to engineering geology and geomaterials (rock and soils). Whilst traditional lectures and laboratories will be used as a means of delivering the course content, there will also be emphasis on the teaching in the field through site visits and field trips. Assessment methods: 50% coursework, 50% exam.
Engineering surveying
This module will introduce you to the basic theory and practice of land surveying, particularly as it applies to civil engineering. You'll learn or revise the main concepts of three-dimensional geometry and relate them to practical surveying exercises. You'll be taught to use various pieces of surveying equipment, including tape, level, theodolite and total station. You'll learn how measurements are taken and booked, and how to carry out various relevant computations, including the assessment of error and the calculation of reduced level, coordinates and bearings. You'll use the knowledge you've acquired to carry out a field project. This project will involve tape and offset survey, levelling, traversing and calculation of volume. In addition you'll learn to carry out simple setting out procedures, including the analysis and setting out of curves, and you'll be introduced to the concepts of GPS and its associated technology. You'll learn the associated surveying calculations, adjustment and analysis of survey observations. Finally, you'll gain an appreciation of the need for a quality management process/system in undertaking practical work. Assessment methods: 50% coursework, 50% exam.
Mathematics B
This module consolidates the mathematical skills that underpin the Civil engineering degrees. It's specifically designed to cater for the wide differences in mathematical background of students to reach an equivalent A-level maths and then extending it by introducing the main mathematical techniques that are required in the early stages of Civil engineering degrees. The module is delivered over two semesters. Assessment methods: 50% coursework, 50% exam.
Engineering mechanics B
This module provides an introduction to the fundamental engineering principles relevant to civil engineers, develops the fundamental principles of engineering mathematics and fluid mechanics, and applies them to practical applications of analysis and design. This module will teach you engineering mathematics and will help you understand the fundamental principles of fluid mechanics related to hydrostatic forces, measure the pressure at point in a fluid, and establish the stability of floating bodies, flow in simple pipe systems and open channels. You'll perform simple fluid flow laboratory tests and prepare a formal report. Assessment methods: 50% coursework, 50% exam.
Structures and construction technology B
This module will teach you the fundamentals of structural mechanics and strength of material, and you'll use numerous worked examples to complement your understanding. You'll be introduced to a computer aided analysis package. You'll reinforce your understanding of structural concepts by studying some well known historical failures. Finally, you'll develop introductory principles of structural engineering design though open-ended exercises and case studies. Assessment methods: 50% coursework, 50% exam.
Year 2
3D CAD and BIM
This module introduces the concepts of Building Information Modelling (BIM) through the development of architectural 3D models on industry standard parametric CAD systems. The module covers the practical competence of architectural modelling and provides exposure on co-ordinating building information models. Assessment method: 100% coursework.
Forensic engineering
This module uses mainly case studies to develop the principles introduced in first year design and mechanics by looking at the influence of failures on the evolution of professional practice. It will give you an understanding of holistic design applications, conservation, and the role of regulations, and it will develop your observational, deductive, creative and communication skills. A measured asset survey exercise will give you the opportunity to simulate professional practice. Assessment methods: 40% coursework, 60% exam.
Traffic and highway engineering
This module covers the classification and capacities of highways and junctions, principles of traffic flow, traffic data collection and analysis, junction design, and traffic management and signal control. It will also cover the highway geometrical design and the highway structural design, including design traffic loading and materials in addition to related environmental and sustainability issues. Assessment methods: 40% coursework, 60% exam.
Design of elements B
In this module you'll learn to design steel and concrete structural elements and steel connections according to the Eurocodes. Assessment method: 100% coursework.
Geotechnics
This module will introduce you to several simple concepts and models that are used to describe soil and its mechanical behaviour. The emphasis will be on understanding the theory based on standard laboratory tests carried out, and on the soil properties derived from the testing results. Assessment methods: 40% coursework, 60% exam.
Structures and construction management B
This module will further develop the analysis of determinate and indeterminate beams and frames started at Level 4. You'll study stress analysis including complex stress. You'll be introduced to structural analysis and design software. You'll use simple 3D models of buildings to learn load take-down. You'll also learn about CDM and Project Management aspects. Assessment methods: 40% coursework, 60% exam.
Year 3
Year 4
Structures and design
This module is delivered in two parts. The first part will develop Structural Analysis of determinate and indeterminate beams and frames, building on the principles developed in the Structures and Construction Management Modules at Levels 4 and 5. The unit load and moment distribution methods of analyses will be introduced and developed, and the plastic theory of analysis for beams will be covered. You'll be introduced to calculations for column instability and to the usage of computer aided analysis using a commercial software. The second part of the module will extend your knowledge of steel and concrete material use, analysis of structural form, and ability in design in both qualitative and quantitative directions. Problems from the AMIStructE papers will be selected so that you can develop your analytical confidence to choose appropriate solutions, and presentations will be given on a wider range of subjects and discussed in critical peer review. Assessment methods: 40% coursework, 60% exam.
Environmental engineering
This module takes the principles of environmental engineering and applies them to practical applications of analysis and design. You'll be introduced to the principles of water quality, and basic water and wastewater treatment processes, and consider sustainability issues. You'll develop an understanding of the hydrological cycle and surface hydrology, and apply these principles to the calculation of precipitation and unit hydrograph. You'll also learn basics of groundwater flow, and the problem of contamination in groundwater. The module will also introduce air pollution and noise pollution. Assessment methods: 40% coursework, 60% exam.
Geotechnical design
This module is intended to provide an understanding to the application of theory to the analysis and design of geotechnical structures. Assessment methods: 40% coursework, 60% exam.
Research project
This module will prepare you to carry out independent research using appropriate methods with the help of your supervisor. You'll choose a topic, prepare a project plan, review literature, carry out research and write a dissertation. Your progress will be monitored through timetabled supervision sessions to monitor progress and methodology and the log-book. Assessment method: 100% coursework.
Architectural practice management
This module looks at the role of managing an architectural practice, the forms of ownership, managing human resources, sources of finance, budget and accounting, marketing, and leading project work. Assessment method: 100% coursework.
Group design projects and PD
This module aims to involve you in the process of engineering project development from planning to detailed design working with a project team. You'll also gain knowledge and understanding of professional development attributes and requirements. Assessment method: 100% coursework.
Employability
This course will prepare you for a creative, challenging and dynamic career, and one that delivers a high level of job satisfaction.
The careers opportunities available to graduates of civil engineering are very diverse, from working as an engineering technician, surveyor or inspector of construction to working as a drafter creating visual guidelines for construction teams.
Graduate success stories
Recent graduates from this course have gone onto roles in structural, water, public health, transportation and geotechnical branches of the civil engineering and building industry, working for consultants, contractors and government authorities.
The course will enable you to develop a wide range of employability skills through the one-week hands-on Construction field trip. If you choose to take the (optional) sandwich year, where you gain valuable experience in the industry, your employment prospects will improve further.
Diversification into management, engineering research or professions that value a numerical degree such as accountancy or banking has also historically been a possibility. Wherever an economy is strong there is an increase in demand for professionally qualified civil engineers, so overseas travel is also a possibility.
Progression to postgraduate studies
If you graduate from this course, you will be able to apply for further study at postgraduate level, including for a place on our full-time or part-time MSc Civil Engineering or MSc Structural Engineering.
LSBU Employability Service
We are University of the Year for Graduate Employment - The Times and Sunday Times Good University Guide 2018
LSBU is committed to supporting you develop your employability and succeed in getting a job after you have graduated. Your qualification will certainly help, but in a competitive market you also need to work on your employability, and on your career search.
As an LSBU student you have access to the Employability Service and its resources during your time here and for two years after you graduate.
Our Employability Service will support you in developing your skills, finding a job, interview techniques, work experience or a placement/internship, and will help you assess what you need to do to get the career you want at the end of your course. LSBU offers a comprehensive Employability Service, with a range of initiatives to complement your studies, including:
Direct engagement from employers who come in to network with students
Job Shop – daily drop in service to help with, tailoring CVs, cover letters and applications, sourcing online resource, mock interviews and general job searching. One to one appointments for further support also available
Mentoring and work shadowing schemes
Higher education achievement report - The HEAR is designed to encourage a more sophisticated approach to recording student achievement, which acknowledges fully the range of opportunities that LSBU offers to our students.
It pulls into one certificate: Module grades, Course descriptions, Placements, LSBU verified extra-curricular activities
Employability workshops - delivered free to students all year round on a variety of related topics
Careers fairs throughout the year to really focus your thoughts on a career after university
Find out about any of these services by visiting our student employability page
Professional links
Visiting lecturers from leading civil engineering companies have given talks on design of dams, glass structures, finite element analysis, civil engineering practice and career opportunities in civil engineering.
Civil Engineering courses have been taught at LSBU for several decades and our alumni occupy senior positions throughout the world. Their feedback, combined with our Industrial Advisory Panel, keep our courses up-to-date with the needs of international employers. The course is particularly strong in its structural and geotechnical engineering content and recently students have won national competitions for their structural design work.
Professional accreditation
Accredited by the Engineering Council, carried out by the Joint Board of Moderators, as fully satisfying the educational base for an Incorporated Engineer (IEng). See jbm.org.uk for further information.
---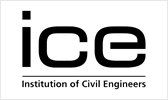 The Institution of Civil Engineers is a qualifying body, a centre for the exchange of specialist knowledge, and a provider of resources to encourage innovation and excellence in the profession.
---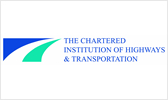 The Chartered Institution of Highways and Transportation is concerned specifically with planning, design, construction, maintenance and operation of land-based transport systems and infrastructure. It has 12,000 members.
---

The Institution of Structural Engineers is the world's leading professional body for qualifications and standards in structural engineering.
---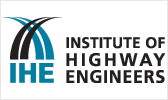 The Institute of Highway Engineers (formerly the Institute of Highway Incorporated Engineers) is the professional institution for practitioners in highway and traffic engineering offering Engineering Council registration and professional development support.
---
Cross function team-working
Our co-location with building services engineers, within a department of Urban Engineering,and also with architects, surveyors, planners, lawyers, engineers and scientists from other departments, means we can take a multidisciplinary approach to engineering problem-solving. Our courses use project-based learning to support learning for the real world.
In this way we can prepare our graduates for a career as leading professionals in a society that urgently requires (and will pay for) sustainable solutions to water supply, transportation, housing, urban infrastructure, and major structural engineering challenges that comprise civil engineering today.
Industry advice shapes degrees
Experienced civil and structural engineers are prominent on our Industrial Advisory Panel and involve themselves in project supervision, mentoring, and lecturing. We have established links with three other European universities and have a programme to exchange students and staff with them. The headquarters and library of the Institution of Civil Engineers is a convenient walk away from the LSBU campus.

External links are very important to the Department and experiences are shared across the courses with several inputs, including those related to innovative design, finite element modelling, geotechnics and career planning.
Placements
Benefits of a year in industry
You are encouraged to break your academic studies and take an industrial placement in your third year (sandwich course). During this placement you can start to put your newly acquired skills into practice. This is an opportunity to understand the way industry functions and to gain an appreciation of the priorities of the commercial environment.
Field trips
Some modules include field work and site visits, which may be residential or outside the United Kingdom, ranging from three to five days. These are organised by the Division and students are required to make a contribution towards the cost. A field trip may be outside the United Kingdom in which case the contribution required from the student can be substantial. Students will be informed of this before they enrol on the module and also advised of any visa and passport requirements.
One day visits to construction sites and other installations are arranged on a regular basis.
Facilities
Teaching and learning
Should I study BSc or BEng?
The BSc (Hons) Civil Engineering course puts an emphasis on civil engineering design and practice. Compared to the BEng Civil Engineering, it is somewhat less theoretical/mathematical, and more practical and design-orientated.
Project work
The extensive final year project, which is supervised by industry-experienced design lecturers, prepares you for work in a design office. In recent years, our lecturers have led student teams to win some major national design competitions. During your study you will carry out several experiments in our well equipped laboratories. You'll learn to use computer aided design, finite element analysis, and other software.
Part-time mode
If you hold an approved HNC you can choose to study part-time and enter directly on to year 2 of the course. You'll then complete 60 credits each year for 3 years.
Percentage of time spent in different learning activities

| | Lectures, seminars and workshops | Self-directed study |
| --- | --- | --- |
| Year 1 | 33% | 67% |
| Year 2 | 35% | 65% |
| Year 3 | 28% | 72% |
Entry requirements
2018 Entry
A Level CCD or;
BTEC National Diploma MMM or;
Access to HE qualifications with 39 Merits 6 Passes or;
Equivalent level 3 qualifications worth 96 UCAS points
Level 3 qualifications must include Maths and Physical Science
Applicants must hold 5 GCSEs A-C including Maths and English or equivalent (reformed GCSEs grade 4 or above).
We welcome qualifications from around the world. English language qualifications for international students: IELTS score of 6.0 or Cambridge Proficiency or Advanced Grade C.
Part-time entry
The part-time course requires an HNC qualification to a high standard.
Direct entry into Year 2 with a HNC/D
For holders of an approved HNC/D entry to Year 2 is possible.
The part time degree starts at Year 2 full-time level and completes the degree over 3 years on a day release basis.
How to apply
International (non Home/EU) applicants should follow our international how to apply guide.
Instructions for Home/EU applicants
Mode
Duration
Start date
Application code
Application method

Mode

Sandwich

Duration

4 years

Start date

September

Application code

H201

Application method

Mode

Full-time

Duration

3 years

Start date

September

Application code

H201

Application method

Mode

Part-time (Year 2 entry)

Duration

3 years

Start date

September

Application code

2310

Application method
All full-time undergraduate students apply to the Universities and Colleges Admissions Service (UCAS) using the University's Institution Code L75. Full details of how to do this are supplied on our How to apply webpage for undergraduate students.
All part-time students should apply directly to London South Bank University and full details of how to do this are given on our undergraduate How to apply webpage.
Accommodation
Students should apply for accommodation at London South Bank University (LSBU) as soon as possible, once we have made an offer of a place on one of our academic courses. Read more about applying for accommodation at LSBU.
Finance
It's a good idea to think about how you'll pay university tuition and maintenance costs while you're still applying for a place to study. Remember – you don't need to wait for a confirmed place on a course to start applying for student finance. Read how to pay your fees as an undergraduate student.
Fees and funding
Fees are shown for new entrants to courses, for each individual year of a course, together with the total fee for all the years of a course. Continuing LSBU students should refer to the Finance section of our student portal, MyLSBU. Queries regarding fees should be directed to the Fees and Bursary Team on: +44 (0)20 7815 6181.
UK/EU fee:

£9250

International fee:

£12500

AOS/LSBU code:

2311

Session code:

1FS00
Total course fee:
UK/EU (excluding any optional years)
£27750
UK/EU (including any optional years)
£27750
International (excluding any optional years)
£37500
International (including any optional years)
£37500
For more information, including how and when to pay, see our fees and funding section for undergraduate students.
Possible fee changes
Current regulatory proposals suggest that institutions will be permitted to increase fee levels in line with inflation up to a specified fee cap. Specifically, LSBU may be permitted to increase its fees for new and existing Home and EU undergraduate students from 2017/18 onwards. The University reserves the right to increase its fees in line with changes to legislation, regulation and any governmental guidance or decisions.
The fees for international students are reviewed annually, and additionally the University reserves the right to increase tuition fees in line with inflation up to 4 per cent.
Scholarships
We offer students considerable financial help through scholarships, bursaries, charitable funds, loans and other financial support. Many of our scholarships are given as direct tuition fee discounts and we encourage all eligible students to apply for our Access Bursary. New home full-time undergraduate students meeting eligibility criteria could receive a £1,000 cash bursary by joining us in the 2017/18 academic year. Find out more about all our scholarships and fee discounts for undergraduate students.
International students
As well as being potentially eligible for our undergraduate scholarships, International students can also benefit from a range of specialist scholarships. Find out more about International scholarships.
Please check your fee status and whether you are considered a home, EU or international student for fee-paying purposes by reading the UKCISA regulations.
Case studies
Select a case study and read about practical project work, students' placement experiences, research projects, alumni career achievements and what it's really like to study here from the student perspective.
Prepare to start
We help our students prepare for university even before the semester starts. To find out when you should apply for your LSBU accommodation or student finance read the How to apply tab for this course.
Applicant Open Days
To help you and your family feel confident about your university choice we run Applicant Open Days. These are held at subject level so students start getting to know each other and the academic staff who will be teaching them. These events are for applicants only and as an applicant you would receive an email invitation to attend the relevant event for your subject.
Enrolment and Induction
Enrolment takes place before you start your course. On completing the process, new students formally join the University. Enrolment consists of two stages: online, and your face-to-face enrolment meeting. The online process is an online data gathering exercise that you will complete yourself, then you will be invited to your face-to-face enrolment meeting.
In September, applicants who have accepted an unconditional offer to study at LSBU will be sent details of induction, which is when they are welcomed to the University and their School. Induction helps you get the best out of your university experience, and makes sure you have all the tools to succeed in your studies.
Top of page

Course Enquiries - UK/EU
Tel: 0800 923 8888
Tel: +44 (0) 20 7815 6100
Get in touch
Course Enquiries - International
Tel: +44 (0) 20 7815 6189
Get in touch
Top of page