Overview
The course is designed to promote the development of the general management skills and abilities required in a rapidly changing economic environment, both by individuals, already operating in, or those seeking to take up supervisory and managerial roles.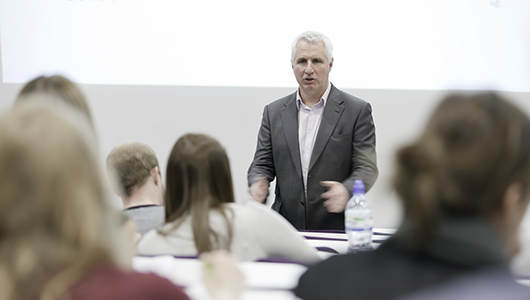 5 reasons to study here
Award Winning: Entrepreneurial University of the Year Award win (Times Higher Education Awards 2016).

Award winning: LSBU has been awarded a silver rating in the Teaching Excellence Framework..

Professional Accreditation: The Postgraduate Certificate in Management is accredited by the Chartered Management Institute (CMI). On successful completion of your academic degree, you also get CMI Level 5 Certificate in Management & Leadership.

Professional Links: The Business School is an accredited CMI Centre and is one of few academic institutions to be a corporate member of the Institute of Business Ethics.

Practical approach: As an academic course it has been designed to incorporate practical experience you bring to the class-room.
The course will develop the skills of analysis, problem solving and proactive thinking. It will provide the underpinning knowledge and understanding required to operate effectively in a managerial role that's why it's designed for those managers who want to develop and accredit their professional competence and knowledge base.
Our general management courses include associate membership of the Chartered Management Institute (CMI) with the opportunity to apply for full membership when the course is completed. They are accredited by the CMI and student membership subscription to the CMI is included in the course fee.
Accreditations
Key course information - ordered by mode
Mode
Duration
Start date
Location

Mode

Part-time

Duration

9-12 months

Start Date

January; September

Location

Southwark Campus
Case studies
Tom Hull studied both the certificate in management and diploma in management studies at London South Bank University (LSBU) to further his career as a manager in a climbing centre. 

Dr Karin Moser brings together knowledge of computer science and psychology to research why individuals within an organisation share or withhold their knowledge
Modules
The effective manager
Introduces and consolidates and range of key management and leadership skills, including personal development and team performance management.
Managing information and resources
The essentials of financial and other resource management and handling information in different forms.
Marketing and meeting customer requirements
Introduces the whole concept of marketing and how to apply marketing principles and practices both in the commercial and non-profit environments.
People management in practice
The main focus points are developing staff and resourcing staff. Provides an underpinningfor practice appreciating the role of HRM.
A residential weekend takes place in Semester 2.
Assessment
Modules are assessed by assignments, two per module. It is a requirement of the course to attend and contribute to the residential weekend.
As part of the ever evolving curriculum, all lecturers on the course strive to ensure that assignments are relevant and innovative, firmly linking them to the needs of you and your potential employers. As part of your studies, you'll take part in a weekend residential where you'll engage in various activities that have practical and theoretical use. As part of your learning you'll undertake an improvement project directly linked to your work. This project is guided by a lead management expert. These activities link across the entire curriculum.
Modules are assessed using two types of assessment: Formative and Summative;
Formative assessment is any process whereby we concern ourselves with the process of learning and academic progress in order to assist development and knowledge acquisition, but without conferring a formal mark.Throughout the course there are various formative mechanisms, including group-work activity, learning diaries, action learning sets and the day to day advice and support from tutors and colleagues.
Summative assessment refers to the formalised marking of work, through examinations and the assessment of assignments. Although it is ultimately the summative assessments which confer a result, we intend that the formative processes should enhance the prospects of that result, and its meaning. Present students tell us that this shared engagement with learning has added considerably to their knowledge and confidence.
Employability
If you are not already working in a managerial role, upon completion of this course you'll have certainly increased your chances of securing such position. This course provides a broad understanding of the organisation and how it works with clearer insight into the diversity of cultures and preferences within a team. You'll also posses a greater ability to assist others in development and address performance problems with a clearer understanding of the needs of 'customers' and stakeholders.
Students have come from a vast variety of industries and both private and public sectors. These have included individuals from various managerial positions within the NHS, local government, private companies within the entertainment, finance and other industries
Academic progression
Students who successfully complete the programme become members of the professional body, the Chartered Management Institute (CMI) and often progress on to a masters degree such as the Executive Masters in Public Administration or the MBA
Employability Service
We are University of the Year for Graduate Employment - The Times and Sunday Times Good University Guide 2018.
At LSBU, we want to set you up for a successful career. During your studies – and for two years after you graduate – you'll have access to our Employability Service, which includes:
An online board where you can see a wide range of placements: part-time, full-time or voluntary. You can also drop in to see our Job Shop advisers, who are always available to help you take the next step in your search.
Our Careers Gym offering group workshops on CVs, interview techniques and finding work experience, as well as regular presentations from employers across a range of sectors.
Our Student Enterprise team can also help you start your own business and develop valuable entrepreneurial skills.
Professional links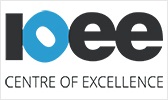 Centre of Excellence status is the IoEE's (Institute of Enterprise and Entrepreneurs) flagship organisational accreditation for organisations that promote and deliver enterprise skills development – and is in recognition of the School's entrepreneurial culture and leading-edge practice.
Facilities
Teaching and learning
You'll be supported throughout your studies and have access to lecturers for 1-2-1 meetings and guidance. There is an active use of LSBU's Virtual Learning Environment, where all lectures and seminar activities are made available, along with other support materials, such as articles and reference materials. You'll be able to discuss any concerns they have during lecture and seminar sessions and will be encouraged to seek assistance and further clarification on topics and/or assignments.
Entry requirements
Applicants for the Certificate in Management should be in management roles with responsibility for a team of staff and/or for managing outcomes and functions. Typically students on this course will therefore have had several years in a management or supervisory role.
The students usually come from a range of sectors and sizes of organisations and this is a positive benefit in allowing learning and comparison of sometimes vastly different organisational practice.
A degree and two years as a manager or supervisor. Students who do not meet the standard entry requirements but are considered to have the potential to succeed on the course by way of professional experience will be required to complete a challenge assignment as evidence of their ability and interest.
How to apply
International (non Home/EU) applicants should follow our international how to apply guide.
Instructions for Home/EU applicants
Mode
Duration
Start date
Application code
Application method

Mode

Part-time

Duration

9-12 months

Start date

January; September

Application code

36

Application method
Full-time/part-time postgraduate students and research students apply through the UK Postgraduate and Statistical Service (UKPASS). Full details of how to do this are supplied on our How to apply section for postgraduate students and our How to apply section for research students.
Postgraduate applicants are required to provide up to two references as part of their application.
Accommodation
Students should apply for accommodation at London South Bank University (LSBU) as soon as possible, once we have made an offer of a place on one of our academic courses. Read more about applying for accommodation at LSBU.
Finance
It's a good idea to think about how you'll pay university tuition and maintenance costs while you're still applying for a place to study. Remember – you don't need to wait for a confirmed place on a course to start applying for student finance. Read how to pay your fees as a postgraduate student.
Postgraduate Application Service
Book a session with one of our specialist Postgraduate Advisors. Over a one on one Advice Session they'll advise you on postgraduate degrees at LSBU that match your interests and experience. Book an Advice Session.
Fees and funding
Fees are shown for new entrants to courses, for each individual year of a course, together with the total fee for all the years of a course. Continuing LSBU students should refer to the Finance section of our student portal, MyLSBU. Queries regarding fees should be directed to the Fees and Bursaries Team on: +44 (0)20 7815 6181.
For more information, including how and when to pay, see our fees and funding section for postgraduate students.
Possible fee changes
The University reserves the right to increase its fees in line with changes to legislation, regulation and any governmental guidance or decisions.
The fees for international students are reviewed annually and, additionally, the University reserves the right to increase tuition fees in line with the RPIX measure of inflation up to 4 per cent.
Postgraduate loan (PGL) for Masters study
If you are starting a Masters course, studying either full- or part-time, you may be entitled to apply for a postgraduate study loan. Find out more at our postgraduate fees and funding section.
Scholarships
We offer several types of fee reduction through our scholarships and bursaries. Find the full list and other useful information on funding your studies on the scholarships and fee discounts page.
Fee status
Please check your fee status and whether you are considered a home, EU or international student for fee-paying purposes by reading the UKCISA regulations.
Case studies
Select a case study and read about practical project work, students' placement experiences, research projects, alumni career achievements and what it's really like to study here from the student perspective.
Tom Hull studied both the certificate in management and diploma in management studies at London South Bank University (LSBU) to further his career as a manager in a climbing centre. 

Dr Karin Moser brings together knowledge of computer science and psychology to research why individuals within an organisation share or withhold their knowledge

Four LSBU students returned home with bronze in the renowned Worldwide Network of International Business Schools (NIBS) Business Case Competition
Prepare to start
We help our students prepare for university even before the semester starts. To find out when you should apply for your LSBU accommodation or student finance read How to apply tab for this course.
Enrolment and Induction
Enrolment takes place before you start your course. On completing the process, new students formally join the University. Enrolment consists of two stages: online, and your face-to-face enrolment meeting. The online process is an online data gathering exercise that you will complete yourself, then you will be invited to your face-to-face enrolment meeting.
In September, applicants who have accepted an unconditional offer to study at LSBU will be sent details of induction, which is when they are welcomed to the University and their School. Induction helps you get the best out of your university experience, and makes sure you have all the tools to succeed in your studies.
Read more about Enrolment and Induction.
Core reading and recommended reading
Broadbent M. Cullen J.,Butterworth Heineman (2003), Managing Financial Resources ISBN 0-7506-5755-3
Atrill P. & McLaney E. (2008) 6th. Edition 'Accounting and Finance for Non- Specialists' Prentice Hall
Alan Parkinson, Managerial Finance ISBN 0-7506-1826-4
Weaver, M. (1998) 'Resources Management' Butterworth Heinemann ISBN- 0-7506-3863-X
Frances and Roland Bee, Managing Information and Statistics ISBN 978-0-85292-995-7
Ali, Moi (2003), The DIY Guide to Marketing for Charities, Voluntary Organisations and Community Groups, ICSA Publishing Limited
Bruce, Ian (2005), Charity Marketing –delivering Income, Campaigns and Services, ICSA Publishing / Prentice-Hall Europe
Bruce, Ian (2011), Charity Marketing – Meeting Need through Customer Focus, ICSA Publishing
Dibb S., Simkin L., Pride W.M., Ferrell O.C., (2012) Marketing Concepts and Strategies – European Edition Houghton Mifflin
Keaveney, Paula and Kaufmann, Michael (editors), (2001), Marketing for the Voluntary Sector – A Guide to measuring
Marketing Performance, Kogan Page (in association with Marketing)Organizations, Oxford University Press
Top of page

Top of page