Unistats
What is Unistats?
Key Information Set (KIS) Data is only gathered for undergraduate full-time courses. There are a number of reasons why this course does not have KIS data associated with it. For example, it may be a franchise course run at a partner college or a course designed for continuing professional development.
Overview
The starting line
Please note: this course is closed for 2018/19 entry.
Are you interested in a career in business? This course could be an ideal way to get you to the starting line. You'll develop your knowledge and skills across several business disciplines, such as business information systems, marketing, human resource management, and accounting and finance. This BTEC Higher National Diploma (HND) Business is equivalent to years one and two of a three year UK honours degree at NQF Level 4 and 5.
We offer the opportunity for all undergraduate Home/EU students to undertake a work placement, internship or work experience while studying a full-time course starting in September 2019.
Why Business Studies at LSBU?
The School has Centre of Excellence status with the IOEE, in recognition of our entrepreneurial culture and leading-edge practice and the course is accredited by CIMA, providing exemptions for papers C03-05.

We're the No.1 University in London for Teaching, Organisation and Management, Learning Resources and Personal Development (National Students Survey 2016).

We have close professional links with the Centre for International Business Studies and guest speakers are invited to reflect on a range of disciplines.

From this course, you can automatically transfer to our BA (Hons) Business Management or Business Management pathways (subject to required conditions).

Within our excellent facilities, you'll have access to the software widely used in industry: Bloomberg, Thomson One Banker, SAGE, Blueprint, FAME, Nvivo and SPSS.

You can become part of an 80,000-strong LSBU alumni network.
Accreditations
Key course information - ordered by mode
Mode
Duration
Start date
Location

Mode

Full-time

Duration

2 years

Start Date

September

Location

Southwark Campus
Stories
LSBU alumna and business transformation executive Donna Herdsman (BA Business Studies, 1994) explains why she believes role models are the key to increasing diversity.

Dr Karin Moser brings together knowledge of computer science and psychology to research why individuals within an organisation share or withhold their knowledge
Modules
We've put this course together to make sure you're prepared you for a career in business. There's a combination of theoretical and practical teaching covering the core business skills which are essential to be effective in today's business environment.
Year 1
Concepts of Management
You'll be introduced to personal development planning, which will help you to identify your goals and, ultimately, to achieve your aims. You'll accomplish this by taking part in a structured coaching process, developing key skills, mathematical techniques and acquiring the knowledge you will need to succeed on an academic economics course or in a professional business environment.
The business environment
It is imperative for every organisation to understand its business environment in order to operate efficiently. The module familiarises you with the various aspects related to the environment faced by businesses. Topic areas include business, economics, accounting and finance.
Working in the 21st century
This module introduces you to working practices in the 21st century enabling you to become effective and adaptive players in the modern global business world. Culture, diversity and the impact on business practice is explored, enabling you to have a sensitivity and positivity about the global economy and the internationalisation opportunities for business. The module also examines ICT and how it can help support as well as transform business organisations and individuals to enable them operate effectively and competitively in a global economy.
People and organisations
You'll develop an appreciation of the complexities of understanding people and behaviour within organisations. By studying theories of organisational behaviour and people management practices, you'll begin to understand why people behave in specific ways in the workplace.
Principles of marketing
You'll be introduced to the theories and practices, giving you a solid base from which to further develop your understanding in the second and final years of your studies. You'll be introduced to the basic principles of marketing, including the marketing environment, the marketing mix, marketing research and buyer behaviour.
Cross cultural business
This module develops your understanding of business practice in a chosen country or region via the study of the culture, economy, environment and language. In supporting your learning you'll apply basic management analysis tools and simple qualitative research techniques to reach conclusions as to the viability of employability opportunities within the chosen county/region. You'll also study relevant introductory language skills.
Year 2
Managing business and innovation
The process of managing business and innovation is crucial to the success of any business. This module provides you with a practical understanding of setting up and managing small or medium sized enterprises, including the development of a business plan, and the importance of business innovation. This module brings together theory and practice through an integrated speaker programme, which includes entrepreneurs, managers and innovators. It includes the assessment of feasibility through the analysis and understanding of customer expectations and demands, competition and resources and forms an introduction to the process of developing business ideas. A business simulation drives the module - SimVenture will be used to enhance student learning and understanding around innovation and practical business management.
Principles of management and leadership
This module gives you a practical understanding of the principles of management and how they can be applied to individuals, working groups and organisations. The concept of leadership is also explored and theories around leadership styles are examined.
Business ethics today: social and legal foundations This module will investigate the relationship between law and ethics, identifying areas of controversy where ethical issues surface. To achieve this, students will be introduced to fundamental principles of ethics and ethical reasoning so that they can debate ethical and legal issues and dilemmas. Students will analyse the fundamental role of law and government in the business environment, identifying the cultural, economic and political forces that impact on the process and evolution of business legislation. Finally, students will study how corporations are responding to ethical, environmental and legal concerns through the integration of Corporate Social Responsibility (CSR) and Business Strategy.
Fundamentals of project management
This module examines the role of project management within the business environment, the project life cycle, and various techniques of project and work planning, control and evaluation to achieve project objectives. The tools currently available to project managers are illustrated in this module through the use of Microsoft® Project software and various other tools that are followed by the PMI and APM BoK (Body of Knowledge).
Social media in a business context
The popularity of social media platforms presents a challenging opportunity for businesses—millions of people use these online services daily. This module provides a comprehensive understanding of social media in its design, implementation and use in a variety of business contexts. It includes the Social Media Canvas as a tool that determines how social media can be made integral to business strategy and thus aid businesses in achieving their objectives.
Live business project
This module develops your ability to work in a team on live business projects. You'll analyse a business problem, identify areas of potential improvement and make relevant recommendations explaining the impact upon the organisation and a cost benefit analysis in relation to the improvements suggested. You'll develop abilities to help secure professional employment, perform effectively in the workplace, and understand your legal and professional obligations as a professional.
Employability
Employers are always looking for a wide range of skills and this course will help you develop just that – from business information systems, marketing, human resource management, and accounting and finance. There's an emphasis on a vocational approach to teaching, including case studies, videos, role play and group work.
Recent graduates have gone onto jobs with organisations such as Tesco, Debenhams and Barclays Bank – an impressive roll call. Or, you might want to continue to a full honours degree once you finish your course.
Employability Service
We are University of the Year for Graduate Employment for the second year in a row - The Times and Sunday Times Good University Guide 2018, 2019.
At LSBU, we want to set you up for a successful career. During your studies – and for two years after you graduate – you'll have access to our Employability Service, which includes:
An online board where you can see a wide range of placements: part-time, full-time or voluntary. You can also drop in to see our Job Shop advisers, who are always available to help you take the next step in your search.
Our Careers Gym offering group workshops on CVs, interview techniques and finding work experience, as well as regular presentations from employers across a range of sectors.
Our Student Enterprise team can also help you start your own business and develop valuable entrepreneurial skills.
Professional links
The School has Centre of Excellence status with the IOEE, in recognition of our entrepreneurial culture and leading-edge practice and the course is accredited by CIMA, providing exemptions for papers C03-05.
Centre of Excellence status is the IoEE's (Institute of Enterprise and Entrepreneurs) flagship organisational accreditation for organisations that promote and deliver enterprise skills development – and is in recognition of the School's entrepreneurial culture and leading-edge practice.

The Chartered Institute of Management Accountants (CIMA) is the world's largest professional body of management accountants offering the most relevant accounting qualification for a career in business. If you are considering a career in finance and business, the CIMA qualification will open doors with employers all over the world. This courses provides exemptions for papers C03-05.
Staff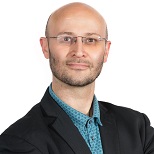 School/Division:
Business / Business and Enterprise
Job title:
Lecturer & Multimedia Developer
Haider has development experience in generating and manipulating graphics, animations, audio, video and text to create integrated multimedia programs. His research is in the area of Software Maintenance and Measurement, specifically Change Impact Analysis (CIA).
---
School/Division:
Business / Accounting, Finance and Economics
Job title:
Lecturer in Economics
Dr Washad Emambocus is a lecturer in Economics, Project Management and Quantitative Studies. His research is in the area of Behavioural Economics focusing on irrational behaviour. He is the Lead for Student Enterprise and Business Solutions Centre which focuses on developing the entrepreneurial skills of students. He is also a PRINCE2® qualified practitioner.
---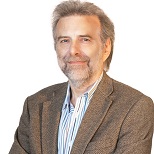 School/Division:
Business / Business and Enterprise
Job title:
Emeritus Professor
A mathematical modelling expert, Jon has experience of teaching mathematics, modelling, and operational research in the higher education sector. Research interests: systems theory, system dynamics and mathematics learning and teaching. PhD supervisor.
---
Facilities
Teaching and learning
Most of the units of this course will mean formal lectures – but there's also a great deal of emphasis on the development of your practical skills, so you can demonstrate what you've learnt. Much of your learning will be through case studies, videos, role play, group work, workshops and computer lab work, along with student-led seminars. You'll be able to access course materials on Moodle, our Virtual Learning Environment for all modules.
Percentage of time spent in different learning activities

| | Lectures and seminars | Self-directed study |
| --- | --- | --- |
| Year 1 | 29% | 71% |
| Year 2 | 28% | 72% |
Personal Tutoring
As an undergraduate Business student, you will be allocated a named tutor during your first three weeks at LSBU. The role of your tutor is to be your primary contact for academic and professional development support.
Your tutor will support you to get the most of your time at LSBU, providing advice and signposting to other sources of support in the University. They should be the first person at the university that you speak to if you are having any difficulties that are affecting your work. These could be academic, financial, health-related or another type of problem.

You will have appointments with your personal tutor at least once a semester for 30 minutes throughout your course. You can contact your tutor for additional meetings or support by email.
Coaching
Students in their first year of an undergraduate degree will also benefit from our coaching programme. This programme is a proactive approach to student development that draws out our students' potential through a process of self-analysis, reflection, planning and action, enabling students to discover and decide upon their required needs.
Entry requirements
2018 Entry
A Level DEE or:
BTEC National Diploma MPP or:
Access to HE qualifications with 9 Merits and 36 Passes or:
Equivalent Level 3 qualifications worth 58 UCAS points
Applicants must hold 5 GCSEs A-C including Maths and English, or equivalent (reformed GCSEs grade 4 or above).
We welcome equivalent qualifications from around the world. English language qualifications for international students: IELTS score of 6.0 or Cambridge Proficiency or Advanced Grade C.
Visit UCAS for guidance on the 2018 tariff.
How to apply
International students
International (non Home/EU) applicants should follow our international how to apply guide.
2019 entry
Instructions for Home/EU applicants
Mode
Duration
Start date
Application code
Application method

Mode

Full-time

Duration

2 years

Start date

September

Application code

422N

Application method
For full-time courses, please send your applications through the Universities and Colleges Admissions Service (UCAS) using our code L75. UCAS is the organisation responsible for managing applications to higher education courses in the UK.
For part-time courses, you can apply directly to the University.
For more details on how to apply (full-time and part-time) see our how to apply page.
Accommodation
Once we have made you an offer, you can apply for accommodation. You can rent from LSBU and you'll deal directly with the university, not third party providers. That means we can guarantee you options to suit all budgets, with clear tenancy agreements and all-inclusive rents that include insurance for your personal belongings, internet access in each bedroom and on-site laundry facilities.
Or, if you'd rather rent privately, we can give you a list of landlords – just ask our Accommodation Service.
Read more about applying for accommodation at LSBU.
Finance
You don't need to wait for a confirmed place on a course to start applying for student finance. Read how to pay your fees as an undergraduate student.
Fees and funding
Fees are shown for new entrants to courses, for each individual year of a course, together with the total fee for all the years of a course. Continuing LSBU students should refer to the Finance section of our student portal, MyLSBU. Queries regarding fees should be directed to the Fees and Bursaries Team on: +44 (0)20 7815 6181.
UK/EU fee:

£9250

International fee:

£13125

AOS/LSBU code:

3112

Session code:

1FS00
Total course fee:
UK/EU
£18500
International
£26250
For more information, including how and when to pay, see our fees and funding section for undergraduate students.
Please check your fee status and whether you are considered a Home, EU or International student for fee-paying purposes and for our regulatory returns, by reading the UKCISA regulations.
Possible fee changes
The University reserves the right to increase its fees in line with changes to legislation, regulation and any government guidance or decisions.
The fees for international students are reviewed annually and the University reserves the right to increase the tuition fees in line with the RPIX measure of inflation up to 4 per cent.
Scholarships
We offer several types of fee reduction through our scholarships and bursaries. Find the full list and other useful information on our scholarships page.
Stories
Select a story and read about practical project work, students' placement experiences, research projects, alumni career achievements and what it's really like to study here from the student perspective.
Prepare to start
Applicant events
After you've received your offer we'll send you emails about events we run to help you prepare for your course.
Welcome Week
Before you start your course we'll send you information on what you'll need to do before you arrive and during your first few days on campus. You can read about the process on our Welcome Week pages.
Top of page
Top of page