Unistats
What is Unistats?
Key Information Set (KIS) Data is only gathered for undergraduate full-time courses. There are a number of reasons why this course does not have KIS data associated with it. For example, it may be a franchise course run at a partner college or a course designed for continuing professional development.
Overview
BA (Hons) Business Management with Finance provides you with an understanding of the theory and practical applications of financial management.
9 reasons to study here
No. 1 London Modern University: For business, management and marketing, Guardian League Table 2016.

Award winning: LSBU Business School picked up the award for Accountancy College of the Year- Public Sector at the PQ Magazine 2017 awards.

Happy students: No.1 University in London for Teaching, Organisation and Management, Learning Resources and Personal Development (National Students Survey 2016).

Professional accreditation: The School has Centre of Excellence status with the IOEE, in recognition of our entrepreneurial culture and leading-edge practice.

Digital skills: Access to the software widely used in industry: Bloomberg, Thomson One Banker, SAGE, Blueprint, FAME, Nvivo and SPSS.

Work experience: Option to complete your third year in a paid professional work placement.

Study abroad: Opportunity to study in Europe during the first semester of the second year. There are also semester abroad opportunities in the USA or Australia.

Great graduate prospects: No.3 London Modern University for graduate prospects in Business and Management Studies (Complete University Guide League Table 2018).

UK ranked: Ranked No.5 in the UK for 'teaching on my course' in Finance (National Student Survey 2017) .
This degree course covers...
You'll develop knowledge and understanding of the theory and applications of financial management, and gain numerical, analytical, computing and report-writing skills. This course covers:
accounting fundamentals
financial management function
the financial environment
financial markets
raising and managing resources
financial risk
valuation
Accreditations
Key course information - ordered by mode
Mode
Duration
Start date
Location

Mode

Full-time

Duration

3 years

Start Date

January; September

Location

Southwark Campus

Mode

Sandwich

Duration

4 years

Start Date

January; September

Location

Southwark Campus
Case studies
LSBU gave international student Rotsen Ibarra the skills, knowledge and support to turn his passion for food into a street food business

Business Administration graduate Stephen Addison turned his part-time boxing hobby into a social enterprise with help from LSBU's Student Enterprise team
Modules
Year 1
Concepts of Management In this module you'll be introduced to the concepts of management from both a business and personal perspective, including personal development planning, supporting you in identifying your goals and achieving your aims via participation in a structured and facilitated coaching process. It will also support your development of key skills, mathematical techniques and acquisition of knowledge necessary for success on an academic business programme or in a professional business setting.
Principles of marketing You'll be introduced to the theories and practices of marketing providing you with an underpinning in the subject of marketing for further studies at Levels 5 and 6. The module acts as an introduction to the basic principles of marketing from which other modules can develop. These principles include the marketing environment, the marketing mix, marketing research and buyer behaviour.
Financial accounting fundamentals You'll be introduced to the fundamentals of the regulatory framework of accounting together with the qualitative characteristics of useful accounting information. The module will also develop knowledge and understanding of the underlying principles and methods used in the recording of financial data and preparation and presentation of financial statements.
People and organisations The module will give you an appreciation of the complexities of understanding people and behaviour within organisations. The module incorporates theories of organisational behaviour and people management practices and you will develop an understanding of how and why individuals behave in specific ways in the workplace.
Business economics This module will introduce a range of essential economic concepts and methods and show how these can be applied to understand the world around us. The emphasis of the module is upon the business applications of economics in facilitating the decisions of managers, entrepreneurs in a variety of situations including pricing, advertising, financing, market entry and product developments. The module will also consider the implications of the macro economy on the operations of modern firms.
Management and information systems This module has been designed to provide you with an overview of types of organisations, their structure, nature and functions of management and their use of information systems. The module will introduce you to appropriate and effective management practices used in differing organisational contexts and provide the skills required to critically assess the impact and effective use of information systems (IS) with an organisation. To achieve this, you will develop an understanding of the underlying concepts and an overview of the potential business benefits and social impacts of communications technology, databases, the strategic, management and operational aspects of information systems. At the end of the module you will have developed an appreciation of the impact of IS on managerial and strategic thinking, the changes in the competitive landscape, the increasing importance of regulatory, ethical and social compliance, risks and prevention, and IS managed security.
Year 2
Core modules:
The principles of managing e-business
This module provides you with an introduction to the business, technological, ethical and societal issues pertaining to the emergence of the Internet as a medium for the online trading of goods and services. The module examines the growth and development of the Internet as a business tool and explores how organisations have adapted (and continue to adapt) to this recent and continually developing digital business environment.
Managing business and innovation
The process of managing businesses and creating a business through the innovation of ideas can be daunting for many. This module makes this easier, examining and developing the crucial skill sets required to manage and start a business. Businesses are the heart of any economy, especially small medium-sized enterprises. This module brings together theory and practice through an integrated speaker programme, which includes entrepreneurs, managers and innovators. You'll gain knowledge and skills required to set-up, run and plan the management of SMEs including the development of a business plan. A business simulation drives the module - SimVenture will be used to enhance your learning and understanding around innovation and practical business management.
Fundamentals of finance
This module is an introduction to the basic principles of finance and financial decision-making. It seeks to provide an elementary knowledge of finance,simultaneously highlighting the essential links between accounting and finance concepts; you'll be provided with a firm foundation in the theoretical as well as practical aspects of financial decision-making.
Managing business logistics and negotiations
This module demonstrates the importance of logistics and the supply change while also considering procurement and negotiation strategies and techniques within business service, retail and manufacturing environments. You'll gain a clear understanding of the importance and scope of the procurement function and will explore the critical transfer of goods/services across global and local networks, with a critical assessment of ethical elements of supply chain management in view of business logistics. You'll develop a broad understanding of the negotiation process and the development of negotiating strategies for procurement and logistics that is a vital element of moving goods and resources globally and locally.
Business ethics today: social and legal foundations
This module will investigate the relationship between law and ethics identifying areas of controversy where ethical issues surface. To achieve this you'll be introduced to fundamental principles of ethics and ethical reasoning and debate ethical and legal issues and dilemmas. You'll analyse the fundamental role of law and government in the business environment, identifying the cultural, economic and political forces that impact on the process and evolution of business legislation. Finally, you will study how corporations are responding to ethical, environmental and legal concerns through the integration of corporate social responsibility and business strategy.
Optional modules:
Business contracts
This module enables you to appreciate the legal rules relating to the formation, contents, and methods of discharge of business contracts, and the consequences that flow from such contracts where they are breached.
Diagnostic analytics
This module introduces a range of specific concepts and quantitative techniques essential for the management of operations, production, material planning and quality assurance functions. It aims to enable you to process data in order to understand the root causes of various management issues related to the performances of the organisation. Observed data is compared to expected behaviour in order to determine why things happened, and provides a good understanding of a specific aspect of the problem that management wants to solve.
Emerging markets, and the Asia-pacific business environment
This module studies the process of business and economic development characterising the growth of emerging markets, with a focus on the Asia-Pacific region over the last half century. The major focus of this module is on economic growth, business organisations and structures, banking and financial systems, employment and labour markets and the role played by trade and foreign investment in Asia-Pacific.
Entrepreneurial mind-set - business discovery and development
Entrepreneurs know the best feeling in business discovery and development is when the start-up venture is developed to a size that suits the needs of the market and others believe in its success just like the entrepreneur and a brand presence is established. This module develops on the principles behind what gives entrepreneurs the mind-set and drive to develop and expand businesses,establishing a market presence for their new venture, and launching a presence for the brand. It provides entrepreneurial-minded students the tools to analyse, launch and establish presence of an enterprise venture within any highly competitive market, and to build a positive reputation. Drawing upon the discovery and development of business profiling which is achieved through big-data, you'll uncover patterns and relationships in establishing an entrepreneurial venture.
Environmental economics and sustainability
This module provides an opportunity for participating students to critically consider the role of the key international stakeholders in environmental economics and sustainability. Skills in critical policy analysis, policy formulation, negotiation and advocacy are developed through conferencing and discourse using trans-disciplinary case studies where students represent institutional stakeholders active within the realms of environment and sustainability. By building awareness of,and participating in dialogue relating to, relevant areas of politics,philosophy, psychology and development, you'll engage with topical issues such as climate change, globalisation, food, energy, water, health, employment,human rights, transportation,biodiversity,deforestation, poverty and inequality to resolve actual or potential management issues relating to environmental economics and sustainability.
Financial accounting and analysis
Building upon the fundamentals of accounting studied at level 4 the module will develop your comprehension of the preparation and of presentation of published financial statements, applying current the International Financial Reporting Standards for a single entity and simple business combinations. The module will also develop knowledge and understanding of the interpretation of financial statements.
Fundamentals of project management
This module examines the role of project management within the business environment, the project life cycle, and various techniques of project and work planning, control and evaluation to achieve project objectives. The tools currently available to project managers are illustrated in this module through the use of Microsoft Project software and various other tools that are followed by the PMI and APM Body of Knowledge.
Marketing research
This module covers the principles and practice of marketing research and the logical structure leading from research problem definition, through research design and data collection to the analysis and credible communication of insight. You'll consider the types of research commonly undertaken in order to manage value creation and delivery in a competitive environment.Exploratory, descriptive and causal research approaches will be investigated in the context of the marketing mix, and you'll experience and develop the techniques and skills needed to design, plan and conduct effective marketing research projects and report findings persuasively.
Human resource management
The module will give you a thorough understanding of how human resource management works in an organisation from both a practical and theoretical approach. This module has been mapped to the CIPD Intermediate Certificate.
Retail operations
Providing an overview of the key retail daily operations this module looks at the activities that retail outlets have with their consumers. On completion you'll gain an understanding of the relevant management tools that help successfully formulate and manage retail operations.Developing on practical problems involved in running a retail business, from store and stock management, retail finances, through the role of the store manager to the contact between floor staff and potential customers.
Social media in a business context
The popularity of social media platforms presents a challenging opportunity for businesses—millions of people use these online services daily. This module provides a comprehensive understanding of social media in its design, implementation and use in a variety of business contexts. It includes the Social Media Canvas as a tool that determines how social media can be made integral to business strategy and thus aid businesses in achieving their objectives.
A foreign language and applied research report
This module aims to provide you with the survival language skills in a vocational context. Taught within the Level A1 of the European Language Framework Competence Framework, you'll be taught the basic language skills to enable you to understand everyday vocabulary, basic grammar and the ability to communicate orally with someone at an introductory level. In support of the learning and understanding of basic social, cultural and business formations of the country (countries) where the language is spoken you'll select a topic relevant to their degree specialism and the language of study to research a business related topic in this area.

Year 3

Strategic management and leadership
This module provides a final year integrative course in strategic management and leadership. The module is structured around three components of strategic management; firstly internal and external strategic analysis, secondly business and corporate Level strategy formulation, thirdly leadership issues in the implementation of strategy. As befits an integrative strategy module; its learning, teaching and assessment strategy is organised around the use of management case studies.
Leading and managing SMEs
Governments across the industrialised world are increasingly emphasising the importance of the development of entrepreneurship in achieving higher economic growth and prosperity. Government encouragement often takes the form of policies designed to help individuals start their own business. This module aims to explore theory and practice in the field from the perspective of individuals within a small and medium sized business. The issue of leadership styles and its impact upon the performance of SMEs is central to the study of this module. The successful learners will have the necessary competencies to be entrepreneurial making them efficient and effective employees, managers/owners, and transformational leaders in an SME context.
Managerial Finance This module is about managing the finance function in a business enterprise by making value-maximising strategic financial decisions. Financial value is a function of cash, time and opportunity cost – all key factors that financial managers need to consider when allocating scarce resources to competing uses. Since value maximisation requires the optimum balance of return and risk, the management of risk will be an important theme of the module. The module will adopt an international perspective throughout.
Managing Financial Risk The module focuses on a particular class of risk that businesses face in the conduct of their commercial operations, namely, financial risk. It investigates how different financial risks can be managed using derivative securities. Among the key issues addressed are: the extent to which financial risks can be 'hedged'; the centrality of 'arbitrage' and 'cost of carry' assumptions in determining the relationship between asset values and derivative security prices; the complications associated with valuing more 'difficult' derivatives such as options; factors influencing the choice of risk management instrument; the impact of derivatives markets on notions of market efficiency; the limits of financial risk management initiatives and the role of credit derivatives in the financial market crisis.
Plus two options from:
Management accounting for decision making
The module is intended to develop an understanding of the principles and application of the decision making, planning and control techniques required for reporting to senior management within an organisation. The module will develop an understanding of the key management accounting issues that students are likely to have to deal with in their careers. On completing this module you can apply for CIMA Exemption C01.
Practical analytics
Many organisational recruiters have identified a number of skills and knowledge they want to see from a prospective employee. One of the top priorities is statistics, and this module, in essence, is teaching you statistical analysis using SAS. SAS (Statistical Analysis Software) is an industry-standard software suite that can mine, alter, manage and retrieve data from a variety of sources and perform statistical analysis on it.
Mobile applications – from idea to mass adoption
The use of mobile apps has now overtaken desktop computing. More and more businesses are using mobile apps within their companies as well as providing products and services through mobile technology. They have ventured beyond basic services and are now offering games, location-based services, order tracking services, retailing, banking, health and medical services, and ticket purchases. They will develop more into other areas such as government and public services. Mobile apps are designed to run on small mobile devices such as smartphones, tablets and include wearable technologies. This module will cover key concepts in the design, implementation and business use of mobile applications.
Labour and capital in an age of globalisation
This module studies labour and capital in an international context. The module examines how, as the world economy has become more and more interdependent, this has impacted on both labour and capital in the workplace and how that in turn has reacted back on the integration of regional economies such as the European Union and indeed the world economy. The module, while examining relevant economic theories, builds on them and introduces non-economic concepts such as politics, culture, and ethics to assist in explaining the ongoing globalisation process.
MSP - managing successful programmes (certification)
This module is the capstone of entrepreneurial actions, developing the diagnosis of various enterprise projects. You will develop best practice guidelines for enterprise programme management (a collection of related projects). Understanding the set of principles and processes used for managing a programme. The knowledge will take you towards the MSP certification, where you will demonstrate enterprising skills in coordinating, direction and implementing a dossier of projects and transformation activities to achieve outcomes and realise benefits of strategic importance to the business.
Entrepreneurial finance
This module aims to provide you with the knowledge and skills needed to critically analyse financial information and use it in the pursuit of opportunity which is an important element of entrepreneurship. You will learn to use finance and accounting tools to analyse firms in all phases of their life cycle, from the initial idea generation to ultimate sale of the venture. you'll develop a framework of analysis for business opportunities. The module is discipline-based and stresses application, it is concerned with deal structure and contract design between entrepreneurs and outside investors. On completion of this module you can apply for the IOEE - Diploma in Small Business Finance.
Individual and organisational learning and development
Individual and Organisational Learning and Development is a core HR module which enables you to gain an evaluative understanding of theoretical and practical issues involved designing, delivering and evaluating learning interventions. It incorporates the development of reflective practice skills, consultancy skills and the principles of continuing professional development.
Legal protection of business creativity
This module examines at the intellectual property of a business. IP law refers to creations of the mind or intellect that can be legally owned. Ideas and unique creations can exist in every business. They are important for long term financial success and can make you more competitive than your rivals. This module looks at how to stop competitors from copying your most valuable assets; it looks at protection of and against marketing/advertising, information technology, accounts, and other business areas.
Brand management
This module provides a strategic and tactical approach to learning and applying the key theories, frameworks and models of current brand marketing to solve management problems. This module will prepare the you for a career in brand management by using a practical approach for the application of complex theoretical ideas. You will be assessed with a variety of techniques such as exam, group and individual work, non-verbal presentations and written reports.
PRINCE2® foundation – training (certification)
This module is the capstone for PRINCE2® foundation certification, which acts to training students' in line with the PRINCE2® project management methodology. You will demonstrate project management skills learned via the preparation of project management requirements to understand the set of principles and set of processes used for managing and undertaking finite projects.
Retail boutique and shopper behaviour
The module provides you with the opportunity to develop the theoretical and practical skills, needed to establish a boutique set-up (high-end retail) establishment. You''ll gain direct experience by examining the skills of setting-up, operating a retail business venture and understanding the target consumers' retail behaviour, purchasing dynamics and developing shopper intimacy. You will develop the skill-sets required to understand the new target customer dynamic towards new start-ups and blossoming brands. You'll consider 'what shoppers will do' and 'are going to do'.
Social impacts of systems in contemporary society
Information systems (IS) and information technology (IT) impact on all aspects of our personal and working lives, with profound effect. We are now both active participants in, and potential victims of, the effects of IS/IT. This module therefore aims to uncover what is going on in contemporary societies (including businesses) and how we can decide what is right or wrong in the social and moral issues related to IS/IT. This module will also look at ethics, and how codes of behaviour could be developed/applied to cover situations that information practitioners will face.
Business research methods
This module introduces you to the academic research process, and covers the approaches, tools and techniques of research within a business discipline. You will study the skills and knowledge necessary to undertake an independent small scale research project, with a business or management focus. The module may also serve as a preparation for academic study at postgraduate level.
Professional placement module
This module has been designed to enable you to develop personal and career management strategies and apply these to develop and review life and career plans in an environment of constantly changing contextual factors to replicate the experience of work placement. The module provides you with the opportunity to evidence your experiences and reflect on your performance within the work place / business start-up in a formal way to by evidencing work undertaken. The assessment of this module is based around a portfolio that will include a report on your experience whist working in a business environment, providing you with the opportunity to present how your theoretical knowledge is applied to practical situations and further develop personal skills.
Enterprise placement module
If you study the full-time BA (Hons) Business Management Degree you'll' have the option to either undertake a work placement as part of the 4-year sandwich course or develop a small business start-up. This module provides you with a unique opportunity to reflect upon a small business you designed, developed and set up within our Enterprise Centre. The initial business start-up will run alongside a programme run by the Enterprise Centre and allow you to gain the experience, skills and knowledge required in running a small Enterprise. In additional to the placement the module provides the opportunity to have your experience formally assessed against the IOEE - Diploma in Enterprise Creation.
Modules are assessed by a mix of coursework assignments, presentations and exams.
Employability
This course will prepare you for a career in business, management and finance through the development of knowledge and skills across several business disciplines. Throughout the course, employability skills are promoted with guest speakers from industry, business insights, graduate start-up and entrepreneur's schemes.
The employment record of our business graduates is excellent. Recent graduates and roles our students have gone into include:
Consultant at JCW
Financial Market Trader
Finance Intern at Eversholt Rail Group
Operations and Administration at The Rose Theatre
Administration Assistant at Mars Capital
National Manager at Elevation Networks
Business Controller at L'Oréal Luxe Travel Retail Monde
LSBU Employability Services
LSBU is committed to supporting you develop your employability and succeed in getting a job after you have graduated. Your qualification will certainly help, but in a competitive market you also need to work on your employability, and on your career search. Our Employability Service will support you in developing your skills, finding a job, interview techniques, work experience or an internship, and will help you assess what you need to do to get the job you want at the end of your course. LSBU offers a comprehensive Employability Service, with a range of initiatives to complement your studies, including:
direct engagement from employers who come in to interview and talk to students
Job Shop and on-campus recruitment agencies to help your job search
mentoring and work shadowing schemes.
Professional links
Centre of Excellence status is the IoEE's (Institute of Enterprise and Entrepreneurs) flagship organisational accreditation for organisations that promote and deliver enterprise skills development – and is in recognition of the School's entrepreneurial culture and leading-edge practice.

The Association of Chartered Certified Accountants (ACCA) was founded in 1904; the ACCA is the global body for professional accountants offering the Chartered Certified Accountant qualification. This course provides exemptions for ACCA papers F1 and F9.

The Chartered Institute of Management Accountants (CIMA) is the world's largest professional body of management accountants offering the most relevant accounting qualification for a career in business. If you are considering a career in finance and business, the CIMA qualification will open doors with employers all over the world. On completing this course you'll be able to apply for exemptions for papers C02-C05. If you choose module elective 'Management accounting for decision making' you can apply for exemption to C01. With C01-05 you can apply for the CIMA Certificate in Business Accounting.
Placements
On this course you'll have the opportunity to undertake a one year work-placement in your third year. The course team work closely with both our Placement Officers in the Student Centre and Enterprise Centre to ensure you are placed in suitable working environments. You'll be given guidance and assistance with respect to finding a placement, CV preparation and the application process. Most placements are within the London area.
Or, if you have an idea for a new business you wish to pursue, you can spend your third year developing this in our Enterprise Centre.
Staff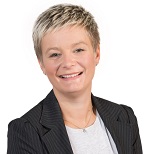 School/Division:
Business / Accounting, Finance and Economics
Job title:
Head of Division for Business and Enterprise; Associate Professor in Enterprise Education
Anna is an Associate Professor in Enterprise Education and the Lead for Student Enterprise, School of Business. She is a qualified accountant in practice, specialising in Management Accounting.
---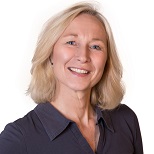 School/Division:
Business / Management, Marketing and People
Job title:
Senior Lecturer
Helen Aston is a Senior Marketing Lecturer whose specialties include Marketing Communications and Retail and Services Marketing. Helen is module leader for a number of introductory modules at the University and is integral in providing academic support to a range of first year students.
---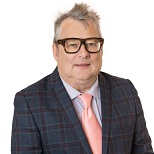 School/Division:
Business / Business and Enterprise
Job title:
Senior Lecturer
Stephen has expertise in university management, charity management and governance. He is also a linguist who engages frequently in interpreting and translation.
---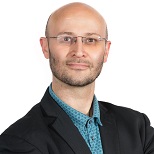 School/Division:
Business / Business and Enterprise
Job title:
Lecturer & Multimedia Developer
Haider has development experience in generating and manipulating graphics, animations, audio, video and text to create integrated multimedia programs. His research is in the area of Software Maintenance and Measurement, specifically Change Impact Analysis (CIA).
--- School/Division:
Business / Business and Enterprise
Job title:
Senior Lecturer
Amare's research interests are in ICT and Socio-Economic Development; Globalisation; ICT and Education; Indigenous Knowledge and Communications.
---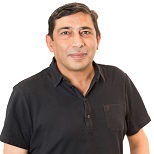 School/Division:
Business / Business and Enterprise
Job title:
Senior Lecturer
Gurjeet's current research interests lie in the fields of Quantitative Finance, Financial Econometrics and Applied Mathematical Modelling.
---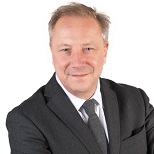 School/Division:
Business / Management, Marketing and People
Job title:
Senior Lecturer, Marketing
An expert in long-term brand loyalty, Charles has 15+years' industry experience (marketing director and managing director levels) working on innovation, brand management, franchising and copywriting in luxury food, pharmaceuticals and retail. PhD supervisor.
---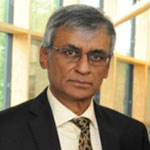 School/Division:
Business / Accounting, Finance and Economics
Job title:
Associate Professor; Head of Accounting and Finance
An expert in corporate finance and funding, for more than 20 years Vijay worked for the State Bank of India, eventually becoming Assistant General Manager. He was responsible for managing sizeable credit portfolios and in excess of 150 staff.
---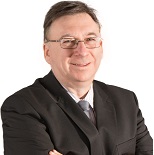 School/Division:
Business / Business and Enterprise
Job title:
Associate Professor; Associate Head of Business and Enterprise
Dr Luke is an Associate Professor and Subject Group Leader for Economics within the School of Business. He currently lectures on the BA Business Studies course, and is the Course Director for the BSc Economics undergraduate degree. Dr Luke is also the Director of the Centre for International Business Studies.
---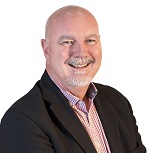 School/Division:
Business / Business and Enterprise
Job title:
Director of Marketing, Recruitment, Admissions and Collaborations
Chris is a qualified teacher and level 7 Executive Coach and Leadership Mentor, his teaching is based on the application of knowledge and learning through action and activity by empowering learners to develop their own solutions.
---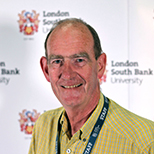 School/Division:
Business / Accounting, Finance and Economics
Job title:
Senior Lecturer
Steve O'Connor is a Senior Lecturer in the Accounting and Finance Division. He specialises in Financial Accounting with interests in Management Accounting, Business Law and Corporate Governance.
---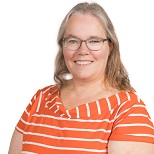 School/Division:
Business / Business and Enterprise
Job title:
Senior Lecturer
Dr Rutherford specialises in Combinatorial Optimisation with interests in Coaching and the embedding of Entrepreneurial Reasoning.
---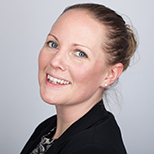 School/Division:
Business / Accounting, Finance and Economics
Job title:
Senior Lecturer
Danusia Wysocki specialises in Accounting, Financial Reporting and Study Skills with an interest in Sustainability Issues.
---
Facilities
Teaching and learning
Learning materials are available on the Virtual Learning Environment so you can access them any time. Seminars make use of group-work and discussions, workshops and computer lab work.
You'll have a Personal Tutor (at level 4), who will help you plan and review your progress, and the School of Business has a dedicated Information adviser to help you find the resources you need.
Read more about our student services.
Number 2 London university for satisfaction in teaching in Business Studies

National Student Survey 2015
Percentage of time spent in different learning activities

| | Lectures and seminars | Self-directed study |
| --- | --- | --- |
| Year 1 | 30% | 70% |
| Year 2 | 30% | 70% |
| Year 3 | 30% | 70% |
Extracurricular activities
Business students benefit from a number of facilities and software available within the School of Business, but are also host to a whole number of extracurricular activities that help prepare students for the world of work.
Below is a list of extracurricular activities which students can get involved in, utilising the facilities which we have available, to make the learning process at LSBU much more practical and hands-on.
MyMathLabGlobal – a global online learning tool that enables students to learn online, undertake tutorials and assessments, ultimately encouraging student success.
The BE Programme – our BE programme provides a whole range of activities
Institute of Directors (IoD) – our close relationship with the IoD results in regular networking events with senior IoD members, entry into the Young Director of the Year award, membership with the IoD, and access to all of their great resources.
Business Solutions Centre - Students of LSBU's School of Business offer a free drop-in service to local businesses.
Live Projects – students benefit from live projects with real businesses who present problems and students have to suggest solutions. In 2017, they worked with London Met, and this year they worked on a English heritage clothing company, just to name two.
Hackathons – an event, which brings students together to solve a business problem over a short period, you will need to think fast and work as a team to come up with an innovative solution!
ILX courses – We provide a number of accredited courses, which prepare students for project management, a crucial skill respected within the business sector.
Learn a language – students will have the opportunity to learn another language, an invaluable skill in a global city. Another language is just another skill we can support you with, supporting you for future career success.
Entry requirements
2018 Entry
A Level BCC or:
BTEC National Diploma DMM or:
Access to HE qualifications with 9 Distinctions and 36 Merits or:
Equivalent Level 3 qualifications worth 112 UCAS points
Applicants must hold 5 GCSEs A-C including Maths and English, or equivalent (reformed GCSEs grade 4 or above).
We welcome equivalent qualifications from around the world. English language qualifications for international students: IELTS score of 6.0 or Cambridge Proficiency or Advanced Grade C.
Visit UCAS for guidance on the 2018 tariff.
How to apply
International (non Home/EU) applicants should follow our international how to apply guide.
Instructions for Home/EU applicants
Mode
Duration
Start date
Application code
Application method

Mode

Full-time

Duration

3 years

Start date

January; September

Application code

NN23

Application method

Mode

Sandwich

Duration

4 years

Start date

January; September

Application code

NN23

Application method
All full-time undergraduate students apply to the Universities and Colleges Admissions Service (UCAS) using the University's Institution Code L75. Full details of how to do this are supplied on our How to apply webpage for undergraduate students.
All part-time students should apply directly to London South Bank University and full details of how to do this are given on our undergraduate How to apply webpage.
Accommodation
Students should apply for accommodation at London South Bank University (LSBU) as soon as possible, once we have made an offer of a place on one of our academic courses. Read more about applying for accommodation at LSBU.
Finance
It's a good idea to think about how you'll pay university tuition and maintenance costs while you're still applying for a place to study. Remember – you don't need to wait for a confirmed place on a course to start applying for student finance. Read how to pay your fees as an undergraduate student.
Fees and funding
Fees are shown for new entrants to courses, for each individual year of a course, together with the total fee for all the years of a course. Continuing LSBU students should refer to the Finance section of our student portal, MyLSBU. Queries regarding fees should be directed to the Fees and Bursary Team on: +44 (0)20 7815 6181.
UK/EU fee:

£9250

International fee:

£12500

AOS/LSBU code:

4686

Session code:

1FS01
Total course fee:
UK/EU (excluding any optional years)
£27750
UK/EU (including any optional years)
£27750
International (excluding any optional years)
£37500
International (including any optional years)
£37500
UK/EU fee:

£9250

International fee:

£13125

AOS/LSBU code:

4686

Session code:

1FS00
Total course fee:
UK/EU (excluding any optional years)
£27750
UK/EU (including any optional years)
£27750
International (excluding any optional years)
£39375
International (including any optional years)
£39375
For more information, including how and when to pay, see our fees and funding section for undergraduate students.
Possible fee changes
Current regulatory proposals suggest that institutions will be permitted to increase fee levels in line with inflation up to a specified fee cap. Specifically, LSBU may be permitted to increase its fees for new and existing Home and EU undergraduate students from 2017/18 onwards. The University reserves the right to increase its fees in line with changes to legislation, regulation and any governmental guidance or decisions.
The fees for international students are reviewed annually, and additionally the University reserves the right to increase tuition fees in line with inflation up to 4 per cent.
Scholarships
We offer students considerable financial help through scholarships, bursaries, charitable funds, loans and other financial support. Many of our scholarships are given as direct tuition fee discounts and we encourage all eligible students to apply for our Access Bursary. New home full-time undergraduate students meeting eligibility criteria could receive a £1,000 cash bursary by joining us in the 2017/18 academic year. Find out more about all our scholarships and fee discounts for undergraduate students.
International students
As well as being potentially eligible for our undergraduate scholarships, International students can also benefit from a range of specialist scholarships. Find out more about International scholarships.
Please check your fee status and whether you are considered a home, EU or international student for fee-paying purposes by reading the UKCISA regulations.
Case studies
Select a case study and read about practical project work, students' placement experiences, research projects, alumni career achievements and what it's really like to study here from the student perspective.
Prepare to start
We help our students prepare for university even before the semester starts. To find out when you should apply for your LSBU accommodation or student finance read the How to apply tab for this course.
Applicant Open Days
To help you and your family feel confident about your university choice we run Applicant Open Days. These are held at subject level so students start getting to know each other and the academic staff who will be teaching them. These events are for applicants only and as an applicant you would receive an email invitation to attend the relevant event for your subject.
Enrolment and Induction
Enrolment takes place before you start your course. On completing the process, new students formally join the University. Enrolment consists of two stages: online, and your face-to-face enrolment meeting. The online process is an online data gathering exercise that you will complete yourself, then you will be invited to your face-to-face enrolment meeting.
In September, applicants who have accepted an unconditional offer to study at LSBU will be sent details of induction, which is when they are welcomed to the University and their School. Induction helps you get the best out of your university experience, and makes sure you have all the tools to succeed in your studies.
Read more about Enrolment and Induction.
Suggested reading list:
Baines, Fill and Page (2014), Marketing (Third edition) Oxford University Press, Oxford
Begg and Ward (2010) Economics for Business, McGraw-Hill, London
Mullins (2013) Management and Organisational Behaviour (10th edition), Pearson Education, Harlow
Wood and Sangster (2011) Business Accounting Volume One, Pearson, Harlow
Top of page

Course Enquiries - UK/EU
Tel: 0800 923 8888
Tel: +44 (0) 20 7815 6100
Get in touch
Course Enquiries - International
Tel: +44 (0) 20 7815 6189
Get in touch
Top of page