Overview
We have been running courses for the Building Services Engineering industry since 1947.
This course is intended for technician engineers who are looking to develop their skills. Graduates will be well equipped to enter the industry in areas such as design and build, consultancy and facilities management.
A wide range of building services are included, both mechanical and electrical, and the theme of energy conservation and environmental impact is present throughout. In keeping with the needs of modern engineering practice, management and communication skills also strongly feature in this course.The course is designed to deliver the following core skills that will make you able to work effectively in the field:
mathematics and scientific skills and their application in building services
technical skills and knowledge required to understand systems design
communication skills.
You'll also begin to develop team working skills in preparation for further study should you wish to gain professional status.
Accreditations
Key course information - ordered by mode
Mode
Duration
Start date

Mode

Full-time

Duration

2 years

Start Date

September

Mode

Part-time

Duration

3 years

Start Date

September
Modules
Level S
Mathematics and building services engineering principles A
Mathematics and building services engineering principles B
Building services systems (part-time students only)
Level 4
Engineering mathematics and modelling
Engineering principles
Design and practice
Mechanical services and lighting for buildings
Level 5
Electrical installation, distribution and lighting
Thermofluids, air conditioning and refrigeration
Employability
This course will equip you for a career in the building services engineering industry in areas such as: design and construction; consulting engineering; and maintenance and facilities management. Recent graduates from this course have gone onto a range of engineering roles within building services including Pipefitter/Fabricator, Draughtsman and Applications Engineer.
Major projects in London and the raised focus on the environment and sustainability are resulting in an increased demand for those graduating from this course.
We run a very active and well utilised careers page on our virtual learning environment (VLE) to provide both a shop window for employers seeking recruits and trainees and links to major external recruitment agencies.
We also facilitate employer recruitment visits on campus, and provide advertising for graduate recruitment open events at company offices.
Progression
If you graduate from the HND course, you'll be able to apply for further study at undergraduate level, including for a place on our full-time BSc Building Services Engineering. This will complete the academic requirements for Incorporated Engineer status.
Part-time study while in full time employment was tough going at times but I found that by working at it you get out what you put in and I progressed well enough to transfer from the HND to the BEng Hons degree course. I graduated with a first class Honours degree and promotion to a permanent engineering post at work - so it was certainly worthwhile.

Cara Hobbs, Alumna HND and BEng Building Services Engineering
LSBU Employability Services

LSBU is committed to supporting you develop your employability and succeed in getting a job after you have graduated. Your qualification will certainly help, but in a competitive market you also need to work on your employability, and on your career search. Our Employability Service will support you in developing your skills, finding a job, interview techniques, work experience or an internship, and will help you assess what you need to do to get the job you want at the end of your course. LSBU offers a comprehensive Employability Service, with a range of initiatives to complement your studies, including:
direct engagement from employers who come in to interview and talk to students
Job Shop and on-campus recruitment agencies to help your job search
mentoring and work shadowing schemes.
Professional links
Professional accreditation
The course is accredited by the Chartered Institution of Building Services Engineers (CIBSE) and the Energy Institute (IoE)as partially meeting the academic requirements of Incorporated Engineer (I.Eng) status.
---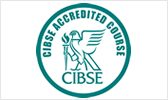 The Chartered Institution of Building Services Engineers (CIBSE) is the standard setter and authority on building services engineering in the UK and overseas. It speaks for the profession and supports career development.
---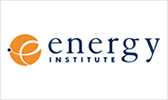 The Energy Institute is the professional members' body for the energy industry, delivering good practice and professionalism across the sector. Its purpose is to develop and disseminate knowledge, skills and good practice towards a safer, more secure and sustainable energy system.
---
Subject leaders in Building Services Engineering
The building services, sustainability and acoustics subject area has grown organically from the National College of Heating and Ventilating Engineers, established by the Government, in the 1950s as a centre of excellence. We have one of the largest dedicated teaching teams for this subject area anywhere in the world and we strive to remain at the forefront of research and teaching.
Timetable
Part-time day-release schedule: Year 1 Thursday, Year 2 Monday, Year 3 Tuesday
Staff Faculty/Department:
Engineering, Science and the Built Environment / Urban Engineering
Job title:
Professor of Air Conditioning and Refrigeration, Faculty Director for Research & Knowledge Transfer
---
Facilities
KIS data
The Key Information Set (KIS), compiled and presented by Unistats, brings together the items of information that students have said they find most useful when making choices about which course to study.
In order to view specific data for this course provided by Unistats, please switch to View Full Site
Entry requirements
120 UCAS points - including Maths or Physics at Level 3
A Level EEE or
National Diploma: PP or
Other Level 3 qualifications (e.g. City and Guilds) will be considered on an individual basis. These will normally need to be supported by substantial, relevant work experience that goes some way to compensating for the shortfall in academic qualifications plus
Five GCSEs including Maths and English.
Applicants with substantial relevant work experience may not need to have 120 UCAS points. Applications are assessed on a case-by-case basis by the Admissions Tutor, so you are encouraged to make an application.
For applicants whose first language is not English, an IELTS score of 6.0 or equivalent is required.
How to apply
Application instructions - ordered by mode
Mode
Duration
Start date
Application code
Application method

Mode

Full-time

Duration

2 years

Start date

September

Application code

042K

Application method

Mode

Part-time

Duration

3 years

Start date

September

Application code

549

Application method
All full-time undergraduate students apply to the Universities and Colleges Admissions Service (UCAS) using the University's Institution Code L75. Full details of how to do this are supplied on our How to apply webpage for undergraduate students.
All part-time students should apply directly to London South Bank University and full details of how to do this are given on our undergraduate How to apply webpage.
Accommodation
Students should apply for accommodation at London South Bank University (LSBU) as soon as possible, once we have made an offer of a place on one of our academic courses. Read more about applying for accommodation at LSBU.
Finance
It's a good idea to think about how you'll pay university tuition and maintenance costs while you're still applying for a place to study. Remember – you don't need to wait for a confirmed place on a course to start applying for student finance. Read how to pay your fees as an undergraduate student.
Fees and funding
LSBU will be publishing fees for the academic year 2014/15 as of December 2013. The figures listed below for academic year 2013/14 are the latest available. The fees shown are for new entrants to programmes. Continuing LSBU students should refer to myLSBU fees section for guidance.
UK/EU fee:

£8450

International fee:

£10500

AOS/LSBU code:

541

Session code:

1FS00
UK/EU fee:

£4650

International fee:

£6562

AOS/LSBU code:

549

Session code:

1PS00
The individual Tuition Fee for this course is shown above. For more information, including how and when to pay, see our fees and funding section for undergraduate students.
Scholarships
We offer students considerable financial help through scholarships, bursaries, charitable funds, loans and other financial support. With the National Scholarship programme 500 new home full-time undergraduate students from lower household incomes could receive £3,000 by joining us in the 2014/15 academic year. For eligible students the scholarship awards a £1,000 cash bursary and £2,000 to spend on university services. Find out more about all our scholarships and fee discounts for undergraduate students.
Case studies
Select a case study and read about practical project work, student's placement experiences, research projects, alumni career achievements and what it's really like to study here from the student perspective.
Prepare to start
We help our students prepare for university even before the semester starts. To find out when you should apply for your LSBU accommodation or student finance read the How to apply tab for this course.
Applicant Open Days
To help you and your family feel confident about your university choice we run Applicant Open Days. These are held at subject level so students start getting to know each other and the academic staff who will be teaching them. These events are for applicants only and as an applicant you would receive an email invitation to attend the relevant event for your subject.
Enrolment and Orientation
Once you have accepted your place to study at LSBU you'll be invited to join our Enrolment and Orientation process. Enrolment is the formal process where you officially become an LSBU student. Enrolment takes place during the very first days of the new academic year. On completing the enrolment process, some of which is online and some face-to-face on campus, new students formally join the University. You'll need to confirm your qualifications by showing all relevant certificates and prove your identity.
By early September, all new students will be given details about the time and location of their University Orientation. This is when they are welcomed to the University and your Faculty, and receive information about your course and the University's extensive services, so that you have all the essential information you need before your lectures and classes begin.
Read more about Enrolment and Orientation on MyLSBU, our student portal.
Top of page