Overview
Building Services Engineering covers pretty much everything you can think of in a building – all the things that make it safe, comfortable and functional. This includes both big and small buildings, and deals with everything from making sure the floodlights at Old Trafford don't cut out halfway through the match to developing homes that can generate their own sustainable sources of gas and electricity. Building Service Engineers help buildings to deliver on their potential.
Our BEng (Hons) course is designed to equip you with the technical, management and communication skills needed to be an effective leader of teams involved in the design of building services and energy conservation in buildings.
UK buildings are currently responsible for about 50% of the country's total energy consumption and CO2 emissions. Energy conservation and sustainability therefore form an increasingly important theme in our courses.
Value of a BEng programme
As a BEng programme, this course encourages you to acquire a deeper understanding of the essential facts, concepts, theories and principles of mechanical engineering and its underpinning science and mathematics. These core mathematic, scientific and management skills are needed to meet the requirements of Chartered Engineer status. Many recruiters will look favourably on BEng graduates for this reason.
Accreditations
Key course information - ordered by mode
Mode
Duration
Start date

Mode

Part-time

Duration

4 years

Start Date

September

Mode

Full-time

Duration

3 years

Start Date

September

Mode

Sandwich

Duration

4 years

Start Date

September
Case studies
LSBU is helping transform the construction industry through its Building Information Modelling (BIM) Centre. The BIM Centre acts as a hub for innovation, professional training and networking amongst practice experts in the built environmental sector. These facilities are used by students and for short courses.

This £2.8million facility is a unique, teaching, research and demonstration resource for renewable and intelligent energy solutions.
Modules
Overview
First year modules provide the fundamental scientific principles that support the mechanical and electrical building services and also provide an introduction to the basic heating and ventilation systems.
Second year modules provide more in-depth study of the systems used in building services such as air conditioning, refrigeration and electrical services, their operation and control.
In the final year emphasis is on sustainability. You'll take modules covering the topics of dynamic thermal performance of buildings, energy resources, combined heat and power, wind power generation and lighting, electrical systems and distribution.
A specialisation option is offered in the final year between a mechanical and an electrical route. Design projects are used to produce a simulated work environment where the taught material is applied. Computer modelling techniques are taught and used in the design projects where optimisation techniques are investigated.
Year 1
Engineering principles
This module develops the students' understanding of essential scientific principles for the study of engineering to degree level. It is designed to be accessible to students with a wide range of prior science specialisation. The module comprises four blocks of study: three are common to all engineering disciplines and introduce the principles of measurement systems and units, thermal physics, mechanical and electrical principles, and engineering materials and their properties.
Design and practice
The module is for all undergraduate year one engineering students, it covers practical work, design activities, sustainable development principles, project management, health and safety and risk management, and transferable skills.
Engineering mathematics and modelling
Revision of elementary algebra, Differential and Integral calculus, Complex numbers, Introduction to linear algebra, Data Handling (statistics), Use of computer software, Programme Design.
Mechanical services for buildings
Internal and external design conditions, heat losses, U-values, condensation risk, heat gains, LPHW heating systems, boilers, heat emitters, pipe sizing, pump laws, ventilation systems, duct sizing, fans, filtration, heat recovery, cold water supply, domestic hot water systems, noise and vibration.
Year 2
Advanced engineering mathematics and modelling
Computational Techniques in Engineering, Vectors, Differential equations, Transforms, Selected Numerical and Computational methods.
Design applications
Pre-design activities (RIBA Stage A and B), Design activities (RIBA Stage C): application of thermal modelling software to investigate building fabric and form, ventilation strategies to reduce building energy consumption, solar shading and daylighting; feasibility study for the use of renewable technologies; preparation of a concept design report and sketch drawings.
Electrical installation, distribution and lighting
The material in this module is divided into three main Parts. Part 1: Intermediate circuit Theory and Principles of electricity in building. Part 2: Electrical systems and Installation in Building. Part 3: Light, Lighting Theory, practical application and basic design.
Energy control and management
Energy management: The environmental impact, Developing an energy policy. Regulations, government policy and statutory instruments, energy markets and energy and water purchasing. Energy monitoring and Targeting: degree-days and weather normalisation, regression analysis to building energy performance for monitoring, CUSUM method. Controls and technology: Control system elements – sensors, valves, dampers, Principles of proportional, integral and derivative control, BMS systems, Technological innovations. Financial Appraisal: Simple payback. Life-cycle costing using net present value and internal rate of return. The relationship between discount factor and risk.
Project management
Common forms of building and engineering contract, project briefing process, Plans of Work,, Project Time Control, Project Cost Control Systems, Costs optimisation. Project Quality Control Systems, Project Safety Control Systems Projects and the Environment, Value Engineering, Project Organisation, Project liaison, communication and integration systems, project documentation, handbook, change instructions.
Thermofluids, air-conditioning and refrigeration
Thermofluids: Heat transfer, Fluids, Poiseuille and Stokes. Turbulence and velocity profiles, Compressors and turbines, Combustion. Air Conditioning: Psychrometry, psychrometric processes, single zone all air AC systems, multi-zone AC systems, Hybrid systems, AC control systems, heat recovery. Refrigeration: Ideal vapour compression refrigeration cycle; Chilled water and direct expansion systems, Choice of refrigerants; Alternative low energy methods of cooling including absorption systems.
Year 3
BEng design project
Typically the project will comprise of two main sections of work. The first (about one third of the work) will be based around the initial investigative work that effectively establishes the specific objectives for the project. In the second part the student will consider the different system designs that are possible for the project and the different methodologies.
Design analysis
The module is based on group project work where a building is provided and students are required to consider the form of the building for optimum thermal performance and then design suitable systems to serve the building having sustainability in mind. Use of standard energy assessment models – e.g. iSBEM, RETScreen, Introduction to advanced simulation tools for thermal, CFD, and lighting, Construction of bespoke models for energy assessment and anaylsis, Economic evaluation of energy systems.
Energy resources
Demand for energy; Traditional resources: exploration, production and distribution of oil, coal, gas, uranium. Forecasting: models (Hubbert, Gompertz) for assessment of finite resources. Energy and environment: climate change – from WMO 1979 onwards, National and local initiatives aimed at mitigation. Conversion and utilization: Heat only schemes. Electrical generation using steam and gas turbines. Large scale CHP. Energy markets and energy policy: Structure of the electricity market, trading and pricing mechanisms, CRC, FiTs, RoCs. Renewable energy: extant technologies, life cycle analysis of one renewable technology.
Innovation and enterprise
The unit is intended to be practical, with students developing some simple ideas of their own in such a way that they become practical, money-making propositions. Ways of finding ideas, testing and developing ideas. Business strategies, scenario testing so that demonstrate the commercial viability of ideas. Intellectual property, market research, market placement and finance.
Plus a choice of one of the following modules:
Noise and vibration control
Measurement and propagation of noise, Introduction to vibration: SHM, free and forced vibrations, damping, transmissibility, Structure borne and air borne sound, Strategies for noise control, noise generating mechanisms, Noise control at source, during transmission and at receiver, Duct Acoustics.
Power systems and design
Power distribution methods. Symmetrical short-circuit calculations, comparison of theoretical and practical fault levels (3-phase and single-phase) for a system. Cables, circuit breakers and current transformers, various types of high-voltage circuit breaker and their suitability for various applications. Protection relays, performance criteria of different forms of protection relay, selection and design of optimum system protection. Design of time-graded systems, design of high voltage supply networks comparing graphical against calculation techniques. Introduction to unit protection.
Energy systems
Heat Recovery Systems: Effectiveness of heat exchangers, types of heat recovery systems used in building services, applications. Solar Heating Panels: Applications, solar availability, panel design and efficiency. Energy Estimation Techniques: BIN Method to heating and air conditioning systems, energy conservation measures. Sustainable cooling systems: ground coupled cooling, ground source heat pump systems. Absorption refrigeration, combined cooling heat and power schemes. Heating systems: Intermittent heating operation and savings. Boiler sizing, optimum start, compensation, multiple boiler installation arrangements and control schemes, performance under part-load, variable speed pumping.
Plus a choice of one of the following modules:
Building acoustics
Building Service Noise and Vibration Problems, Classical Room Acoustics, Simple Room Acoustics, Low frequency Room Acoustics, Geometric Room Acoustics - CATT modelling software, CAD Tools - Google Sketchup with SU2CATT Hearing, Speech Intelligibility.
Heat transfer in building services engineering
Heat transfer in buildings, Steady state and transient heating and cooling load calculations. CIBSE Admittance method, Application of simulation software for the calculation of cooling and heating loads. Computational Fluid Dynamics, Mass BEng(Hons)Building Services Engineering Course Guide 12 transfer theory. Boiling and condensation mechanisms. Sensible heat transfer. Heat Exchangers, LMTD and Effectiveness. Fins (extended surfaces). Merkel and Lewis Relations, Cooling towers and Coils. Passive Evaporative cooling for buildings. Passive and Hybrid Downdraught Cooling.
Systems for environmental services and lighting
Structure of qualification
LSBU degrees are divided into two semesters per year.
View large pop-up table: modules by semester
Full-time
Year 1
Year 2
Year 3
SEMESTER 1
SEMESTER 2
SEMESTER 1
SEMESTER 2
SEMESTER 1
SEMESTER 2
Engineering Mathematics &. Modelling
Advanced Math. & Modelling
Energy Control & Mang.
Innovation & Enterprise
Major Project
Engineering Principles
Design Applications 5
AND
Project Management
Design Analysis
Design and Practice
Electrical Installation Distribution and Lighting
Option
Energy Resources
Mechanical Services for Buildings
Thermo-fluids, Air Conditioning & Refrigeration
Options
Employability
This course will prepare you for a career in the building services engineering industry in areas such as: design and build, contracting, consultancy, energy management, and facilities management.
The employment record is of this course is excellent as the demand for qualified building services engineers outstrips the supply, partly due to the recent European Directive on energy savings, brought about by the climate change.
Graduate success stories
Recent graduates from this course have gone onto jobs such as: Estimator, Quantity Surveyor and Contracts Manager.
It became clear to me that industry ties with LSBU are strong. I graduated with a first class Honours degree and promotion to a permanent engineering post at work - so it was certainly worthwhile.

Cara Hobbs, Alumna, BEng Building Services Engineering
What to expect from your career
Building Services Engineers are involved at the design and build stage, making sure new buildings are optimised and 'future-proof' from conception through to contracting and consultancy work, or managing the use of buildings and facilities once they are up and running.
Typically, Building Services Engineers tend to specialise in electrical engineering, mechanical engineering or public health sectors. Daily tasks can include negotiating and developing contracts and agreeing them with clients, commissioning work from contractors, using CAD software to design the systems needed for a project, ensuring the project budget is kept to, overseeing the installation of building systems and making sure they are maintained and operated properly. Then they advise clients and architects on energy use and conservation.
Typical salaries
It is a varied career, where no two days (or buildings) are the same. Salaries for experienced engineers range from £25,000 to £35,000 –although partners in engineering firms can earn up to £85,000.
Progressing to postgraduate studies
If you graduate from this course, you will be able to apply for further study at postgraduate level, including for a place on our full-time or part-time MSc Sustainable Energy Systems or MSc Environmental and Architectural Acoustics.
If you combine your BEng (Hons) Building Services Engineering combined with an accredited Masters, you can achieve Chartered Engineer status.
LSBU Employability Services
LSBU is committed to supporting you develop your employability and succeed in getting a job after you have graduated. Your qualification will certainly help, but in a competitive market you also need to work on your employability, and on your career search. Our Employability Service will support you in developing your skills, finding a job, interview techniques, work experience or an internship, and will help you assess what you need to do to get the job you want at the end of your course. LSBU offers a comprehensive Employability Service, with a range of initiatives to complement your studies, including:
direct engagement from employers who come in to interview and talk to students
Job Shop and on-campus recruitment agencies to help your job search
mentoring and work shadowing schemes.
Professional links
We have been running courses for the Building Services Engineering Industry since 1947.
Close links are maintained with industry to ensure that our course is up-to-date with the needs in industry.
Professional accreditation
Accreditation is a mark of assurance that the degree meets the standards set by the Engineering Council in the UK Standard for Professional Engineering Competence (UK-SPEC).
This course is accredited by the Chartered Institution of Building Services Engineers (CIBSE) and the Energy Institute. Current Engineering Council regulations enable BEng(Hons) graduates to apply for Incorporated Engineer status.The BEng (Hons) course combined with a further postgraduate study, such as an MSc, offers an accredited route towards Chartered Engineer status.
---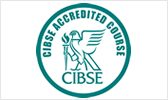 The Chartered Institution of Building Services Engineers (CIBSE) is the standard setter and authority on building services engineering in the UK and overseas. It speaks for the profession and supports career development.
---

The Energy Institute is the professional members' body for the energy industry, delivering good practice and professionalism across the sector. Its purpose is to develop and disseminate knowledge, skills and good practice towards a safer, more secure and sustainable energy system.
---
Value of professional accreditation
An accredited degree will provide you with some or all of the underpinning knowledge, understanding and skills for registration as an Incorporated (IEng)and with further study and work experience Chartered Engineer status (CEng).
Some employers recruit preferentially from accredited degrees, and an accredited degree is likely to be recognised by other countries that are signatories to international accords.
Subject leaders
LSBU has over 60 years expertise in running Building Services Engineering courses and it produces around 50% of graduates in the industry.
The building services, sustainability and acoustics subject area has grown organically from the National College of Heating and Ventilating Engineers, established by the Government, in the 1950s as a centre of excellence. We have one of the largest dedicated teaching teams for this subject area anywhere in the world and we strive to remain at the forefront of research and teaching.
Placements
You are encouraged to break your academic studies and take an industrial placement in your third year (Sandwich Course). During this placement you can start to put your newly acquired skills into practice. This is an opportunity to understand the way industry functions and to gain an appreciation of the priorities of the commercial environment.
Timetable
Part-time day-release timetable: Year 1 Monday, Year 2 Tuesday, Year 3 Monday, Year 4 Friday
Staff Faculty/Department:
Engineering, Science and the Built Environment / Engineering and Design
Job title:
Principal Lecturer, Subject Area Leader (Design)
--- Faculty/Department:
Engineering, Science and the Built Environment / Urban Engineering
Job title:
Reader in Educational Development, Course Director - MSc Building Services Engineering and MSc Sustainable Energy Systems
--- Faculty/Department:
Engineering, Science and the Built Environment / Urban Engineering
Job title:
Professor of Air Conditioning and Refrigeration, Faculty Director for Research & Knowledge Transfer
---
Facilities
KIS data
The Key Information Set (KIS), compiled and presented by Unistats, brings together the items of information that students have said they find most useful when making choices about which course to study.
In order to view specific data for this course provided by Unistats, please switch to View Full Site
Entry requirements
260 UCAS points
A Level BCC/BB including 180 UCAS points from Maths and/or Physics or
A National Certificate* (DD) or National Diploma* (MMM) in an Engineering subject with Pass + 21 Merits plus
Five GCSEs including Maths and English.
For an applicant whose first language is not English, an IELTS score of 6.0 or equivalent is required.
*NC or *ND must include two units of mathematics.
How to apply
Application instructions - ordered by mode
Mode
Duration
Start date
Application code
Application method

Mode

Part-time

Duration

4 years

Start date

September

Application code

2090

Application method

Mode

Full-time

Duration

3 years

Start date

September

Application code

K2J9

Application method

Mode

Sandwich

Duration

4 years

Start date

September

Application code

K2J9

Application method
All full-time undergraduate students apply to the Universities and Colleges Admissions Service (UCAS) using the University's Institution Code L75. Full details of how to do this are supplied on our How to apply webpage for undergraduate students.
All part-time students should apply directly to London South Bank University and full details of how to do this are given on our undergraduate How to apply webpage.
Accommodation
Students should apply for accommodation at London South Bank University (LSBU) as soon as possible, once we have made an offer of a place on one of our academic courses. Read more about applying for accommodation at LSBU.
Finance
It's a good idea to think about how you'll pay university tuition and maintenance costs while you're still applying for a place to study. Remember – you don't need to wait for a confirmed place on a course to start applying for student finance. Read how to pay your fees as an undergraduate student.
Fees and funding
LSBU will be publishing fees for the academic year 2014/15 as of December 2013. The figures listed below for academic year 2013/14 are the latest available. The fees shown are for new entrants to programmes. Continuing LSBU students should refer to myLSBU fees section for guidance.
UK/EU fee:

£8450

International fee:

£10500

AOS/LSBU code:

2072

Session code:

1FS00
UK/EU fee:

£5580

International fee:

£7875

AOS/LSBU code:

2090

Session code:

1PS00
The individual Tuition Fee for this course is shown above. For more information, including how and when to pay, see our fees and funding section for undergraduate students.
Scholarships
We offer students considerable financial help through scholarships, bursaries, charitable funds, loans and other financial support. With the National Scholarship programme 500 new home full-time undergraduate students from lower household incomes could receive £3,000 by joining us in the 2014/15 academic year. For eligible students the scholarship awards a £1,000 cash bursary and £2,000 to spend on university services. Find out more about all our scholarships and fee discounts for undergraduate students.
Case studies
Select a case study and read about practical project work, student's placement experiences, research projects, alumni career achievements and what it's really like to study here from the student perspective.
LSBU is helping transform the construction industry through its Building Information Modelling (BIM) Centre. The BIM Centre acts as a hub for innovation, professional training and networking amongst practice experts in the built environmental sector. These facilities are used by students and for short courses.

This £2.8million facility is a unique, teaching, research and demonstration resource for renewable and intelligent energy solutions.
Prepare to start
We help our students prepare for university even before the semester starts. To find out when you should apply for your LSBU accommodation or student finance read the How to apply tab for this course.
Applicant Open Days
To help you and your family feel confident about your university choice we run Applicant Open Days. These are held at subject level so students start getting to know each other and the academic staff who will be teaching them. These events are for applicants only and as an applicant you would receive an email invitation to attend the relevant event for your subject.
Enrolment and Orientation
Once you have accepted your place to study at LSBU you'll be invited to join our Enrolment and Orientation process. Enrolment is the formal process where you officially become an LSBU student. Enrolment takes place during the very first days of the new academic year. On completing the enrolment process, some of which is online and some face-to-face on campus, new students formally join the University. You'll need to confirm your qualifications by showing all relevant certificates and prove your identity.
By early September, all new students will be given details about the time and location of their University Orientation. This is when they are welcomed to the University and your Faculty, and receive information about your course and the University's extensive services, so that you have all the essential information you need before your lectures and classes begin.
Read more about Enrolment and Orientation on MyLSBU, our student portal.
Top of page