Overview
Gain a critical, theoretical and practical understanding of the diverse learning requirements of pupils and students who identify with the wide spectrum of autism. Develop a critical understanding of autism, relevant legislation, education policy and interventions.
This qualification is designed for people with an interest in autism and practitioners in the field of education, who have experience of working with learners with autism across the age range (in keeping with the 0-25 framework in the Children and Families Act 2014).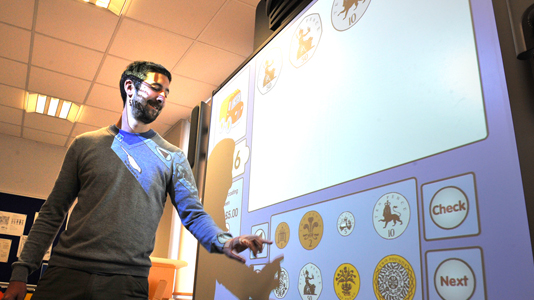 The course content is informed by the experiences and voices of those with autism and our approach is underpinned by the inclusive principle "nothing about us without us".
You'll apply theory to practice – and in so doing you'll have the opportunity to reflect on inclusive practices and their efficacy in assisting diverse learners with autism to be successful in education.
This course will develop your ability to analyse critically and build upon your own attitudes, professional experience and practice including the promotion of social justice, inclusion, and equity as a policy and a practice.
The programme is suitable for:
newly qualified and experienced teachers in a range of educational settings
those of you working in post compulsory education
those of you working with children and young people with ASD/SEND in a variety of recognised settings, or those of you who have an interest in doing so and have appropriate experience and qualifications to meet the programme's entry qualifications.
On completion of the PgCert Autism you'll be able to progress onto the MA Autism Education, if you wish to.
Key course information - ordered by mode
Mode
Duration
Start date
Location

Mode

Part-time

Duration

1 year

Start Date

September

Location

Southwark Campus
Case studies
Dr Jane Courtney from London South Bank University (LSBU) has been working with International NGO World Education on a Food For Education (FFE) project to improve food security, access to primary education and learning outcomes in Cambodia.
Modules
Students need to complete two 30-credit modules to achieve a postgraduate certificate; one core module and select one of the option modules:
Understanding autism and learning (compulsory)
This 30-credit module develops your evidence-based understanding of ways in which people on the autism spectrum learn at all ages with a view to developing effective interventions. Insights directly from people with lived experience of autism will facilitate your appreciation of individuality and strengths as well as the challenges associated with autism. Critical disability studies theory underpins the module and this will involve gaining understanding of societal barriers to the social inclusion of people with autism. You'll combine understanding the characteristics associated with autism alongside environmental considerations with a view to creating learning environments that minimise barriers and maximise learning. Assessment: 3,000-word report (60% weighting) and a 2,000-word portfolio (40% weighting) of reflections on course core readings and their application to practice including a sensory /environmental audit of the educational setting with recommendations for autism friendly improvements.
Autism, individuality and identity
Building on 'Understanding Autism and Learning', this 30-credit module develops your evidence-based understanding of autism at all ages via insights from individuals on the spectrum. Transitions are notoriously problematic for people with autism therefore our focus will be on developing effective mentoring skills (informed by an understanding of individuality and identity) in order to become empathetic mentors. You'll learn to appreciate the wide diversity of autism and potential impact of labelling; reflect on barriers to participation, including restrictions arising from stereotyping and environmental /societal factors; focus on gender and life span; and you'll consider conditions conducive to success in education, relationships and work. Assessment: a 5,000-word case study (100% weighting).
Special educational needs and disability
This module provides a critical and theoretical underpinning to discussions of inclusive practice with pupils / students (across the age range) who have been identified with Special Educational Needs and/or Disability (SEND). We'll develop a framework to aid your critical understanding of policy / practice in SEND with a view to examining notions of best practice. The module explores critical disability studies theory, which identifies various models for thinking about disability and is concerned with the interaction between impairment and disabling barriers in society and social justice. We'll also cover the impact of relevant equality legislation on practice and explore the perspectives of disabled people / families who have direct experience of acquiring an impairment label and SEND interventions. Assessment: a 10-minute presentation that's equivalent to 2 000 words (40% weighting) and a 3,000-word literature review of readings used to support the presentation (60% weighting).
Teaching and learning: the needs of learners with special needs, autism and disability
This 30-credit module focuses on the implications of developments in teaching and learning and changing beliefs about the purpose of education and the content of the curriculum (both within the school and its local and national context). We'll explore these issues as they relate to learners with ASC and/or SEND. A central aim of the module is to encourage discussion, planning and development (both within the school and across the learners family and community) from an informed perspective. Assessment: a 10-minute presentation of teaching and learning strategies appropriate for supporting an individual learner or group of learners (40% weighting) and a 3,000-word supporting written rationale (60% weighting).
Assessment
A variety of assessment methods are employed across the course ranging from essays and research proposals and projects to presentations.
The range of assessment methods used is designed to promote inclusive practice and reflect the various learning outcomes and the mix of theory and practice that runs through the course.
We know that learners' have different styles of learning – so having a range of assessment methods means that each student has a number of opportunities in which to demonstrate their learning.
Employability
Most participants likely to join this course will already be employed in settings providing for children and young people with SEND, be that in a mainstream education setting across the age range into adulthood, or in SEND specialist provision.
However, it is anticipated not everyone who wishes to undertake the programme may be in this situation; there will be those who, for many reasons wish to develop their skills, knowledge and understanding at Masters level in relation to current SEND and Autism provision and theory.
Whatever your reasons for taking the course, you can be sure that the programme is carefully designed to ensure a synthesis of practical understanding and critical analysis current theory and policy in the subject area. It will deepen your understanding of your own (and colleagues) practice.
The programme will equip you to be both skilled and knowledgeable in your work with children, young people and their families. Your practice will be underpinned by your theoretical understanding of concepts and principles associated with SEND and autism spectrum conditions (ASC). This, in turn will open-up career development possibilities to you in the field.
During the course you'll also have the opportunity to achieve the National SENCO award, a recognised qualification that would further enhance your career development.
Employability Service
We are University of the Year for Graduate Employment - The Times and Sunday Times Good University Guide 2018.
At LSBU, we want to set you up for a successful career. During your studies – and for two years after you graduate – you'll have access to our Employability Service, which includes:
An online board where you can see a wide range of placements: part-time, full-time or voluntary. You can also drop in to see our Job Shop advisers, who are always available to help you take the next step in your search.
Our Careers Gym offering group workshops on CVs, interview techniques and finding work experience, as well as regular presentations from employers across a range of sectors.
Our Student Enterprise team can also help you start your own business and develop valuable entrepreneurial skills.
Professional links
Recent guest lecturers include:
Dr Damian Milton
Members of PARC (Participatory, Research Autism, Collective)
University of Cambridge
Staff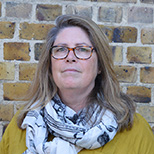 School/Division:
Law and Social Sciences / Centre for Education and School Partnerships
Job title:
Associate Professor in Education Studies
Gianna is an Associate Professor in Education Studies. She has over 12 years experience of teaching in primary schools in London and the Midlands. Gianna has written widely about inclusion, diversity and social justice.
---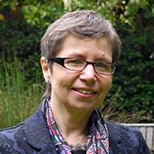 School/Division:
Law and Social Sciences / Centre for Education and School Partnerships
Job title:
Head of Research, Higher Degrees and Student Experience
Nicola has a PhD focussing on inclusive practice with autistic university students. She has 35 years' experience in education working with disabled pupils and students from nursery age to adults in FE and HE and an international research profile in the field.
---
Facilities
Teaching and learning
Typically we learn in face-to-face seminars with small groups (approx. 20 students). And 1:1 tutorials are also provided to support you when planning your assignment.
You'll have access to:
LSBU support for learning service where relevant
LSBU Library and the Learning Resources centre
All seminar-based materials will be available via the LSBU VLE (Moodle)
Elements of e-learning are built into all modules and some modules could include elements of Distance Learning.
Study hours
Your study (per 30-credit) module will typically include:
24 hours of taught content (University-based taught sessions)
252 hours of private study.
Entry requirements
Applicants should usually have qualifications that demonstrate that they are suitably prepared for Level 7 study in the professional practice context.
This will normally mean a good Honours degree (with a classification of 2:2 or above or the equivalent if the applicant had a degree from a non-UK university) and evidence that applicants are able to write at level 7.
If an applicant has existing level 7 credits in relevant field - it is possible for the applicant to apply for APEL (accredited prior learning) for the optional module on this course.
Applicants are likely to be practising education professionals, mostly practising teachers or those working in special school or alternative settings (including disability services in further and higher education and similar contexts).
The final decisions about suitability for the course are taken by the Course Director from an assessment of the standard application form.
How to apply
International (non Home/EU) applicants should follow our international how to apply guide.
Instructions for Home/EU applicants
Mode
Duration
Start date
Application code
Application method

Mode

Part-time

Duration

1 year

Start date

September

Application code

P060412

Application method
Full-time/part-time postgraduate students and research students apply through the UCAS Postgraduate. Full details of how to do this are supplied on our How to apply section for postgraduate students and our How to apply section for research students.
Postgraduate applicants are required to provide up to two references as part of their application.
Accommodation
Students should apply for accommodation at London South Bank University (LSBU) as soon as possible, once we have made an offer of a place on one of our academic courses. Read more about applying for accommodation at LSBU.
Finance
It's a good idea to think about how you'll pay university tuition and maintenance costs while you're still applying for a place to study. Remember – you don't need to wait for a confirmed place on a course to start applying for student finance. Read how to pay your fees as a postgraduate student.
Postgraduate Application Service
Book a session with one of our specialist Postgraduate Advisors. Over a one on one Advice Session they'll advise you on postgraduate degrees at LSBU that match your interests and experience. Book an Advice Session.
New course - fees not yet set
This course is new. The first intake is September 2018 - and we are yet to publish fees. Please check back, as this is where fees will be published.
Fees and funding
Fees are shown for new entrants to courses, for each individual year of a course, together with the total fee for all the years of a course. Continuing LSBU students should refer to the Finance section of our student portal, MyLSBU. Queries regarding fees should be directed to the Fees and Bursaries Team on: +44 (0)20 7815 6181.
UK/EU fee:

£2500

International fee:

£4375

AOS/LSBU code:

4908

Session code:

1PS01
UK/EU fee:

£2500

International fee:

£4375

AOS/LSBU code:

4908

Session code:

1PS00
For more information, including how and when to pay, see our fees and funding section for postgraduate students.
Possible fee changes
The University reserves the right to increase its fees in line with changes to legislation, regulation and any governmental guidance or decisions.
The fees for international students are reviewed annually and, additionally, the University reserves the right to increase tuition fees in line with the RPIX measure of inflation up to 4 per cent.
Postgraduate loan (PGL) for Masters study
If you are starting a Masters course, studying either full- or part-time, you may be entitled to apply for a postgraduate study loan. Find out more at our postgraduate fees and funding section.
Scholarships
We offer several types of fee reduction through our scholarships and bursaries. Find the full list and other useful information on funding your studies on the scholarships and fee discounts page.
Fee status
Please check your fee status and whether you are considered a home, EU or international student for fee-paying purposes by reading the UKCISA regulations.
Case studies
Select a case study and read about practical project work, students' placement experiences, research projects, alumni career achievements and what it's really like to study here from the student perspective.
Dr Jane Courtney from London South Bank University (LSBU) has been working with International NGO World Education on a Food For Education (FFE) project to improve food security, access to primary education and learning outcomes in Cambodia.
Prepare to start
We help our students prepare for university even before the semester starts. To find out when you should apply for your LSBU accommodation or student finance read How to apply tab for this course.
Enrolment and Induction
Enrolment takes place before you start your course. On completing the process, new students formally join the University. Enrolment consists of two stages: online, and your face-to-face enrolment meeting. The online process is an online data gathering exercise that you will complete yourself, then you will be invited to your face-to-face enrolment meeting.
In September, applicants who have accepted an unconditional offer to study at LSBU will be sent details of induction, which is when they are welcomed to the University and their School. Induction helps you get the best out of your university experience, and makes sure you have all the tools to succeed in your studies.
Read more about Enrolment and Induction.
Preparatory reading
Baron-Cohen, S. (2012) Zero Degrees of Empathy Penguin
Goepel, J. and Sharpe, S. (2014) Inclusive Primary Teaching: A Critical Approach to Equality and Special Educational Needs (Critical Teaching) Critical Perspectives
Knowles, G. and Lander, V. (2012) Thinking Through Ethics and Values in Primary Education (Thinking Through Education Series) Sage
Top of page