Unistats
What is Unistats?
Key Information Set (KIS) Data is only gathered for undergraduate full-time courses. There are a number of reasons why this course does not have KIS data associated with it. For example, it may be a franchise course run at a partner college or a course designed for continuing professional development.
Overview
Architects take the seed of an idea for a building, or restoration project, and translate this into a detailed design.
BA (Hons) Architecture teaches you to think creatively about all aspects of spatial design, develops your individual position on architecture and its relationship to society, communities, technology and innovation and gives you the professional skills you need to ensure you have a long and fulfilling career.
Upon graduation you'll be ready to start your first stage of professional practical experience in an office before progressing to RIBA part 2 postgraduate study.
If you would like to find out more about the differences between BA (Hons) Architecture, BSc (Hons) Architectural Technology and BSc (Hons) Architectural Engineering, please download our comparison guide (PDF File 480 KB).
6 reasons to study here
No. 1 university in London: For overall student satisfaction in Architecture, National Student Survey 2016.

Professional validation: Fully validated by the Royal Institute of British Architects, and prescribed by the Architects Registration Board.

Project-focused: Architecture at LSBU provides a highly creative environment with studio design projects as the focus of a vital studio culture.

Inspiring studios: You'll work in inspiring 7th floor studios with incredible views of London's changing skyline.

Flexible study: Choose to study either full-time or part-time (one day a week). In the third year there are also opportunities to study in Europe as part of the Erasmus+ scheme

High starting salaries: 4th in the UK for Architecture graduate starting salaries, HESA salaries 2013/14.
This course covers...
You'll develop a wide range of skills and learn to draw first by hand, as well as developing proficiency in a range of professionally relevant digital media. This course covers:
Design and making skills
History of architecture
Architectural theory
Structures
Materials
Sustainability
Ethics
Communication skills
View students' work in the 2017 exhibition catalogue:
Accreditations
Key course information - ordered by mode
Mode
Duration
Start date
Location

Mode

Full-time

Duration

3 years

Start Date

September

Location

Southwark Campus

Mode

Part-time

Duration

5 years

Start Date

September

Location

Southwark Campus
Case studies
Since graduating from his BA (Hons) Architecture, Oliver has worked at a top London practice, been involved in freelance projects and won an international architecture competition.

The Architecture Studio space at London South Bank University (LSBU) has inspirational views across London and is used on our undergraduate and postgraduate architecture degree courses.
Modules
The programme is structured around design studio projects; design studies make up more than 50% of the assessed work on the programme and provide opportunities to develop skills, demonstrate knowledge, and integrate understanding in the following related subject areas: Technology and Environment, Cultural Context (including History and Theory), Communication (including Digital Media), and Professional Practice.
For full-time students these studies run over three years, with separate modules in each year.
Year 1
Design 101
The module introduces key concepts and conveys applicable skills through a series of analytical and observational exercises, short design studies and projects. It focuses on investigating context, the use of precedent, and an understanding of space, scale, urban form and the human body. This module seeks to inspire critical awareness of architecture, the city, its concepts, language and representation. Assessment method: 100% coursework.
Design 102
The module consists of speculative, strategic and critical design projects, which examine differentiated conditions (urban, rural, landscape) for architecture. It introduces a variety of different forms and methods of communicating architectural space through three dimensional drawings and modelling, the aim of this module is to develop skills in the representation of three dimensional architectural space and the appropriate examination of materials. Assessment method: 100% coursework.
Design 103
This module integrates knowledge and understanding gained through other modules in the year in areas of design, technology and communications and to bring these together within an architectural design project addressees context, programme and increased organisational complexity. Assessment method: 100% coursework.
Cultural context 1
This module is an introduction to architectural history and theory, providing an outline survey of key concepts, buildings, cities, movements and personalities in the world of architecture. Assessment methods: 50% coursework, 50% exam.
Technology 1
This module comprises of one structure and one construction component, and provides an introduction to structures, materials, construction and environmental principles, as well as an insight into their integration in an architectural design process. Assessment method: 100% coursework.
Communication 1: drawing and digital media
This module comprises an introduction to techniques of 2D and 3D visual communication, including drawing, model making, digital and experimental media. Assessment method: 100% coursework.
Year 2
Design 201: experimental media
This module draws upon references from contemporary arts practice and individual experimentation with a range of digital and analogue media. You'll undertake design projects with the expanded understanding of context from a physical to a wider, systemic and cultural notion, which will be addressed through the design of an object or installation presented in a final design event. This module aims to introduce the themes of second year design, develop your knowledge of and critical capacity in a wider contemporary cultural context and encourage the development of individual working processes and methodologies through observation, reflection and experimentation. Assessment method: 100% coursework.
Design 202
In this module, you'll be invited to investigate the relationship between site, programme, and architectural concepts through the design of enclosing structures. You will learn how to correctly and imaginatively interpret and evolve a brief, its relationship with appropriate architectural concepts including context, scale, space, form, structure and its spatial resolution. Assessment method: 100% coursework.
Design 203
This module will require you to develop the comprehensive design of a public building. It builds upon and integrates the objectives set out in earlier design units into a comprehensive design project with an emphasis on exploring the relationship between concept, context, building technology and building resolution. Assessment method: 100% coursework.
Cultural context 2
This module will demonstrate, through a series of case studies, buildings situated in their particular socio-economic, political and physical contexts, from the period after the industrial revolution. Assessment method: 100% coursework.
Technology 2
This module investigates building technology from small to large buildings through precedent studies, with lectures dedicated to traditional, contemporary and emergent construction techniques, it will help you identify and formulate the technological principles to be applied to your design project. Assessment methods: 40% coursework, 60% exam.
Communication 2: digital design
This module uses a discrete design project to familiarise you with the skills, techniques and methodologies pertinent to digital design and automated manufacture. Assessment method: 100% coursework.
Year 3
Year 4
Design 301
As the first of the third year design modules, this module is designed to introduce you to the ambition and scope of third year design, set the philosophical and systemic context for the year's design investigations, and reinforce the importance of group work and peer learning.
It consists of group analysis, group and individual design and focuses on observing, interpreting and positively influencing complex urban relationships. Assessment method: 100% coursework.
Design 302
This module is based in the design studio and generates a detailed analysis of physical, cultural, social and economic context. It develops an understanding of the spatial organisation and form of buildings. You will be asked to investigate an area of the city, from which you will develop a client brief. You will then select one of the sites proposed by the studio tutors, and develop a design for the site, responding to both the context and to the building programme. The module enables you to become aware of design approaches, ideas and methodologies for the final design project in Design 303. Assessment method: 100% coursework.
Design 303: integrated design project
This module will require you to undertake a comprehensive design project consolidating all themes of study. It aims to build directly on the outcomes of the previous design projects and give you an understanding of urban context and spatial organisation. Assessment method: 100% coursework.
Cultural context 3
This module concerns the theoretical underpinnings of architecture and philosophical aspects of its interpretation by exploring the meaning, interpretation, history and relevance of ideas in architecture. You will be asked to analyse and investigate a specific site and to develop an architectural position, which will be used to inform a
given framework brief. The aim is to utilise the design of a building and its physical context to interrogate, test, illustrate and explain an understanding of a specific urban context and its
relationship with an architectural proposal. Assessment method: 100% coursework
Technology 3
The module completes the study of construction technology, environmental design and their application in building design to the level defined in the criteria for RIBA Part 1.
Professional practice
This module fulfils the requirements for knowledge of the wider role and duties of the architect in relation to society and the construction industry as set out in the RIBA Part 1 criteria. Assessment method: 100% coursework.
Key subject areas
Design
The acquisition of core design skills and knowledge is central to the programme and these are developed through studio activities, and the completion of design projects forming the most significant element in the preparation of the design portfolio. We encourage a creative and analytical approach to design using models, drawings and computer graphics to explore a wide range of design methodologies. Studio activity includes learning how to communicate ideas, both verbally and visually, to tutors and fellow students. The presentation of your work and the feedback you receive is referred to as a 'crit', 'review', or 'jury' and is an opportunity for you to explain your approach to the design process - and to clarify your ideas in relation to the work of others.
Technology and environment
Structural, constructional, and environmental technologies are integral parts of the design process from concept to final site ready proposal. In year 1, the principles of these technologies are learnt and this knowledge is developed and applied in years 2 and 3 of the programme. The technology and environment syllabus is delivered in lectures and workshops and generally assessed by means of coursework as an integral part of design studio work.You'll be able to use technology as a driver in architectural thinking and then apply the skills, knowledge and understanding acquired within your design projects.
Cultural context
The three year cultural context programme comprises four history and theory modules. These position the individual student within the wide subject area of architecture, establishing views on the role of architecture within a society's culture, covering the ethical and rational critique of architecture, and the application of philosophical thought to architecture. The theory modules establish rigour in thinking, critical investigation, the application and organisation of research, writing skills, and referencing. When making your own proposals in the studio, studies in the histories and theories of architecture encourage awareness of architecture from a range of sources, and the diverse design methodologies underpinning these.
Communication
Communications studies involve hand drawing and modelling, and the acquisition of advanced computer skills. Communications 1 introduces both 2- and 3D hand and digital drawing; Digital Media 2 covers the basics of 3D computer modelling and fabrication, and is connected to a studio design project. The understanding of professional drawing and rendering software is an essential part of the programme, and a key skill to ensure employability.
Professional practice
All third year students are introduced to professional practice through a series of lectures and case studies. The lecture-based teaching is delivered by practitioners and representatives from the regulatory bodies. You'll be required to manage and appraise your own working practices with respect to your final year's work; you are also taught how to prepare a CV and search for work. You are also encouraged to visit an architect's office in preparation for working in practice, and to participate in the RIBA Mentoring scheme.
Employability
This degree forms an excellent liberal arts qualification that will open opportunities for many related careers, as well as serving as the basis for the first stage of professional practical experience followed by further postgraduate study of architecture. Architecture at LSBU helps develop a wide range of employability skills emphasising both a vocational and academic approach to teaching. There's a focus on design project work; our strong design and academic reputation creates excellent links into practice.
What to expect from your career
A good architect has the technical skill and artistic vision to transform a spatial concept into a detailed plan for something that is functional and, above all, beautiful. Architects use a combination of sketching by hand and software to illustrate their ideas. However, they also need great people around them, and the communication skills to articulate their vision to clients and planning authorities to obtain the necessary consents.
A creative imagination is a must for architects, as are good design and drawing skills. Architects work closely with a range of people: planners, contractors, engineers, and often other architects as well – so excellent communication skills are vital. The education process is long, but once qualified your starting salary could be around £30,000 a year, rising with experience. (National Careers Service)
Continuing to postgraduate study
In order to qualify as an architect, after graduation you need to obtain a year (minimum) of paid professional experience, followed by a two year postgraduate degree, and the final RIBA part 3 examination. Graduates will be able to apply for further study at postgraduate level at any of the RIBA recognised schools, including our MArch Architecture (RIBA Part 2).
Graduates from our course have also been accepted for further studies at prestigious national and international Schools of Architecture including the Bartlett University College London, the Academy of Fine Arts Vienna, the Architectural Association and the Royal College of Art London.
RIBA mentoring scheme
LSBU is partnering with the RIBA mentoring scheme, which provides third year student members with an insight into the architectural profession through the input of RIBA chartered members and chartered practices.
LSBU Employability Service
We are University of the Year for Graduate Employment - The Times and Sunday Times Good University Guide 2018
LSBU is committed to supporting you develop your employability and succeed in getting a job after you have graduated. Your qualification will certainly help, but in a competitive market you also need to work on your employability, and on your career search.
As an LSBU student you have access to the Employability Service and its resources during your time here and for two years after you graduate.
Our Employability Service will support you in developing your skills, finding a job, interview techniques, work experience or a placement/internship, and will help you assess what you need to do to get the career you want at the end of your course. LSBU offers a comprehensive Employability Service, with a range of initiatives to complement your studies, including:
Direct engagement from employers who come in to network with students
Job Shop – daily drop in service to help with, tailoring CVs, cover letters and applications, sourcing online resource, mock interviews and general job searching. One to one appointments for further support also available
Mentoring and work shadowing schemes
Higher education achievement report - The HEAR is designed to encourage a more sophisticated approach to recording student achievement, which acknowledges fully the range of opportunities that LSBU offers to our students.
It pulls into one certificate: Module grades, Course descriptions, Placements, LSBU verified extra-curricular activities
Employability workshops - delivered free to students all year round on a variety of related topics
Careers fairs throughout the year to really focus your thoughts on a career after university
Find out about any of these services by visiting our student employability page
Professional links
Our location in central London means you are well-placed to draw inspiration from architecture around you, as well as build professional networks and take advantage of the work experience opportunities concentrated in London and south east England. Staff are connected and involved with industry so you'll develop skills in line with current practice.
Guest speakers
One of our key strengths is the energy we put into developing quality links with professional practice. We invite practitioners to contribute to teaching and studio sessions. Added to this is our annual lecture series where external guest speakers cover architecture, design, technology, history, and theory. Past speakers have included established and emergent architects, internationally recognised design researchers, and industry co-professionals. These links have a real impact on our student experience and graduate success, rate because students gain the skills used in industry that employers want.
Professional accreditation
Our courses are validated by the Royal Institute of British Architects (RIBA), and prescribed by the Architects Registration Board for RIBA part 1, RIBA part 2 and RIBA part 3.
---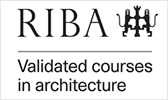 The Royal Institute of British Architects (RIBA) is the professional members' organisation for architects that champions better buildings, communities, and the environment through architecture. They provide guidance on professional standards, training, support, and recognition that puts their members around the world at the peak of their profession.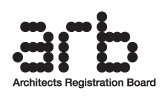 The Architects Registration Board (ARB) is the UK's statutory body for architects.
---
Expertise and history
London South Bank University has a long history of educating professionals for the building-related industries. With roots in London Council School of Building (1904) and Brixton School of Building (1940), we have been offering architectural education for over 100 years.
Our current students and alumni hold key positions in their organisations, often as senior managers and business owners.
Placements
The School has strong Erasmus links to excellent European Schools such as Delft Technical University in Holland, TU Hannover, the University of Granada, and ETH Zurich. You'll have the exciting option to study abroad in your third year.
Work placements are also usually undertaken after third year. These are arranged directly between the graduate and the office, although staff in the department of architecture often have suggestions which help the graduate find work.
Facilities
The Architecture Studio space at London South Bank University (LSBU) has inspirational views across London and is used on our undergraduate and postgraduate architecture degree courses.

LSBU is helping transform the construction industry through its Building Information Modelling (BIM) Centre. The BIM Centre acts as a hub for innovation, professional training and networking amongst practice experts in the built environmental sector. These facilities are used by students and for short courses.

This advanced digital manufacturing robotic lab is designed for high-quality research, as well as developing commercial applications for architecture, and features a Kuka robotic arm that can produce architectural components.
Teaching and learning
This creative course provides a design-focused education that emphasises considered design of our environment through engagement with contemporary material, social, and environmental issues. Studio based teaching and learning is project and design based with an emphasis on developing individual design creativity and imagination and includes the use of live projects, field trips, site and building visits.
You will be required to participate regularly in crits, reviews, lectures, workshops, seminars, and 1:1 tutorials. Study trips abroad also enhance teaching and learning, although these are optional as some students may be unable to travel due to visa or cost restrictions.
You'll be encouraged to engage in staff practice and research interests and work in teams that include practitioners, specialists, visiting architects, and critics from a range of related disciplines.
Studio teaching
Studio teaching is project and design based with an emphasis on developing individual design creativity and imagination; it includes the use of live projects, field trips, workshops, site visits, and a rich studio based learning experience with significant emphasis on 1:1 tutorials. We offer four vertical design studios addressing contemporary themes:
Architecture and Inter/spatiality
Experimental Architecture and Structures
Architecture and Experience
Architecture and Regeneration
Although you will be required to take responsibility for much of your own learning, you will receive considerable support and guidance from staff via course guides, module guides and week to week guidance and tutorial support from the academic staff.
Site visits and field trips
Site visits are usually held in conjunction with studio design work or other subject areas where the visit provides essential knowledge for undertaking the work for a particular unit of study. Visits are usually in the UK, and where possible within greater London. If there are exceptions to this, we will advise you.
Percentage of time spent in different learning activities

| | Lectures, seminars and workshops | Self-directed study |
| --- | --- | --- |
| Year 1 | 37% | 63% |
| Year 2 | 34% | 66% |
| Year 3 | 37% | 63% |
Entry requirements
2018 Entry
A Level BBC or;
BTEC National Diploma DDM or;
Access to HE qualifications with 15 Distinctions 30 Merits or;
Equivalent level 3 qualifications worth 128 UCAS points (must include an art or design subject)
We require a portfolio of work to be submitted.
Applicants must hold 5 GCSEs A-C including Maths and English or equivalent (reformed GCSEs grade 4 or above).
We welcome qualifications from around the world. English language qualifications for international students: IELTS score of 6.0 or Cambridge Proficiency or Advanced Grade C.
Portfolio
We require a portfolio of work and in many instances will also interview potential applicants to assess suitability for the course. The Admissions Team will provide applicants with submission information.
Fees and funding
Fees are shown for new entrants to courses, for each individual year of a course, together with the total fee for all the years of a course. Continuing LSBU students should refer to the Finance section of our student portal, MyLSBU. Queries regarding fees should be directed to the Fees and Bursary Team on: +44 (0)20 7815 6181.
UK/EU fee:

£9250

International fee:

£12500

AOS/LSBU code:

101

Session code:

1FS00
Total course fee:
UK/EU
£27750
International
£37500
UK/EU fee:

£5550

International fee:

£7500

AOS/LSBU code:

102

Session code:

1PS00
Total course fee:
UK/EU
£27750
International
£37500
For more information, including how and when to pay, see our fees and funding section for undergraduate students.
Possible fee changes
Current regulatory proposals suggest that institutions will be permitted to increase fee levels in line with inflation up to a specified fee cap. Specifically, LSBU may be permitted to increase its fees for new and existing Home and EU undergraduate students from 2017/18 onwards. The University reserves the right to increase its fees in line with changes to legislation, regulation and any governmental guidance or decisions.
The fees for international students are reviewed annually, and additionally the University reserves the right to increase tuition fees in line with inflation up to 4 per cent.
Scholarships
We offer students considerable financial help through scholarships, bursaries, charitable funds, loans and other financial support. Many of our scholarships are given as direct tuition fee discounts and we encourage all eligible students to apply for our Access Bursary. New home full-time undergraduate students meeting eligibility criteria could receive a £1,000 cash bursary by joining us in the 2017/18 academic year. Find out more about all our scholarships and fee discounts for undergraduate students.
International students
As well as being potentially eligible for our undergraduate scholarships, International students can also benefit from a range of specialist scholarships. Find out more about International scholarships.
Please check your fee status and whether you are considered a home, EU or international student for fee-paying purposes by reading the UKCISA regulations.
Case studies
Select a case study and read about practical project work, students' placement experiences, research projects, alumni career achievements and what it's really like to study here from the student perspective.
Prepare to start
We help our students prepare for university even before the semester starts. To find out when you should apply for your LSBU accommodation or student finance read the How to apply tab for this course.
Applicant Open Days
To help you and your family feel confident about your university choice we run Applicant Open Days. These are held at subject level so students start getting to know each other and the academic staff who will be teaching them. These events are for applicants only and as an applicant you would receive an email invitation to attend the relevant event for your subject.
Enrolment and Induction
Enrolment takes place before you start your course. On completing the process, new students formally join the University. Enrolment consists of two stages: online, and your face-to-face enrolment meeting. The online process is an online data gathering exercise that you will complete yourself, then you will be invited to your face-to-face enrolment meeting.
In September, applicants who have accepted an unconditional offer to study at LSBU will be sent details of induction, which is when they are welcomed to the University and their School. Induction helps you get the best out of your university experience, and makes sure you have all the tools to succeed in your studies.
Top of page

Course Enquiries - UK/EU and Employer-sponsor
Tel: 0800 923 8888
Tel: +44 (0) 20 7815 6100
Get in touch
Course Enquiries - International
Tel: +44 (0) 20 7815 6189
Get in touch
Top of page