Unistats
What is Unistats?
Key Information Set (KIS) Data is only gathered for undergraduate full-time courses. There are a number of reasons why this course does not have KIS data associated with it. For example, it may be a franchise course run at a partner college or a course designed for continuing professional development.
Overview
Fusing science with creativity
On this course, you'll fuse creativity with the science and technology needed to make architectural plans a reality. We'll prepare you with design, technical and management skills, and teach you to apply scientific principles and practical knowledge to meet performance criteria.
If you would like to find out more about the differences between BA (Hons) Architecture, BSc (Hons) Architectural Technology and BSc (Hons) Architectural Engineering, please download our comparison guide (PDF File 480 KB).
Why Architectural Technology at LSBU?
No. 1 university in London for overall student satisfaction in Architecture, National Student Survey 2016 (includes Architectural Technology).

Accredited by the Chartered Institute of Architectural Technologists (CIAT) and the Chartered Institute of Building (CIOB).

Option to complete your third year in a paid professional work placement.

This course is available as part of an apprenticeship programme. Find out more about apprenticeships.
Advanced entry
For those holding a relevant HNC/D it is possible to enter the course in the third year and 'top up' your existing qualification to a full degree. To apply, use UCAS (full-time) or apply direct to LSBU (part-time) and simply indicate which year of the course you wish to join.
Accreditations
Key course information - ordered by mode
Mode
Duration
Start date
Location

Mode

Part-time

Duration

5 years

Start Date

September

Location

Southwark Campus

Mode

Full-time

Duration

3 years

Start Date

September

Location

Southwark Campus

Mode

Sandwich

Duration

4 years

Start Date

September

Location

Southwark Campus
Case studies
From the courtroom to the construction industry: Diena has changed her career around thanks to her degree.

From builder to business owner: Suluku's accredited degree has given him the confidence to succeed.
Modules
This course covers building design and technology, 3D visualisation, project and contract management, and architectural conservation.
Methods of assessment for course overall: 65% coursework.
Year 1
Architectural design and technology 1
This module focuses on three areas of work: design principles, basic CAD, and technology. Assessment method: 100% coursework.
Building services and environmental science
This module focuses on building services and the environmental performance, and develops an understanding of how buildings perform in the areas of acoustics, heat and moisture transfer, lighting, ventilation and air conditioning design. The underlying principles of each topic will be covered, together with more advanced applications, enabling you to demonstrate an understanding of building performance to other professionals within the industry. Assessment methods: 50% coursework, 50% exam.
Construction technology and materials
This unit will introduce you to the study of building materials and how buildings are pieced together (i.e. building technology). Assessment methods: 50% coursework, 50% exam.
Construction technology and structures
This module will introduce you to the study of building technology associated with larger, more complex buildings, as well as to the fundamentals of structural analysis. Assessment methods: 50% coursework, 50% exam.
Legal and economic context
The legal content of this module will introduce the sources and basic rules of UK law, including common law and statute law, as it affects construction and property professionals. It will provide an introduction to construction contract law, and tort and restitution law as they affect professionals. It will explain the differences between common law and equity and criminal law, and their relevance to construction and property professionals. It will establish the legal and ethical framework of Health and Safety regulation. The economics content of the module will introduce you to micro and macro economics, and will examine the theoretical and empirical framework of economics, including price formation, the theory of the firm, degrees of competition, Government economic objectives, monetary policy, behavioural economics, contract theory, inflation and unemployment. Assessment method: 100% coursework.
Construction practice
This module aims to provide you with the knowledge of the interrelationships between industry, professional bodies and education, and an understanding of key professional and research requirements. It will provide you with a roadmap for your professional career, and will enable you to prepare for employment in the construction discipline. Assessment method: 100% coursework.
Year 2
3D computer aided design and building information modelling
This module introduces the concepts of Building Information Modelling (BIM) through the development of architectural 3D models on industry standard parametric CAD systems. The module covers the practical competence of architectural modelling and provides exposure on co-ordinating building information models. Assessment method: 100% coursework.
Architectural design procedures
This is an individual architectural design project embracing design studio and technology studio against a defined brief. Assessment method: 100% coursework.
Construction contract law
This module examines the various types of construction contracts, including families of standard construction contracts, and the common law and legislation and administrative procedures which govern them. It provides a working knowledge and understanding of construction contract legal problems, and related applicable law, such as non-contractual liabilities. It examines when a dispute arises in legal terms, and how dispute resolution methods may be employed to resolve problems and disputes. Assessment method: 100% coursework.
Measurement, cost planning and tender process for architects and building surveyors
This module is designed to provide you with an overview of cost control of construction projects. It introduces basic measurement and documentation and sets these skills in the tender and contract formation process. Basic analytical and approximate estimating skills and procedures are also covered. Assessment method: 100% coursework.
Property inspection, repair and maintenance
This module focuses on the range of techniques used by building surveying professionals in the undertaking of different types of surveys on commercial and large residential properties. It also focuses on the development of planned maintenance programmes and reviews financial controls and planned roll-out programmes of work, facility and asset management, building and fire safety legislation, post occupancy legislation incl. the Party Wall etc Act. Assessment method: 100% coursework.
Theory of architecture, design and conservation
This module is an in-depth review of key aspects of architecture theory, modern design and conservation through the study of selected British case studies. Assessment method: 100% coursework.
Year 3
Year 4
Research project
This module applies research method skills on a project-based, applied research topic chosen by you, which includes two main phases: an initial research project proposal submitted for approval and the preparation of the full research project at the end of the module. Assessment method: 100% coursework.
Contract administration
This module provides the knowledge necessary for the execution of the contractual duties of architects, building surveyors, property and construction managers in contracting and development companies, consultancy practice, public service and private corporations. It's designed to build on and apply knowledge obtained from a study of construction law. The module is an introduction to the period of professional training necessary to qualify as a professional and covers key areas of practice. Assessment methods: 50% coursework, 50% exam.
Sustainable construction and the environment
This module looks at the increasing important role of energy and environmental factors that are increasingly impacting on buildings, their use, and their occupants. Assessment methods: 50% coursework, 50% exam.
Architectural design project
This module will require you to develop an architectural design project embracing design studio and technology studio against a defined brief. Assessment method: 100% coursework.
Architectural design and technology 2
This module provides the elements of design and technology research in preparation for the main architectural design project in the second semester. Assessment method: 100% coursework.
Architectural practice management
This module looks at the role of managing an architectural practice, the forms of ownership, managing human resources, sources of finance, budget and accounting, marketing, and leading project work. Assessment method: 100% coursework.
Employability
Architectural Technologists are enlisted on architectural projects to translate designers' intentions into feasible development proposals. They are specialists in analysing the requirements and challenges of a construction project and applying the best fit in terms of technology, materials and processes.
A fully qualified Chartered Architectural Technologist can manage construction projects from design through to build. The profession requires strong drawing skills, problem-solving abilities and attention to detail. Also, as an array of software is used on a daily basis, it's important to be IT literate.
This course will prepare you for a career within the design and architectural fields, where you use sound technical skills and scientific principles to meeting building performance criteria.
You'll boost your employability through our vocational approach to teaching, an (optional) placement, and (optional) summer experience opportunities.
We're accredited by the Chartered Institute of Architectural Technologists, so you'll receive exemptions against your Professional and Occupational Performance (POP) Record - which is needed to become a Chartered Architectural Technologist (MCIAT).
Becoming an architectural technician is another popular route, and other career paths include working in surveying and in town planning.
Continuing to postgraduate studies
If you graduate from this course, you'll be able to apply for further study at postgraduate level, including our MSc Construction Project Management, MSc Building Surveying and MSc Quantity Surveying – all of which are fully accredited by the Royal Institution of Chartered Surveyors (RICS).
The academic strength of this course means that you can also consider entering the field of academic research and an academic career.
Recent graduates have taken up positions such as research associate and university lecturer, while others have pursued Doctoral studies after completing a Masters degree.
LSBU Employability Service
We are University of the Year for Graduate Employment - The Times and Sunday Times Good University Guide 2018
LSBU is committed to supporting you develop your employability and succeed in getting a job after you have graduated. Your qualification will certainly help, but in a competitive market you also need to work on your employability, and on your career search.
As an LSBU student you have access to the Employability Service and its resources during your time here and for two years after you graduate.
Our Employability Service will support you in developing your skills, finding a job, interview techniques, work experience or a placement/internship, and will help you assess what you need to do to get the career you want at the end of your course. LSBU offers a comprehensive Employability Service, with a range of initiatives to complement your studies, including:
Direct engagement from employers who come in to network with students
Job Shop – daily drop in service to help with, tailoring CVs, cover letters and applications, sourcing online resource, mock interviews and general job searching. One to one appointments for further support also available
Mentoring and work shadowing schemes
Higher education achievement report - The HEAR is designed to encourage a more sophisticated approach to recording student achievement, which acknowledges fully the range of opportunities that LSBU offers to our students.
It pulls into one certificate: Module grades, Course descriptions, Placements, LSBU verified extra-curricular activities
Employability workshops - delivered free to students all year round on a variety of related topics
Careers fairs throughout the year to really focus your thoughts on a career after university
Find out about any of these services by visiting our student employability page
Professional links
This course is accredited by the Chartered Institute of Architectural Technologists (CIAT) and the Chartered Institute of Building (CIOB).
---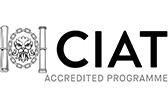 The Chartered Institute of Architectural Technologists (CIAT) is an internationally-recognised organisation representing professionals working and studying in the field of Architectural Technology, and offering chartered status to its growing network of members based around the globe.
---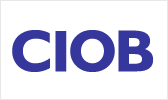 The Chartered Institute of Building (CIOB) focuses on those entering and already in a management career in construction. It delivers qualifications and certifications that meet the needs of a changing industry.
---
Expertise and history
With roots in London Council School of Building (1904) and Brixton School of Building (1940), we have been offering training in this sector for over 100 years.
Placements
In your third year you'll have the option to study abroad, taking advantage of our links with excellent European schools such as Delft Technical University in Holland, the University of Granada and ETH Zurich.
You'll usually undertake a work placement after your third year. You arrange this yourself, but our staff are on hand to help.
Facilities
Teaching and learning
Percentage of time spent in different learning activities

| | Lectures, seminars and workshops | Self-directed study |
| --- | --- | --- |
| Year 1 | 35% | 65% |
| Year 2 | 24% | 76% |
| Year 3 | 20% | 80% |
Personal Tutoring
As a Built Environment and Architecture student, you will be allocated a named tutor during your first three weeks at LSBU. The role of your tutor is to be your primary contact for academic and professional development support.
Your tutor will support you to get the most of your time at LSBU, providing advice and signposting to other sources of support in the University.
Your tutor should be the first person at the university that you speak to if you are having any difficulties that are affecting your work. These could be academic, financial, health-related or another type of problem.
You will have appointments with your personal tutor twice a semester for 30 minutes throughout your course. You can contact your tutor for additional support by email or in person.
Entry requirements
2018 Entry
A Level CCC or;
BTEC National Diploma DMM or;
Access to HE qualifications with 45 merits or;
Equivalent level 3 qualifications worth 112 UCAS points
Applicants must hold 5 GCSEs A-C including Maths and English or equivalent (reformed GCSEs grade 4 or above).
We welcome qualifications from around the world. English language qualifications for international students: IELTS score of 6.0 or Cambridge Proficiency or Advanced Grade C.
How to apply
International (non Home/EU) applicants should follow our international how to apply guide.
Instructions for Home/EU applicants
Mode
Duration
Start date
Application code
Application method

Mode

Part-time

Duration

5 years

Start date

September

Application code

2308

Application method

Mode

Full-time

Duration

3 years

Start date

September

Application code

K235

Application method

Mode

Sandwich

Duration

4 years

Start date

September

Application code

K235

Application method
For full-time courses, please send your applications through the Universities and Colleges Admissions Service (UCAS) using our code L75. UCAS is the organisation responsible for managing applications to higher education courses in the UK.
For part-time courses, you can apply directly to the University.
For more details on how to apply (full-time and part-time) see our how to apply page.
International students can either apply through UCAS or directly to LSBU. See the international how to apply page for details.
Accommodation
Once we have made you an offer, you can apply for accommodation. You can rent from LSBU and you'll deal directly with the university, not third party providers. That means we can guarantee you options to suit all budgets, with clear tenancy agreements and all-inclusive rents that include insurance for your personal belongings, internet access in each bedroom and on-site laundry facilities.
Or, if you'd rather rent privately, we can give you a list of landlords – just ask our Accommodation Service.
Read more about applying for accommodation at LSBU.
Finance
You don't need to wait for a confirmed place on a course to start applying for student finance. Read how to pay your fees as an undergraduate student.
Fees and funding
Fees are shown for new entrants to courses, for each individual year of a course, together with the total fee for all the years of a course. Continuing LSBU students should refer to the Finance section of our student portal, MyLSBU. Queries regarding fees should be directed to the Fees and Bursaries Team on: +44 (0)20 7815 6181.
UK/EU fee:

£9250

International fee:

£13125

AOS/LSBU code:

2309

Session code:

1FS00
Total course fee:
UK/EU (excluding any optional years)
£27750
UK/EU (including any optional years)
£27750
International (excluding any optional years)
£39375
International (including any optional years)
£39375
UK/EU fee:

£5550

International fee:

£7875

AOS/LSBU code:

2308

Session code:

1PS00
Total course fee:
UK/EU
£27750
International
£39375
Fee prices
For more information, including how and when to pay, see our fees and funding section for undergraduate students.
Please check your fee status and whether you are considered a home, EU or international student for fee-paying purposes by reading the UKCISA regulations.
Possible fee changes
The University reserves the right to increase its fees in line with changes to legislation, regulation and any governmental guidance or decisions.
The fees for international students are reviewed annually, and additionally the University reserves the right to increase tuition fees in line with inflation up to 4%.
Scholarships
We offer several types of fee reduction through our scholarships and bursaries. Find the full list and other useful information on our scholarships page.
Case studies
Select a case study and read about practical project work, students' placement experiences, research projects, alumni career achievements and what it's really like to study here from the student perspective.
Prepare to start
We help our students prepare for university even before the semester starts. To find out when you should apply for your LSBU accommodation or student finance read the How to apply tab for this course.
Applicant Open Days
To help you and your family feel confident about your university choice we run Applicant Open Days. These are held at subject level so students start getting to know each other and the academic staff who will be teaching them. These events are for applicants only and as an applicant you would receive an email invitation to attend the relevant event for your subject.
Enrolment and Induction
Enrolment takes place before you start your course. On completing the process, new students formally join the University. Enrolment consists of two stages: online, and your face-to-face enrolment meeting. The online process is an online data gathering exercise that you will complete yourself, then you will be invited to your face-to-face enrolment meeting.
In September, applicants who have accepted an unconditional offer to study at LSBU will be sent details of induction, which is when they are welcomed to the University and their School. Induction helps you get the best out of your university experience, and makes sure you have all the tools to succeed in your studies.
Read more about Enrolment and Induction.
Preparatory reading list
Temple, M.(2004) Studying the built environment. Hampshire: Palgrave Macmillan.
Parker, D. (1994) Tackling coursework: assignments, projects, reports and presentations. London: Letts Educational
Domone, P. & Illston, J., 2010: Construction Materials. Their Nature and Behaviour (4th Ed), Taylor & Francis
Using Light Steel Framing: Design of Residential Buildings
Seward, D., 2009: Understanding Structures (4th Ed), Palgrave Macmillan
Taylor, G.D., 2000: Materials of Construction (3rd Ed), Longman
Bradney, A., Cownie F., Masson J., Neal A.C., Newell D., (2010) How to Study Law (6th edn.) Thompson, Sweet & Maxwell, London.
Coyle, D., (2004) Sex, Drugs and Economics, an Unconventional
Introduction to Economics, Thomson, Australia, New York.
Mankiw, N.G., and Taylor, M. P., (2010), Economics, Thomson, London.
Turner C., and Hodge S., (2010) Unlocking Torts (2nd edn.) Hodder, Turner, London.
Turner C., (2010) Unlocking Contract Law (3rd edn.) Hodder, Turner, London.
McMullan R, Environmental Science in Building, Macmillan, 6th Edn, 2007
Hall F and Greeno R, Building Services Handbook, Butterworth Heinemann, 5th Edition, 2009
Randall Thomas, (2006), Environmental Design, An introduction for Architects and Engineers. , (3rd edition), London ; New York : Taylor & Francis.
Moffett M, Fazio M, Wodehouse L, (2008) A World History of Architecture (2nd Edition), Laurence King Publishing.
Brookes, A.J. & Meijs, M., Cladding of Buildings, 2007
Eisele, J. & Klaft, E. (Eds.), High Rise Manual: Typology and Design, Construction and Technology, 2003
Reichel, A., Ackermann, P., Hentschel, A. & Hachberg, A., Building with Steel: Details, Principles, Examples, 2007
Top of page

Course Enquiries - UK/EU and Employer-sponsor
Tel: 0800 923 8888
Tel: +44 (0) 20 7815 6100
Get in touch
Course Enquiries - International
Tel: +44 (0) 20 7815 6189
Get in touch
Top of page