Overview
The Advanced Nurse Practitioner (ANP) team at London South Bank University (LSBU) has a long history of delivering high-quality ANP education, initially with the first ANP programme in the UK based at the RCN Institute, London and subsequently at LSBU. LSBU has provided ANP education at both degree and masters level in the past. However developments in policy related to advanced nursing practice have increasingly emphasised the need for masters level education to inform and underpin nursing activities at an advanced level.
Graduates would be required to enrol to undertake this MSc top-up within two years of completing the PgDip ANP. Those choosing to progress to the MSc ANP award have six years overall to complete this award from point of registration.
Accreditations
Key course information - ordered by mode
Mode
Duration
Start date
Location

Mode

MSc (top-up)

Duration

1 year

Start Date

September

Location
Stories
Katharine has used the MSc Children's Advanced Nurse Practitioner course to develop her skill-set and further her career.
Modules

Dissertation
This dissertation module provides the opportunity to undertake an original enquiry in a chosen area of professional practice. Through the module you'll be able to consolidate and extend your knowledge and understanding of research and evaluation design or of systematic literature reviews. You'll be supported to develop the practical skills necessary to plan and carry out your chosen project. You'll be provided with an opportunity to identify major theoretical influences on salient practice concerns and set these within a critical framework. Additionally, you'll be encouraged to cultivate organisational and time management skills, which will be required to successfully accomplish the dissertation. The dissertation should be directly related to professional practice.
There are three choices of approach as discussed in the Assessment section.
Employability
To date we have prepared over 1,000 ANPs who have gone on to enjoy excellent employment opportunities. For example our graduates are now making a positive impact on service delivery and patient care in general practices, walk-in centres, urgent care centres, minor injury units,A&E departments, refugee/asylum seekers/homeless projects, elderly care facilities, 'out of hours' developments, rapid response services, prison services, intermediate care teams, generalist and specialist acute services,critical-care and ITU, outreach initiatives that cross traditional healthcare boundaries, and innovative community-based services. Some are now lead nurses within social enterprises, partners in general practices, nurse representatives on commissioning boards, community matrons and nurse consultants.
Staff
School/Division:
Health and Social Care / Children's Nursing
Job title:
Senior Lecturer
Kate has been a Senior Lecturer in Children's Nursing since September 2015. She qualified as a children's nurse in 1994, and since 2000 specialised as a Clinical Nurse Specialist in Paediatric Endocrinology in several London Trusts.
---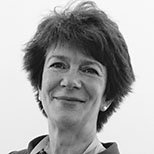 School/Division:
Health and Social Care / Adult Nursing and Midwifery
Job title:
Professor of Kidney Care
Dr Thomas is a registered general nurse with a clinical background in kidney disease and diabetes. She also has a Doctorate in Professional Practice.
--- School/Division:
Health and Social Care / Primary and Social Care
Job title:
Senior Lecturer
Julie Trigg is a Senior Lecturer in the Primary and Social Care department and has a background in critical care and high dependency nursing.
---
Facilities
Teaching and learning
Students will need to attend six planned dissertation preparation sessions, and will additionally be supported through the dissertation by a supervisor.
Assessments
The assessment is a 12,000 word dissertation on either:
a) A research project
b) A work based project - service evaluation, audit, role evaluation, practice development project
c) A mini systematic review - a review that aspires to the rigour of a Cochrane review but recognises the student has time limits and is unlikely to get access to, for example, much grey literature.
Entry requirements
In order to be eligible to enter this programme and progress to completion of the award, applicants will be required to demonstrate the following:
Successful completion of the PgDip Advanced Nurse Practitioner at London South Bank University
Current nursing registration with the Nursing and Midwifery Council (NMC)
How to apply
Instructions for Home/EU applicants
Mode
Duration
Start date
Application code
Application method

Mode

MSc (top-up)

Duration

1 year

Start date

September

Application code

3993

Application method
You are able to apply for this course through the online CPPD prospectus.
Fees and funding
Fees are shown for new entrants to courses, for each individual year of a course, together with the total fee for all the years of a course. Continuing LSBU students should refer to the Finance section of our student portal, MyLSBU. Queries regarding fees should be directed to the Fees and Bursaries Team on: +44 (0)20 7815 6181.
UK/EU fee:

£2898

International fee:

£4593.34

AOS/LSBU code:

3993

Session code:

1PS01
UK/EU fee:

£2898

International fee:

£4593.34

AOS/LSBU code:

3993

Session code:

1PS00
The fees are payable on a yearly basis according to the number of modules being undertaken that year rather than up front for the entire course. You can be sponsored through CPPD contract arrangements with LSBU, have fees paid by your employer or fund yourself or use a combination. The fee arrangements can change on a yearly basis.
Stories
Select a case study and read about practical project work, student's placement experiences, research projects, alumni career achievements and what it's really like to study here from the student perspective.
Katharine has used the MSc Children's Advanced Nurse Practitioner course to develop her skill-set and further her career.
Prepare to start
We help our students prepare for university even before the semester starts. To find out when you should apply for your LSBU accommodation or student finance read the How to apply tab for this course.
Welcome Week
Before you start your course we'll send you information on what you'll need to do before you arrive and during your first few days on campus. You can read about the process on our Welcome Week pages.
Top of page
Top of page