Section Menu
Louise Carmichael, PGCE Primary, scholarship recipient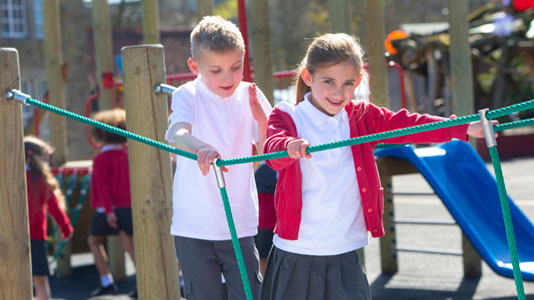 How funding from a Vice-Chancellor's Scholarship is helping one London South Bank University student get her teaching career off to the best possible start
Louise Carmichael chose to apply to a PGCE at LSBU because of our inclusive reputation of supporting equality and multiculturalism. As someone keen on celebrating diversity, with ambitions to make it a key part of her future career, Louise found that shared set of beliefs to be a major positive. "I also love the location of the University," she adds. "It's right on the river and very near my home, which all combined to make it the perfect choice for me."
Great experience
Prior to starting her studies with us, Louise had been working as a full-time Speech and Language Teaching Assistant at a Special Educational Needs school, an area which she is keen to continue working in. "That's another reason LSBU was perfectly suited to my own aims and aspirations," she reveals. "I liked the idea of having my placements in inner city schools, something that LSBU offered – they are particularly diverse, which offers great experience."
Placement options
The flexibility and control that LSBU students have over their placement options was also a huge advantage for Louise. "I've chosen all of my placements at LSBU and have been allowed to take two specialist placements that will really help me with my future career aspirations of working in a special needs setting," she says.
Vice-Chancellor's Scholarship
To help her fund her studies, Louise applied for a Vice-Chancellor's Scholarship, and was delighted when she discovered that she had been successful in securing funding. "It has made a huge difference to my studies, as it has covered half of my fees," she says. "After studying at undergraduate level I already have quite a large student debt and so I would not have been able to fund the full cost of the course without continuing to work as a teaching assistant and hoping to get a school to fund some of the cost as part of my training."
Focus on CPD
"The reduction in fees means I have been less worried about fees and been able to continue with my studies all year round, focusing on my CPD (Continuing Professional Development) hours rather than having to get a part time job to fund my fees," she says. "I'm pleased about that, because having to work part-time or during the holidays would have taken precious time away from my studies. Instead, I am able to devote my full attention to getting the most out of my course."
Specialist environment
Louise is already looking ahead to starting her career, and is looking to secure a teaching job in one of London's inner city schools. "It will enable me to make the most of the experience I have gained as part of my PGCE," she says. "If I'm successful in securing the sort of job I am looking for, there is no doubt that my time at LSBU will have been an important factor. My experience in a wide range of specialist environments has made my application much stronger, and LSBU has really helped me to achieve that!"
Top of page