Section Menu
MArch: Master of Architecture postgraduate studio: Studio 23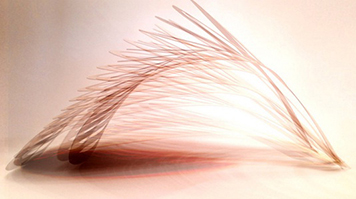 The studio structure is central to postgraduate architectural education at LSBU and contributes to the academic rigour and sense of enquiry of the programme
The leaders of Architecture Studio 23 express their goals and areas of interest for 2016.
Our theme for 2016: "Commune/Community/Cooperate/Participate…"
"The novelist Ayn Rand said 'a creative man is motivated by the desire to achieve, not to beat others'. And centuries ago, all those who wished to become a citizen of Athens had to swear an oath: 'I shall leave the city not less, but more beautiful, than I found it'. These seem like starting points to describe the ethos of this studio; in this context we understand beauty in a wide meaning; formal, proportional, delightful, but also environmentally responsible, culturally open, and politically and socially diverse and fair.
"Responsibility is important because architecture lasts. The average life of a building in London is 80-90 years; many ordinary, unlisted buildings are over 150 years old. As Ruskin put it: 'when we build, let us think that we build for ever'. (Seven Lamps of Architecture chapter VI: The Lamp of Memory).
"Art and architecture should be practices for social purpose, but the problem is that 21st century building is increasingly linked only with profit. There is a crisis concerning the social value and civic place of architecture, as opposed to its ability to make some people very rich indeed; the issue, more and more, is what architecture is used for - and who actually uses it.
We believe Studio 23 is a place for experiment, developing a personal but relevant perspective on architecture, and always looking forward. Malcolm X stated that 'the future belongs to those who prepare for it today'.

Studio 23
"Alongside narratives about positive change in the city, we've established ways in Studio 23 to work with geometry, proportion,and order and re-examine how these classical parameters inform 21st century architecture. Our projects address three concerns:
poetic and situational fit; the architecture must make markers in the landscape that are memorable, durable, and elegant
to make sure the situational fit is good, students develop and define a logical, defensible methodology. The use of data sets when analysing problems is important; evidence that can be interrogated and edited
design informed by constructional research and connecting fabric, space, and landscape with digitally-derived construction technologies, setting a balance between the precise and rough/the known and unknown
"21st Century society is founded upon individualism.This idea is prominent in the financial services sector of the City of London. Through cutthroat trading, the so-called entrepreneurial spirit, and exploitative trade and employment practices, market individualism has become decadent and dangerous, and no longer acceptable, even by the City.
"The point is that the way architecture exists in the city alongside the backdrop of building needs to be reviewed. Your ambition has to be to reform some of the social, cultural, and political relationships between street, citizen, and the use of architecture.
"This is a bold theme, but we aim to make it accessible."
Read more about the Studio 23 leader, Professor Lilly Kudic.
Top of page