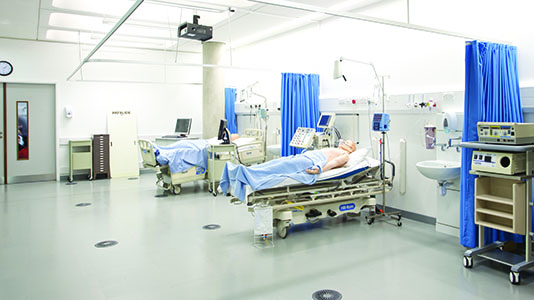 The LSBU Health Debates are split into two central series: the Healthcare and Nursing series and the Addiction series.
Healthcare and nursing series
Nursing is core to healthcare and an essential part of the hospital system. Yet, nursing is regularly undervalued and often subject to change imposed from above.
LSBU has hosted a series of topical and highly successful nursing debates on everything from overall strategy to the new nursing associates – see our past debates. We anticipate holding 2-3 healthcare and nursing debates a year.
Healthcare regulation
Regulation is essential to ensure that our healthcare system is safe and reliable. Yet, too much regulation can have perverse consequences on practitioners, and cause more problems than it solves. Bringing together two highly respected figures in the nursing community, this debate will focus on the balance between protecting the public and the professional burden that it imposes.
Find out more about this debate.
Addiction series
Addiction is a highly controversial issue, and yet it is often poorly understood by the mass media and general public. LSBU's debate series on addiction will help to shine a light on the complexities and nuances of work in addiction.
Sugar taxes and addiction
Sugar was once known simply as a cause of rotting teeth and overly excited children. It now stands accused of leading to the obesity epidemic, the rise in diabetes, and being an addictive substance. This debate aims to answer the question of: "Are we addicted to sugar? Waistlines, wallets and sugar taxes."
Find out more about this debate.
E-cigarettes
Smoking still kills around 100,000 people each year in the UK alone. E-cigarettes are a recent invention that delivers the addictive component of cigarettes (nicotine) but without the need to inhale tobacco smoke. Their use has divided public health professionals worldwide. Bringing together four highly respected figures in the addiction and public health community, this discussion will consider the arguments and develop a way forward.
Find out more about this expert panel discussion.
Legal highs
Previously, 'legal highs', or new psychoactive substances, existed in a legal grey area, where they were allowed to be sold until the authorities explicitly banned them. Now, due to the Psychoactive Substances Act, the production, distribution, sale and supply of legal highs is now an offence - making their name something of a misnomer.
Will this ban have the intended effect? How will the pattern of drug-taking behaviour change? Find out at this third debate in the Addiction series.
This debate is scheduled for early 2017.
Make your voice heard
Is there a health matter that you're particularly interested in? We're always interested in new and topical ideas for debates. Email rei@lsbu.ac.uk with your thoughts.
Top of page